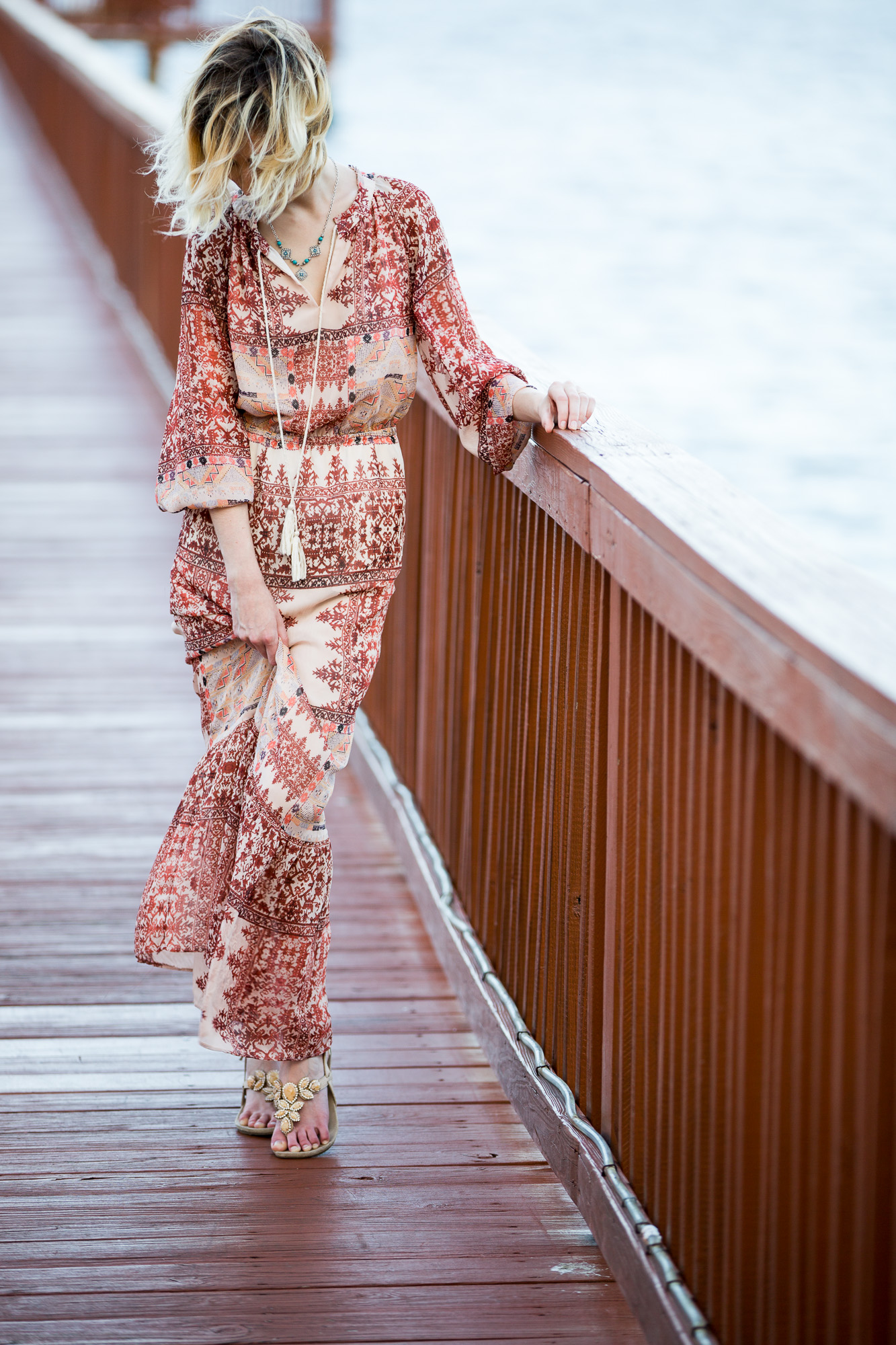 I found this dress on sale at Target a few months ago and it is one of the most interesting articles of clothing that I own!  I really love the pattern and bold patterned dresses make great statement pieces that really stand out and look like you put effort into your look even though it is just a dress!  Since the dress is so eye catching I kept everything else relatively simple.  I wore a beautiful and simple silver colored necklace with blue accents to subtly contrast with the warm red hues of the dress and I wore bejeweled sandals that had similar colors as the dress.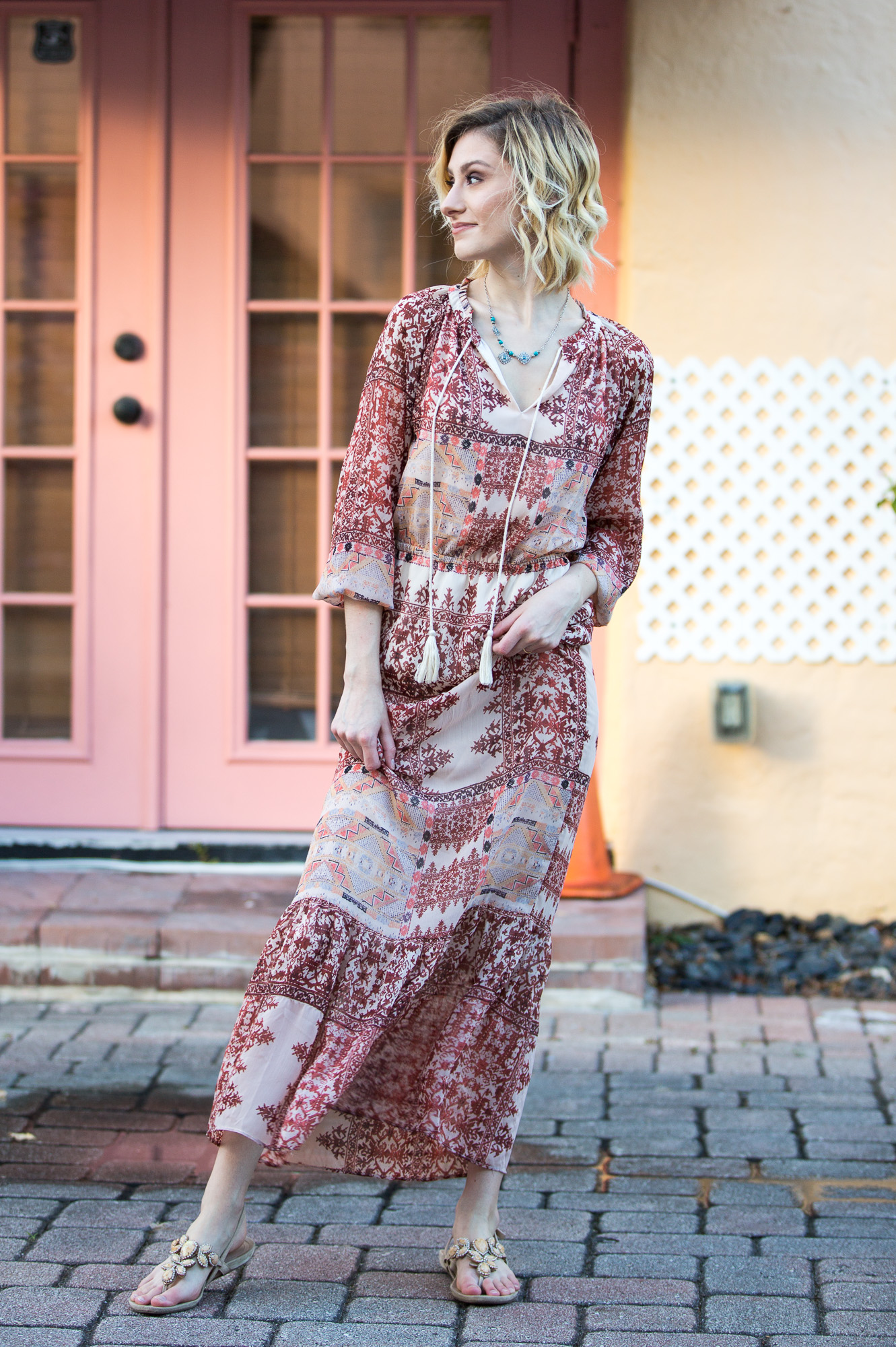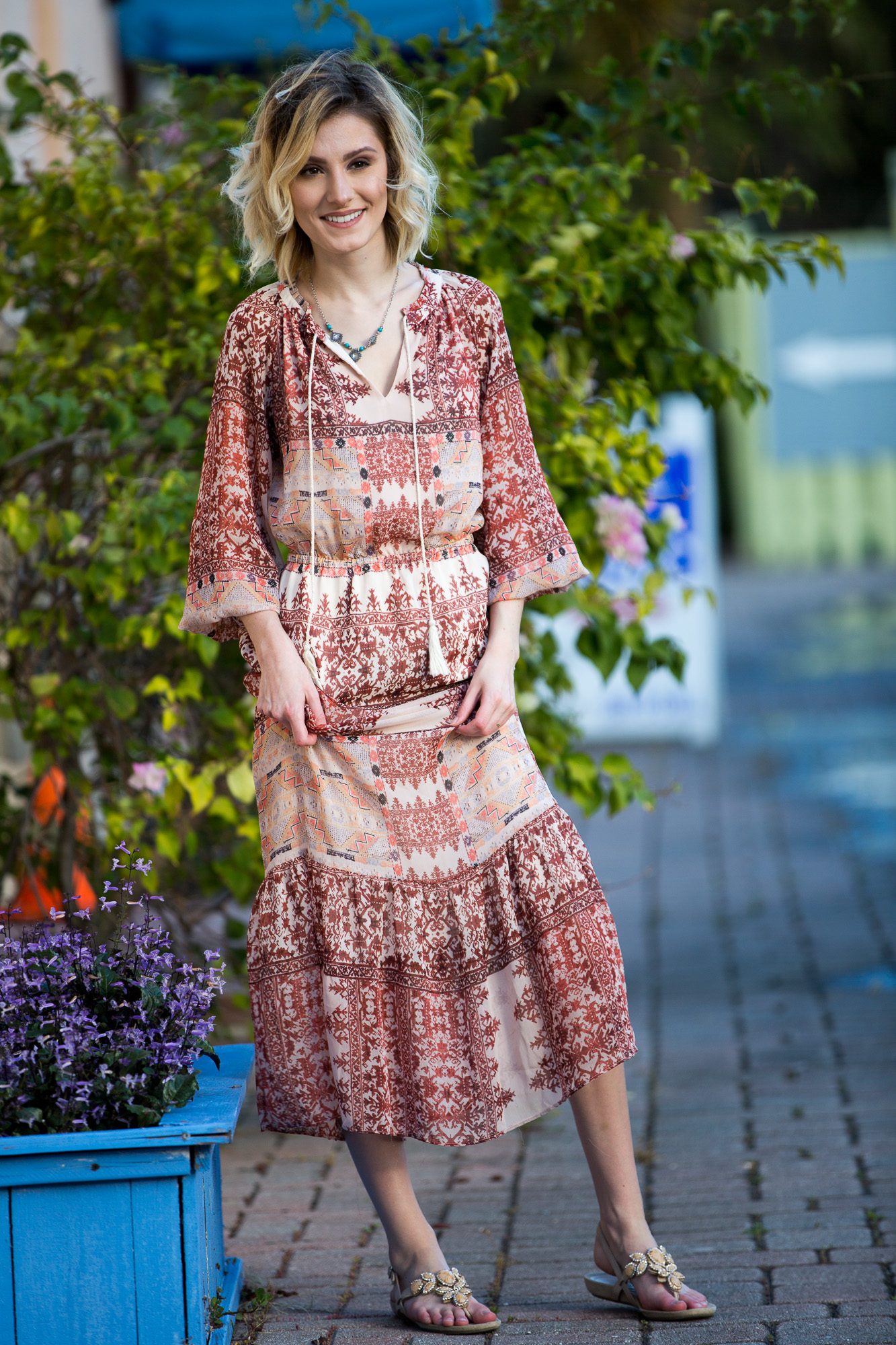 I almost didn't use these photos as a blog post until the husband convinced me that he thought they were good enough to use as a more casual post.  We decided to visit Florida for the week and today was our first day going out here and taking blog photos, it was also our first time taking photos with our monstrous new lense while trying to prevent our toddler from wreaking havoc or hurting himself.  Let's just say it was a challenge.  Brayden is literally a little ball of energy and is constantly moving.  He also likes to… make his own decisions which is a nice way of saying he doesn't listen to shit.  He kept walking close to me as the husband tried to take photos of my outfit so I thought, let's include him in the photos!  After that decision he decides that he does not want his photo taken and it was all just a repetitive cycle.  Luckily we got a few decent shots and some of little man actually cooperating, (after being bribed with gummy bears that is), don't judge me 😉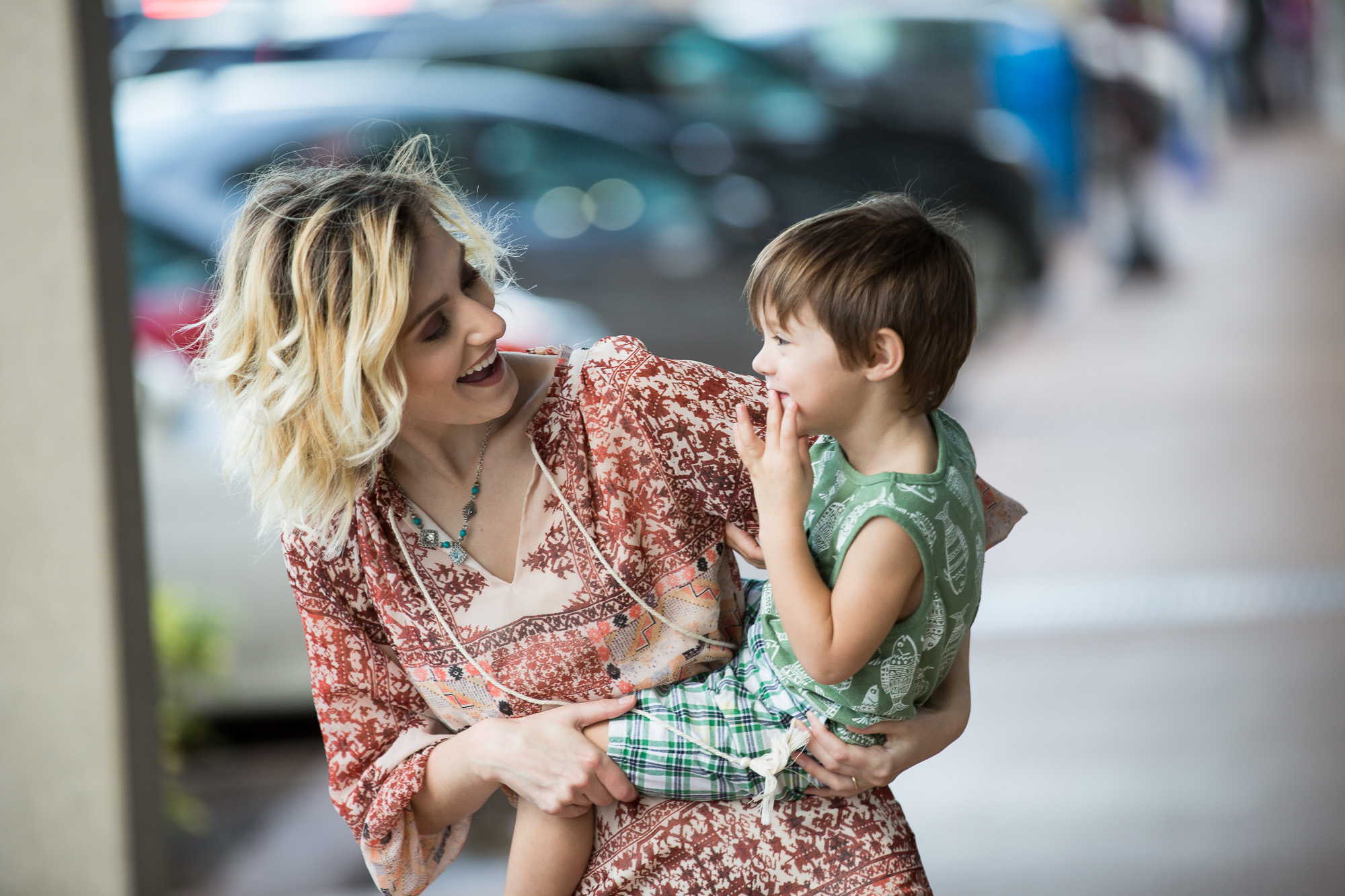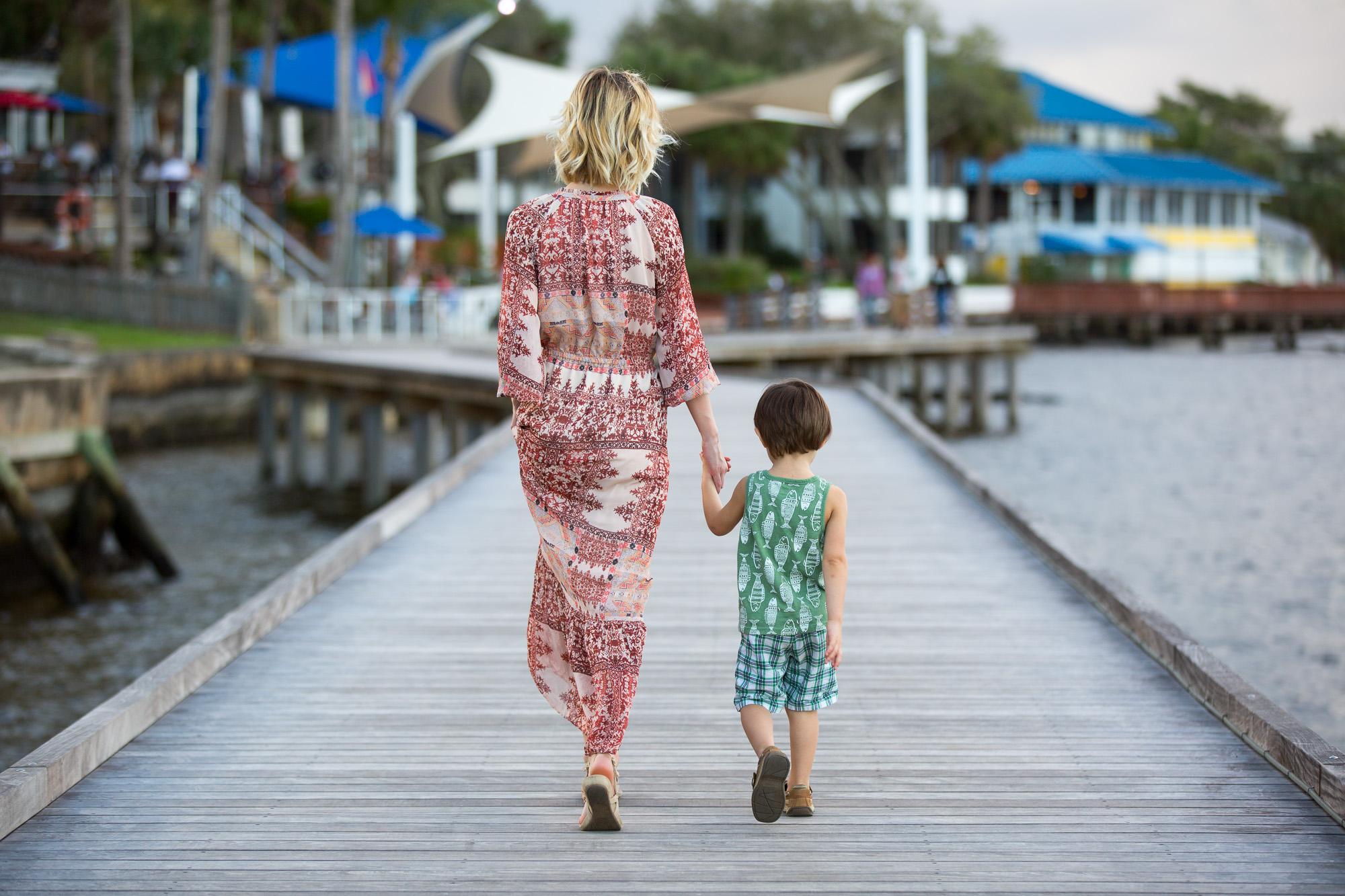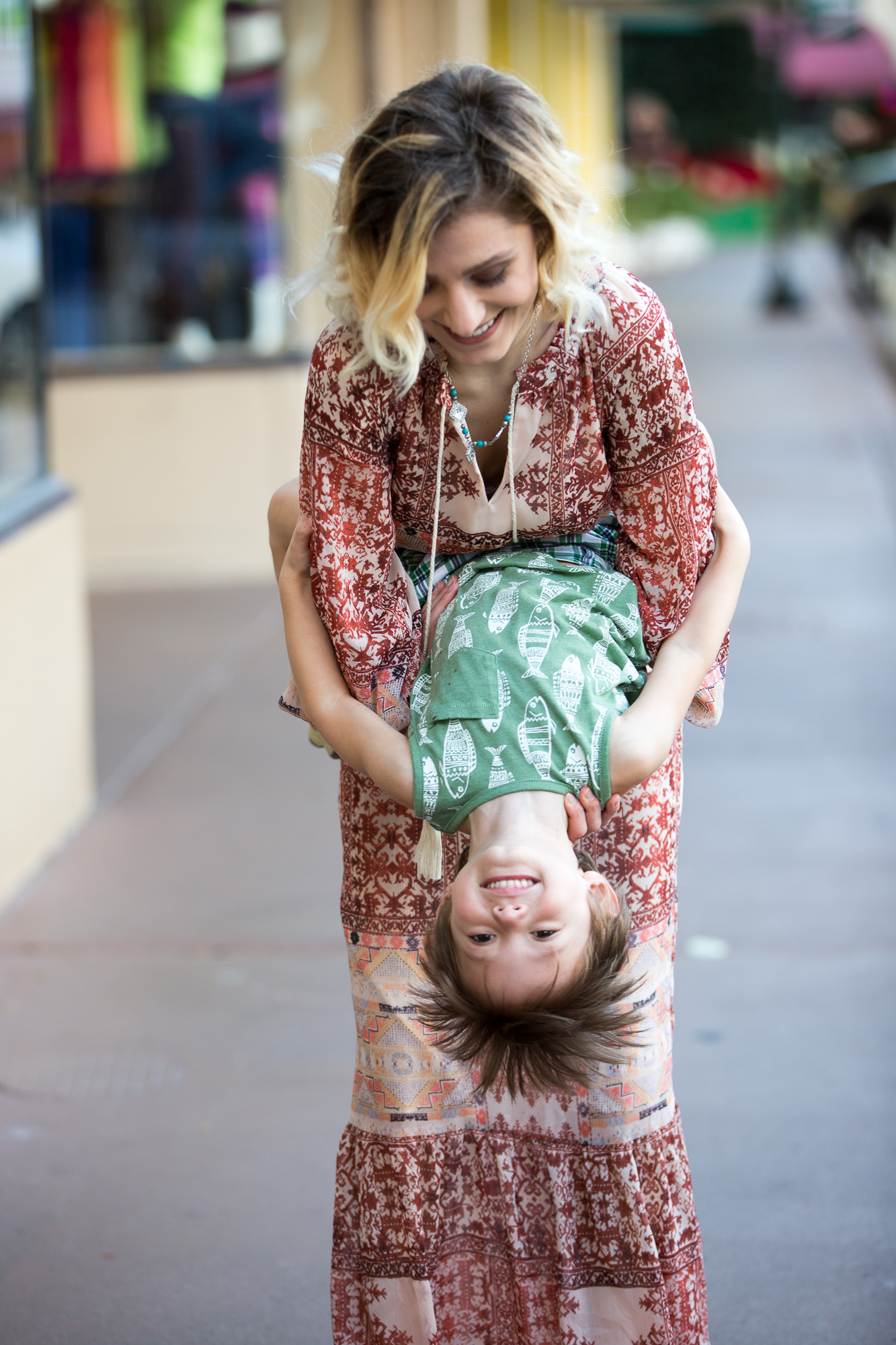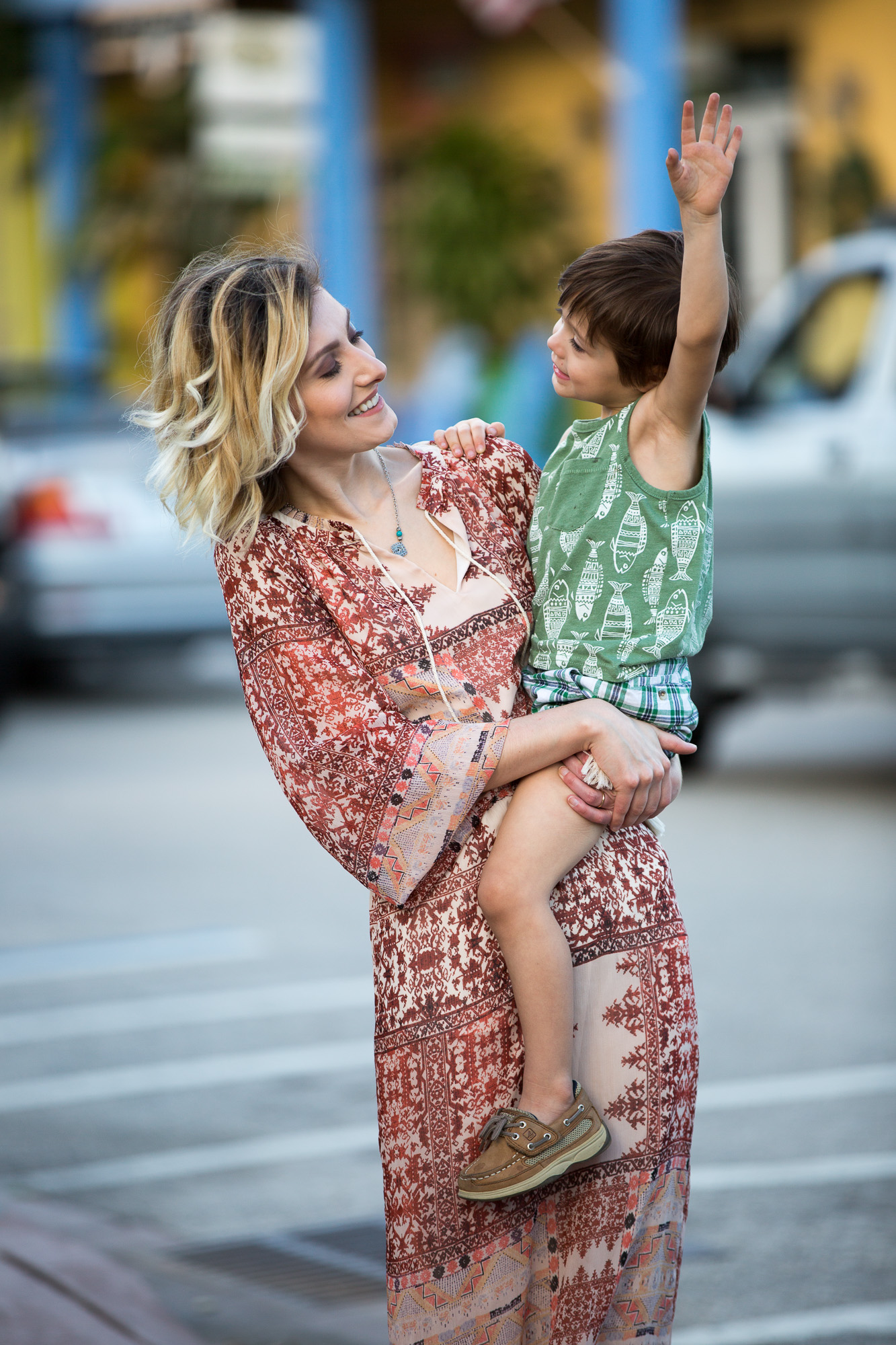 I also did not dress little man in two different patterned things haha, that was all the husband.  I love bold patterns as much as the next person but not that much.
Dress/ Target I couldn't find it or anything similar but I found a really cute interesting tribal print dress here // Sandals/ Kenneth Cole React at TJMaxx similar-ish here // Necklace/ cre8agift on Etsy