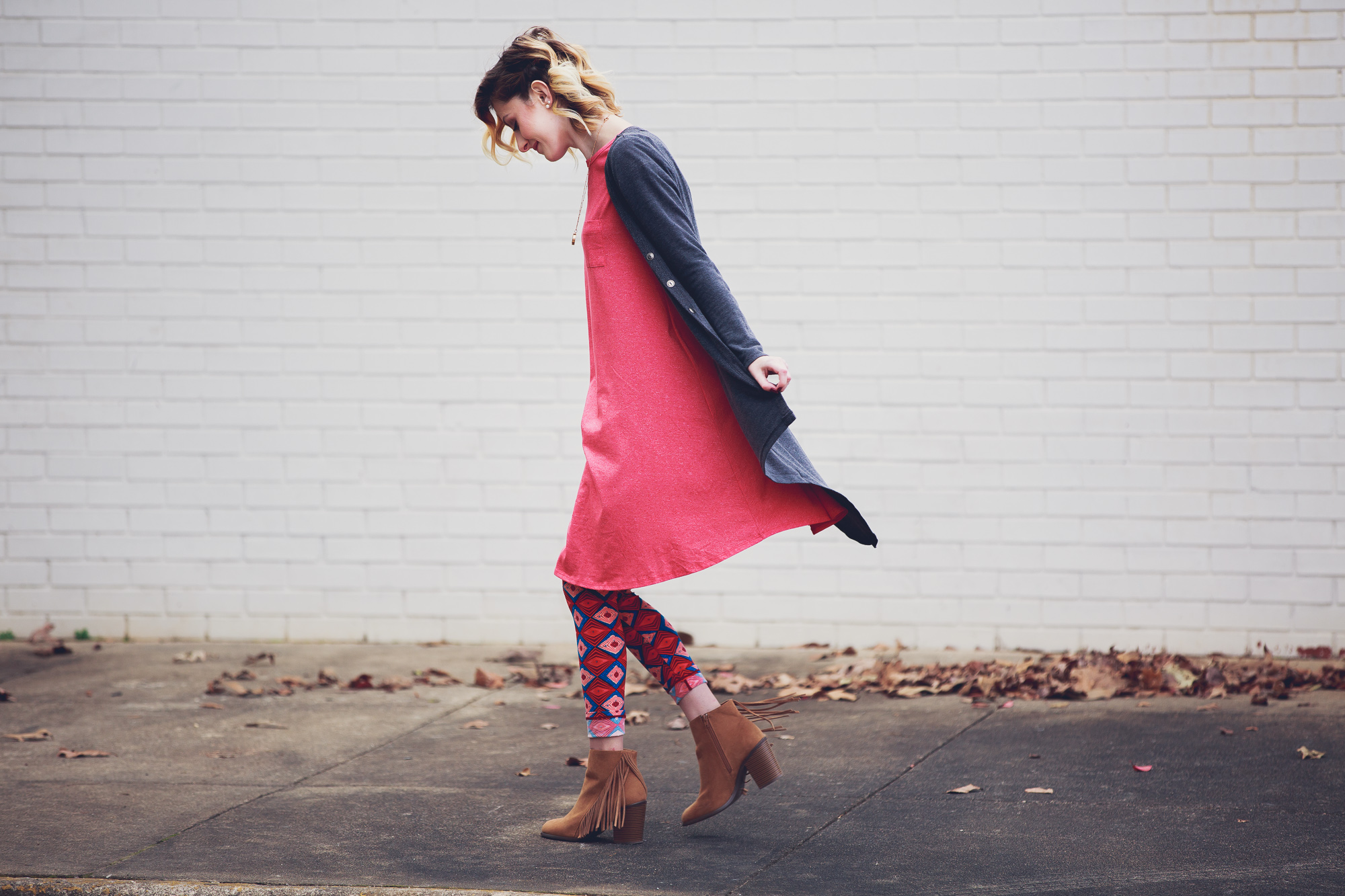 Does anyone else miss iCarly, little me loved that show and wanted to be as cute as Miranda Cosgrove (who totally grew up to be a major stunner), so adult me still wants to be Miranda Cosgrove.  The iCarly reference isn't as random as it seems since this adorable dress is called Carly.  I love that LulaRoe pieces have cute names and you can talk about them like they're people haha.  This dress is so comfortable and perfect for layering!  I have been really into dresses lately because they are just so easy and simple but still look like you made an effort to look nice #lazygirls.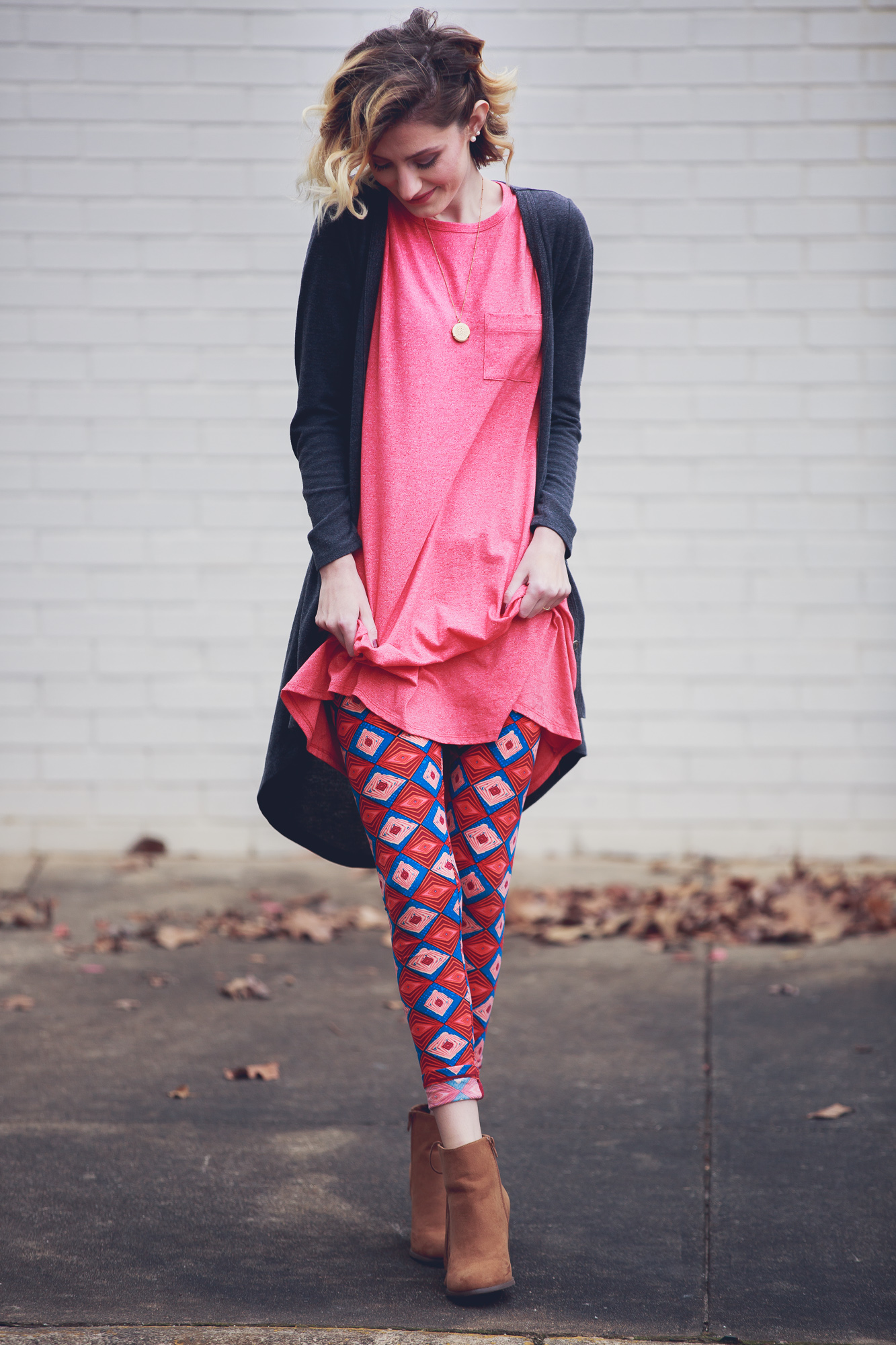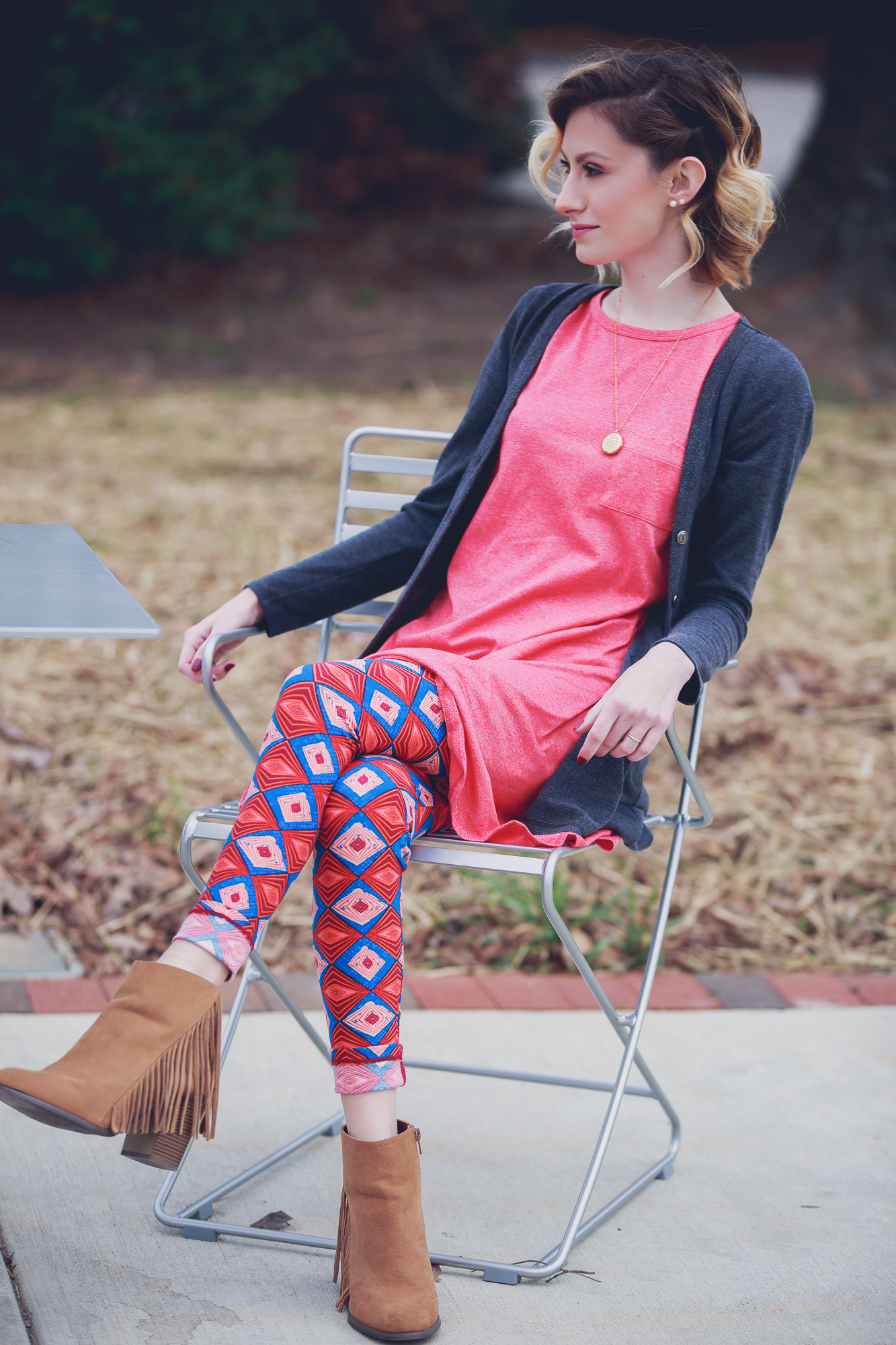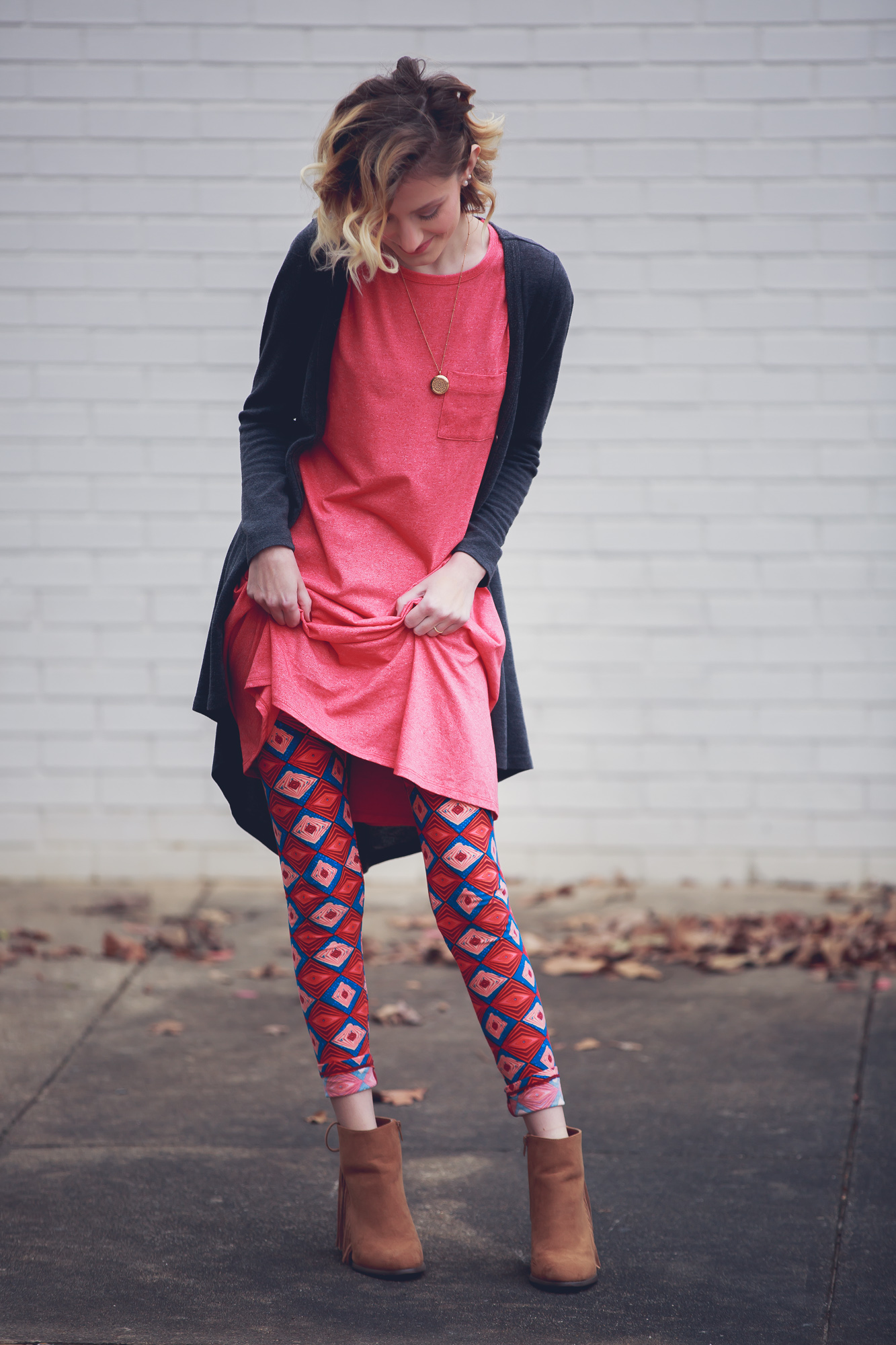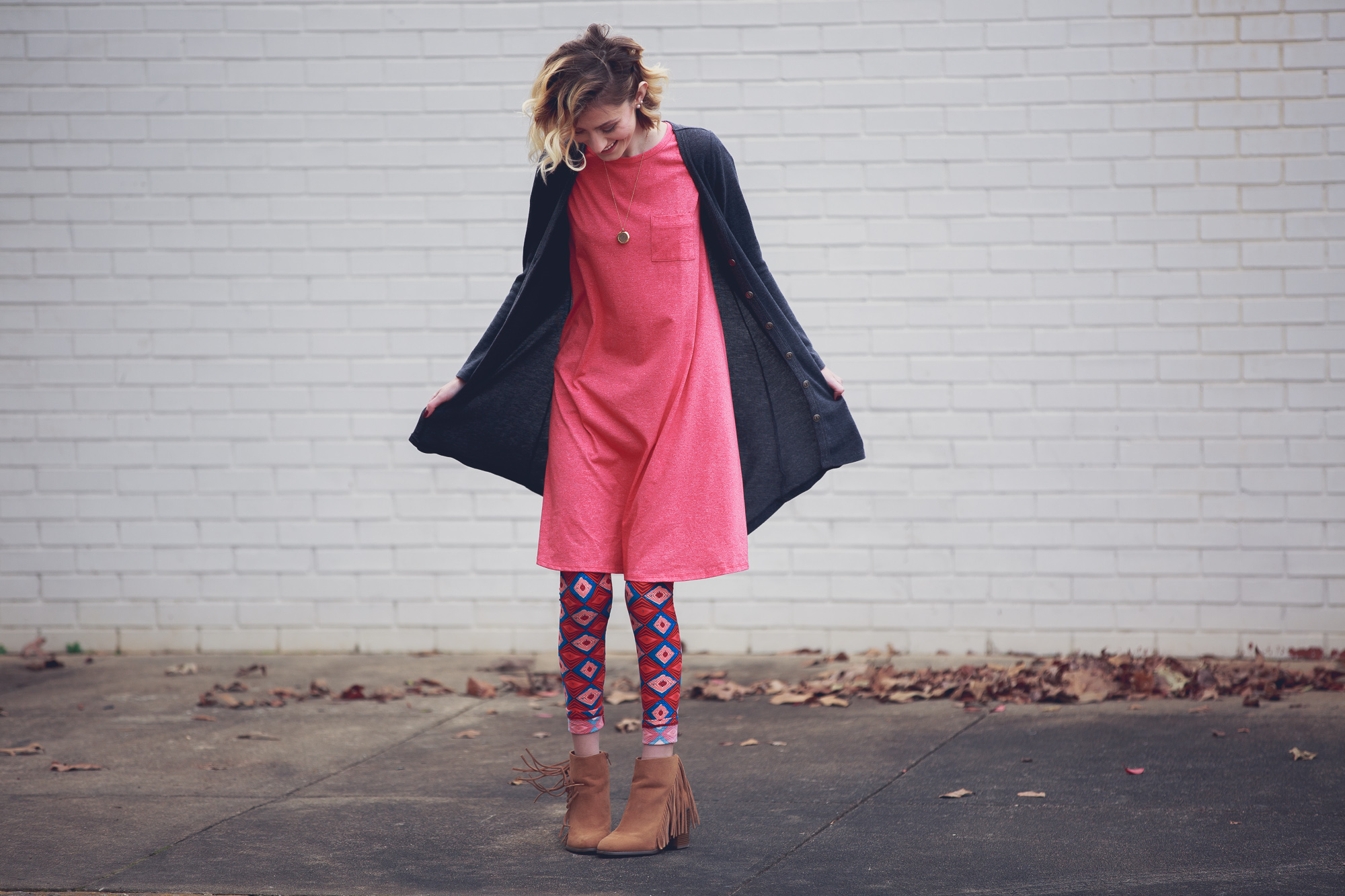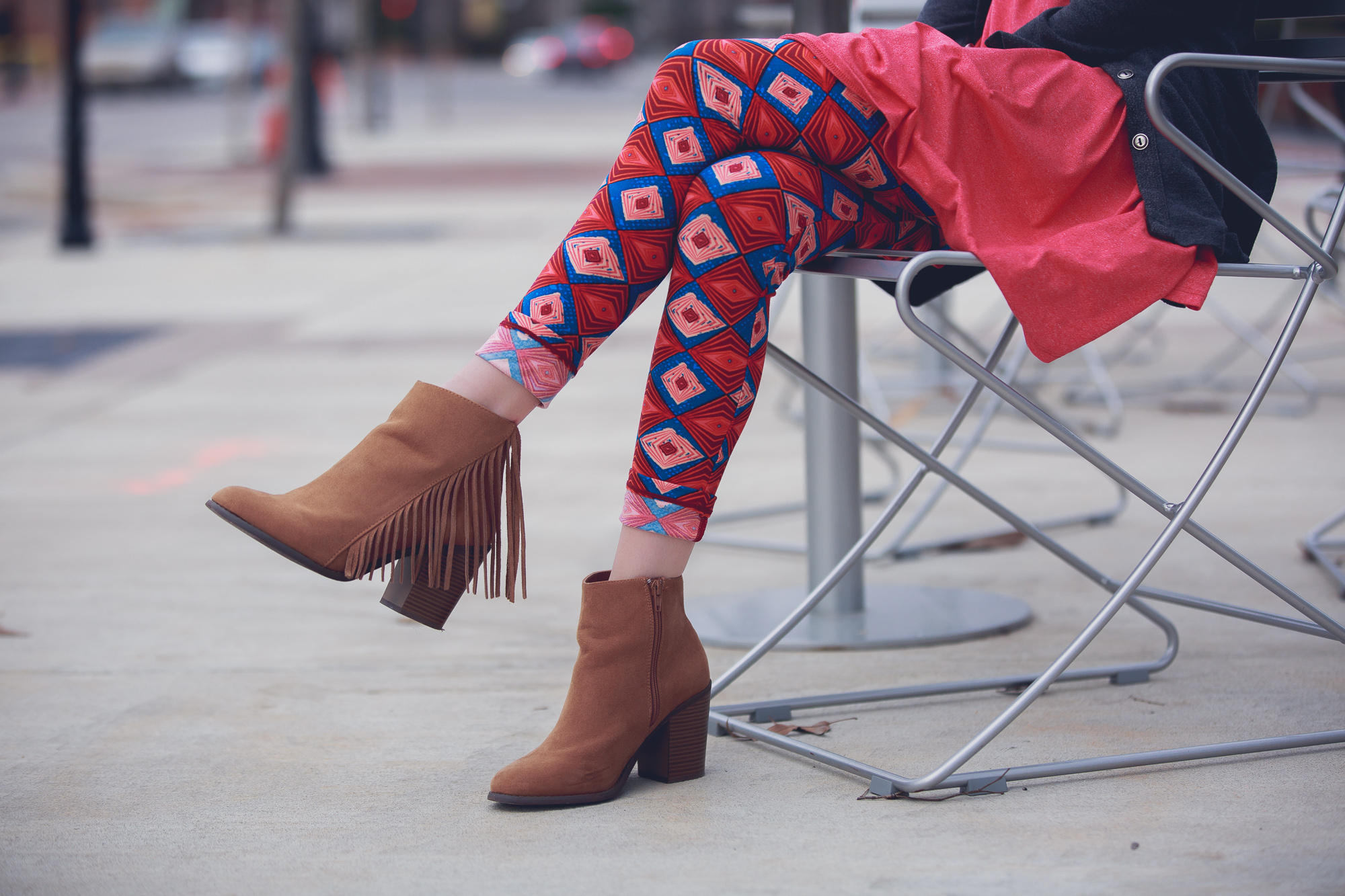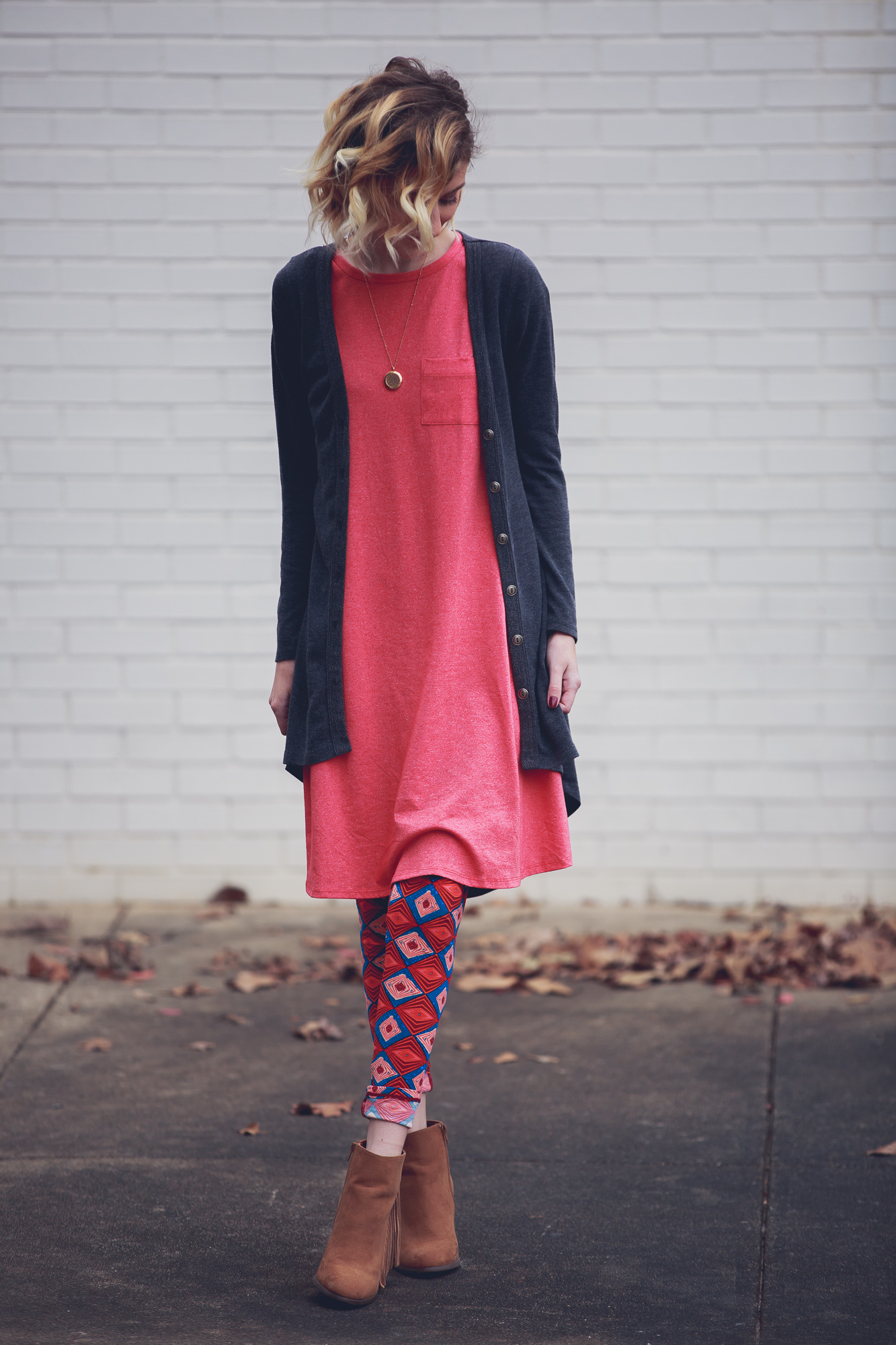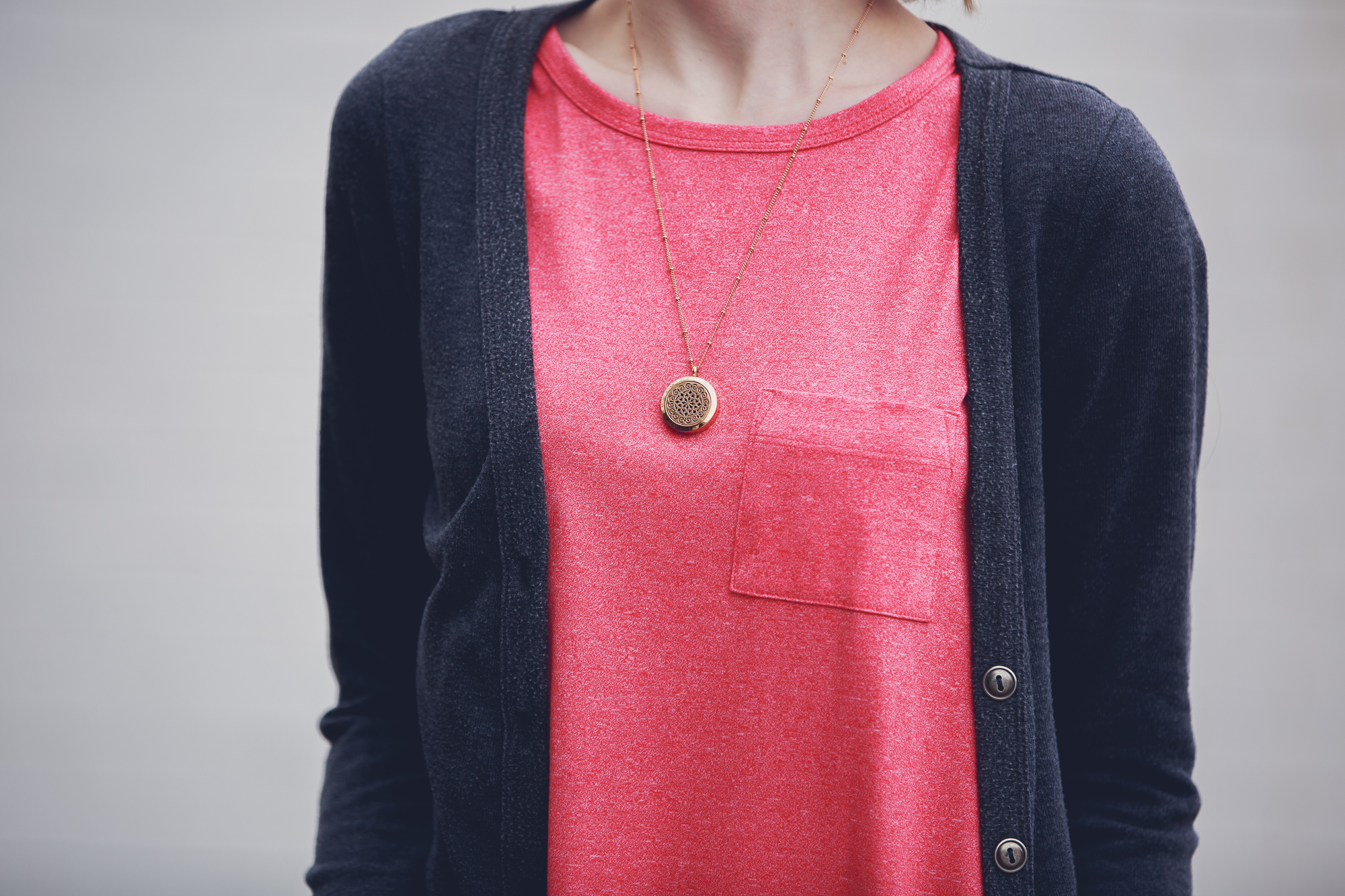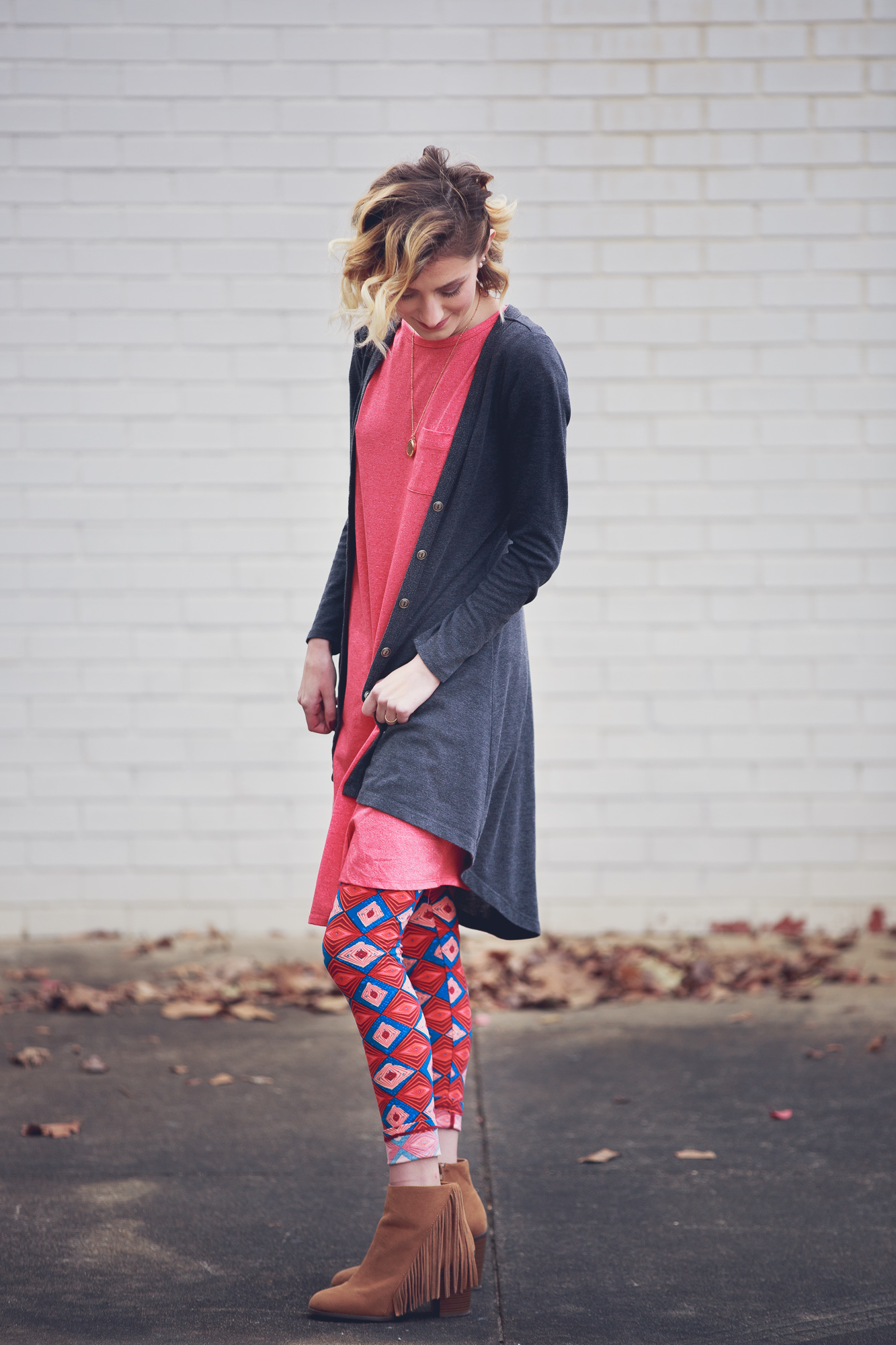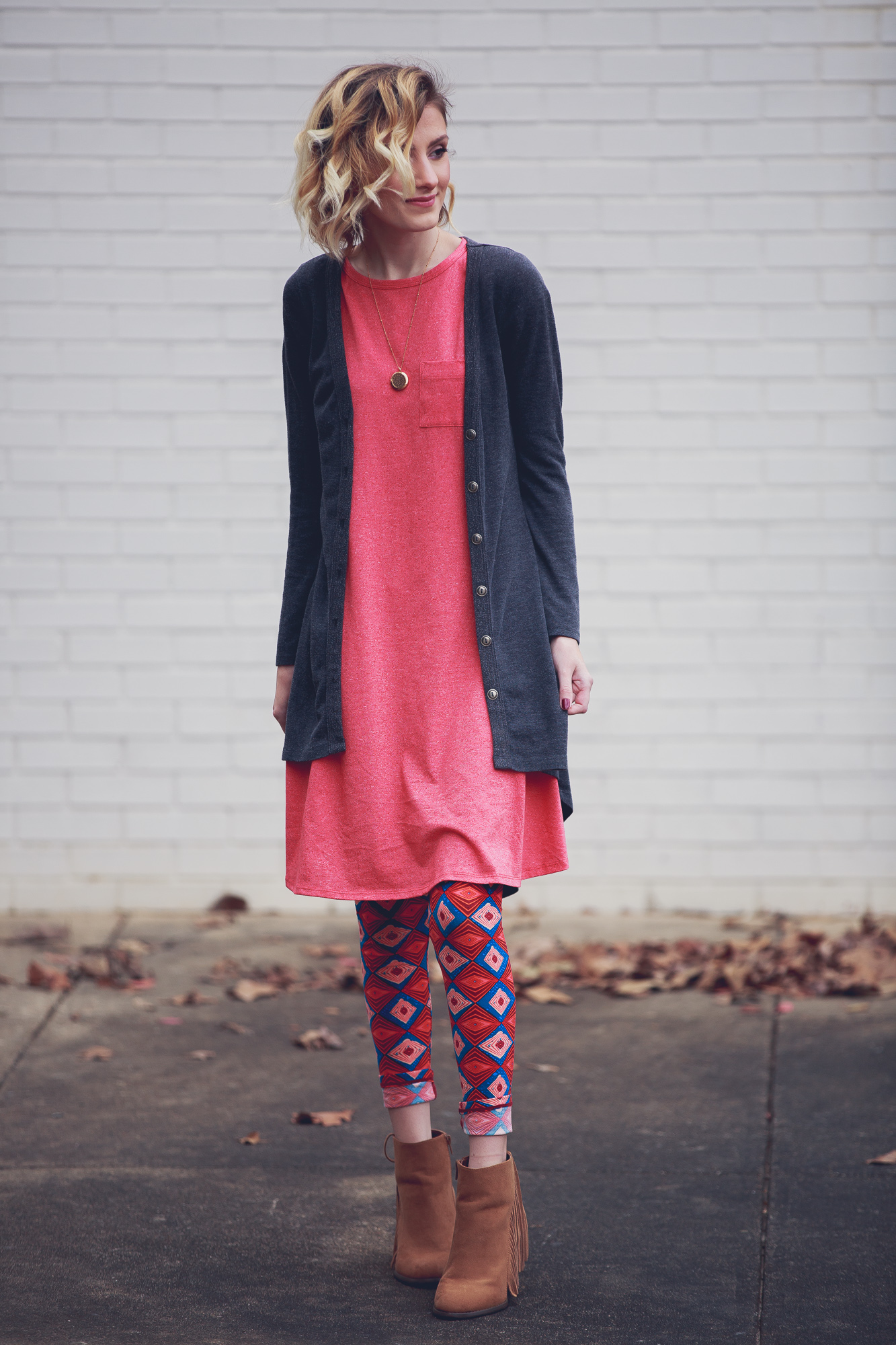 The watermelon color paired perfectly with the pops of the same color in these fun LulaRoe Life by Angela Lange leggings!  I had so much fun shooting with this outfit and got so many compliments on these leggings.
Shop/ LulaRoe Life by Angela Lange //  Instagram/ @lularoebyangelalange
You can get 15% off your first order by using the code "linnstyleblog15"
#awkwardbloggermoment  Joel and I tried to take some photos at a cute little metal table on the sidewalk in Historic Downtown Cary and we learned that post office drop boxes are a very popular spot during the day…  Multiple people stopped their cars right in front of us to drop off mail.  One guy scared the sh*t out of me when he loudly dropped his mail and yelled…  Some blogger advice, don't take photos near mail drop boxes, people will stare at you and they get obnoxiously mad when they drop their mail.
Share some of your awkward moments while blogging in the comments or tag me on IG: @linnstyleblog and use the hashtag: #awkwardbloggermoment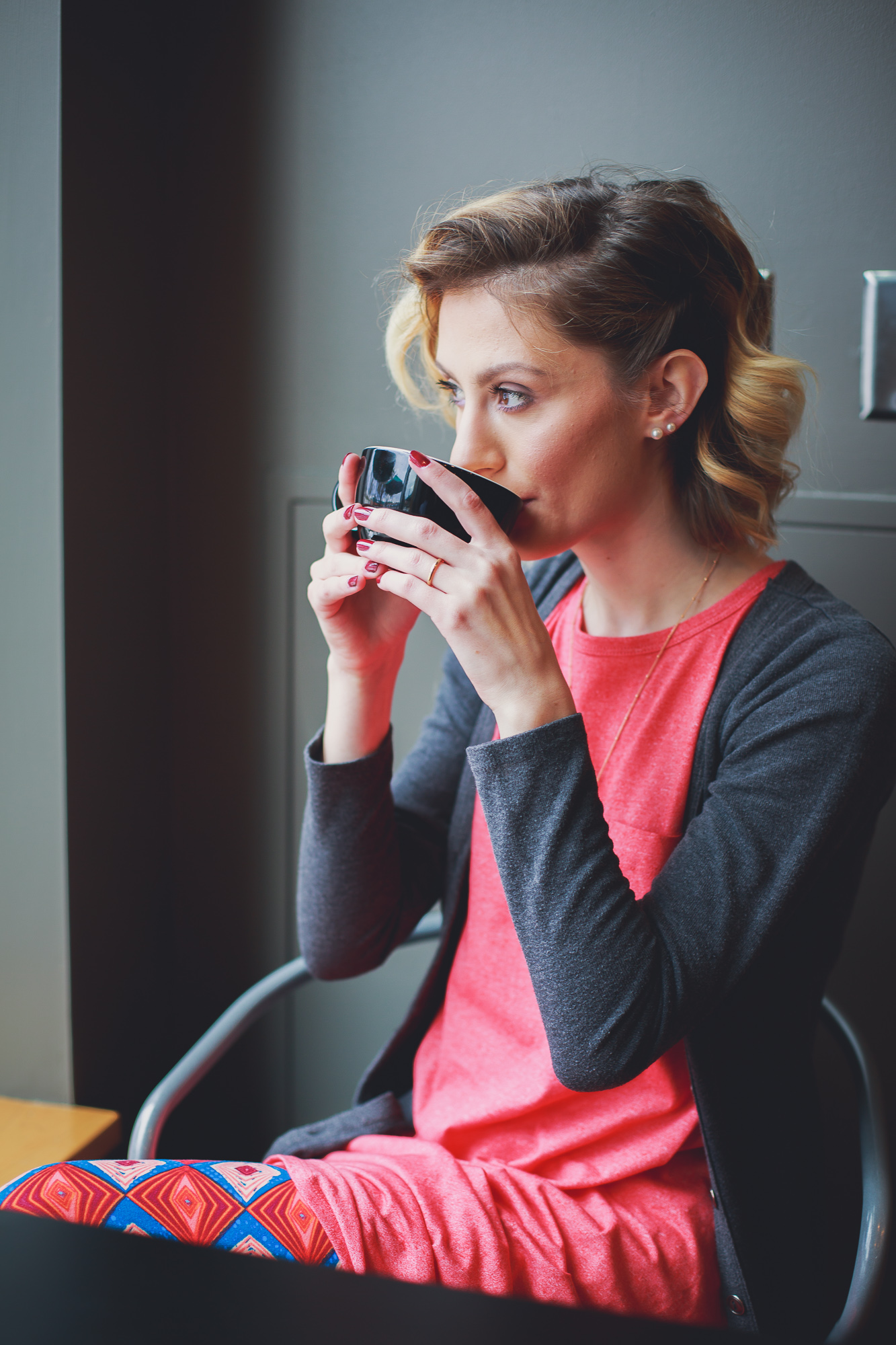 Shop/ LulaRoe Life by Angela Lange //  Instagram/ @lularoebyangelalange