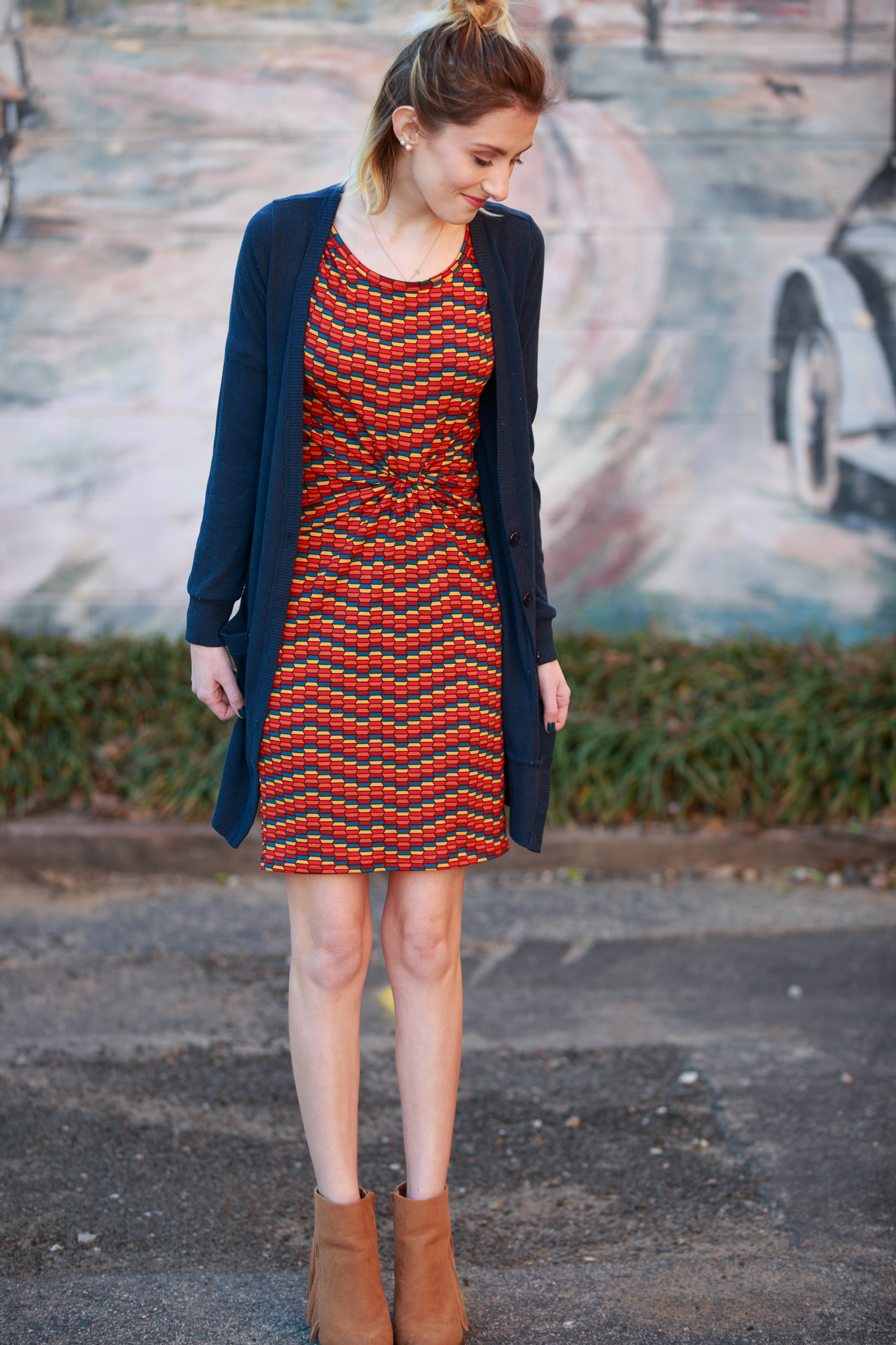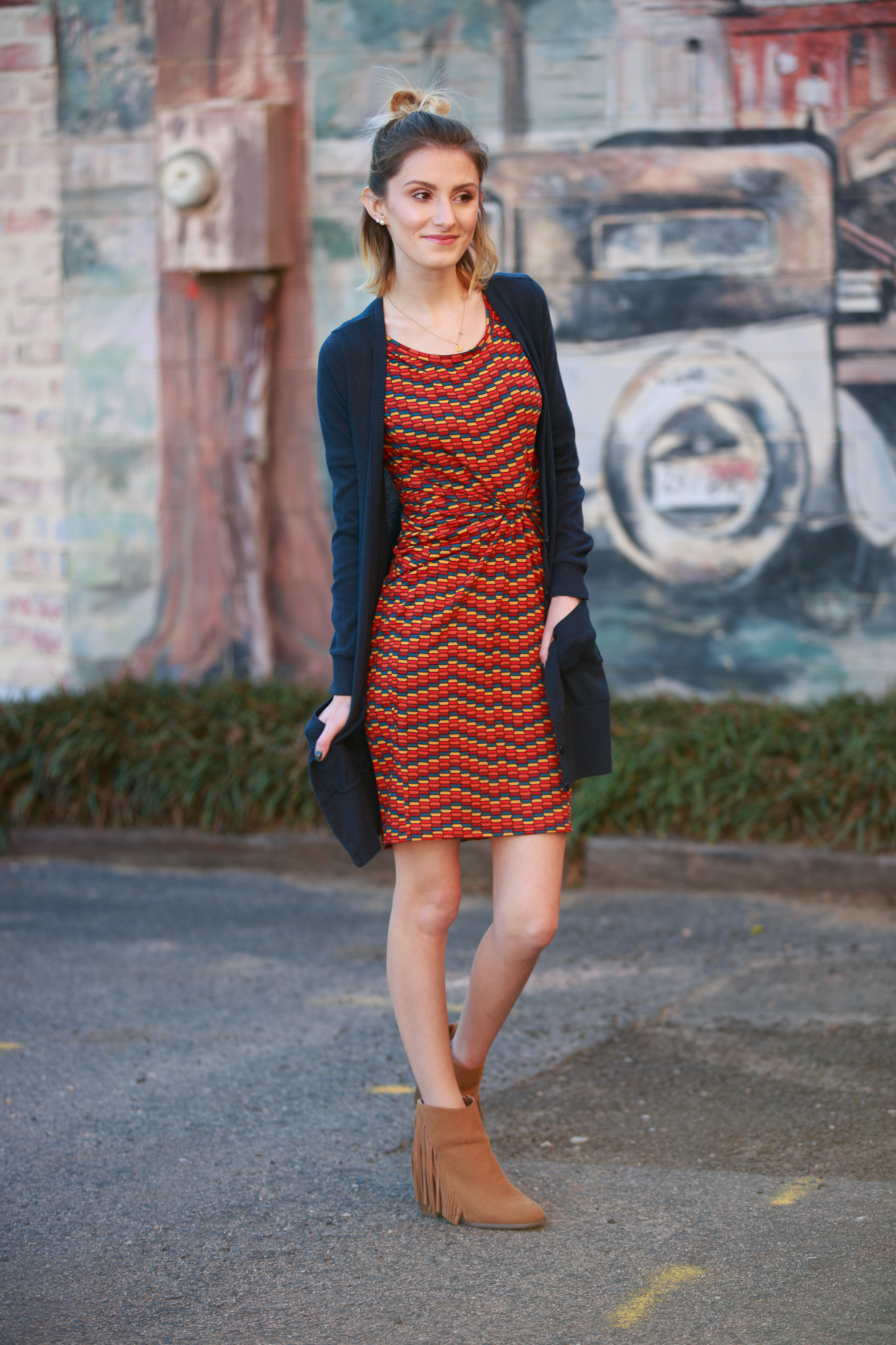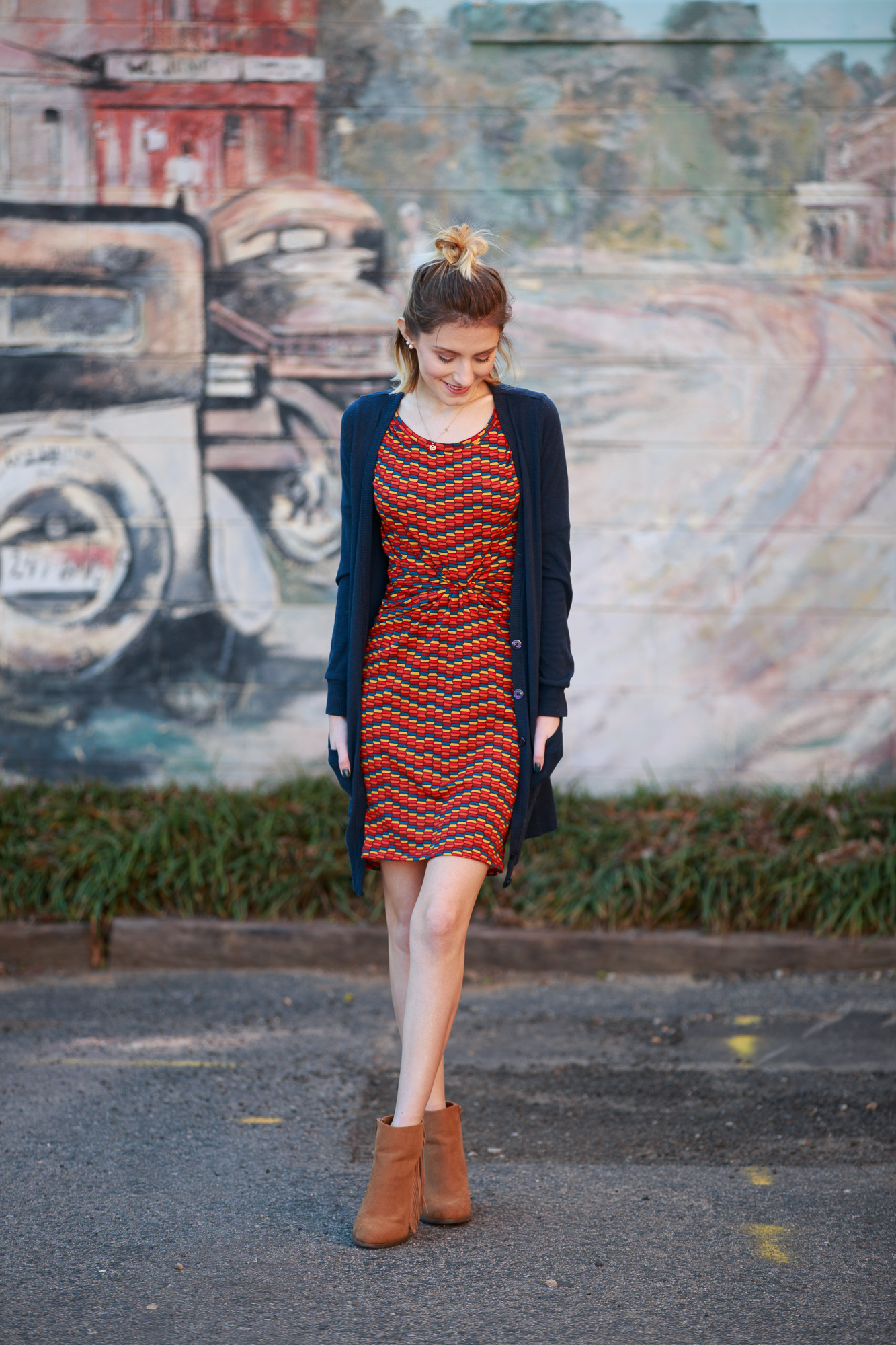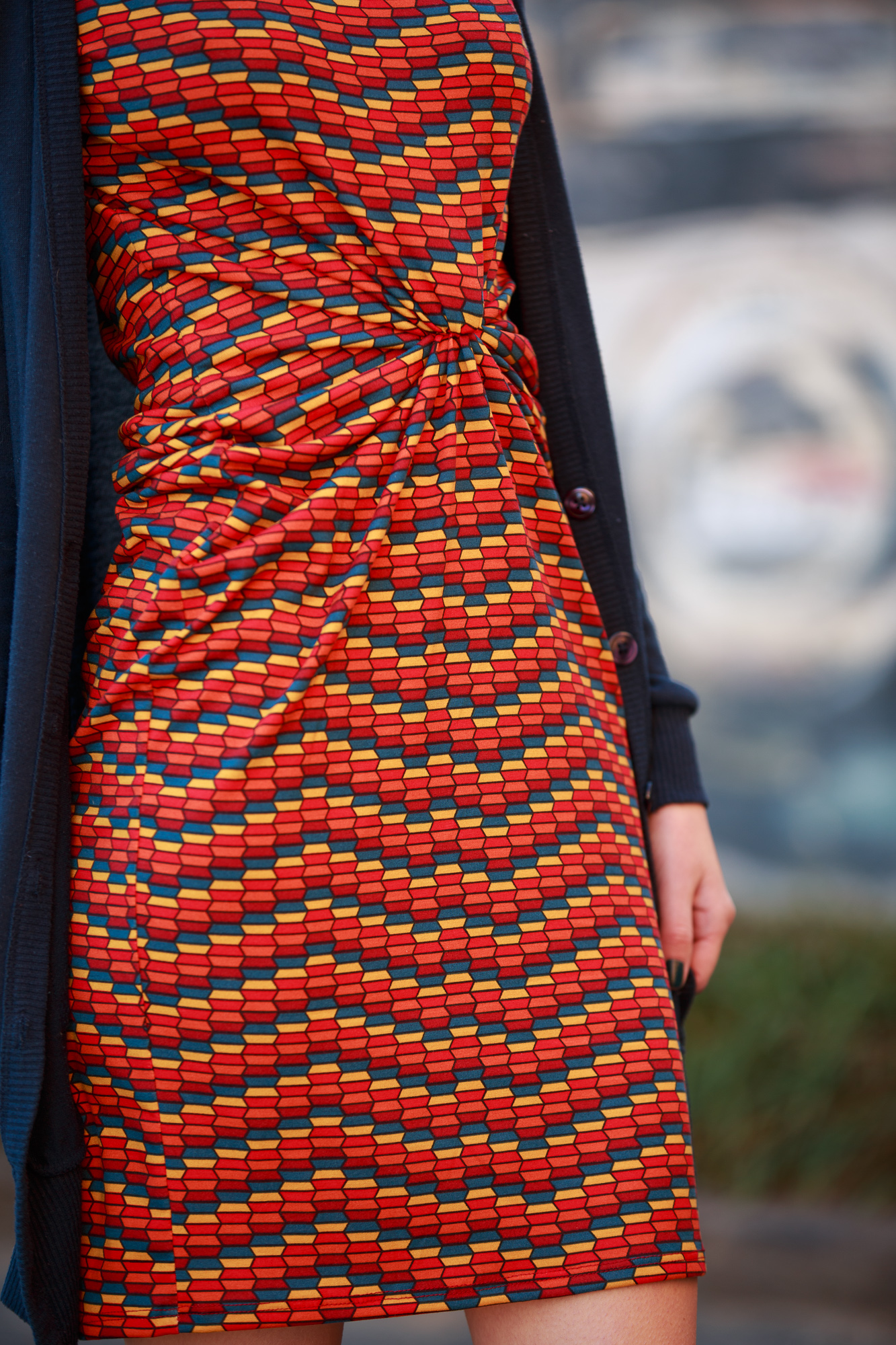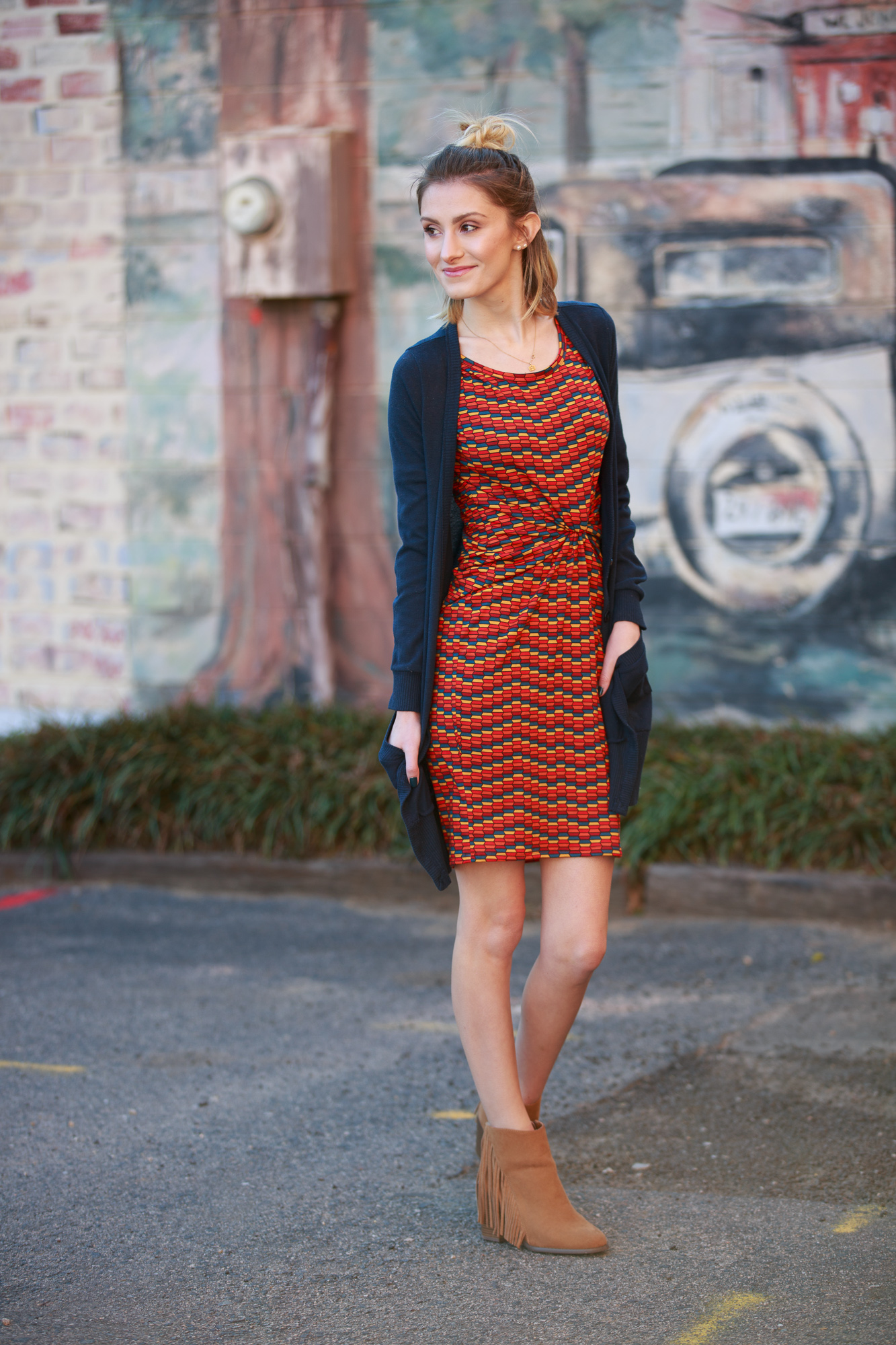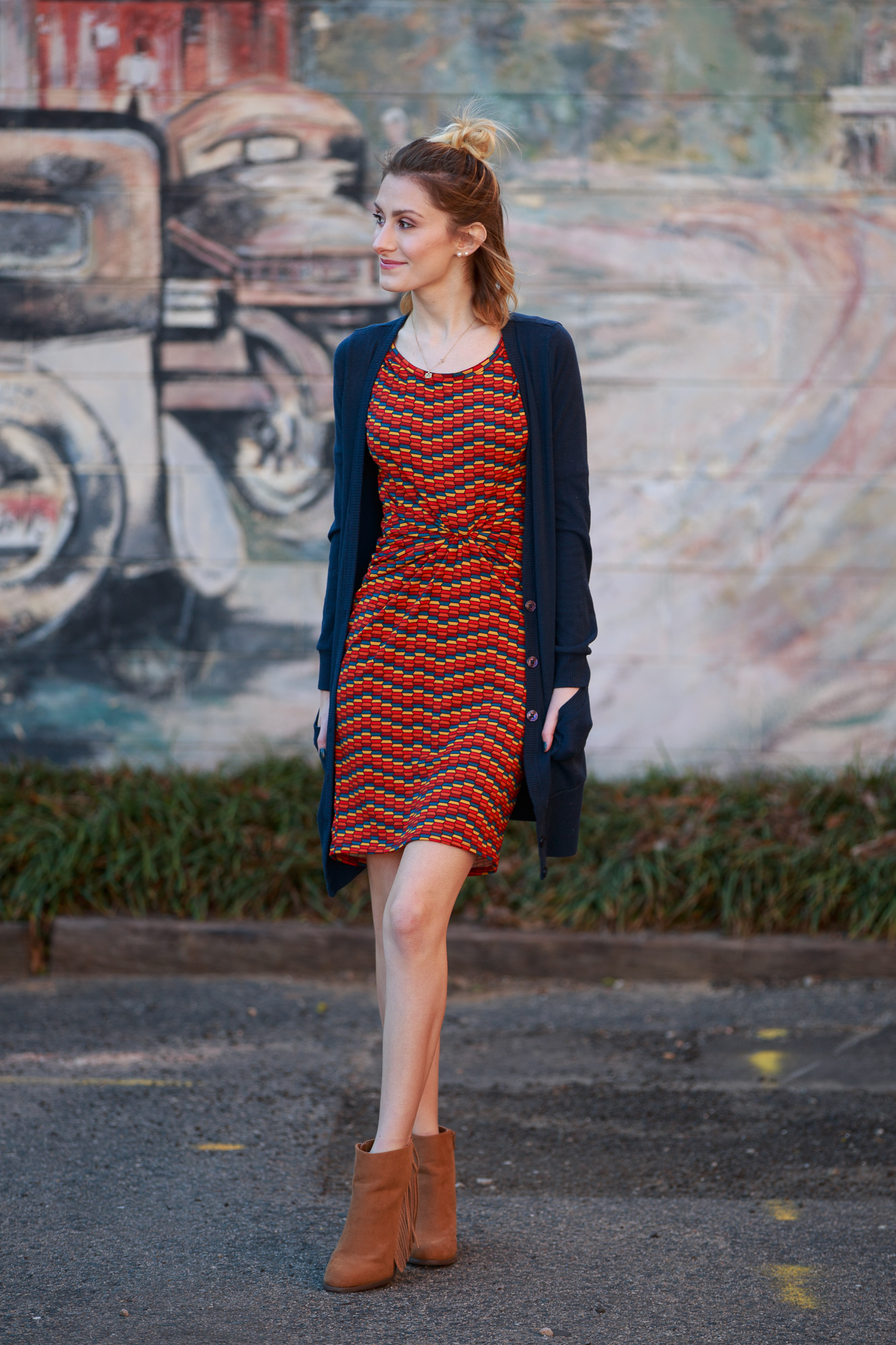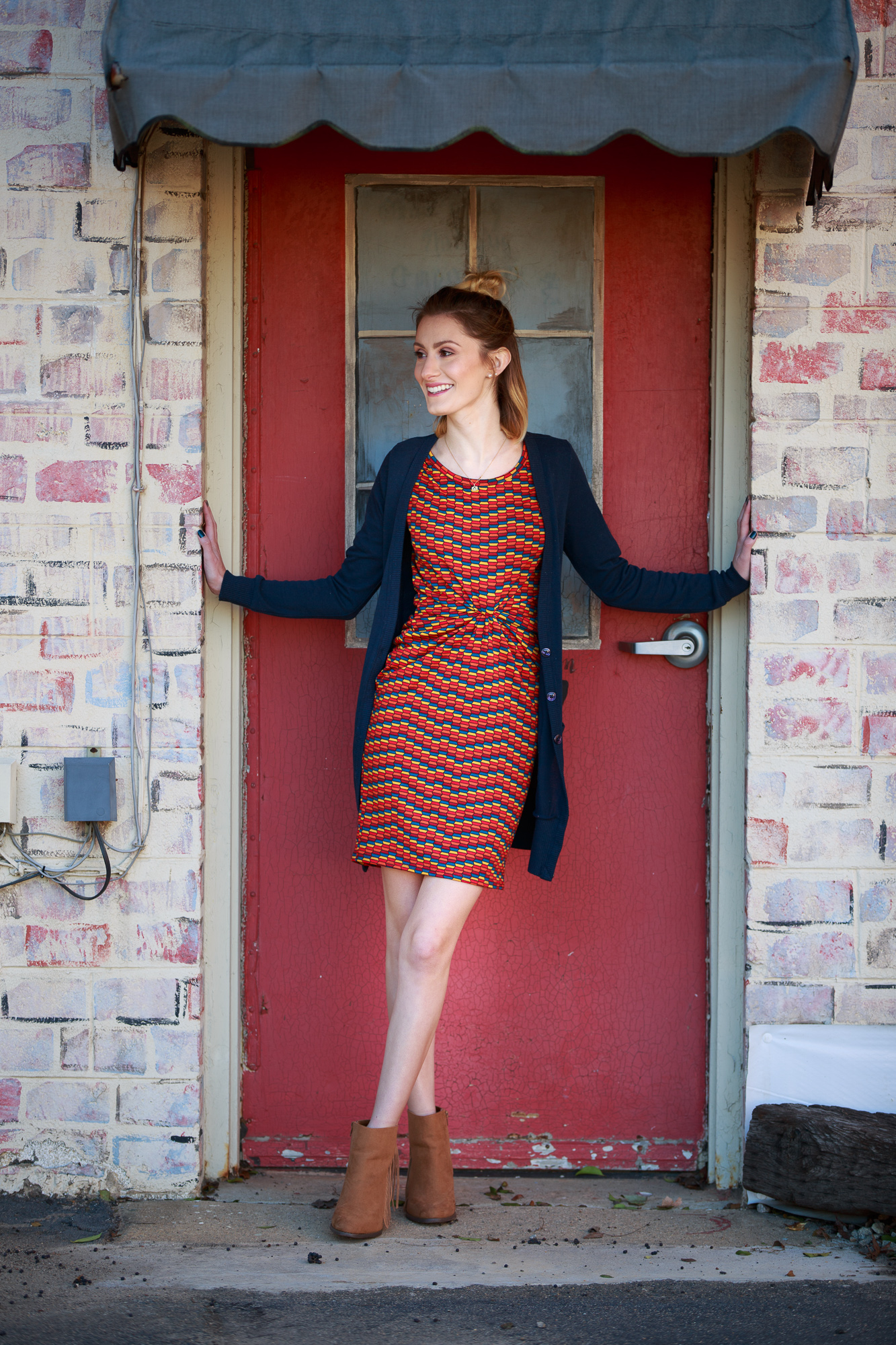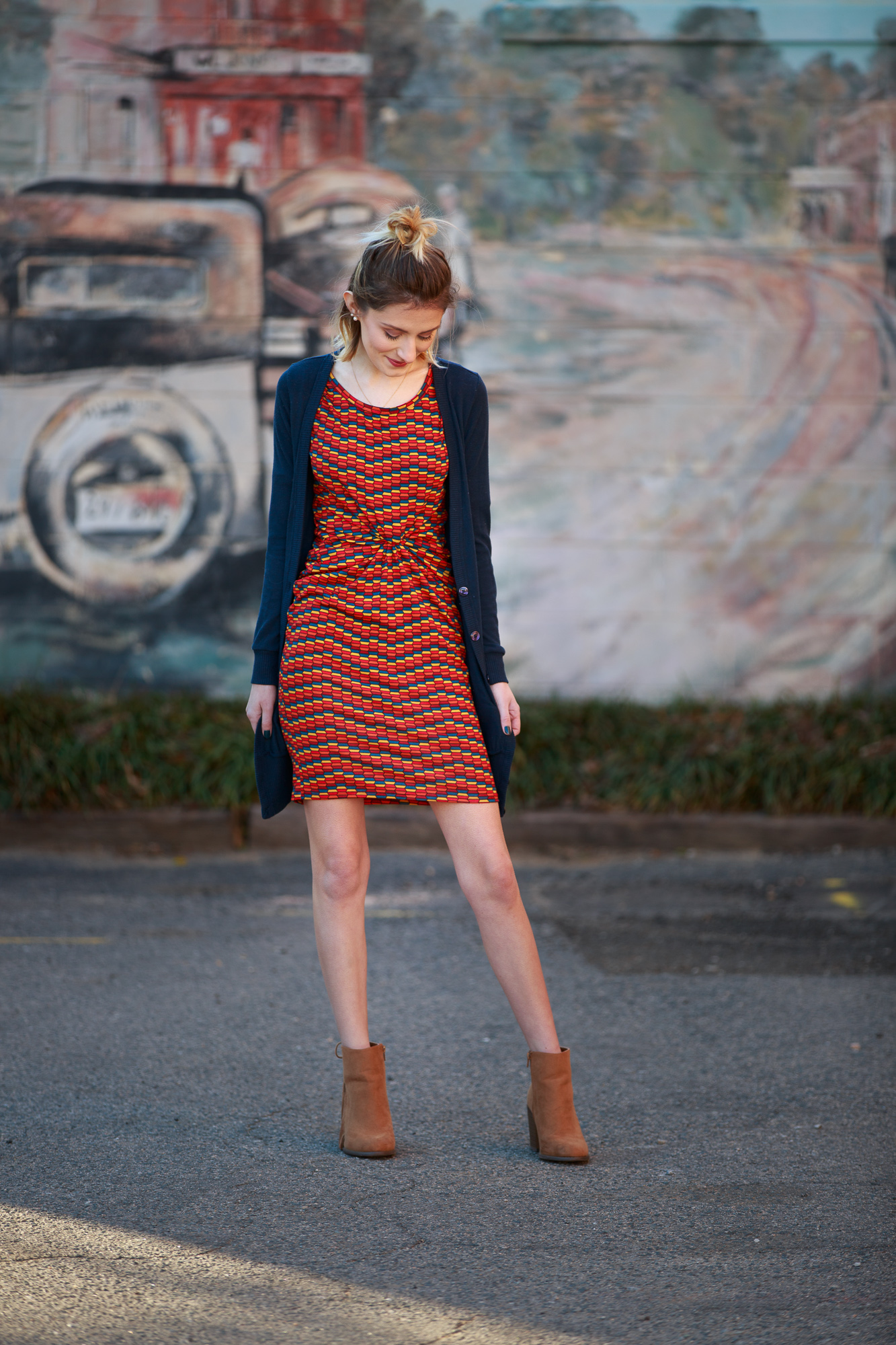 I know Lularoe is in a lot of hot water at the moment!  While a lot of the prints are pretty ugly and quality is pretty incosnsitent from what I have heard.  I personally found a few pieces that I really like.  I mean seriously, just look how fun this dress is!  I am mad obsessed with this pattern. I typically shy away from all over patterns because I worry about how flattering it will look or if it will make me look larger but in my opinion this dress was incredibly flattering and I felt so amazing in it.

 Not only did I feel extra confident in this dress but it was also insanely comfortable, like so so soft.  This particular dress is called the Julia and one of my favorite things about it (aside from the pattern and colors of course) is how versatile it is.  The sizes run bigger so I cinched this dress in the front of my waist to have slightly more of a shape and I think it changed the look of the dress dramatically, and all I used was one little hair band.
There are tons of different patterns and even though multiple sellers are selling The Julia Dress there are limited quantities of prints so each individual seller never has all of the exact same patterns!  I thought that was really cool and fun and makes it easy for everyone to find a piece of clothing they like with a pattern they like as well.  LulaRoe also does not use any animal products in their clothing so that is a huge plus for me!  I love the fit of this dress after I cinched it in, I typically wear xsmall-small and this dress is and xsmall.  LulaRoe runs slightly big but that wasn't a problem for me because I prefer loose fitted clothing and very rarely wear anything at all form fitting but if you prefer your clothes to be a bit tighter then try going down a size or two!