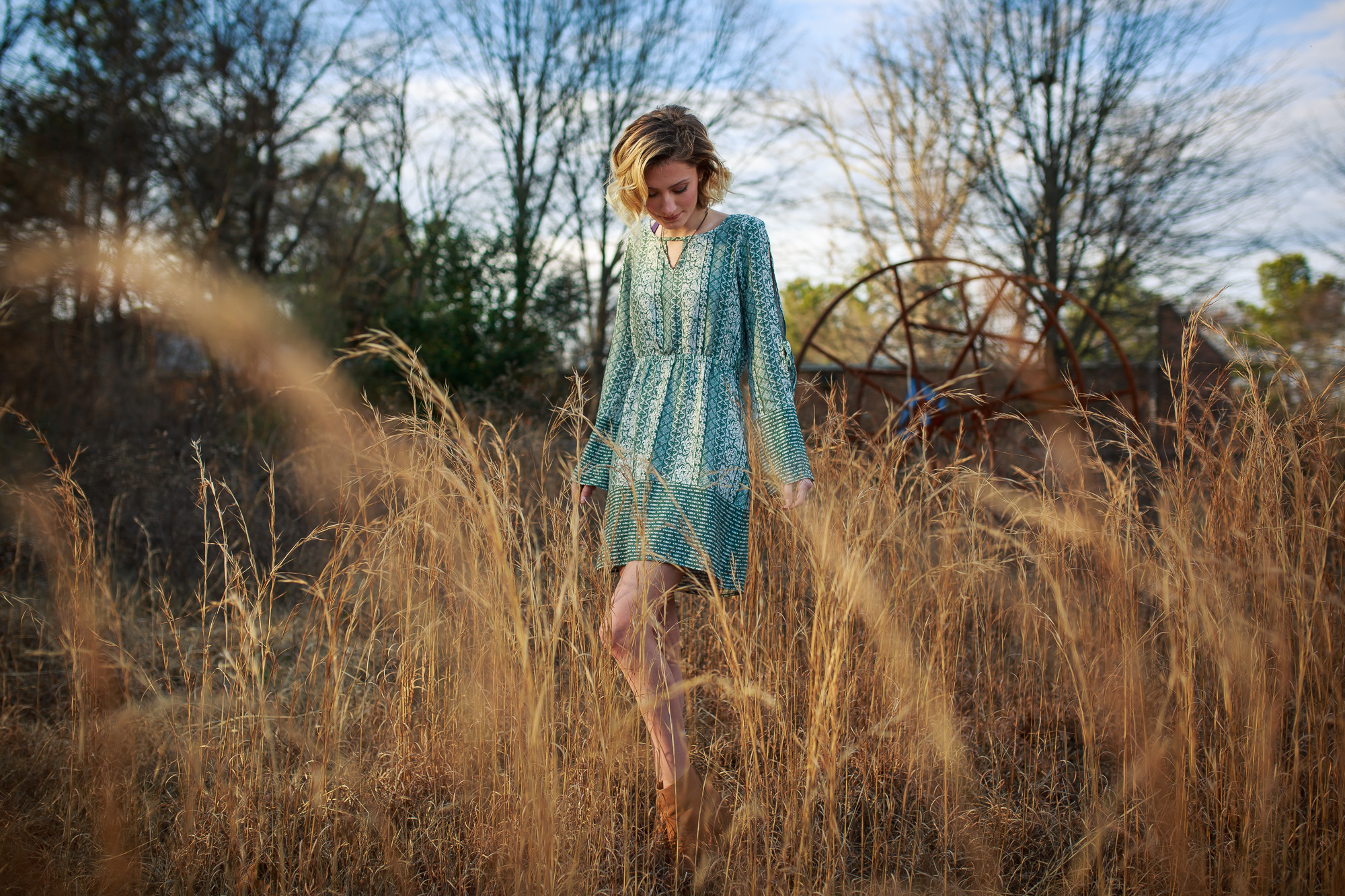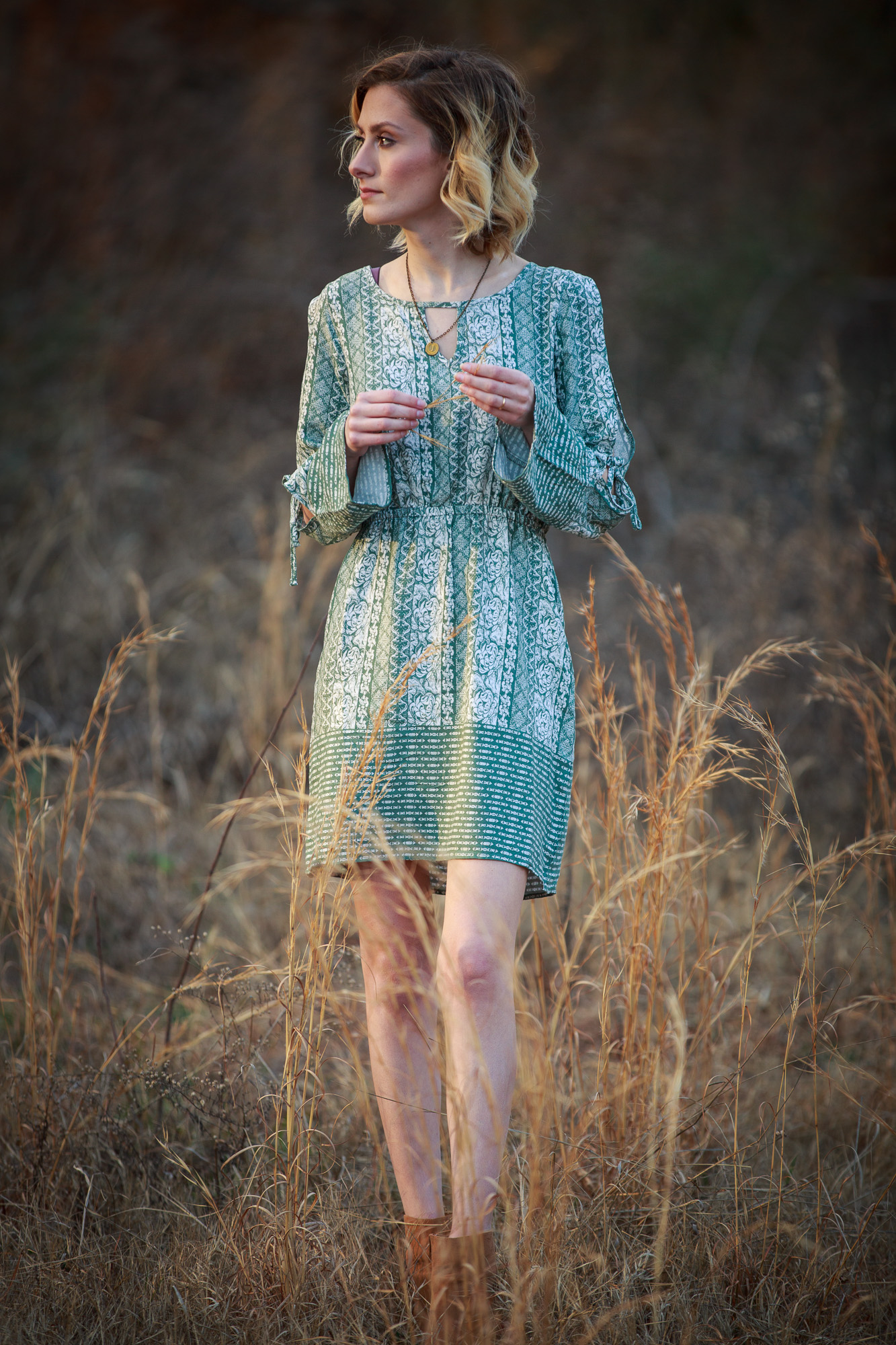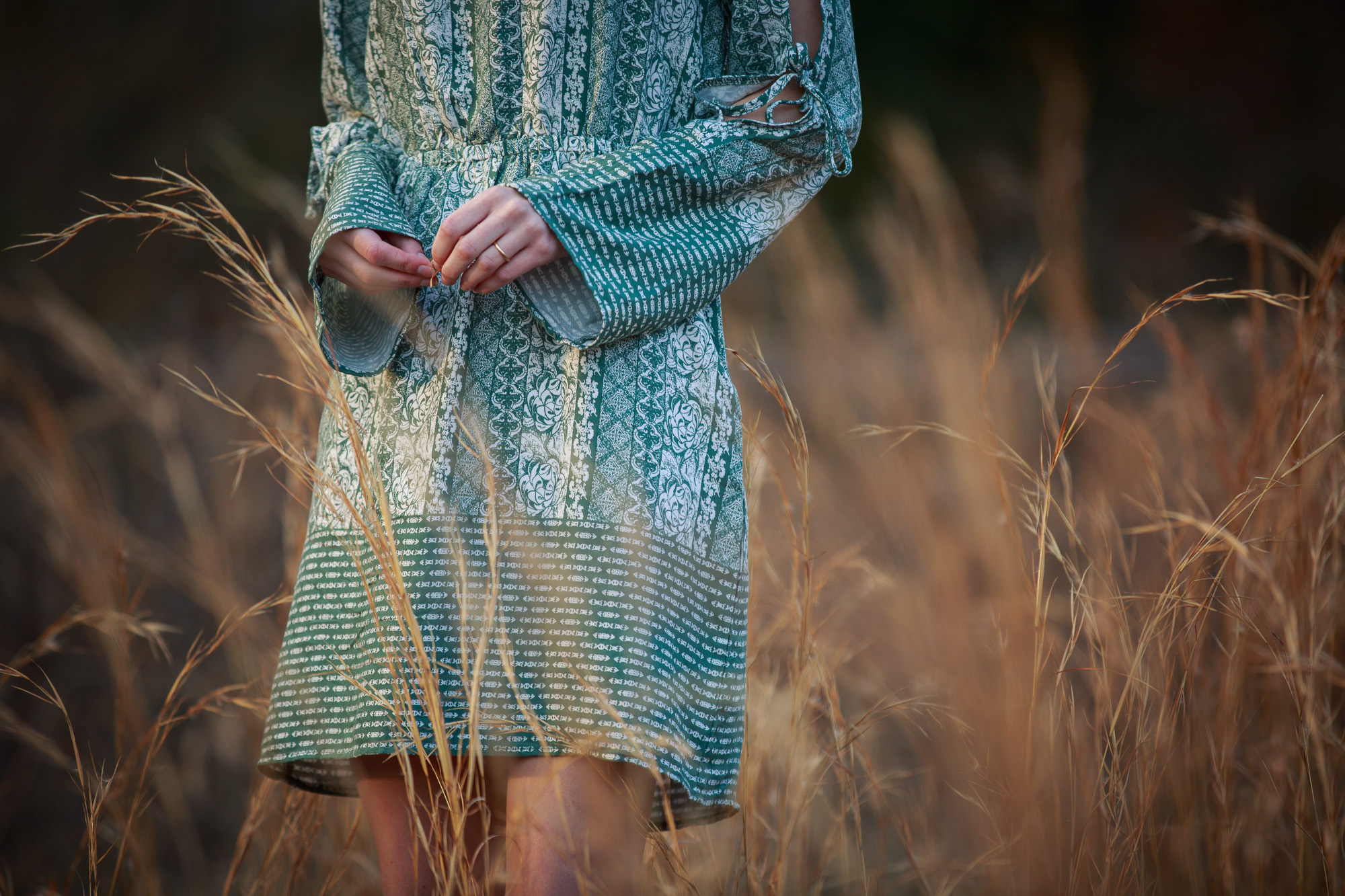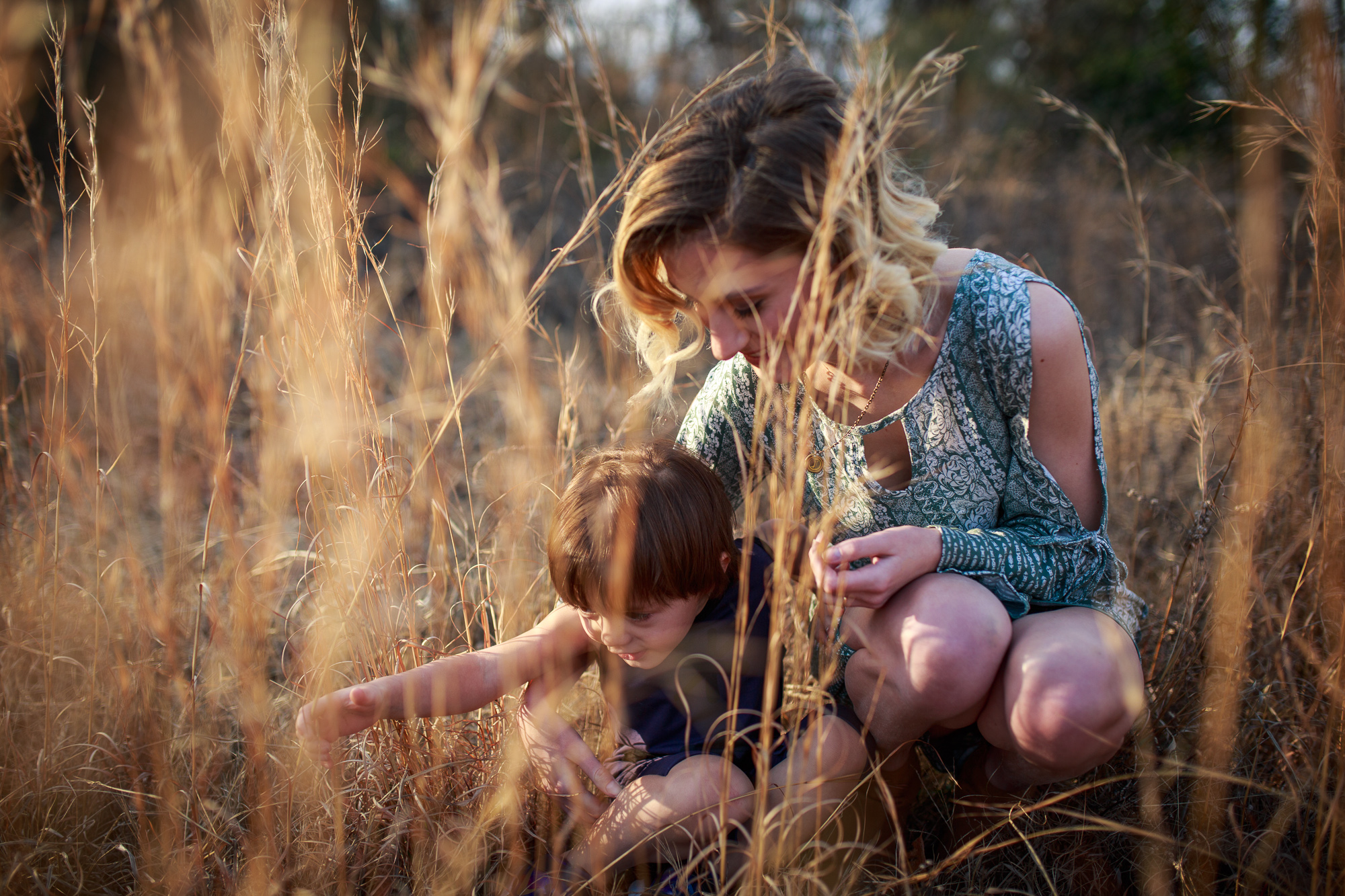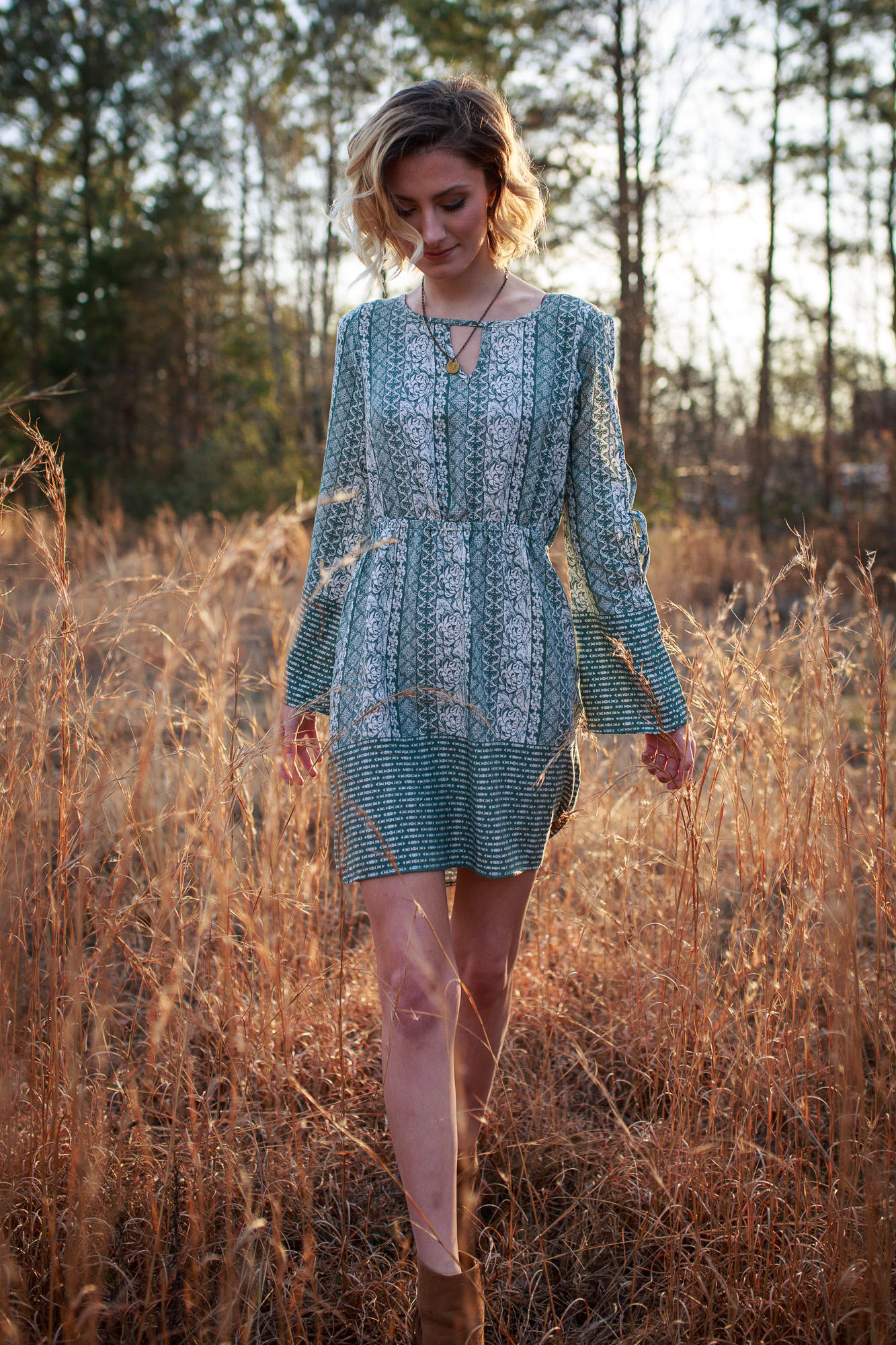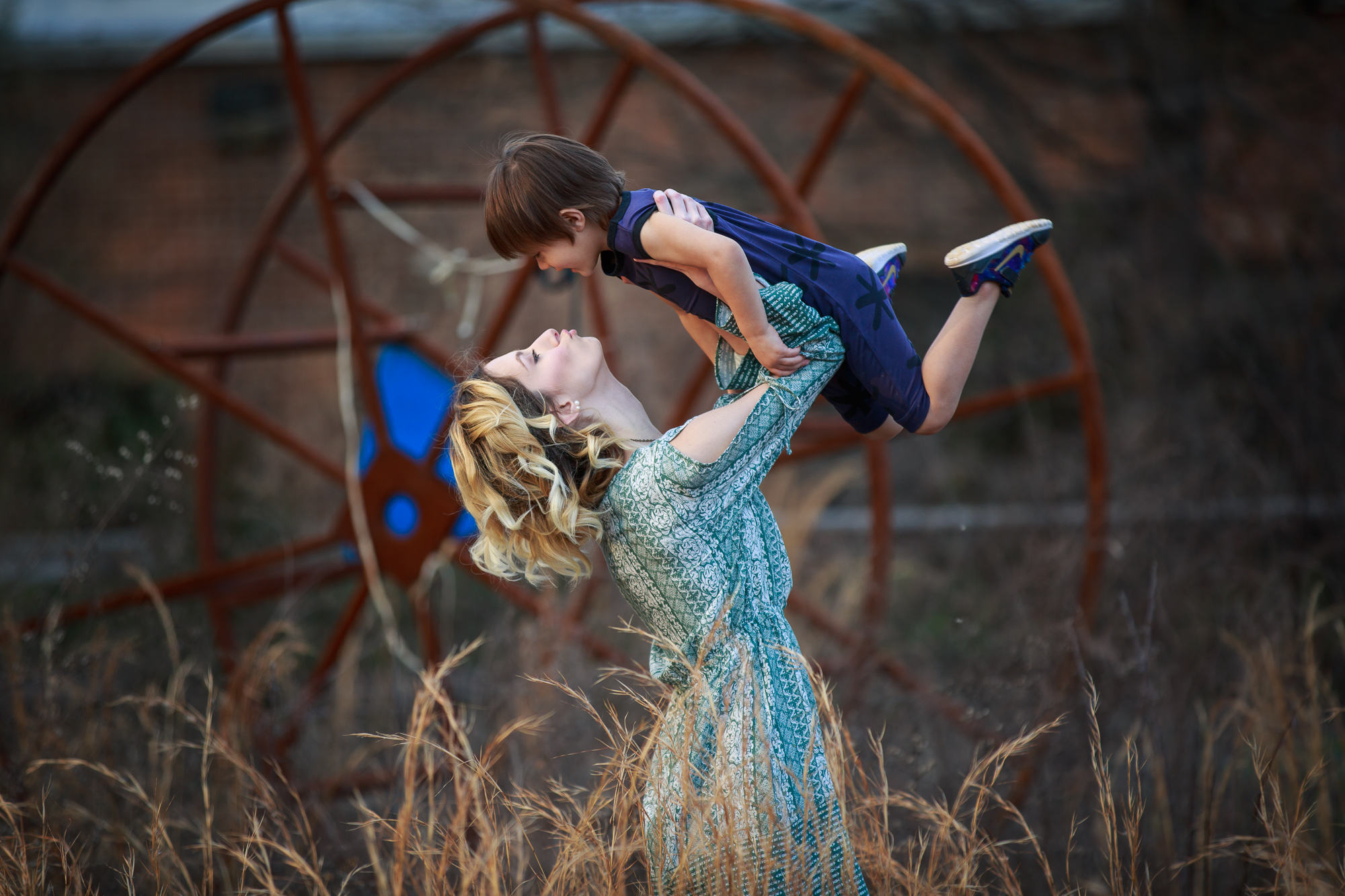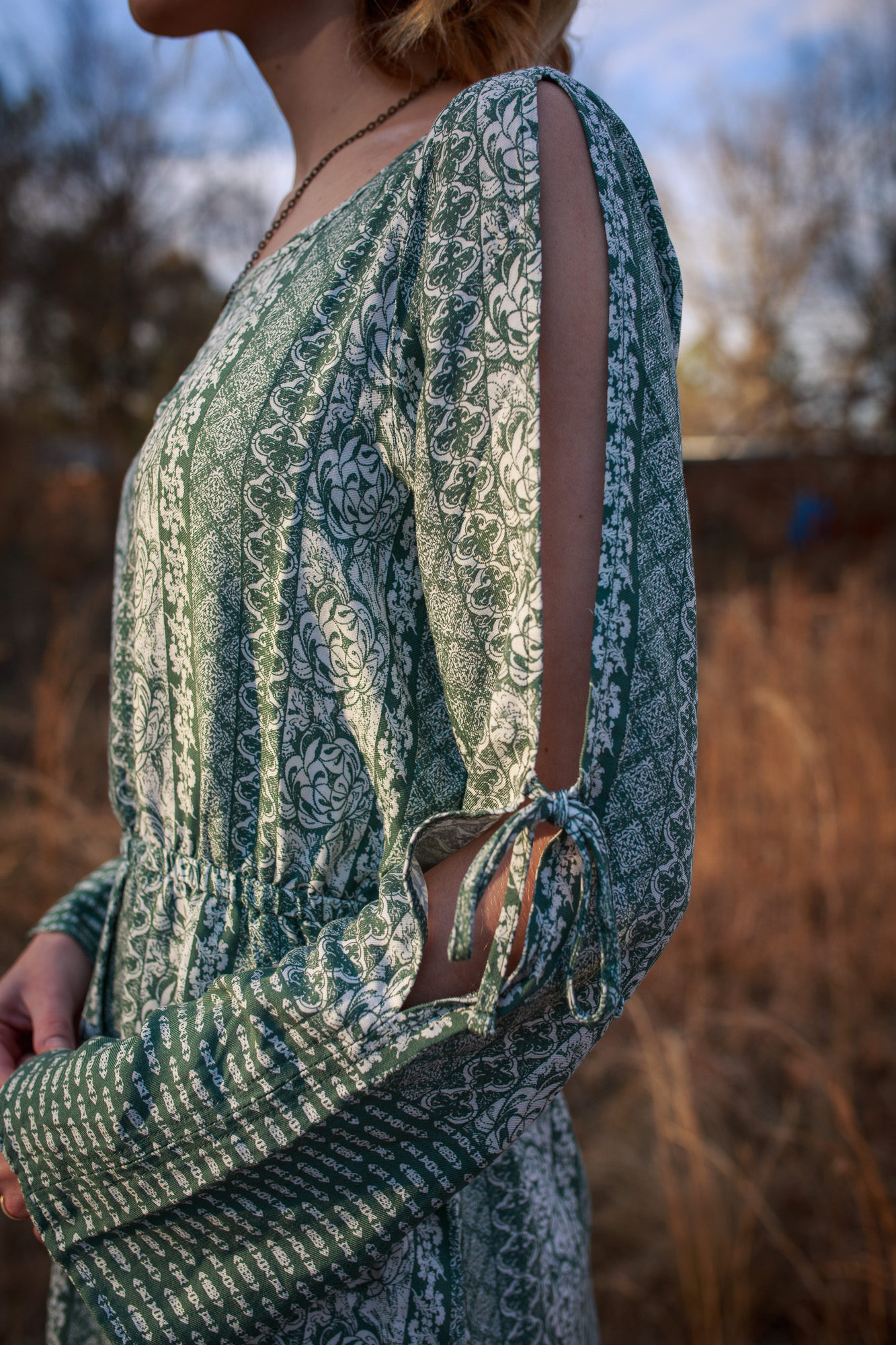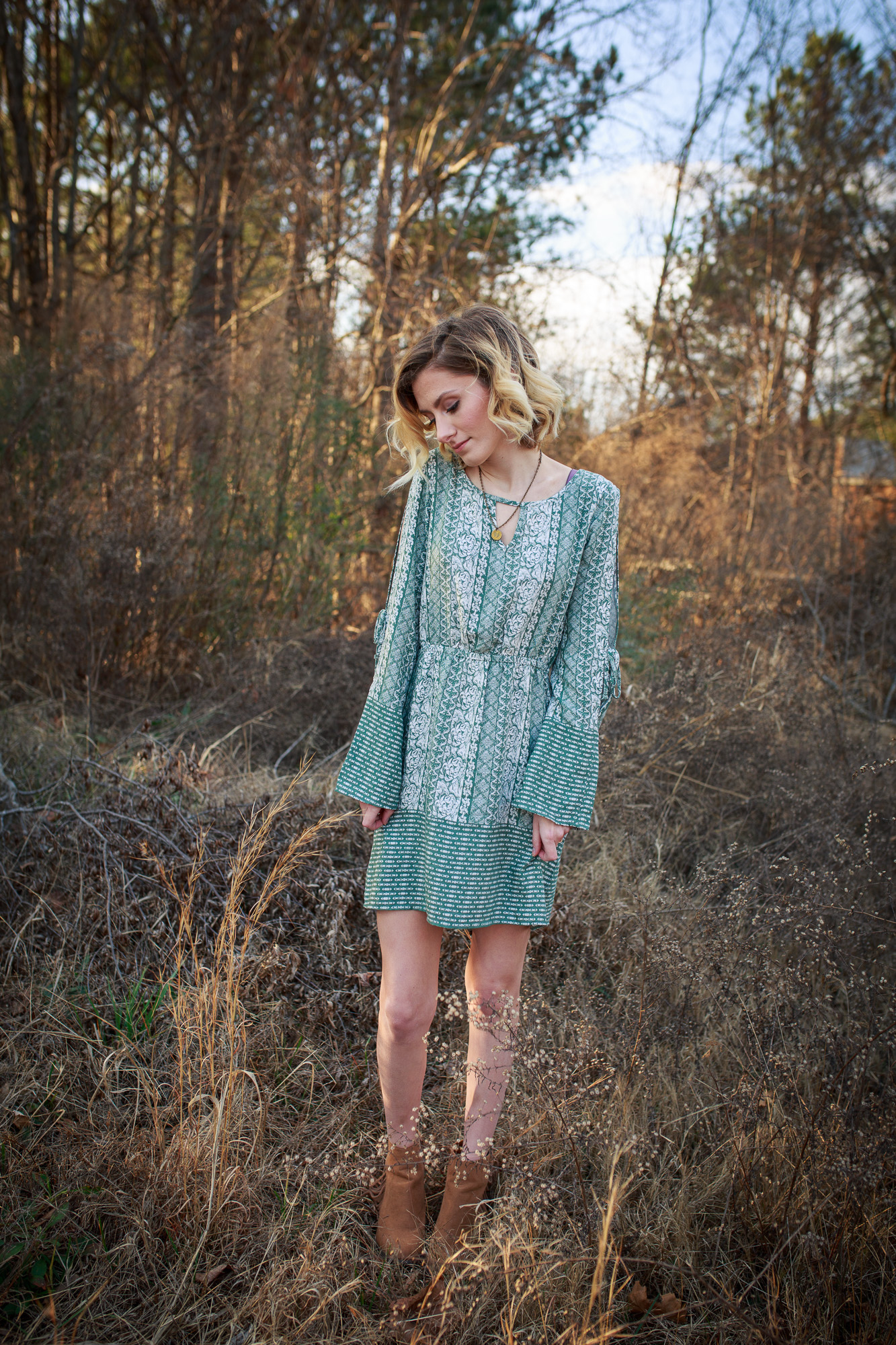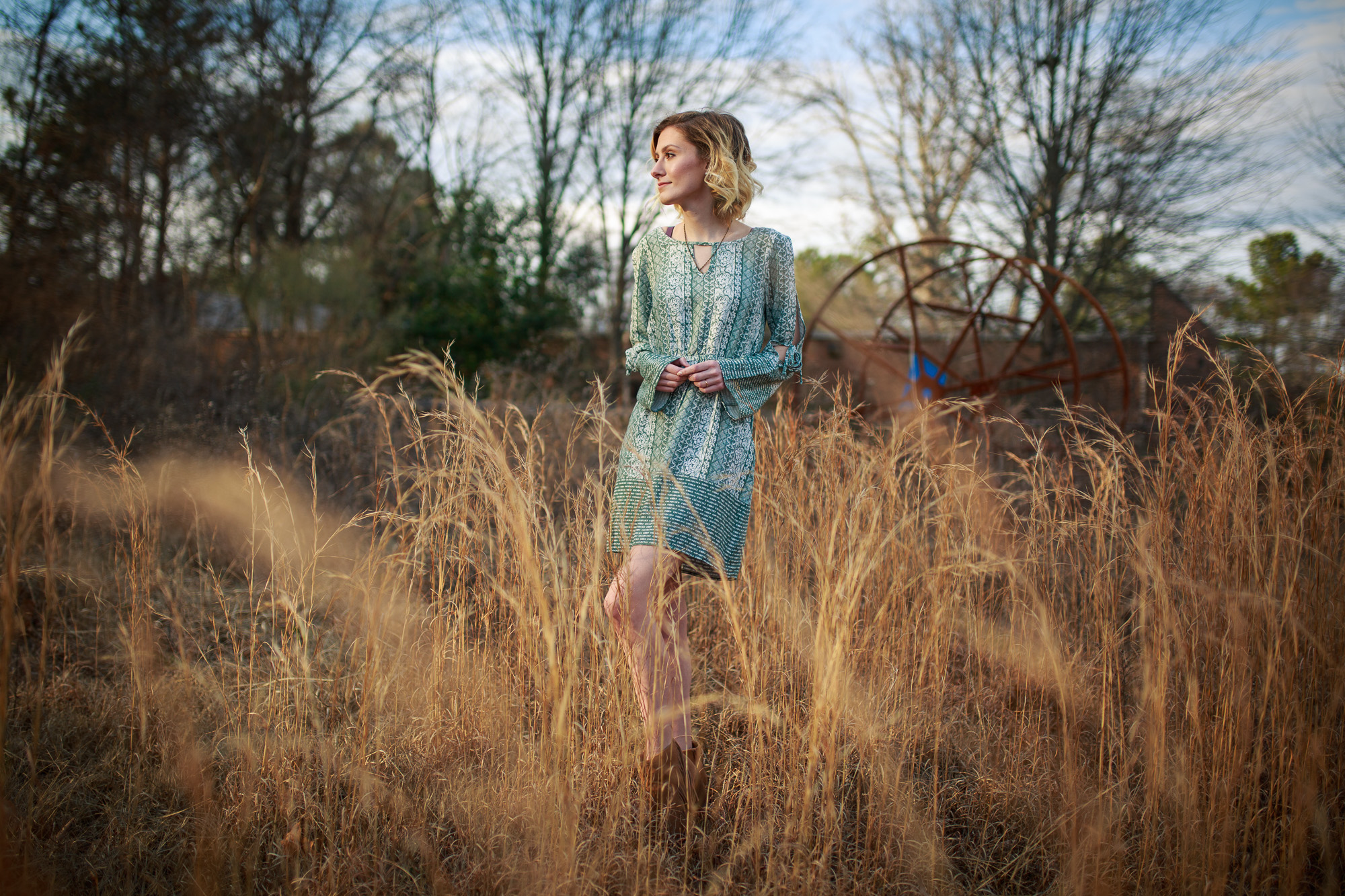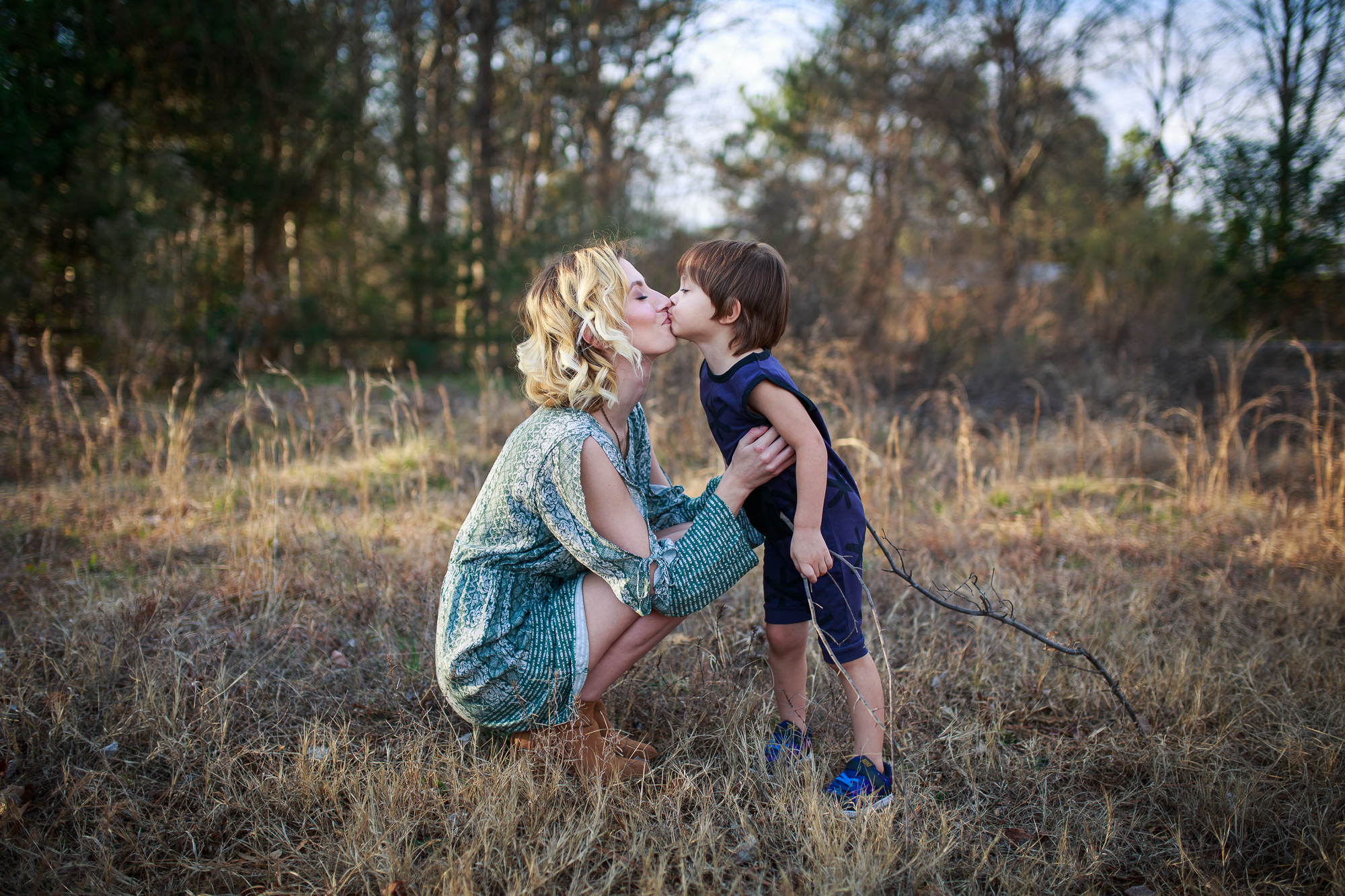 It feels like North Carolina has skipped most of winter and it suddenly became spring!  I am loving this warm weather, not too hot and not too cold.  There are also very few insects out which is very nice!
I found this adorable dress at Ross for, no joke, I think only about $10-ish!  I know, I was surprised too.  The pattern is so fun and interesting like a mixture of floral-esque patterns and tribal patterns.  The color is amazing too, I love a good subtle olivey green.  With such a bold pattern I kept the rest of the outfit pretty simple with my favorite boots and a small necklace.
Little man was rocking his favorite shoes too, (he swears that they are Sonic the Hedgehog shoes and that they make him run fast), and a cute romper that I just got in stock for my children's boutique, Riley & Emerson.  It's not open yet (sad face) and I intended to have it opened at the end of February/early March but not all of our inventory is in yet and there's a lot more I want to get for the store so the opening is probably going to be put off for a couple of months but it will be worth it!

Dress/ Ross similar (I could not find anything "similar enough" so here are some equally beautiful and interesting patterned dresses! Dress1 Dress2 Dress3 Dress4 // Boots/ Forever21 similar here // Kid's Romper/ Riley & Emerson // Shoes/ Nike similar here