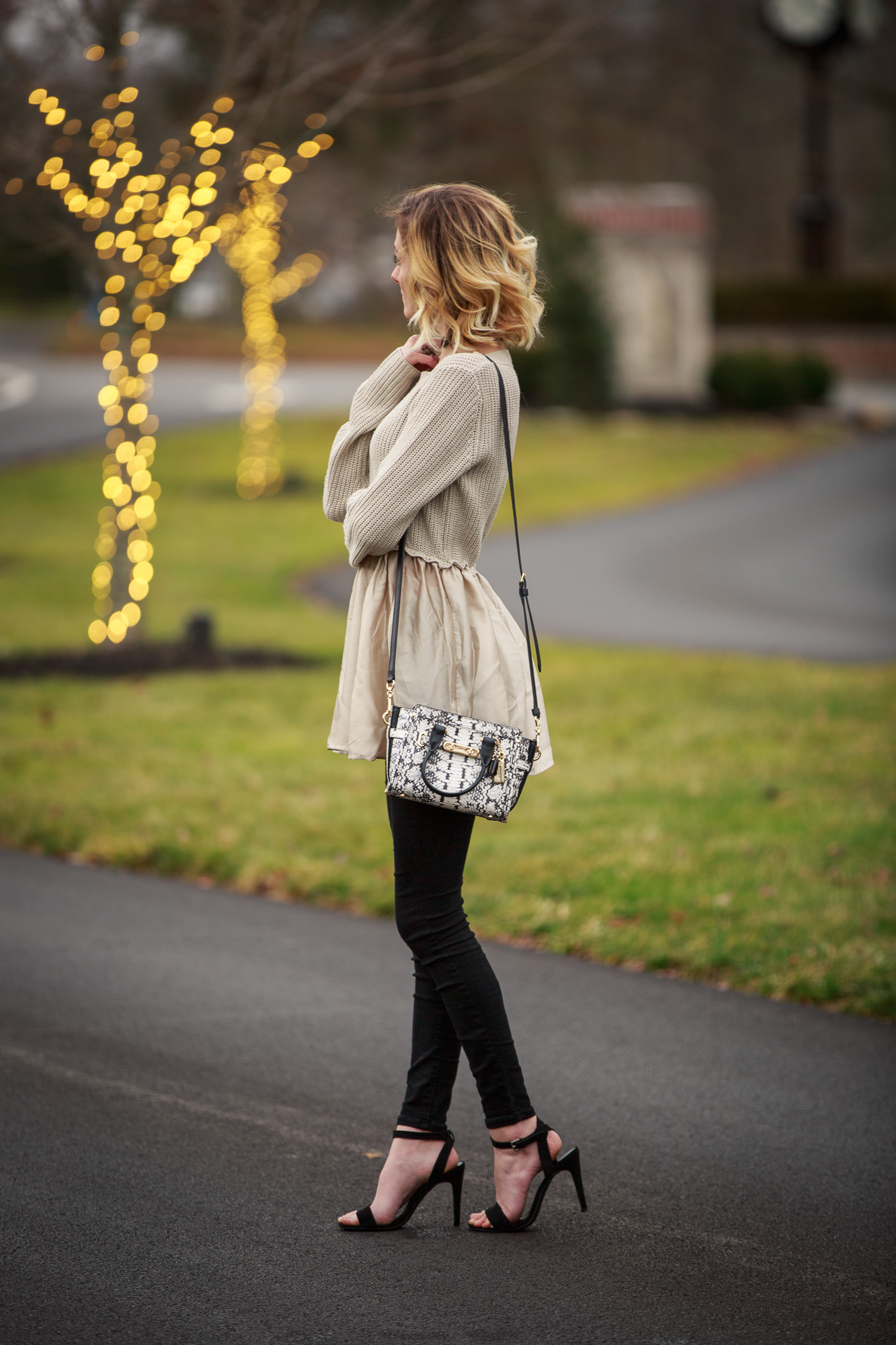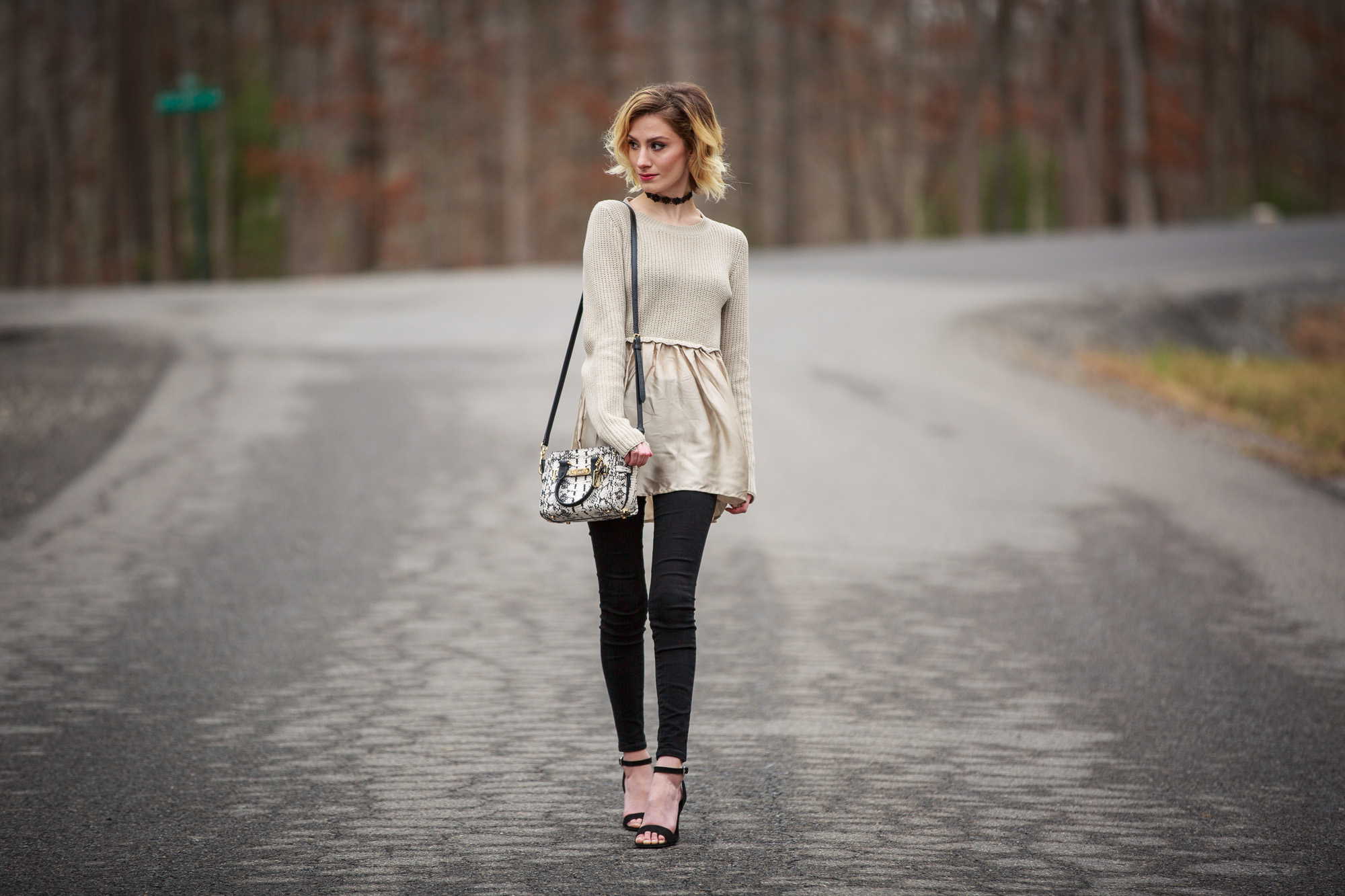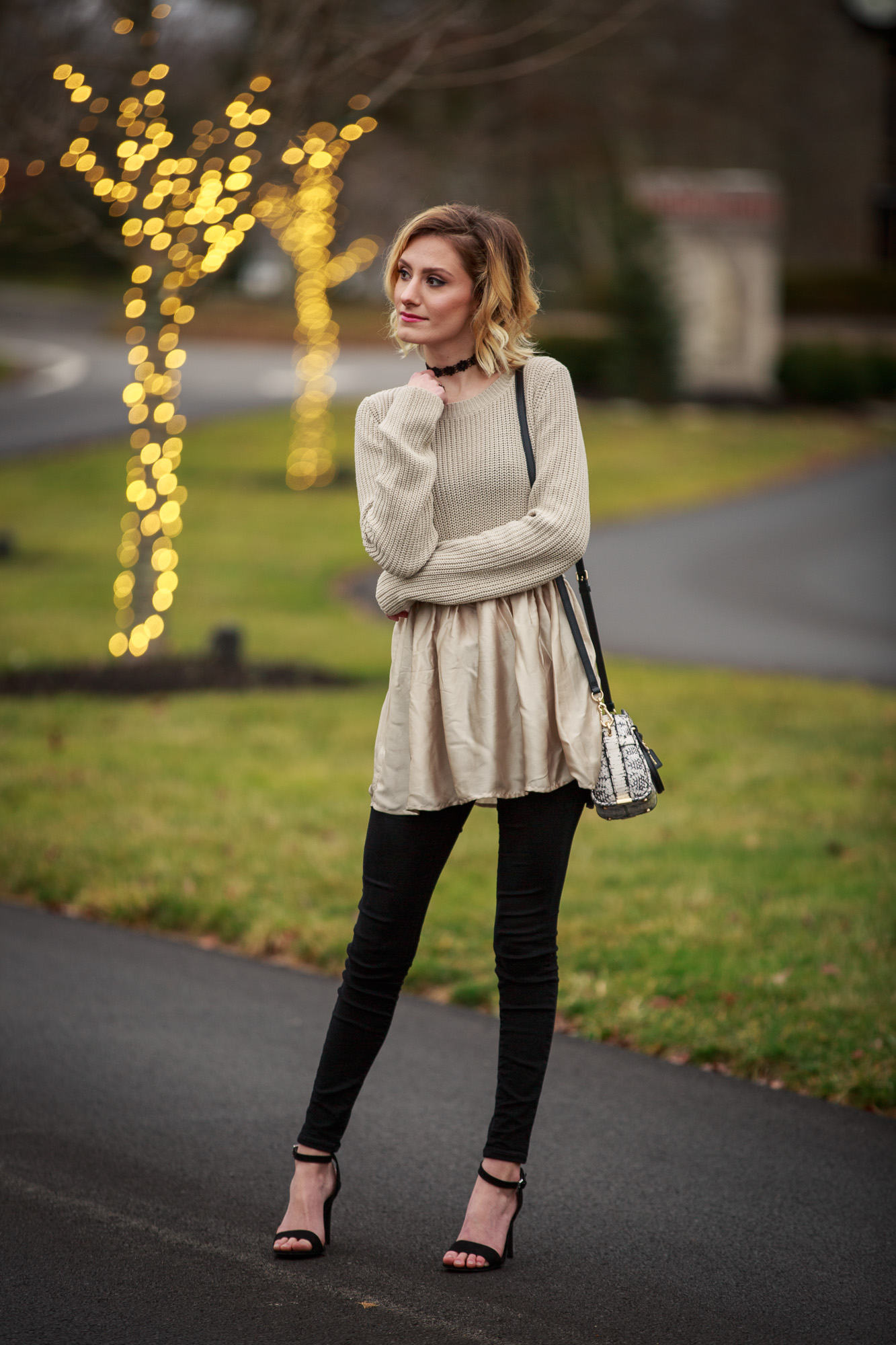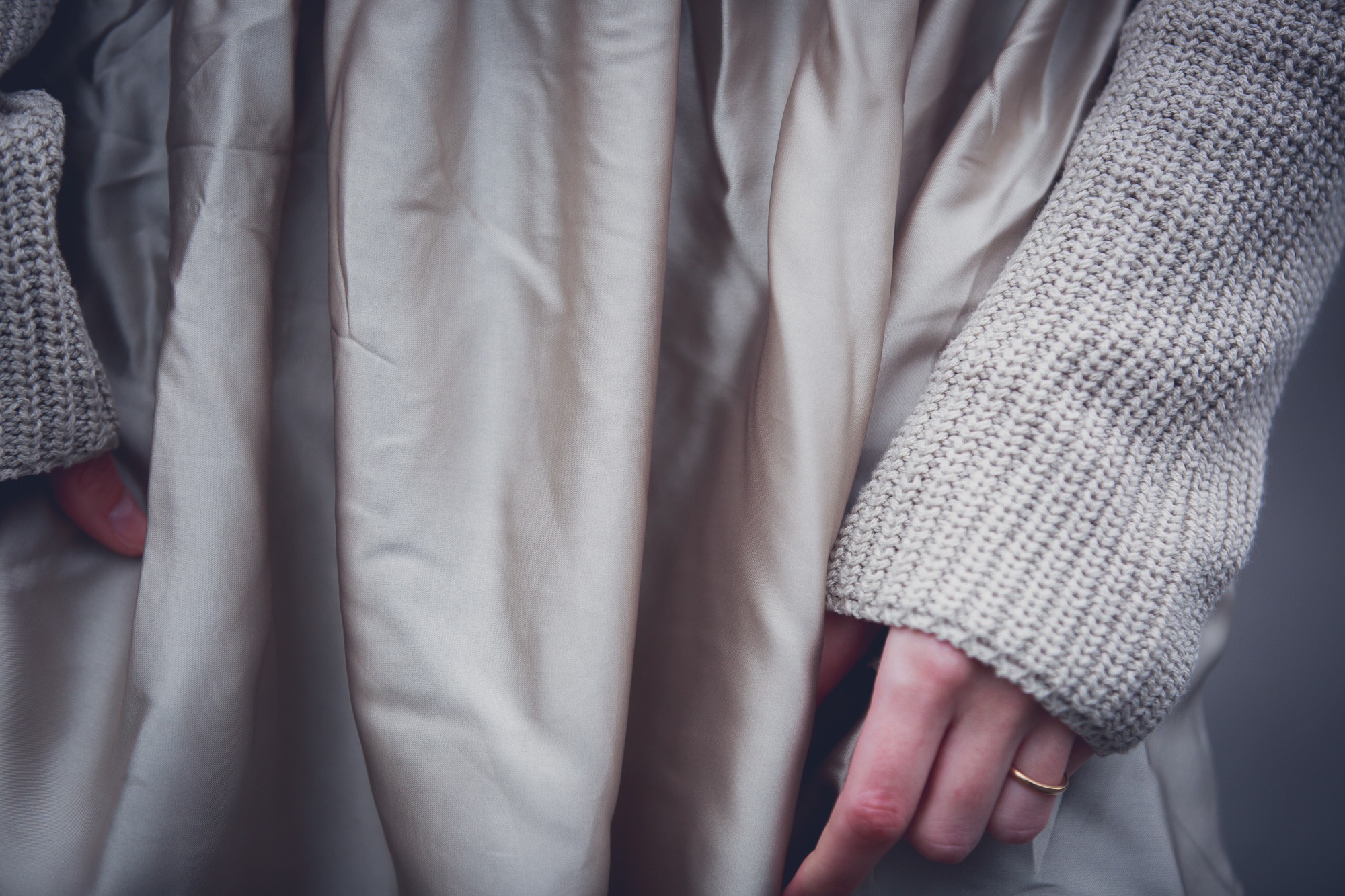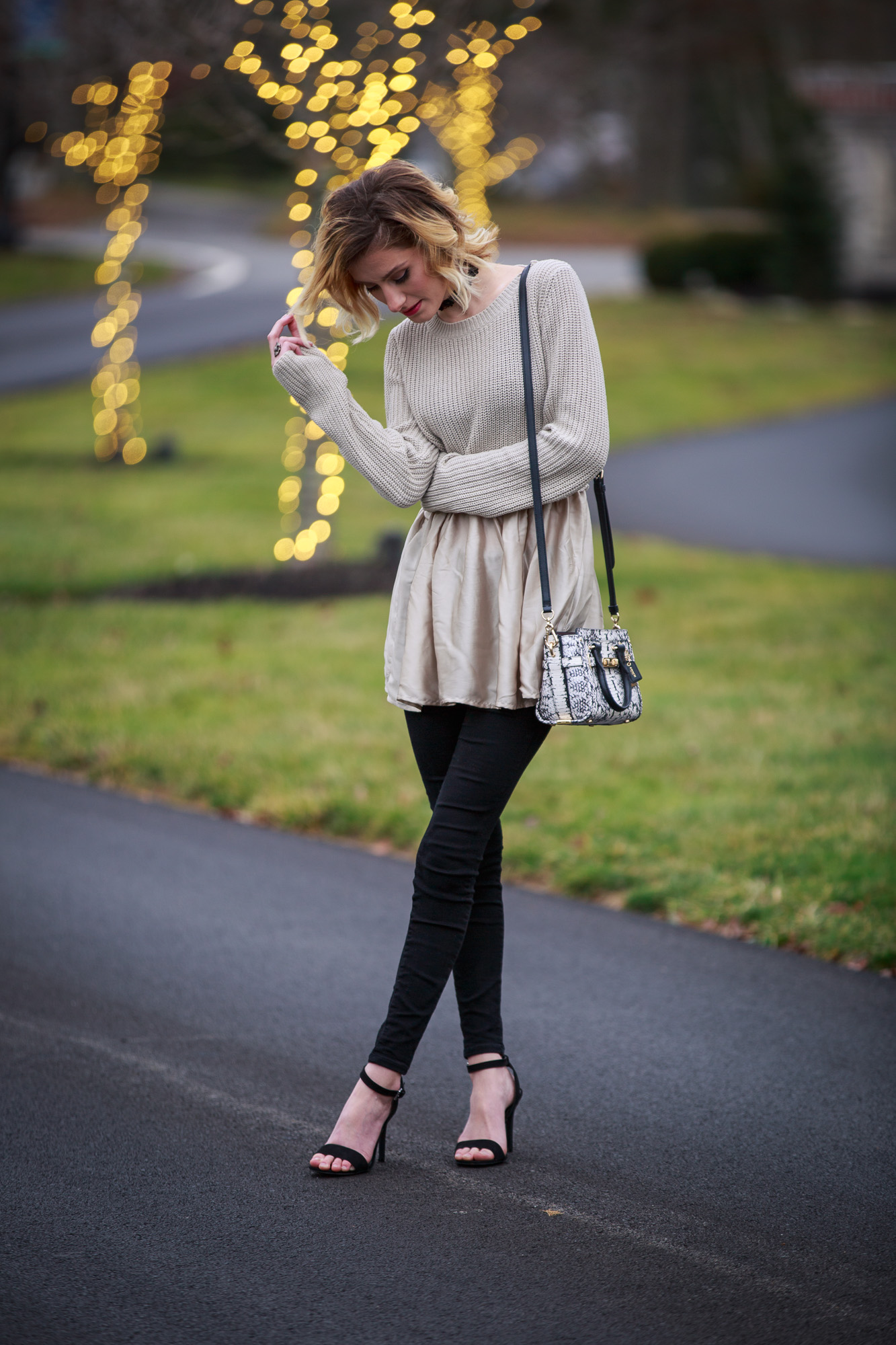 This is an outfit from a few months ago and obviously I have been mia on my blog and social media for about a month now.  I was so sick (still am but slowly getting a little better) I'm hoping how I feel will continue improving and I will be able to blog consistently again very very soon!
I found this sweater on sale at Target and I love the mixed textures of it.  It is also very comfortable I might add.  I could not find a similar top to link for you all to check out but I found a cute combination that will give a similar mixed texture like this top, that I actually really love and plan on trying.  Layering a light sweater over a silk dress would be so adorable and perfect for transition seasons like spring and autumn.
These jeans are just a simple black pair of the rockstar skinny jeans from Old Navy and I love them!  Old Navy is the only place I have found that has skinny jeans that actually fit my calves tightly.  These heels are the perfect addition to any outfit casual or dressy.  The cost me only about $32.00 on ASOS (and I got a student discount so if you're a student check the ASOS website out).  I also found an identical pair here. My chocker is from Forever 21 which I think is one of the best places to find checkers.  Most of them are cute and they're inexpensive so its a good option if you just want to try the choker trend out and different styles.
Sweater/ Target similar combine these pieces for a similar look, silk dress under light sweater // Jeans/ Old Navy // Heels/ ASOS similar here // Choker/ Forever21 similar here