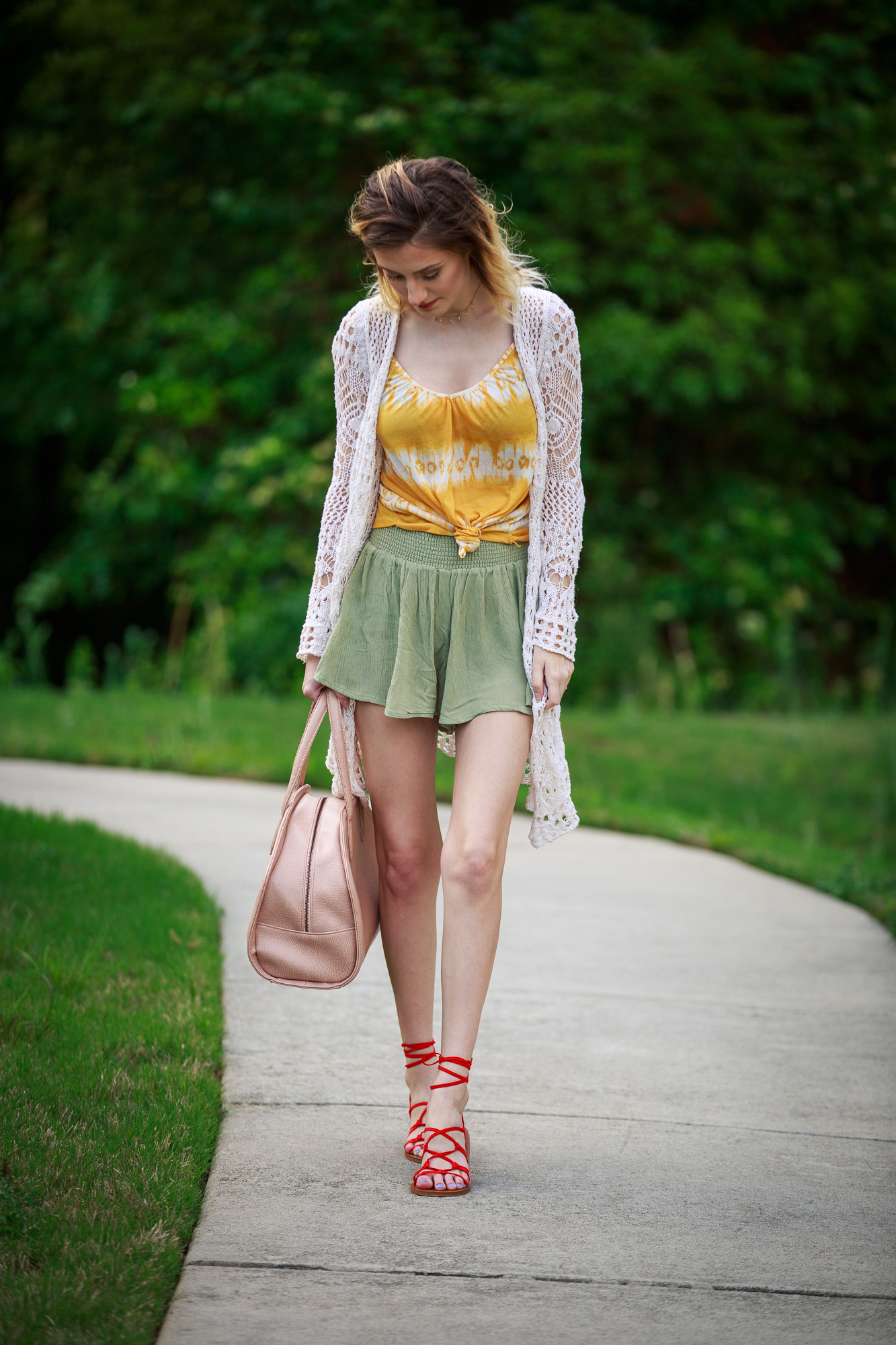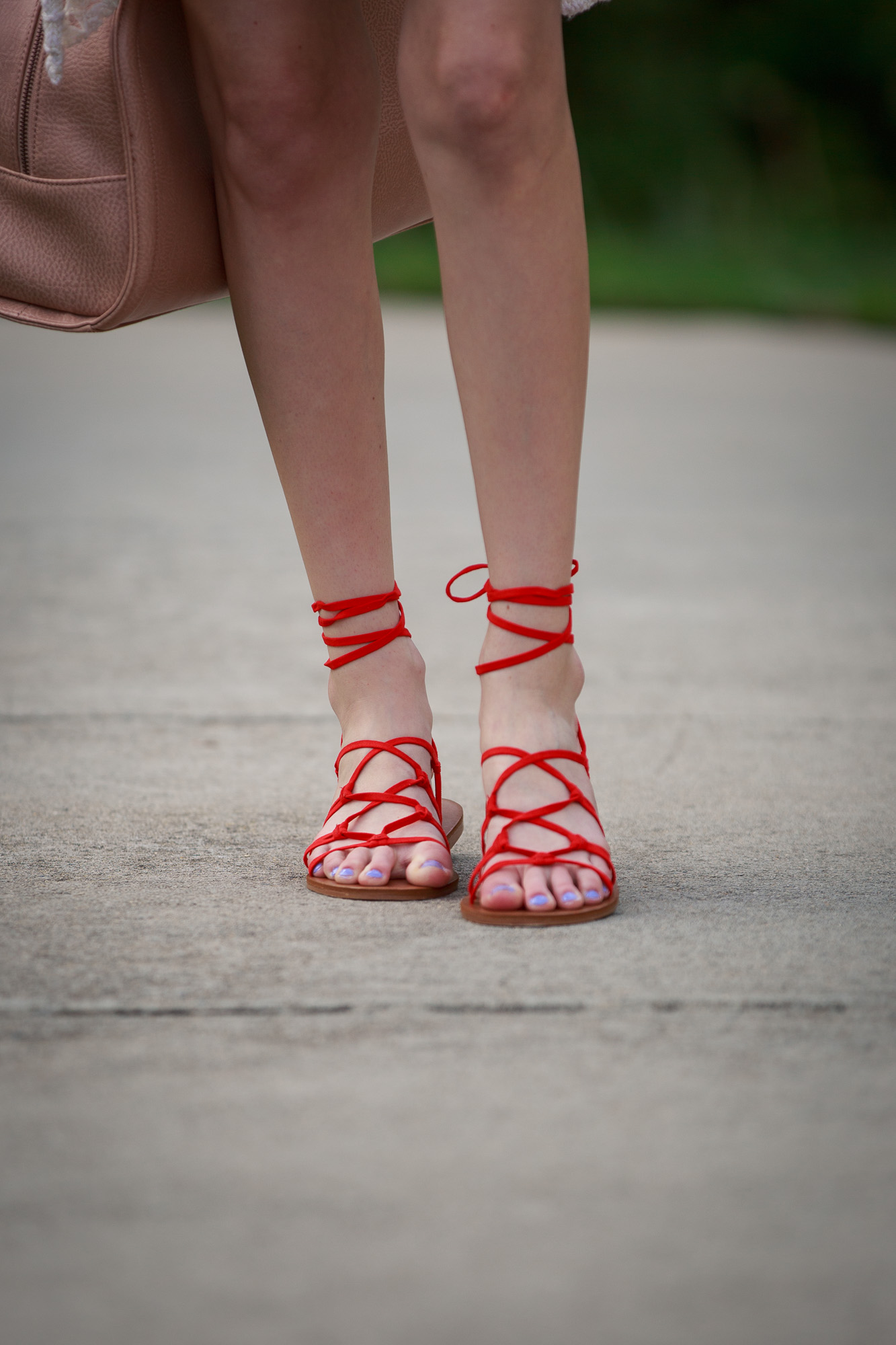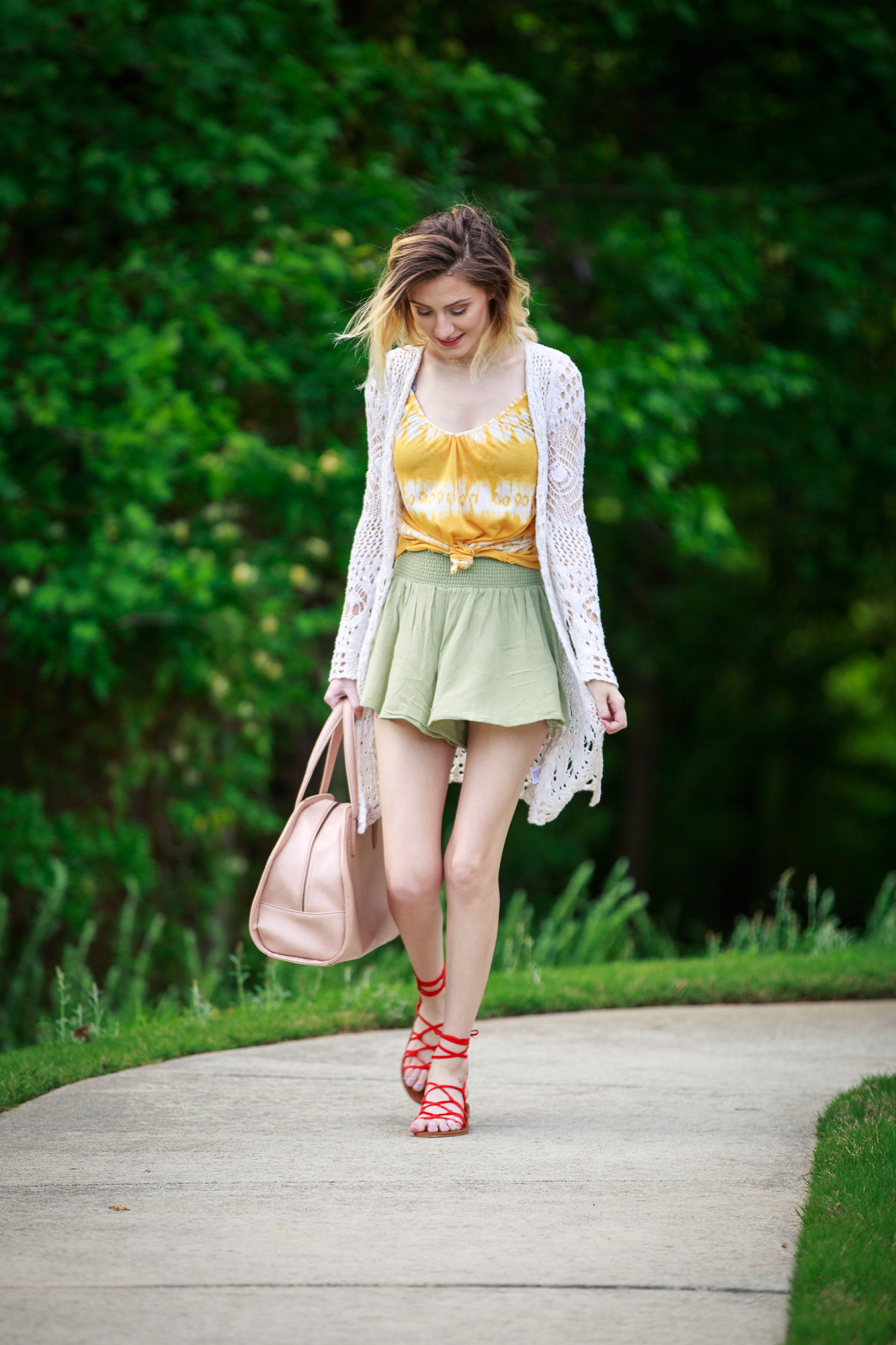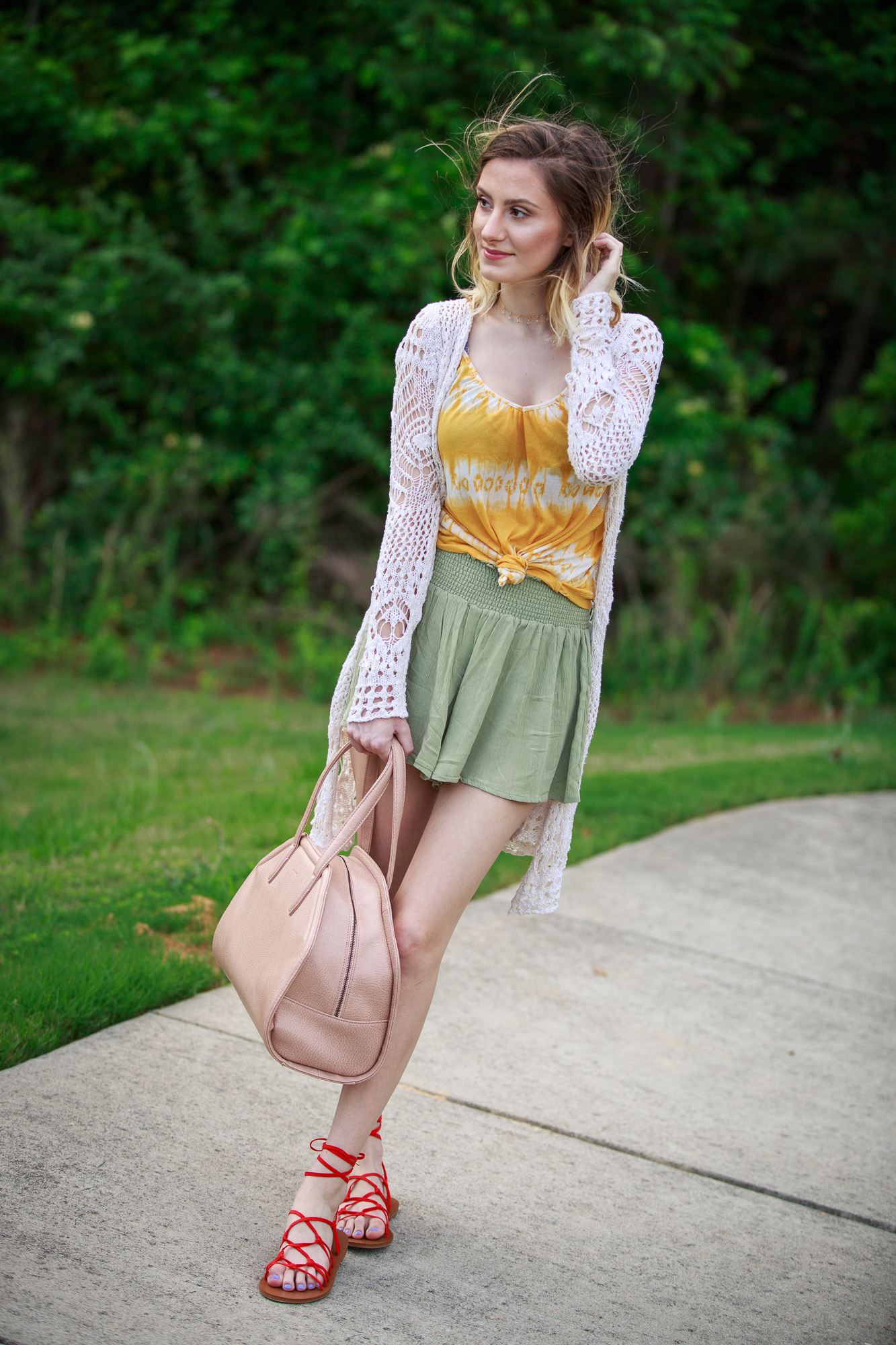 It's feels so great to be back to blogging again and I am happy to start back with this adorable outfit! These olive colored shorts only costed (is costed a word? Now that I think about it, I don't think that it is)… They only cost me about $10 and they are so comfortable and really cute! Quick warning, be careful on windy days because the material of these shorts are not afraid to show your bits to the world when a breeze blows by.
I found this top a while ago at H&M and I have to say, it's not the most flattering top but I tried to give it a little more shape and tied it in the front, (while I still have some remnants of a waistline).
I also just purchased these shoes and I am obsessed! They are probably my favorite sandals at the moment, and they're on sale for about $15!  This dainty little choker is also a new favorite!
My enormous bag is from Matt and Nat and it holds literally anything and everything I mean seriously, just look how YUGE it is!