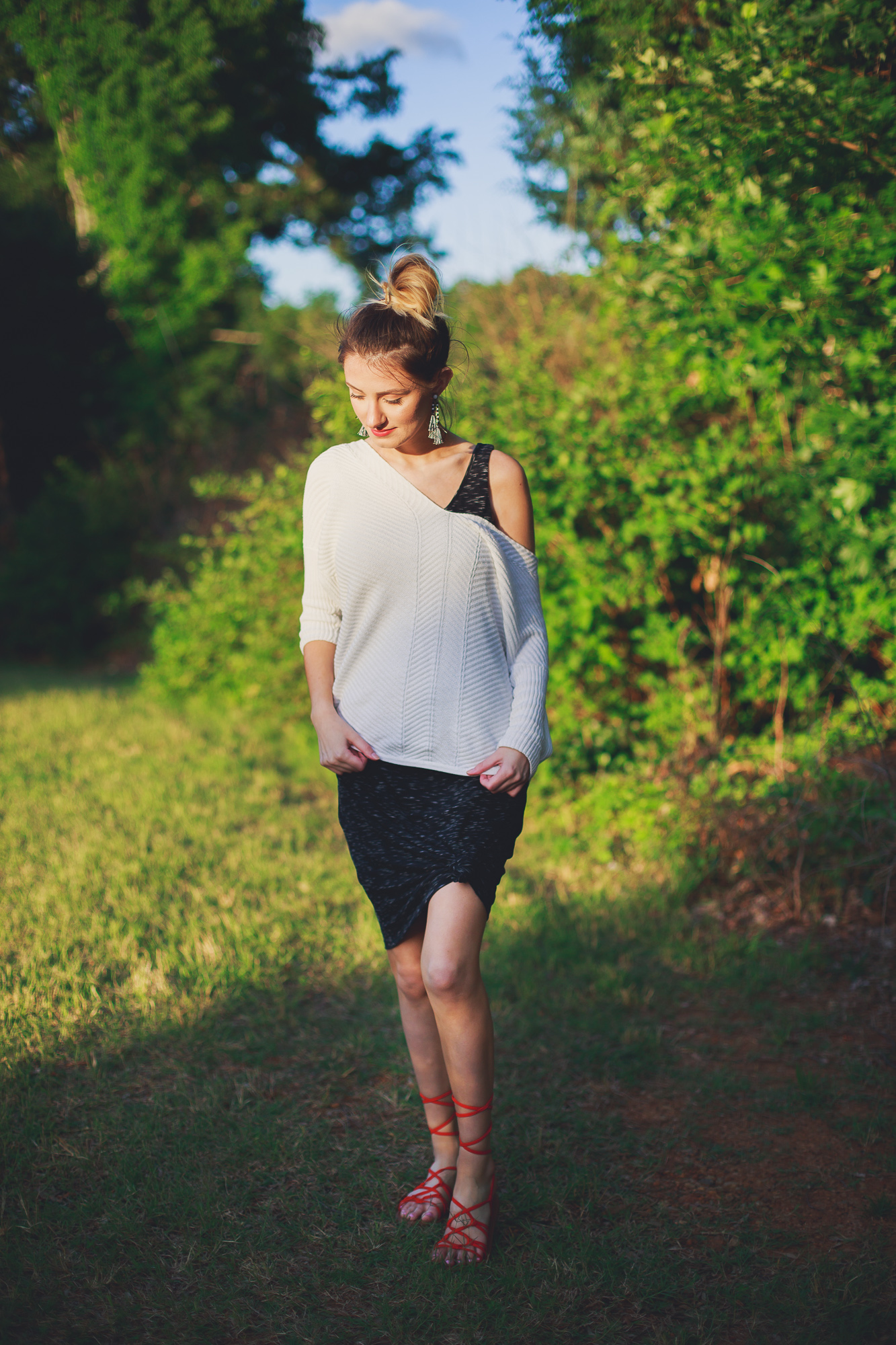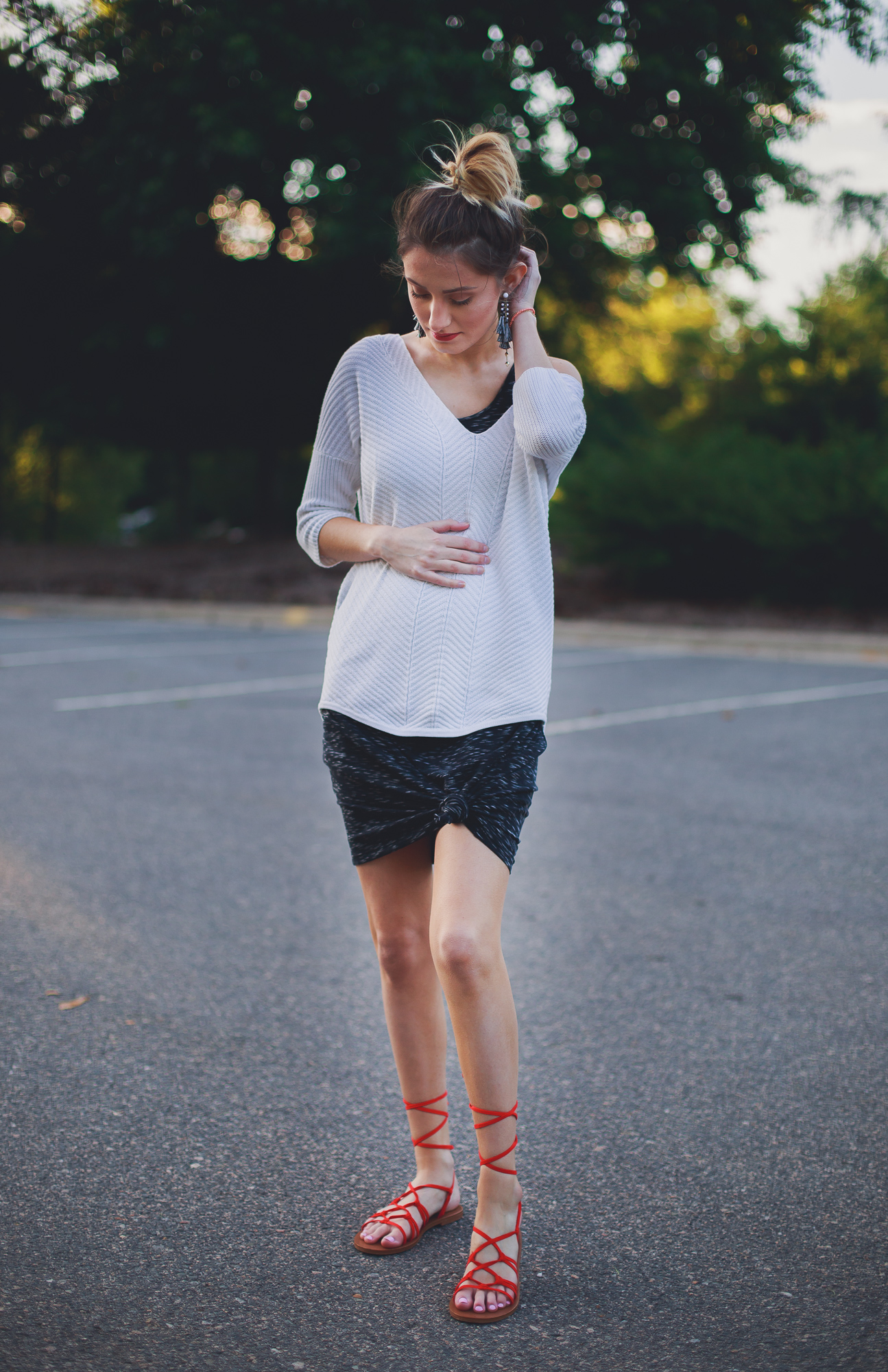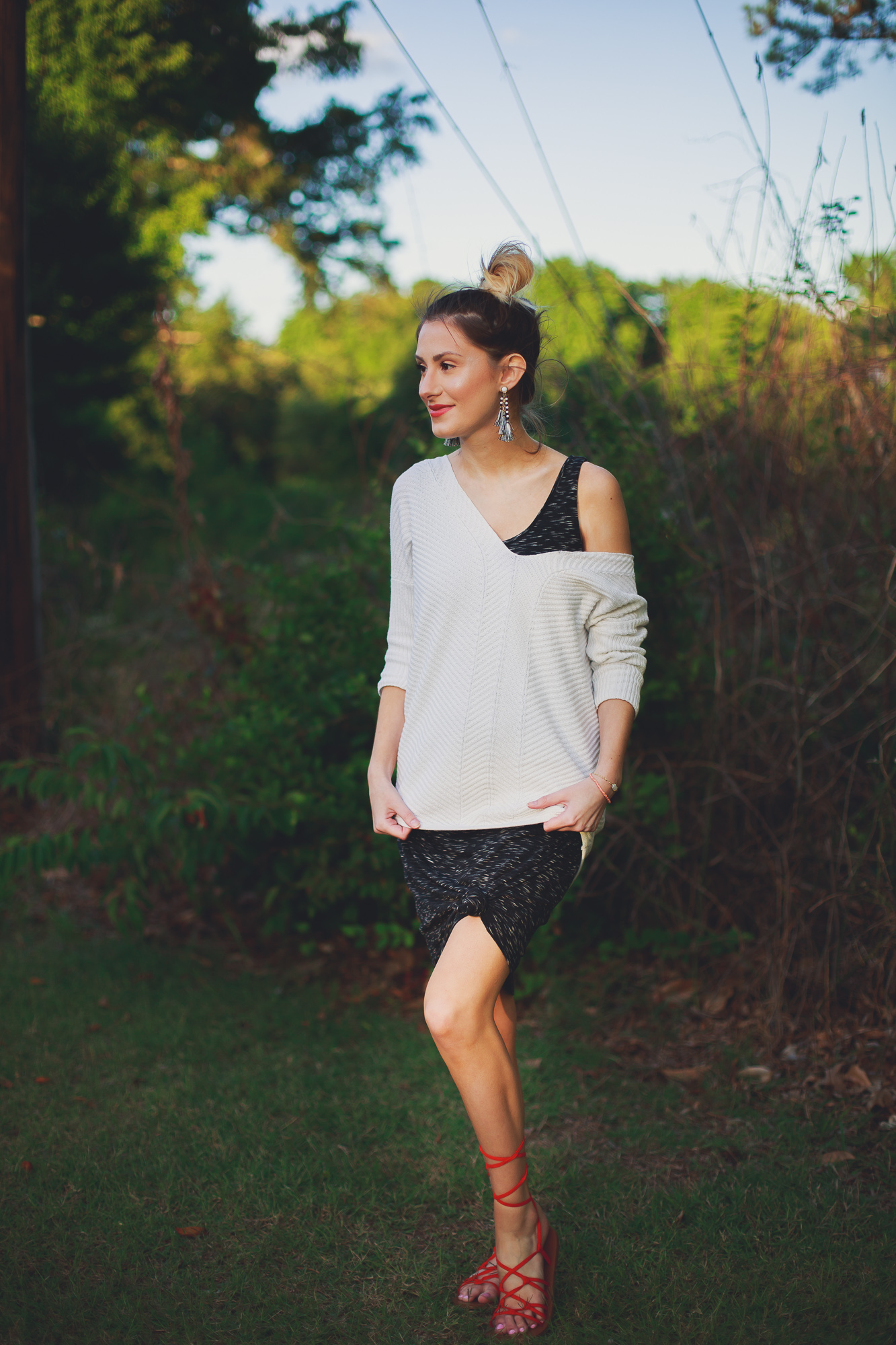 I would normally never wear my hair like this for a blog shoot but I had been busy all day filming and editing videos for my Youtube channel and didn't feel like doing my hair.  Also, being 5 months pregnant makes me not want to use any more energy that I have to.  I wore this cute maternity dress from Target that I think I bought before I was even pregnant!  The husband and I had been talking about wanting another baby and after we decided we were going to I became obsessed with all things baby and pregnancy and found maternity clothes on sale at Target.  #thinkingahead Now if only I was that motivated and thought ahead when it comes to all aspects of my life!  Maternity clothes are still too big on me at the moment and this dress in particular was really loose in the leg and hip areas so it looked pretty shapeless and baggy on me.  I tied it in a cute little knot to tight it on my legs a bit and I think it turned out really cute.  I was freezing all day so I threw on a simple white sweater from Express.  Since my whole outfit was really neutral, I added my favorite sandals for a fun pop of color.
This outfit is super comfortable but still cute for all anyone who wants to look decent but still feel comfortable.  I'm all about comfort lately.  It seems that pregnancy is hitting me harder this time around and I'm already experiencing the aches, pains, and discomforts that I didn't experience with Brayden until the 3rd trimester.
Speaking of Brayden.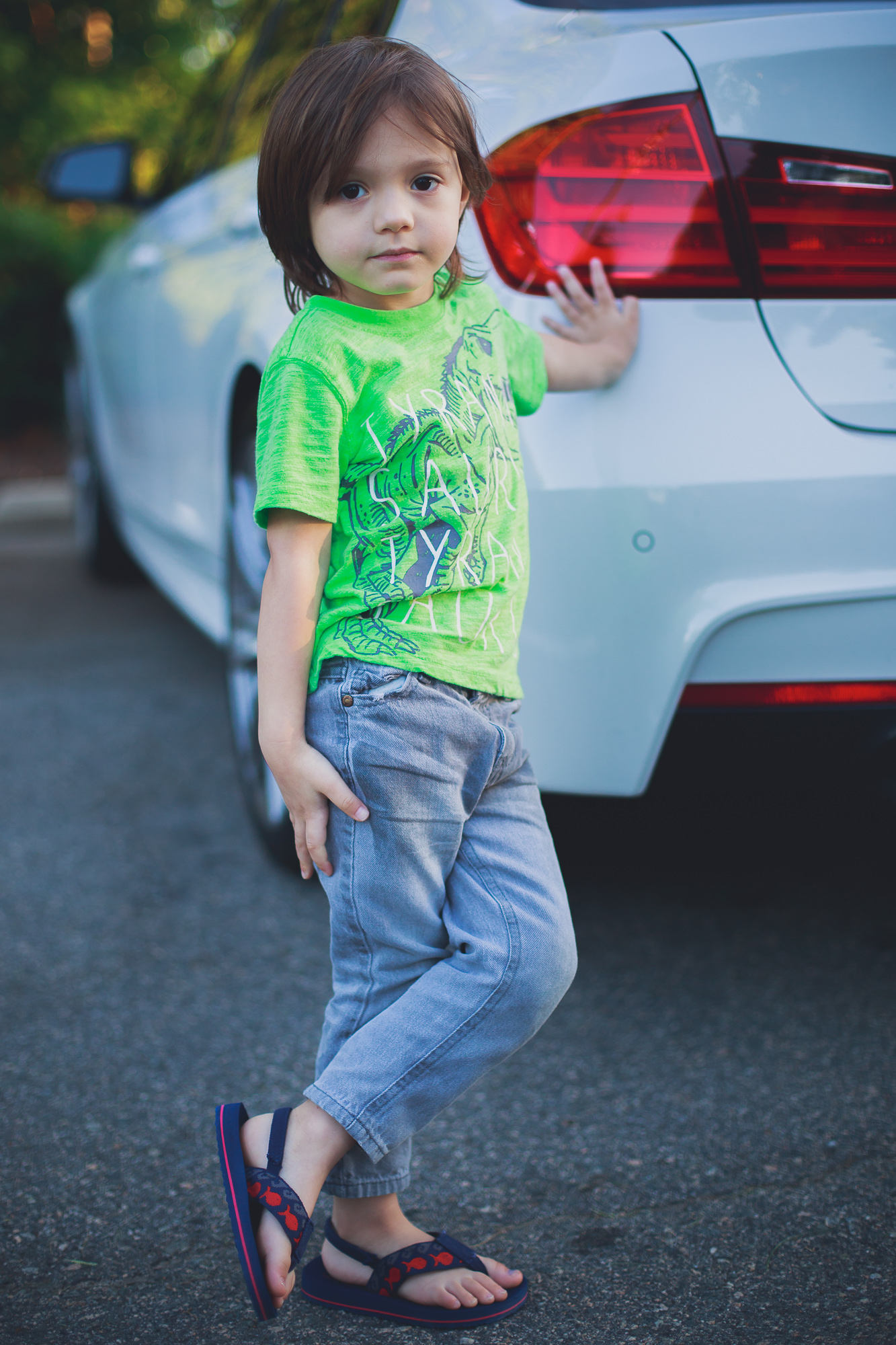 Little man was serving up some sass during our outfit shoot.  We heard him ask Joel to take a picture of him and when we turned around he was posed like this!