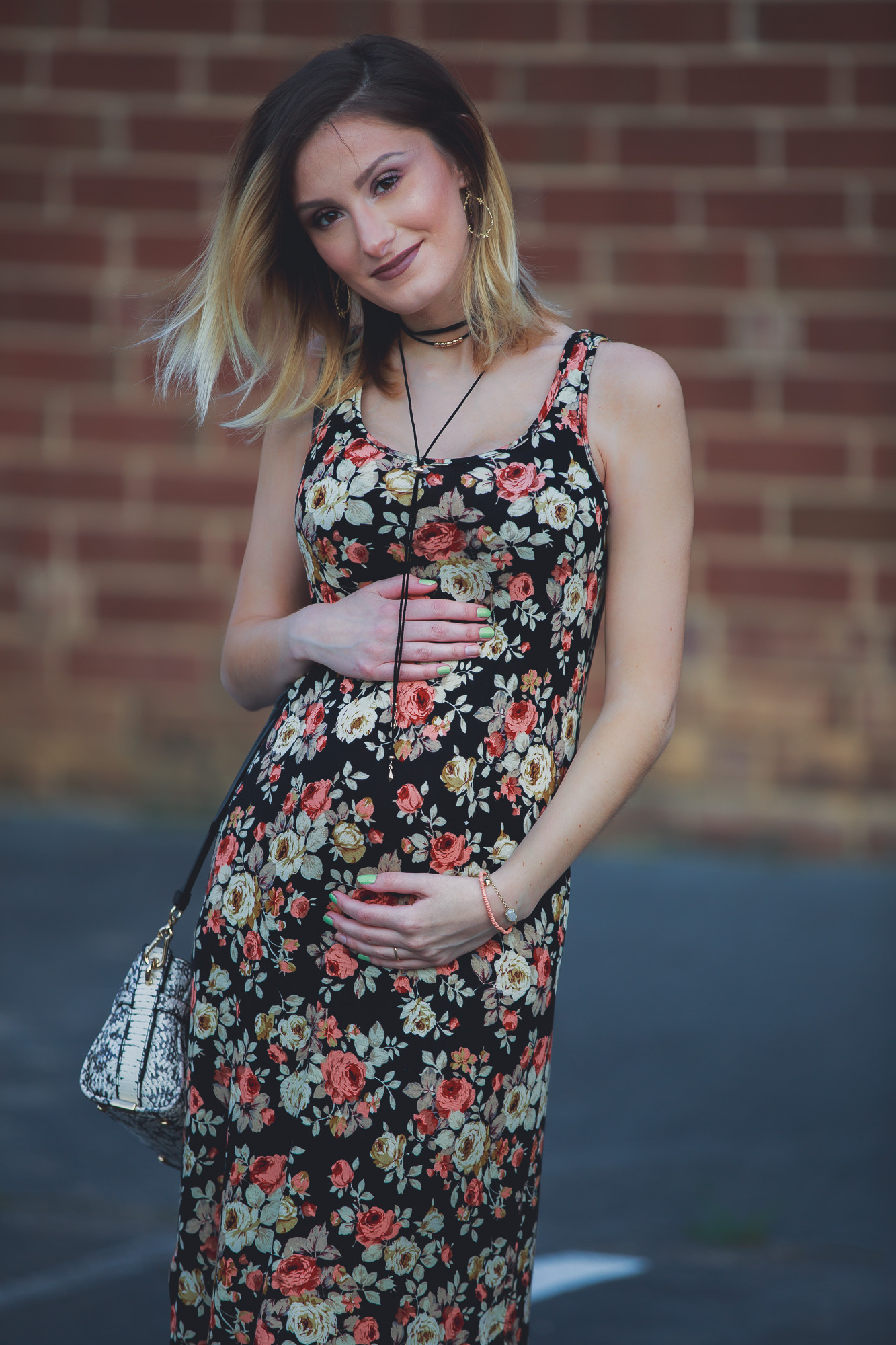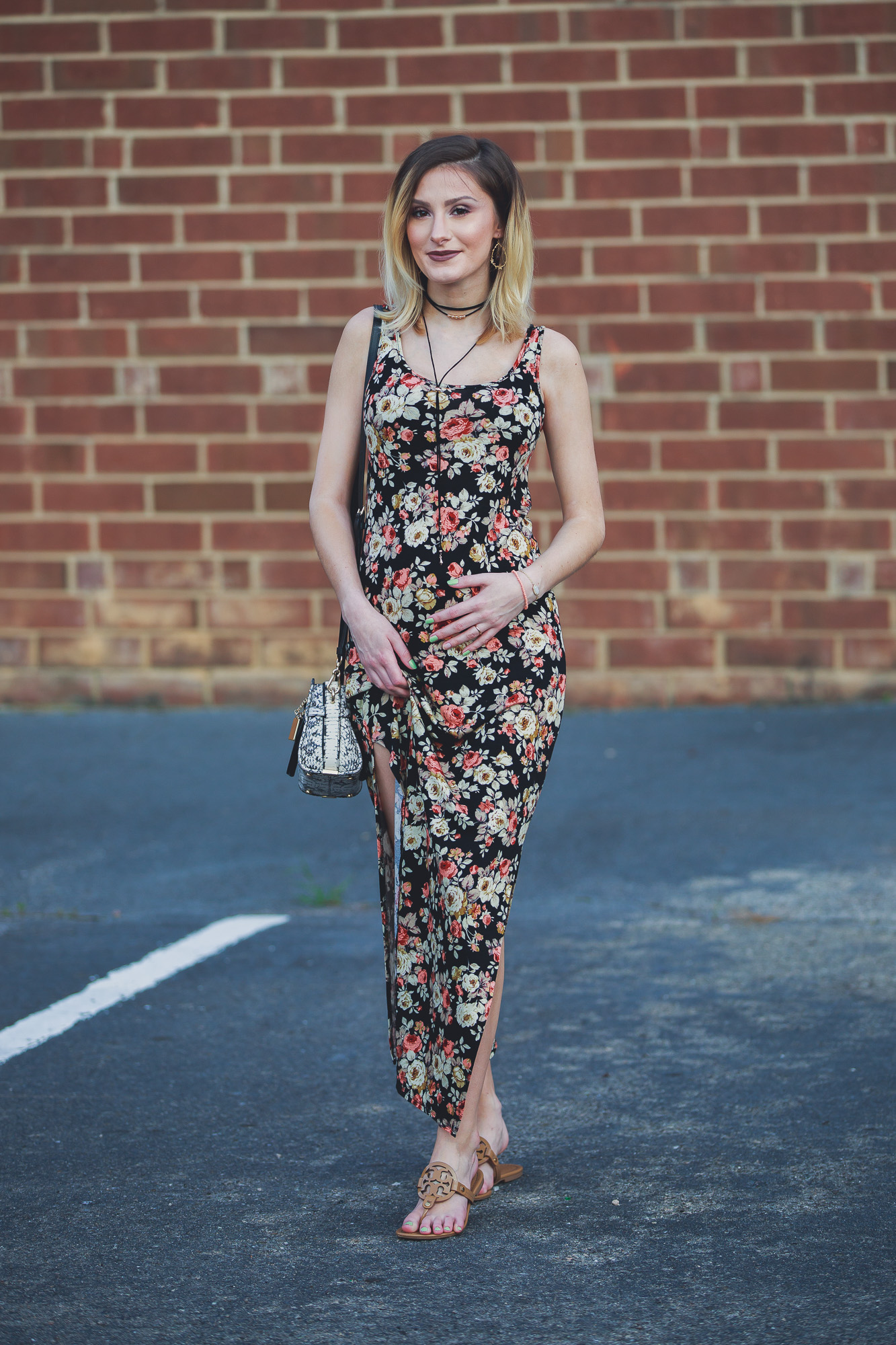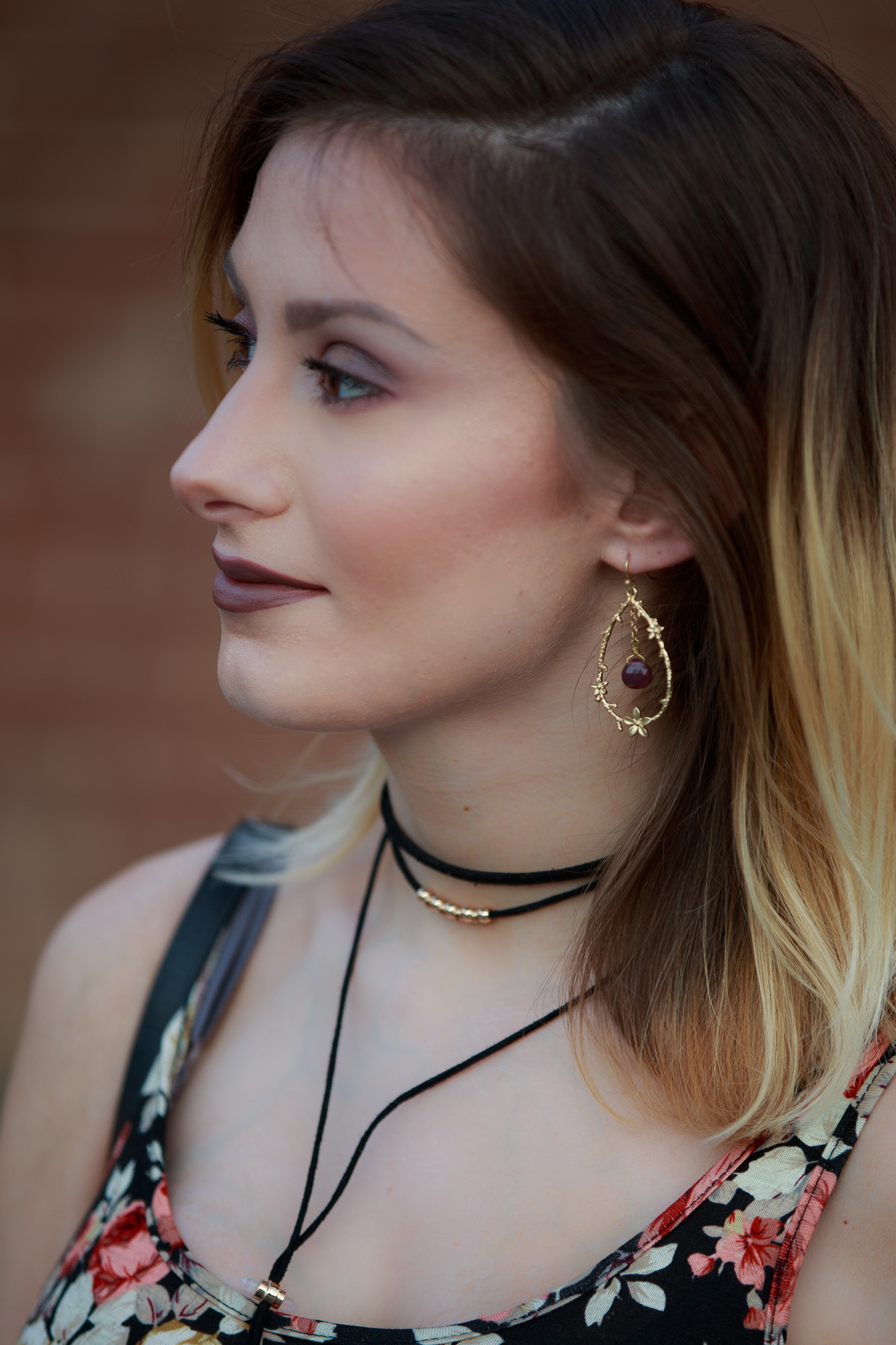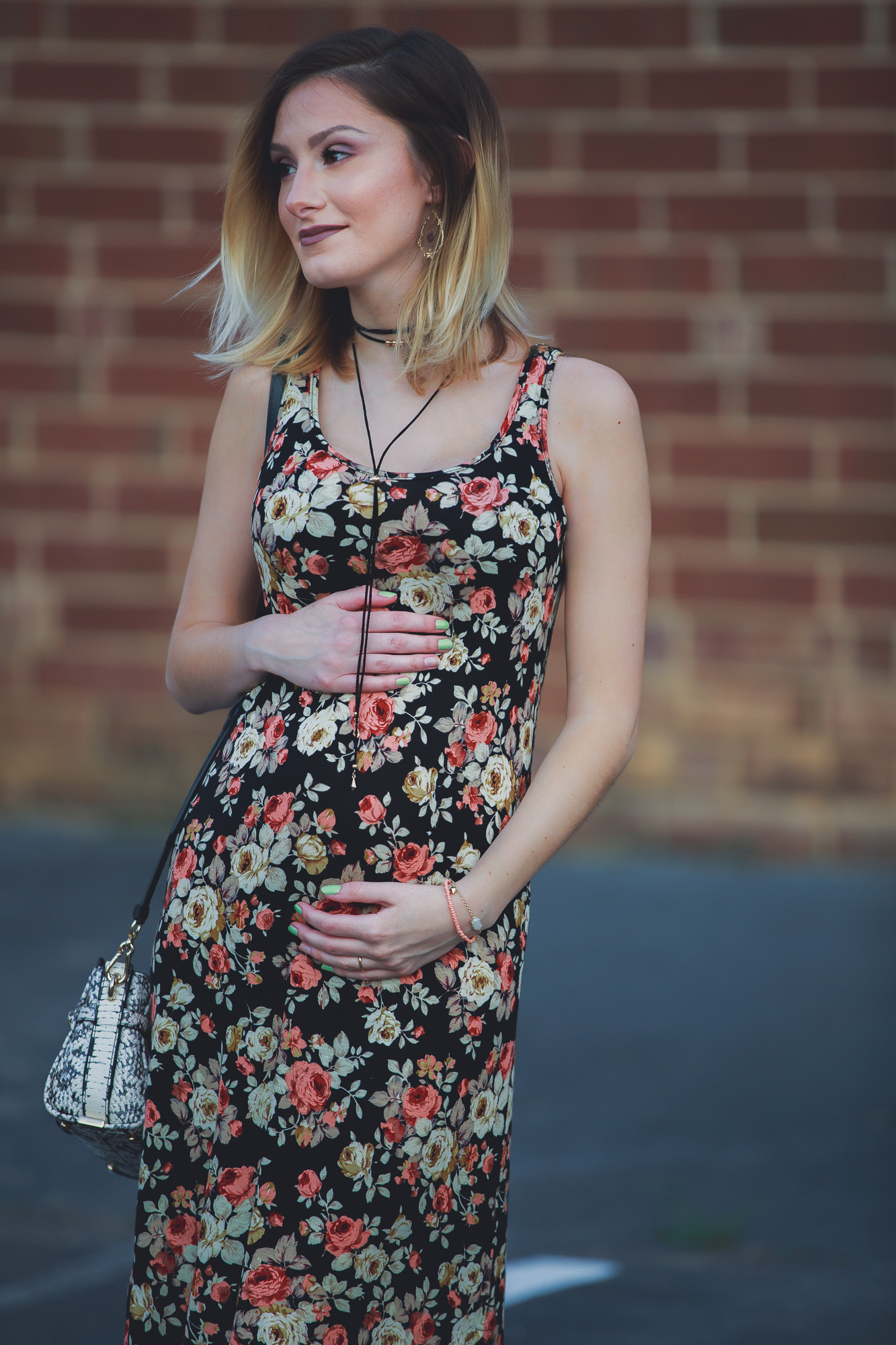 Hey everyone, welcome back!
I haven't posted anything for a few days because I'm just sooo tired.  This pregnancy is hitting me a little harder than my first and I'm already counting down the days until I can wake up before noon and can stop feeling like a busted can of biscuits.
I have been living in dresses lately because they are just the most comfortable, (and if they're long I don't have to shave or worry about how pale my legs are ;))
I found this dress for only about $11 at Ross and loved it's simple shape and beautiful floral print.  Floral prints on top of black is one of my favorite combos!  This dress also has little side slits that make it a little more interesting and sexy.  I wore it with these beautiful gold floral earrings sent to me from CY Design Studio and I am so obsessed with how elegant they look.  They offer handmade customized jewelry and a fun jewelry of the month subscription!  Their jewelry was also worn on The Vampire Diaries (which teenage me was a massive fan of)!
P.S. Please excuse my blotchy skin, my self tanner is wearing off horribly and is leaving some weird marks and colors behind.  I don't get the St. Tropez hype…