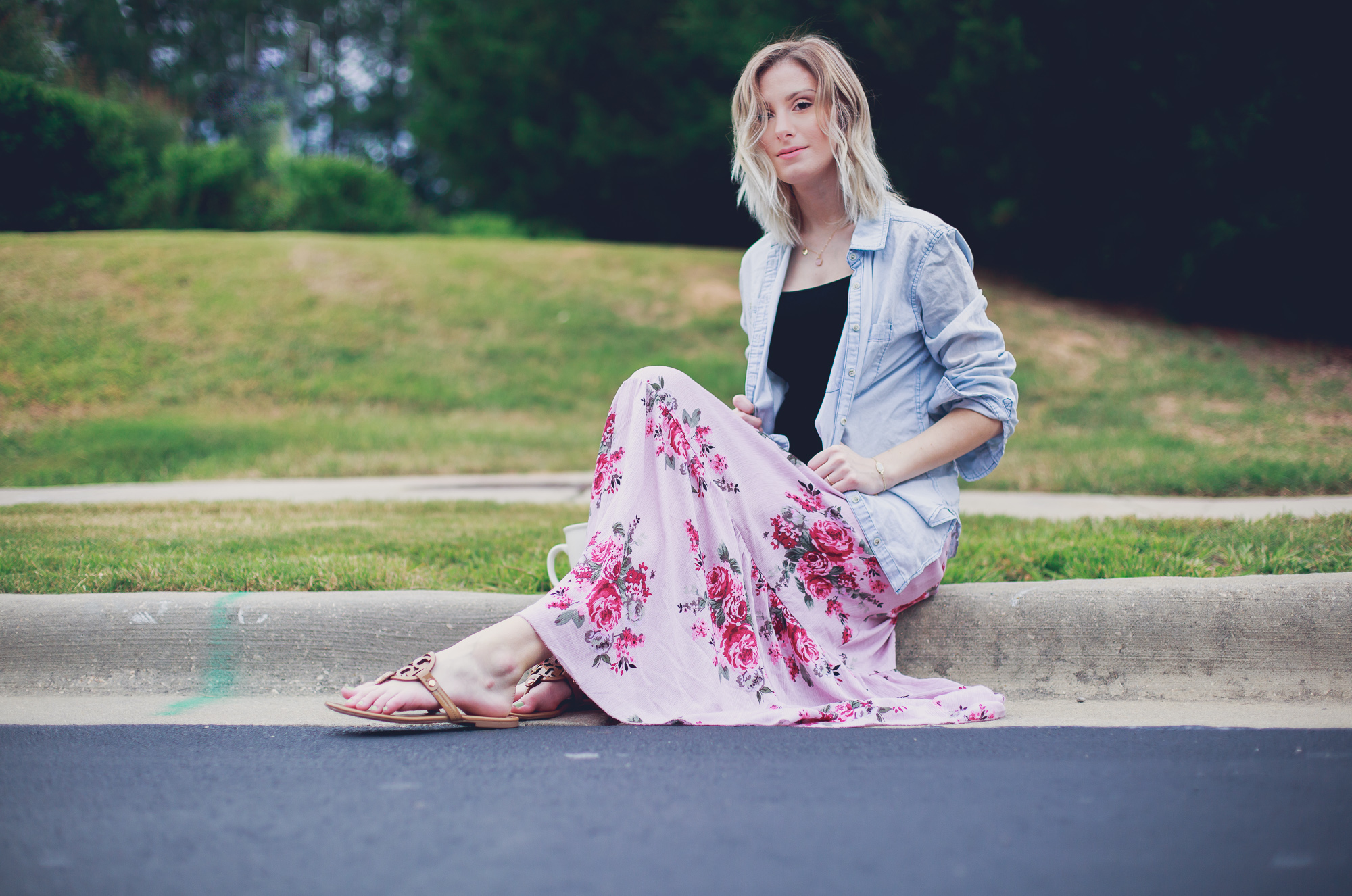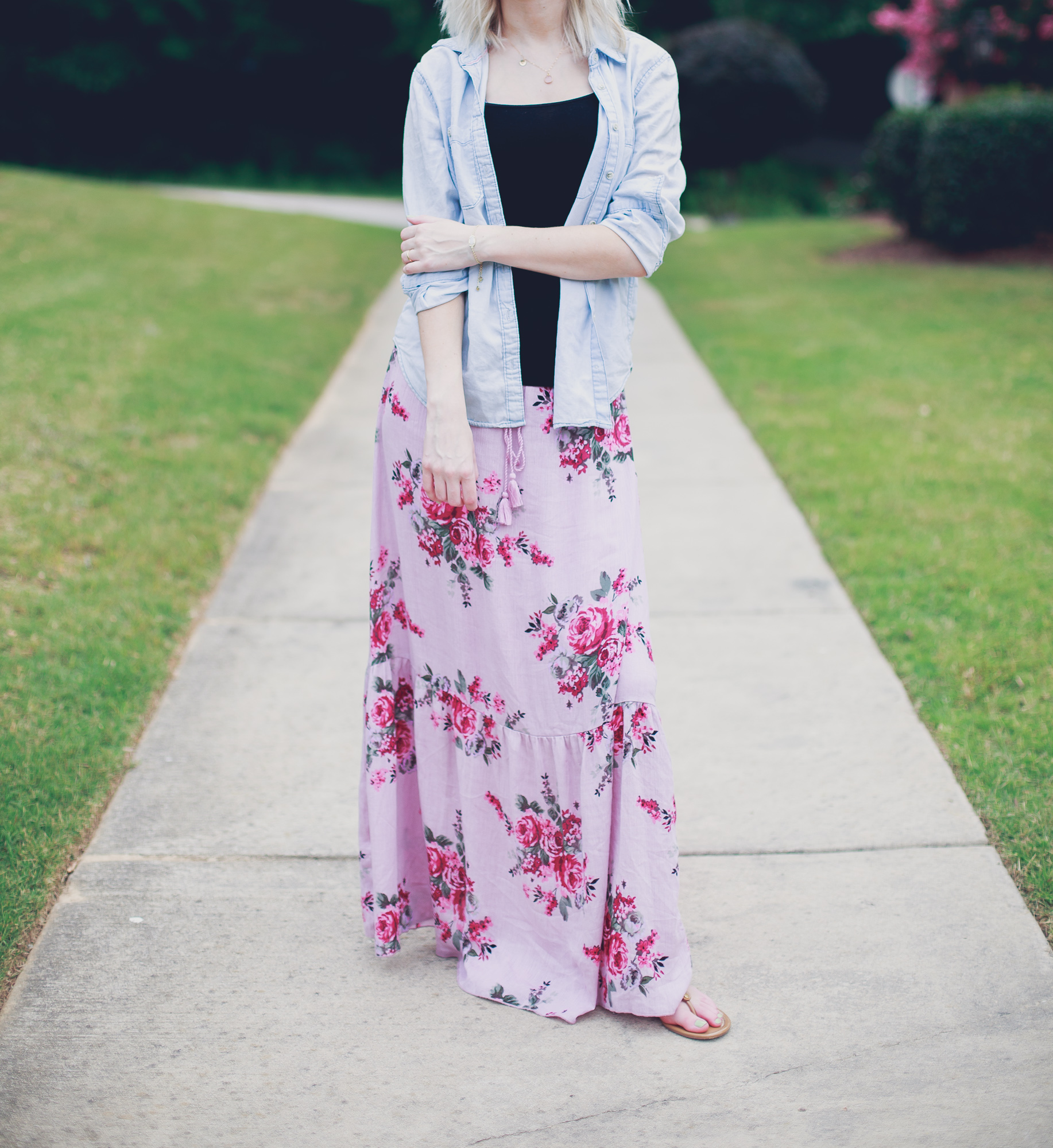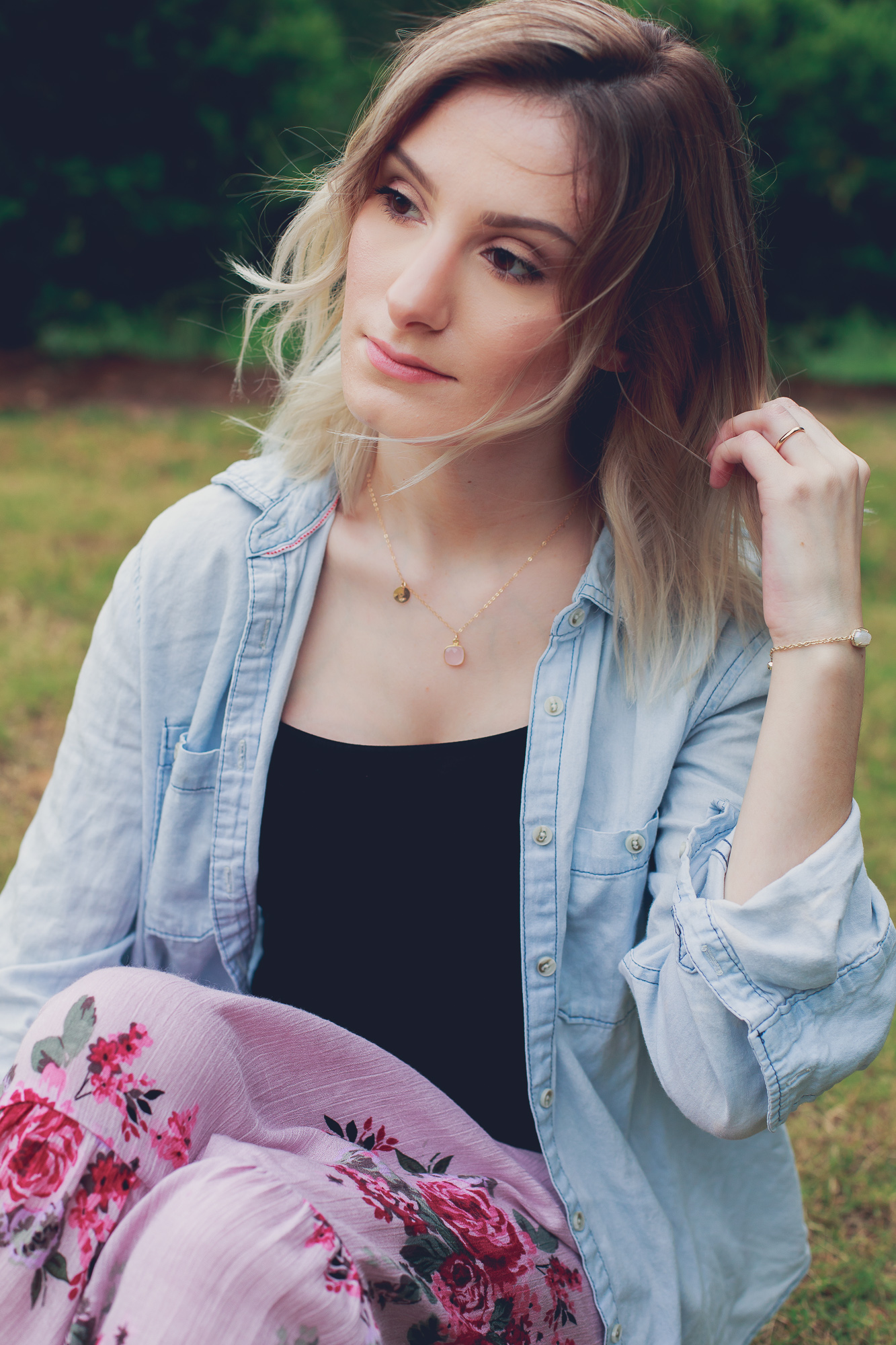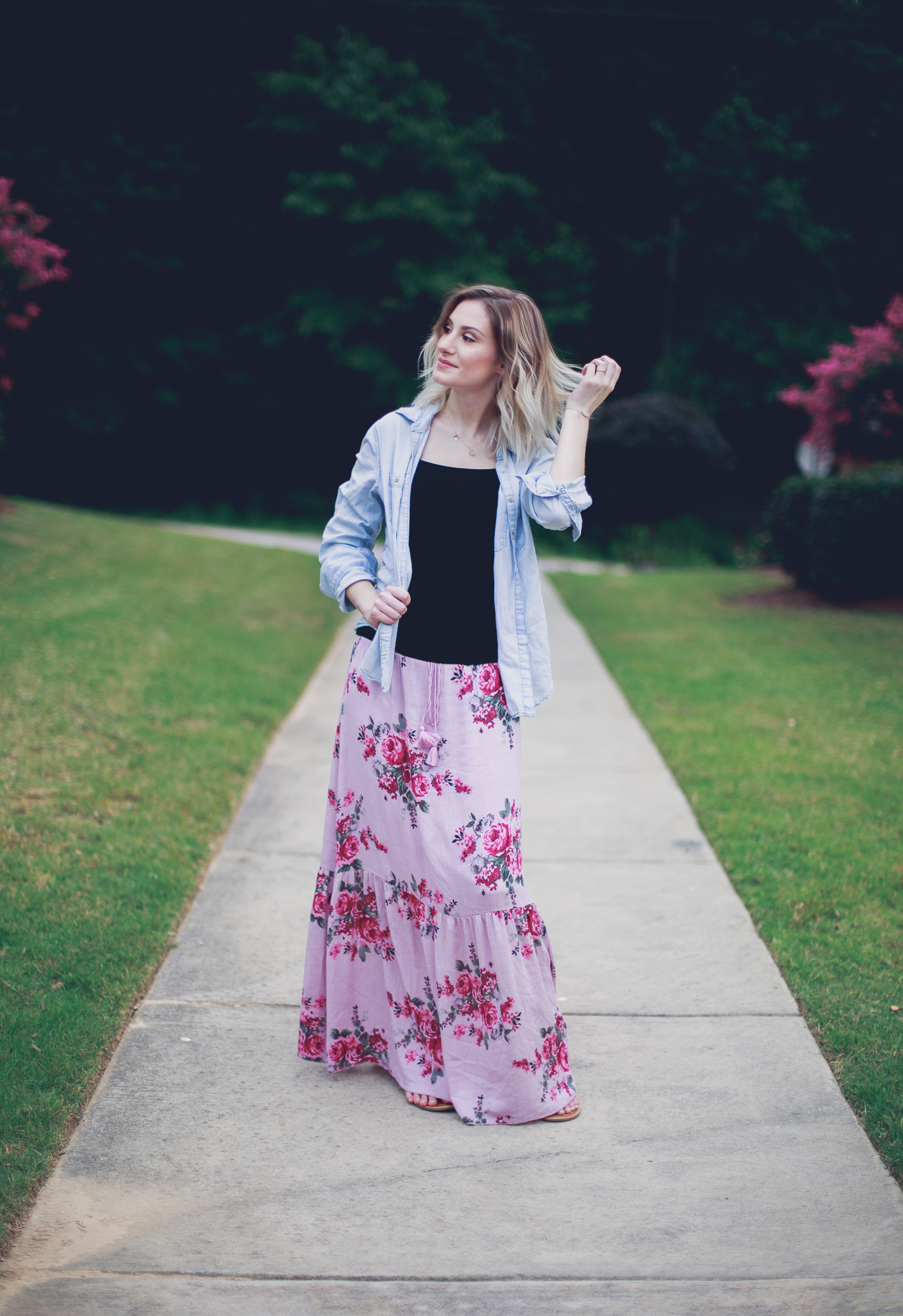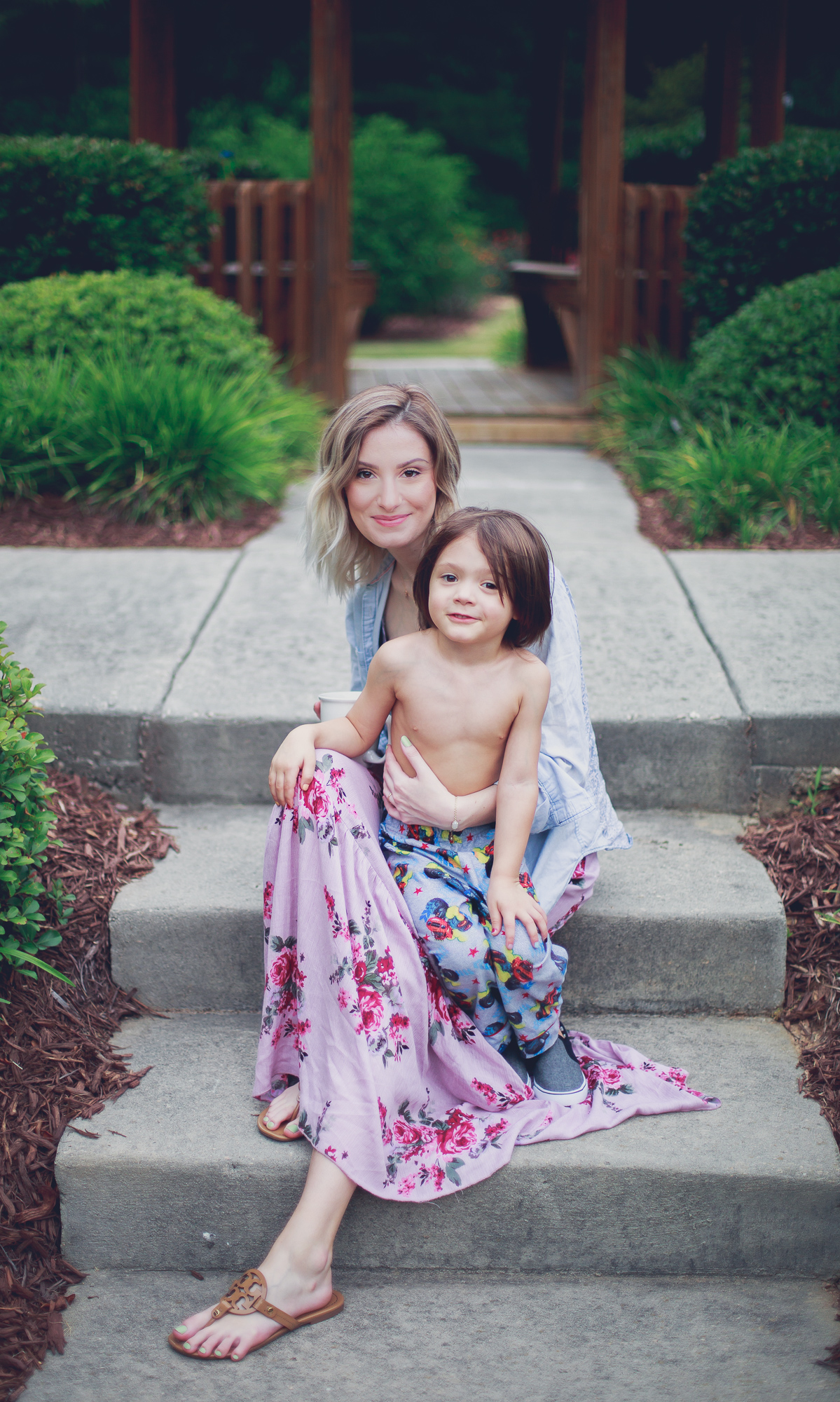 Hey everyone, I'm back with this adorable skirt from, you guessed it, Ross!  I mean look how beautiful and feminine it is and i was only about $10.  I had to upsize to a medium because of all my middle section and hip growth, (things are starting to get very uncomfortable and tight).  Since the skirt was so flowy and stunning I kept the rest of my outfit simple with a plain black tank and threw on an unbuttoned chambray to stay a little warm.  A huge thank you to CY Design Studio for sending me this beautiful gold and pink initial necklace that went perfectly with my entire outfit, (I've been wearing this necklace pretty much everyday).
Little man had to jump into this picture and even though he wasn't exactly dressed for a shoot (or dressed at all for that matter) he was so excited and cute I had to let him.  Standing on this sidewalk was also a big accomplishment for him since he developed a huge fear of bugs (specifically ants) after seeing his uncle crash a toy into an ant hill and get bitten all over… He makes us carry him when we're outside and starts panicking whenever we put him down.
Any tips for helping kids get over things like that?
P.S. I got my hair done!  Jessica B. at The Junction Salon & Bar did amazing blending my dyed hair with my natural hair and toning out all of that intense yellow!