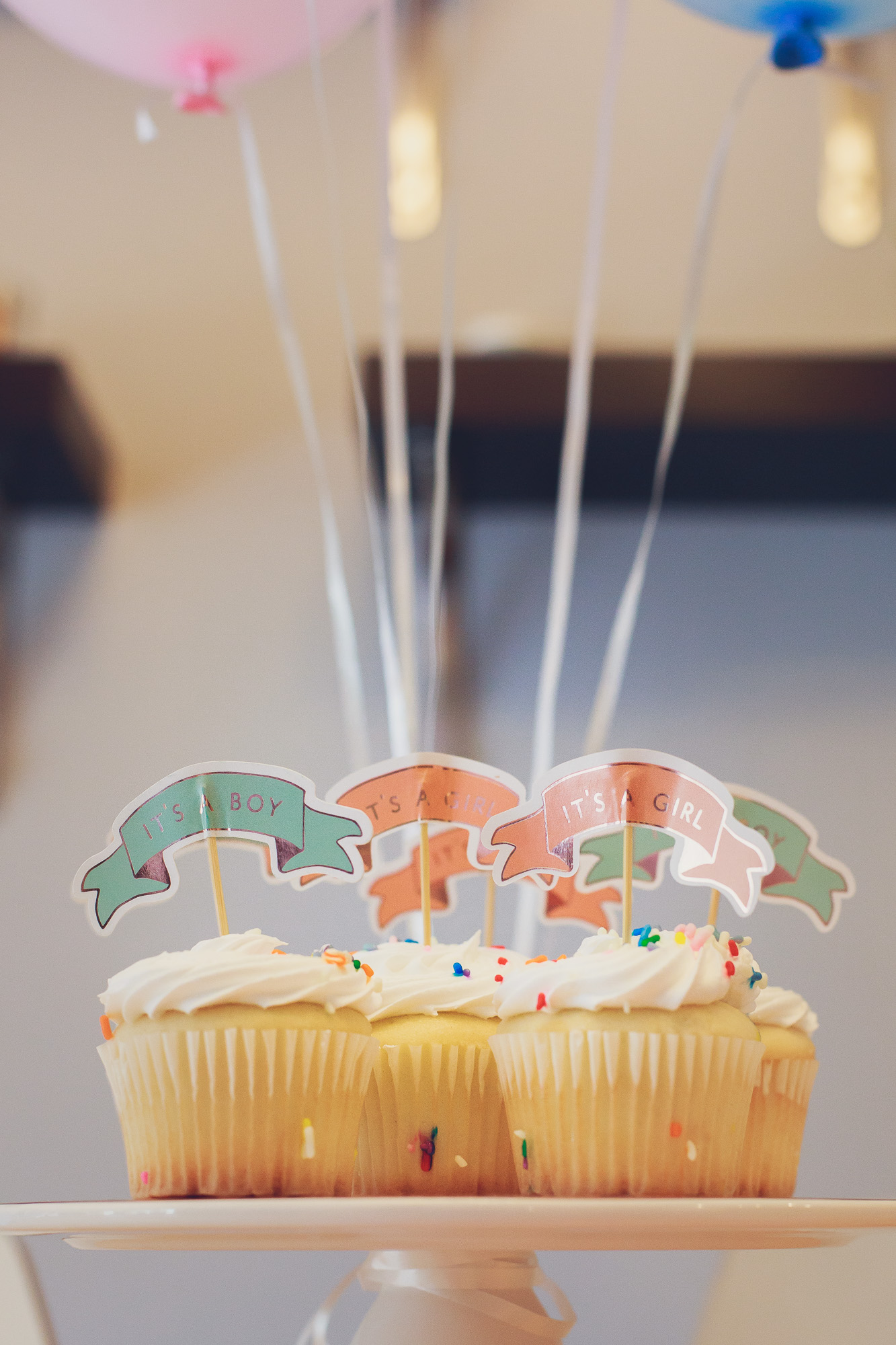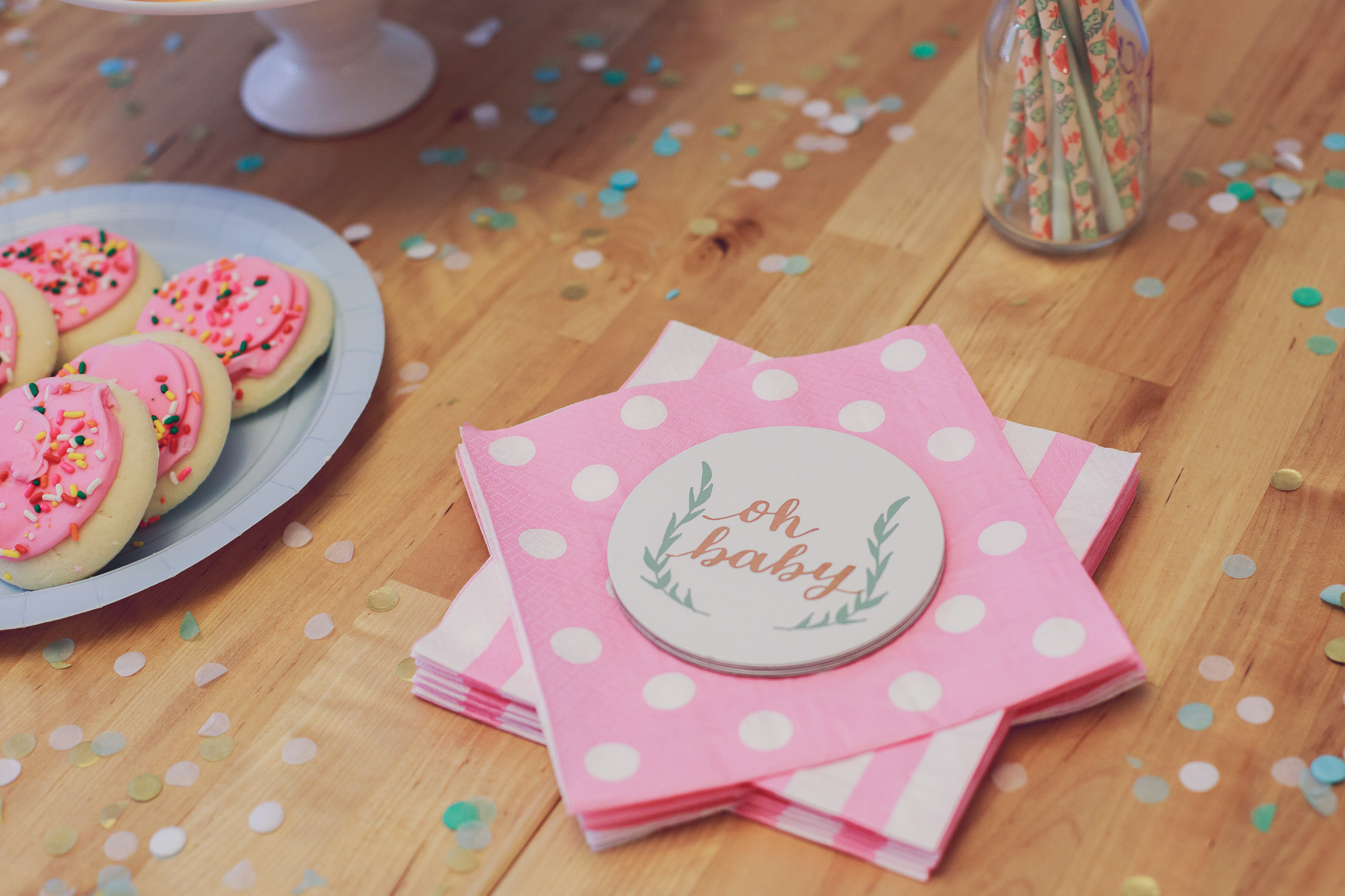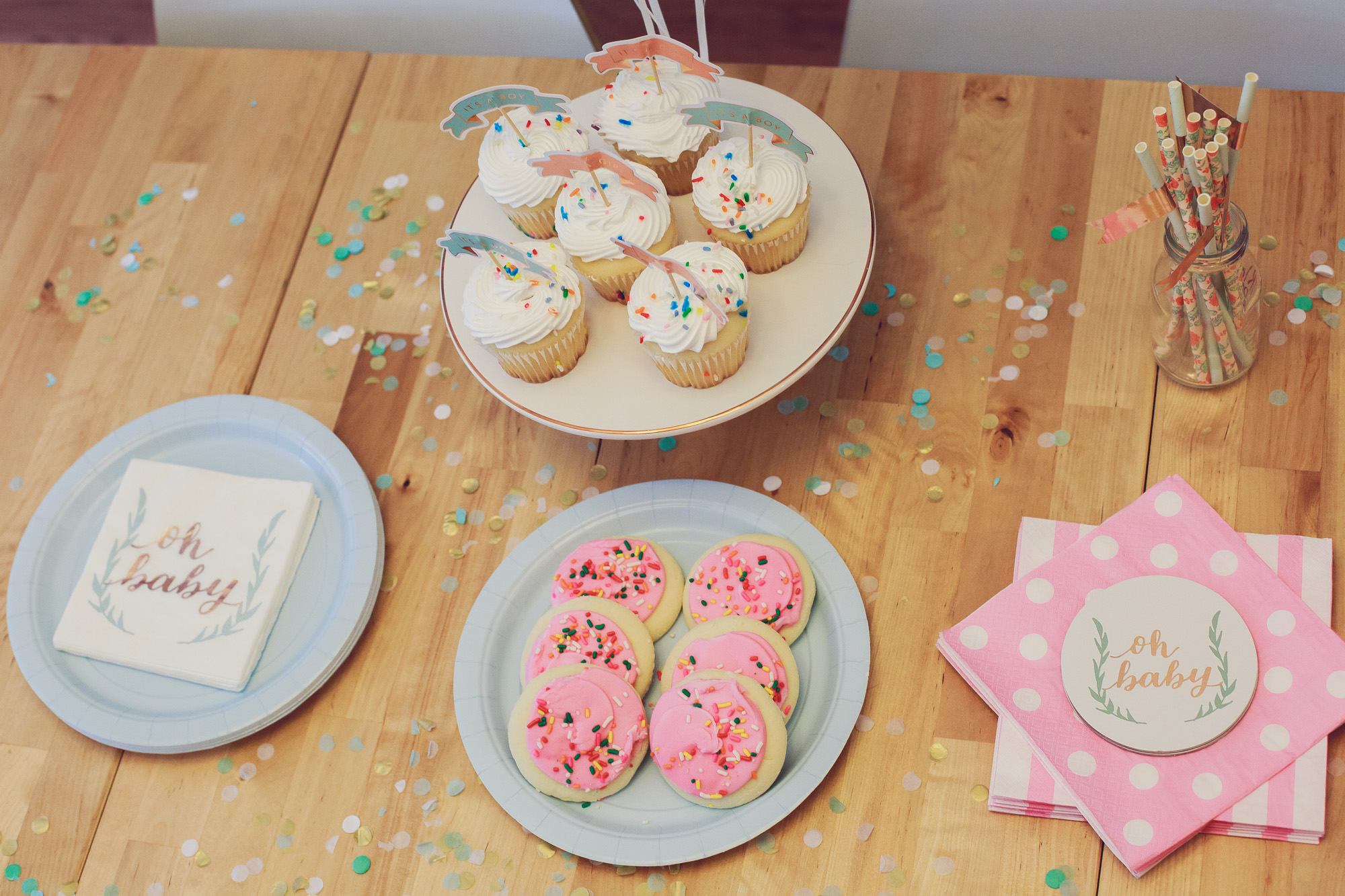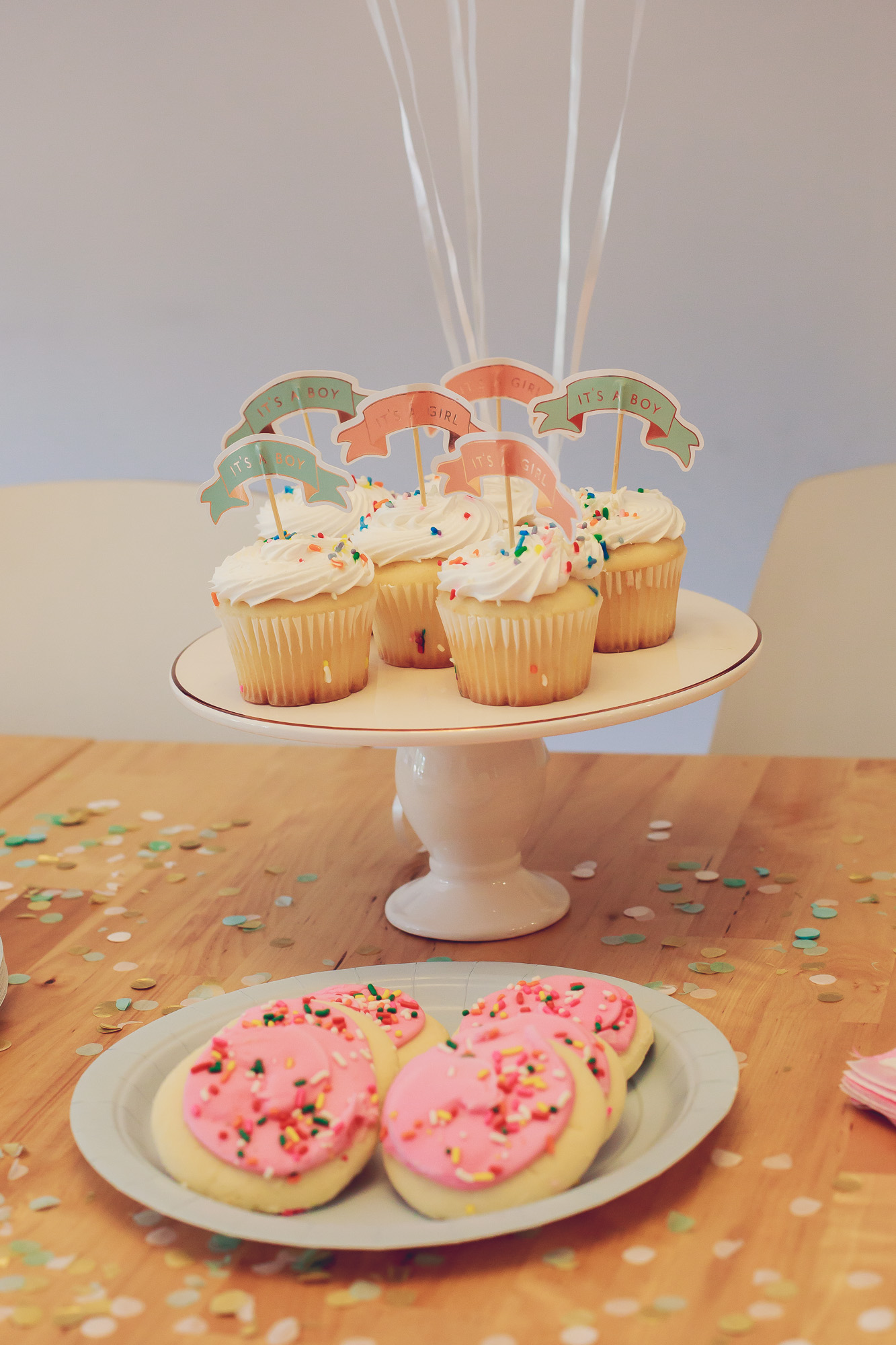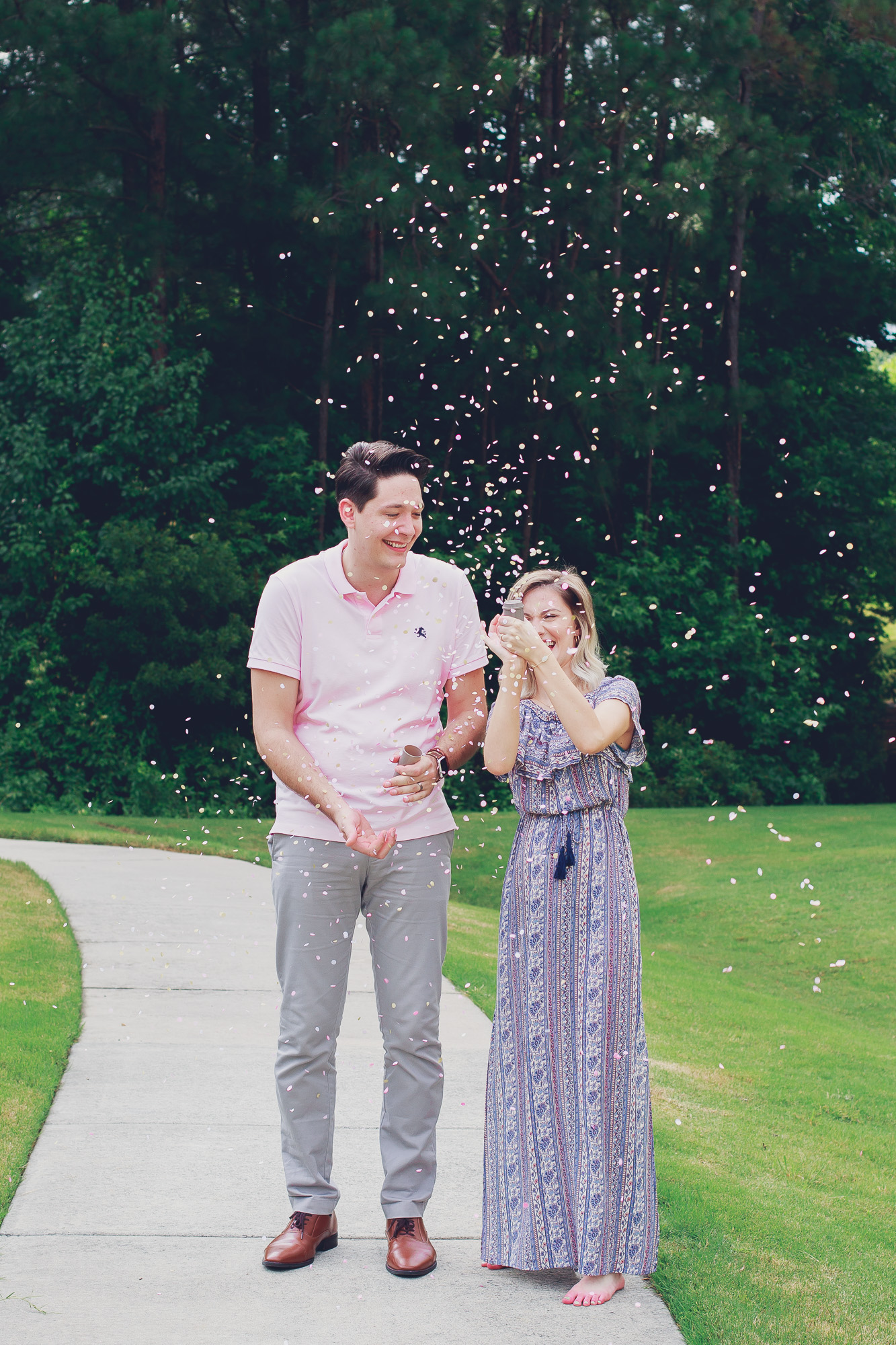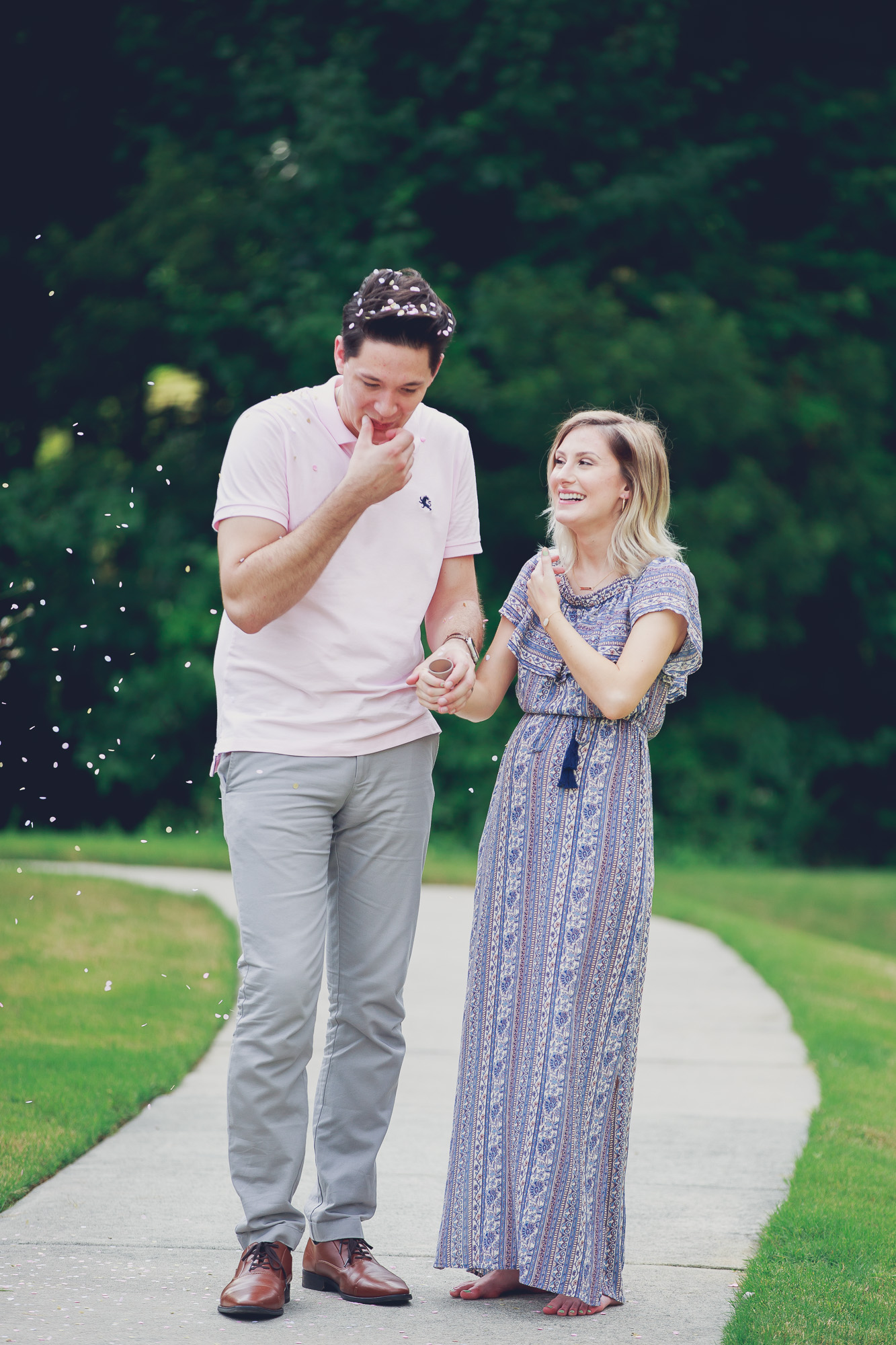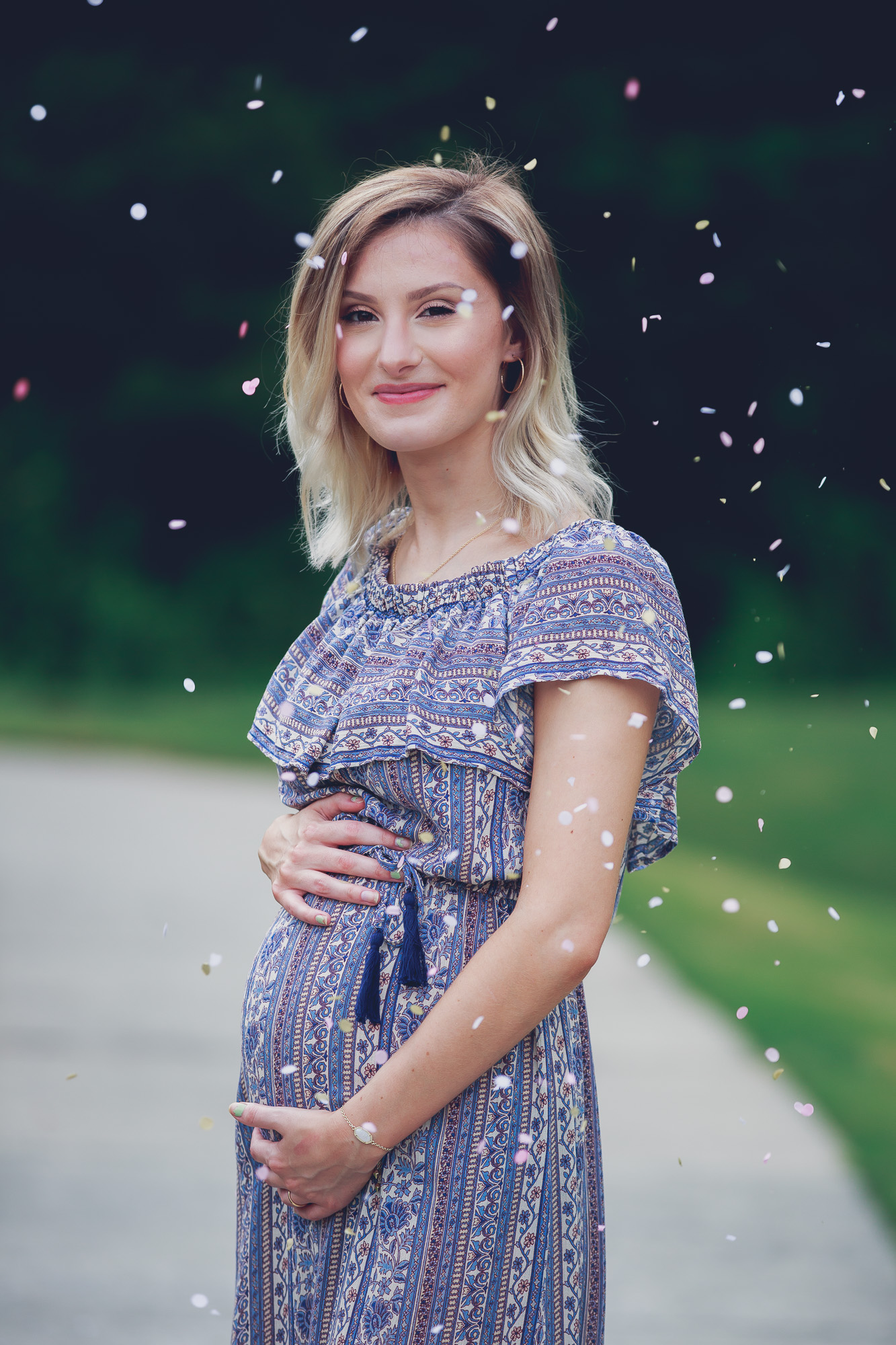 In case you can't tell from the confetti we are having a baby girl in October!  These pictures are not as "nice" as I had planned but I'm learning to be more chill and enjoy things without focusing on them looking perfect.  I didn't feel like putting shoes on so I went out barefoot and my lipstick is a mess because I just stuffed my face with cupcakes.  My confetti popper wouldn't even pop because apparently you need to hit it insanely hard (eh, they were $1 so what should I have expected)? haha but the pictures came out unflatteringly cute, creepy smiles and double chins for the win.  My husband also ended up eating a few pieces of confetti as you can see in the photos!
We had just a small gender reveal party with family and it was perfect (and telling everyone that I am finally going to have a little girl on my birthday was even better)!  If you know me, you know that I always wanted to have a little girl ever since I was a little girl so to say that I am excited would be an understatement.  I have also had a name picked out for years.  We can't wait to meet Catalina Evangeline Pagán in October!
I can not find this exact dress anywhere but I have linked a few similar ones that I love just as much!