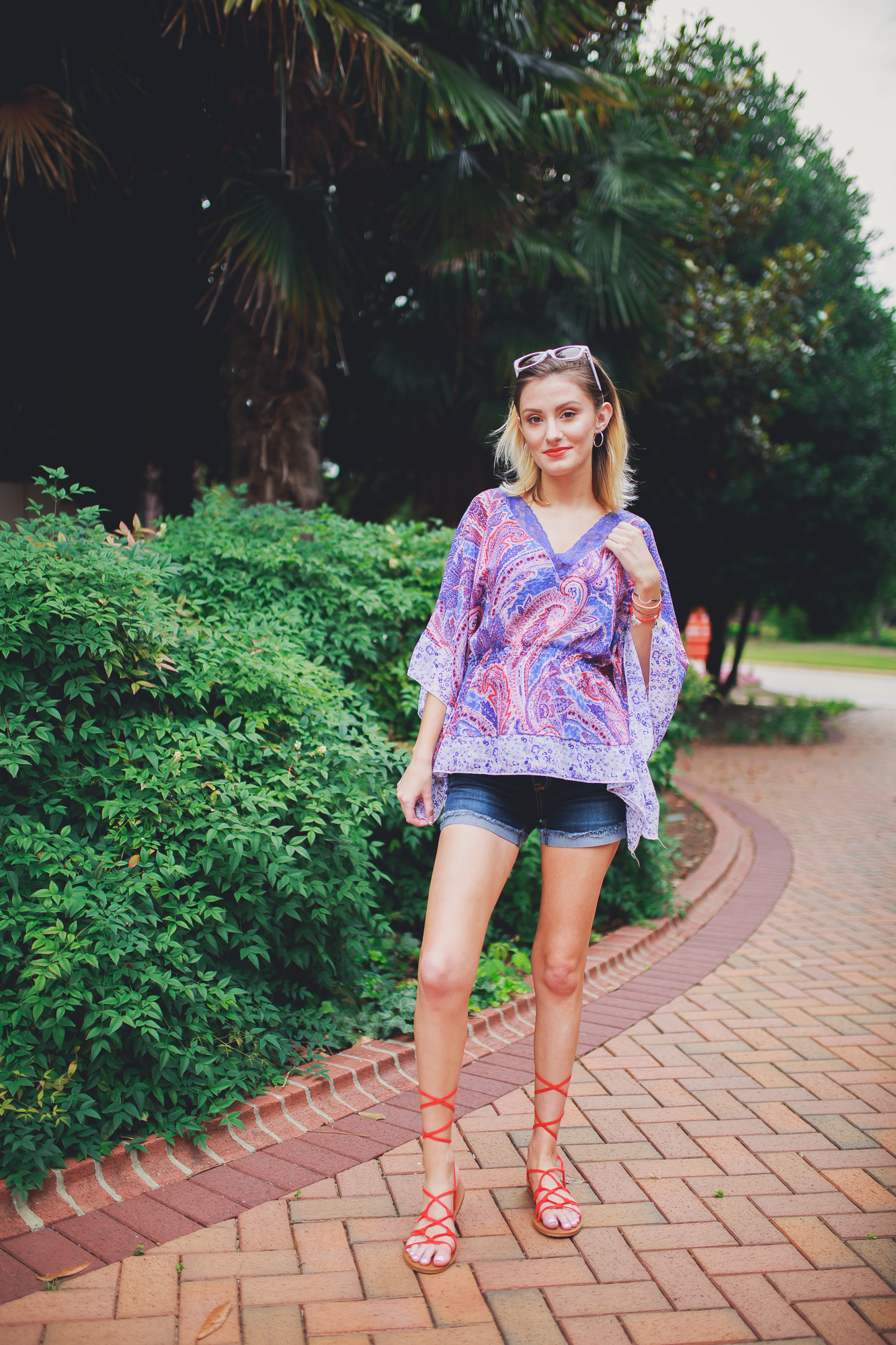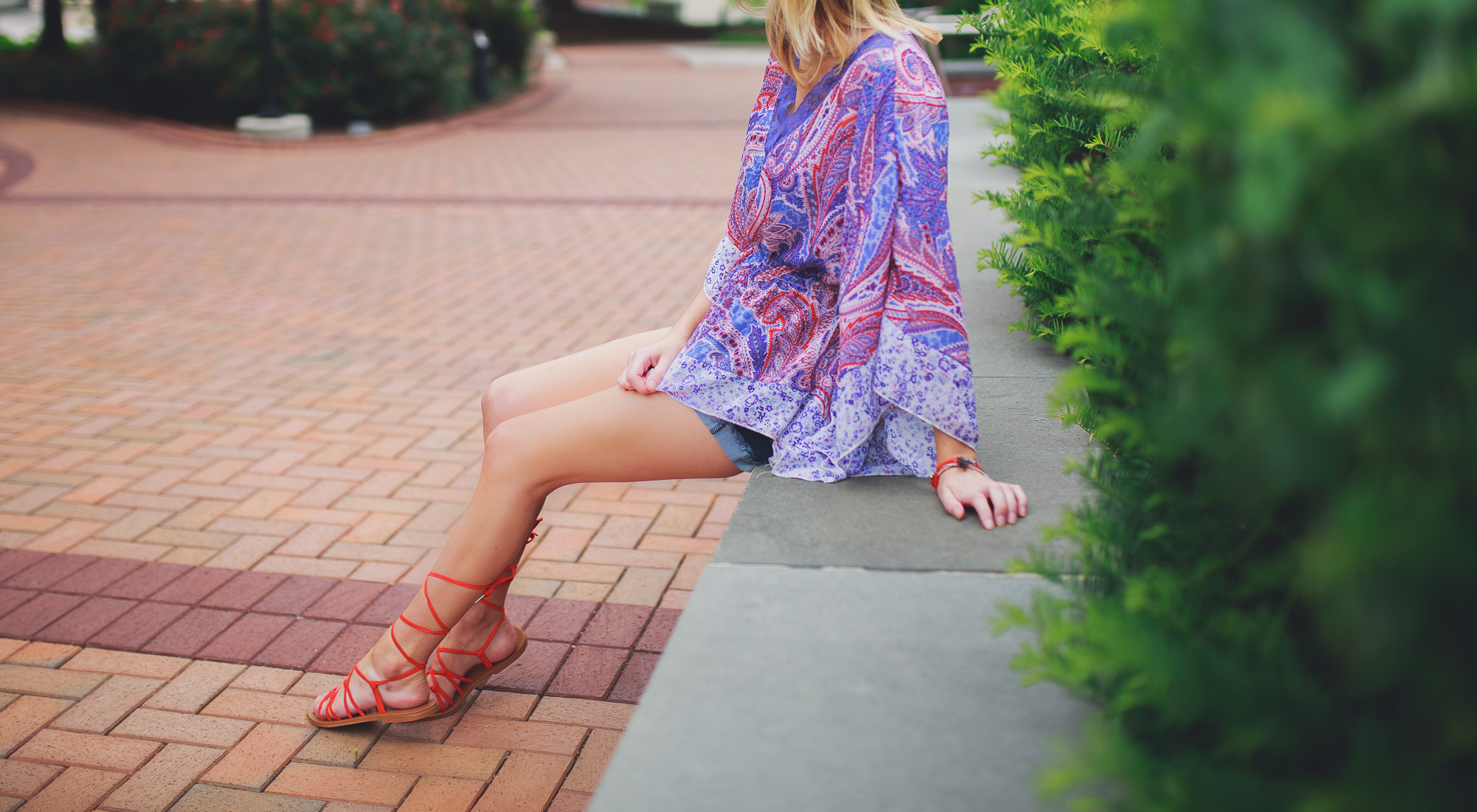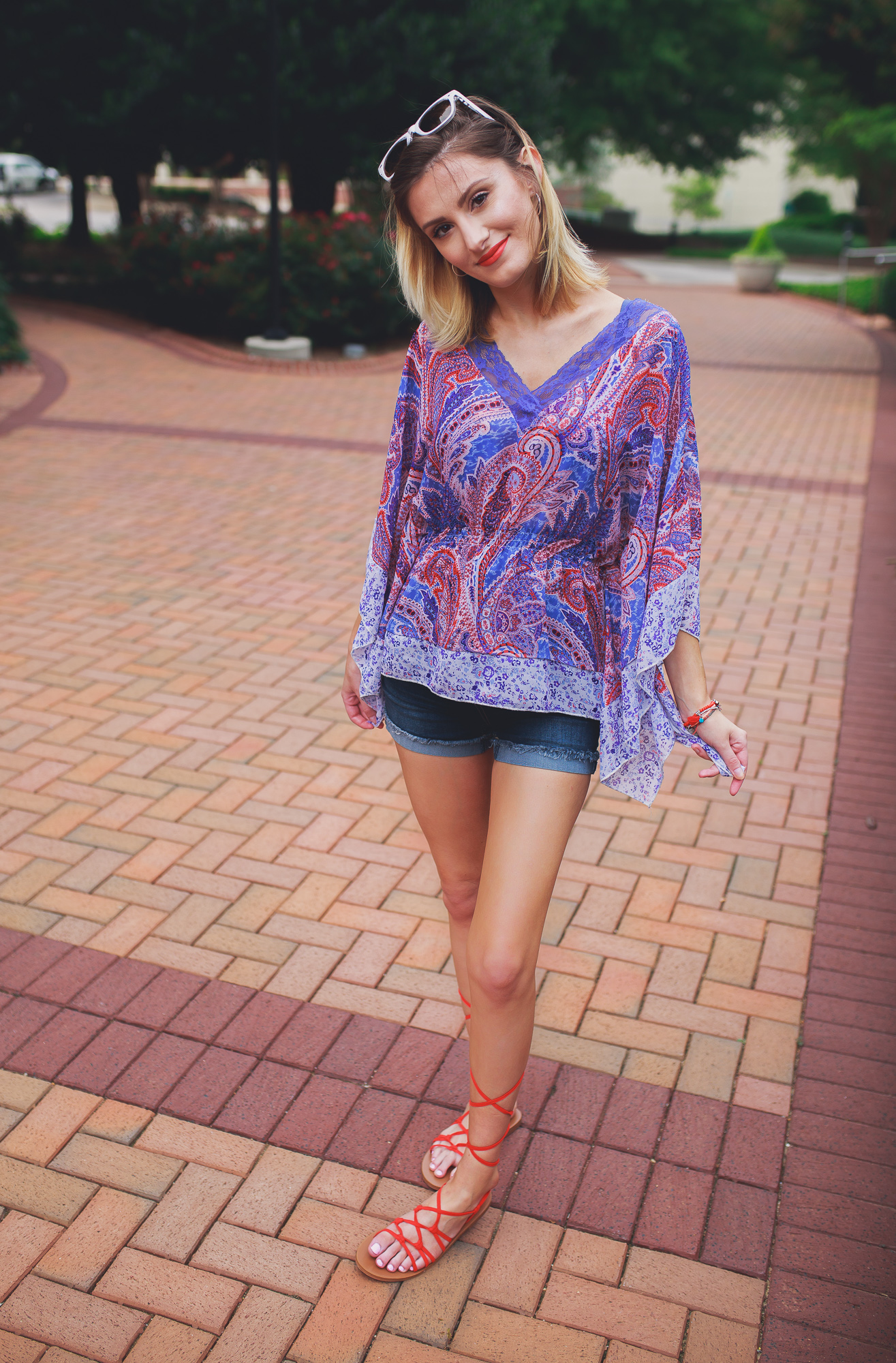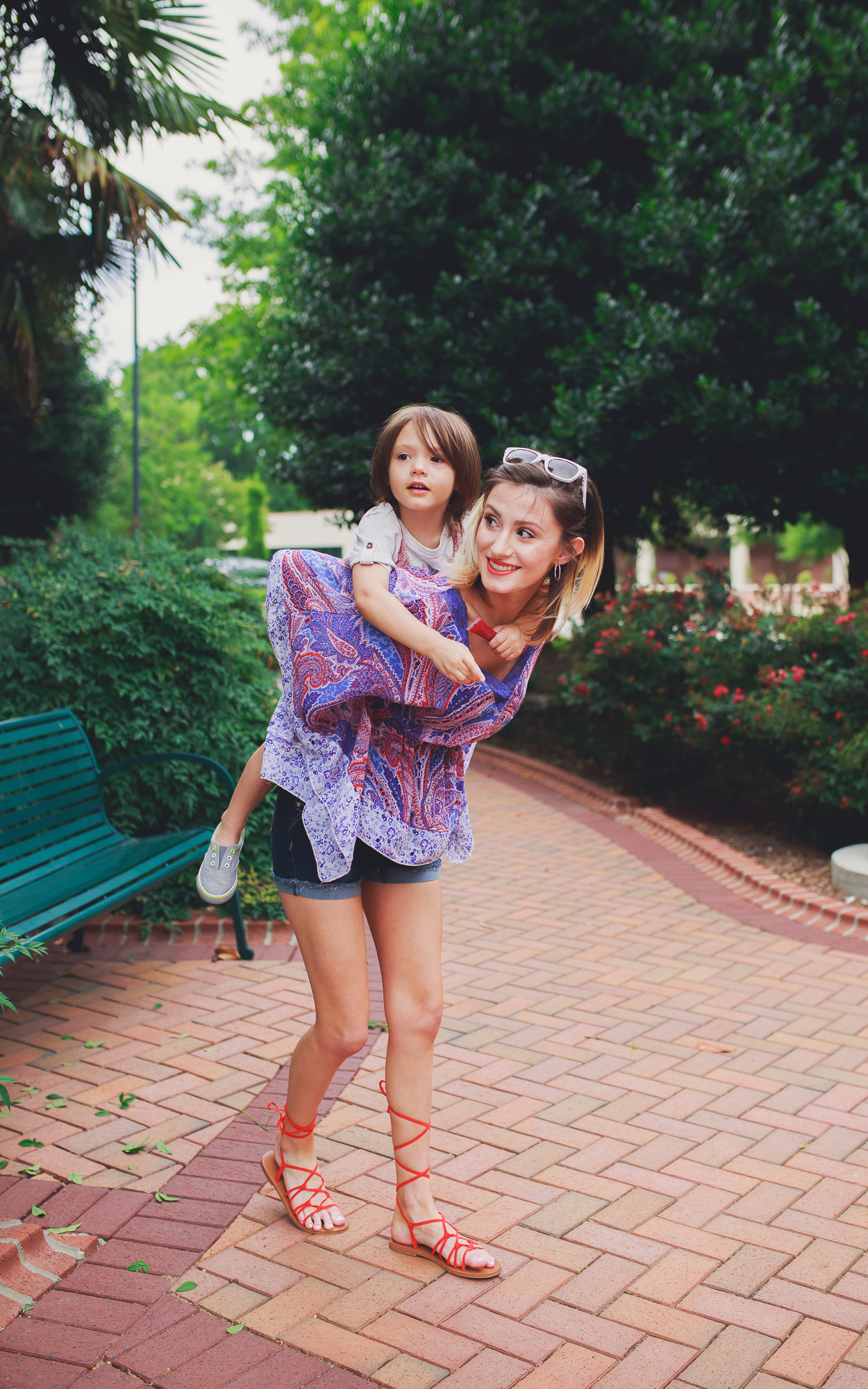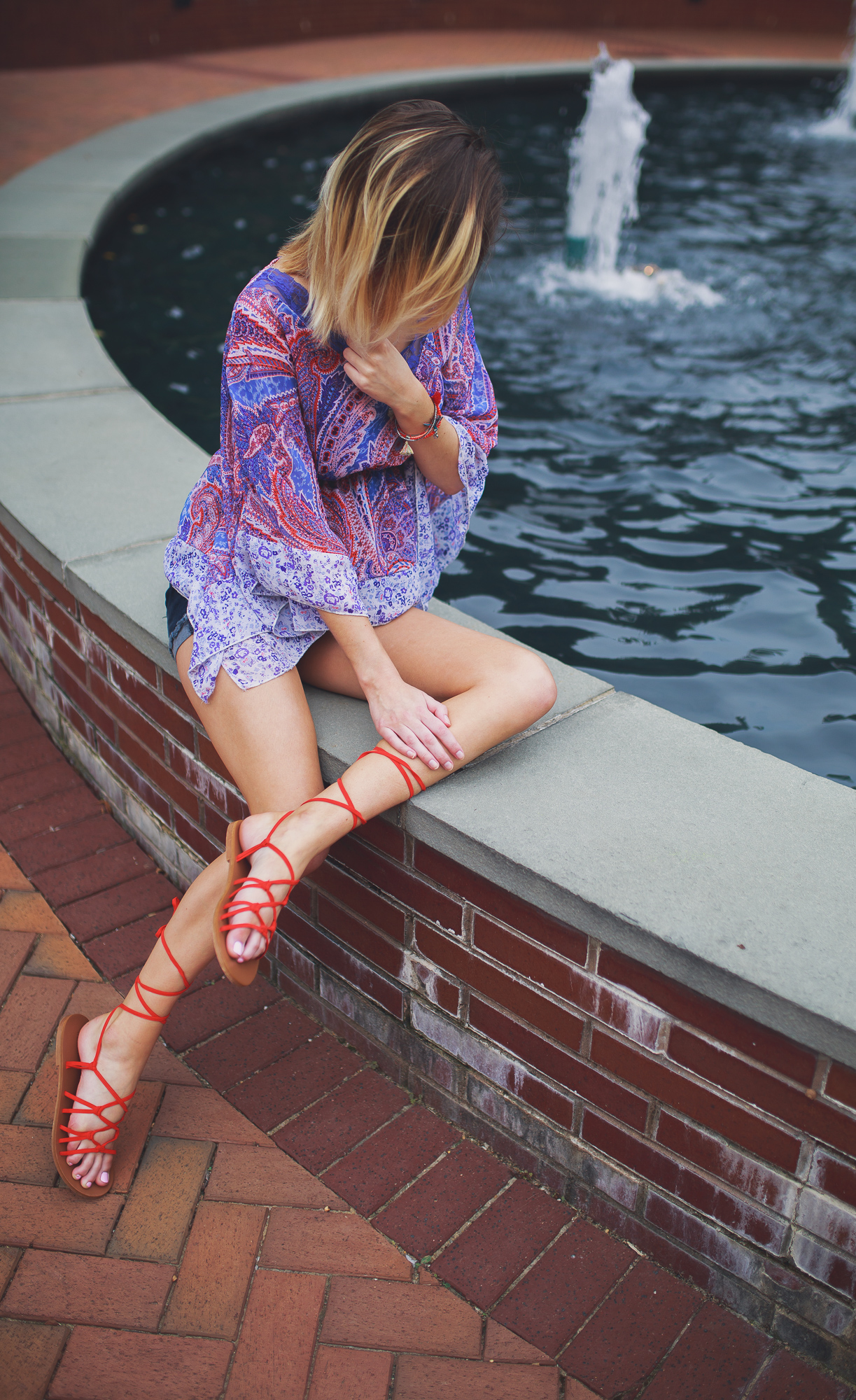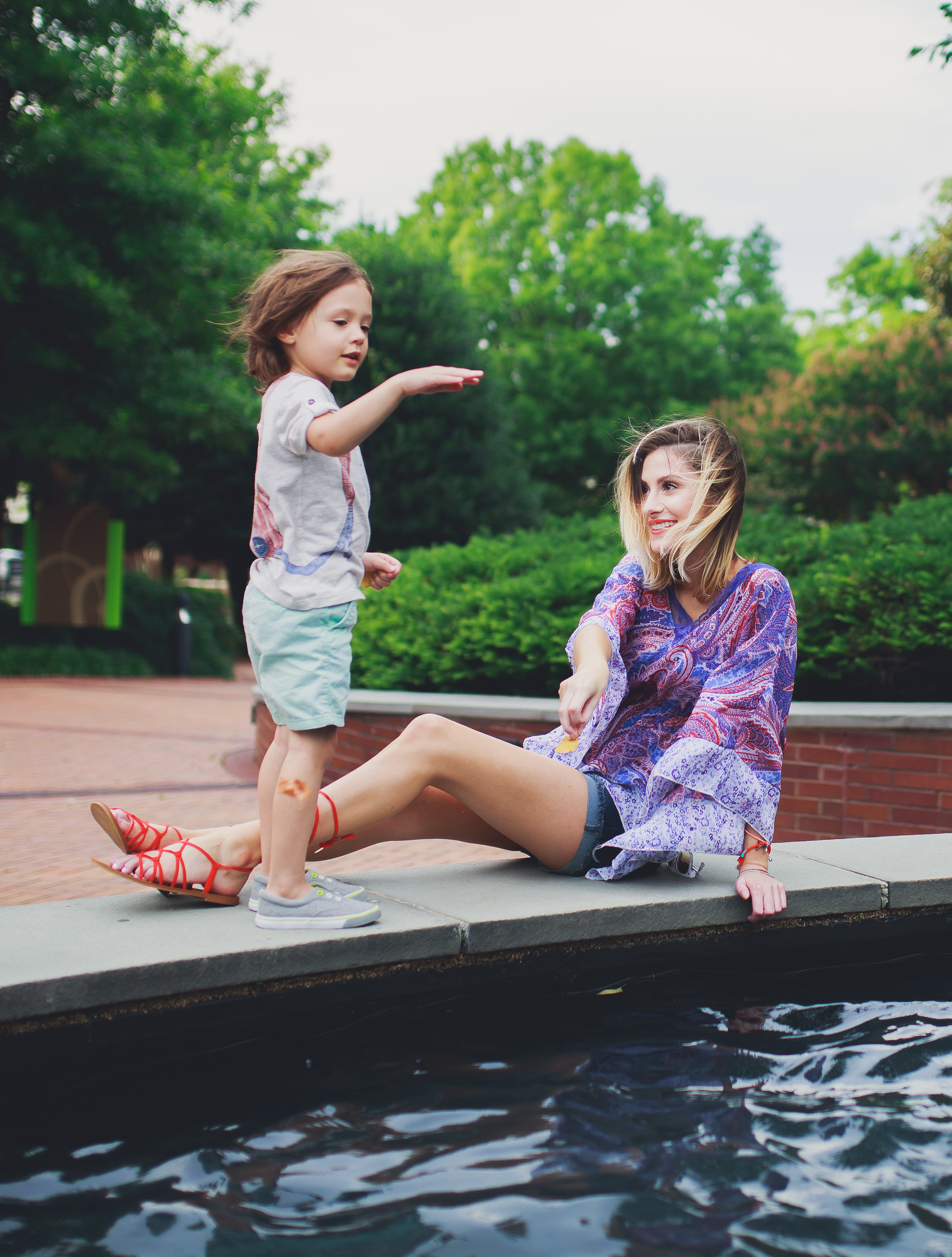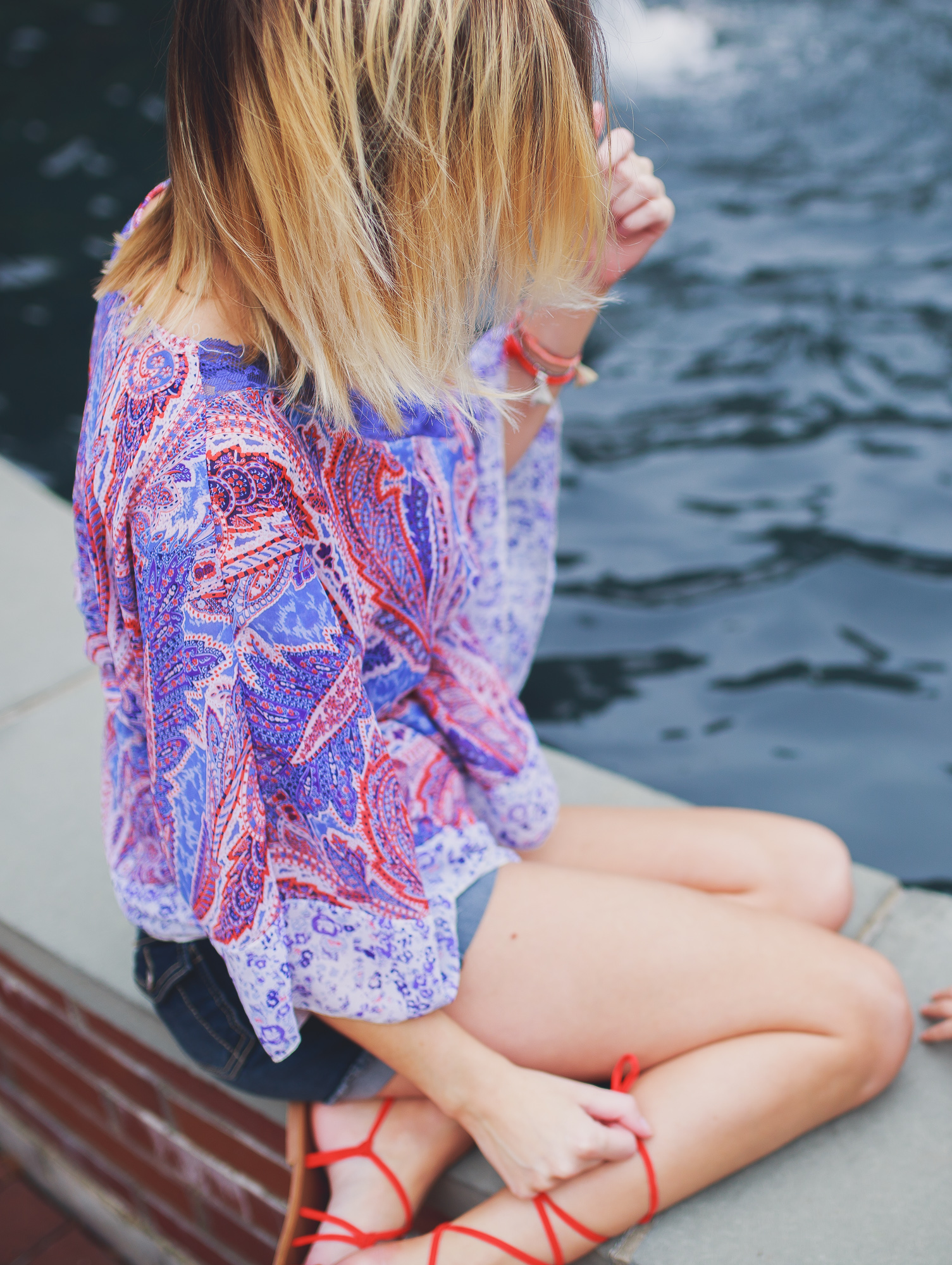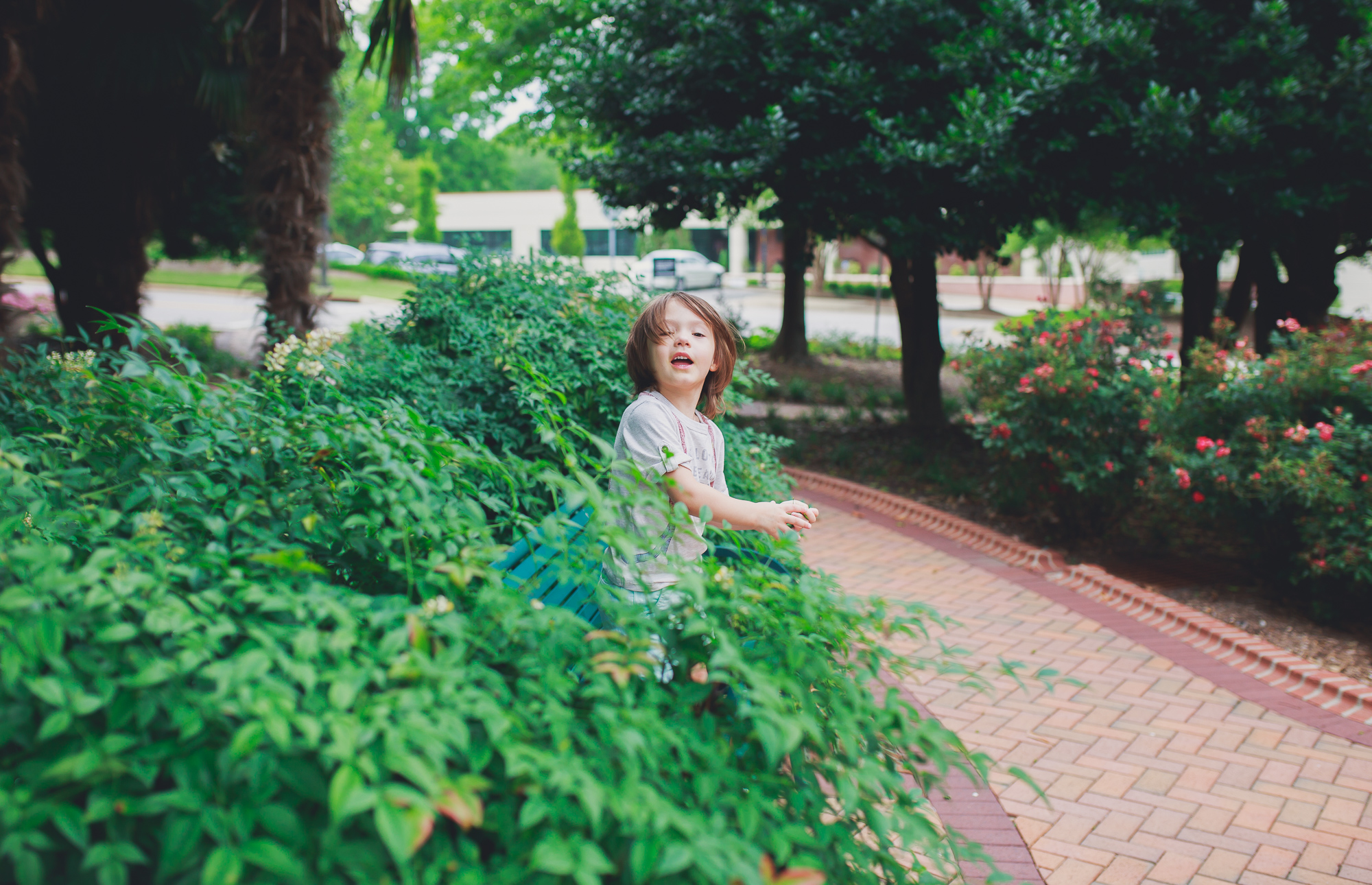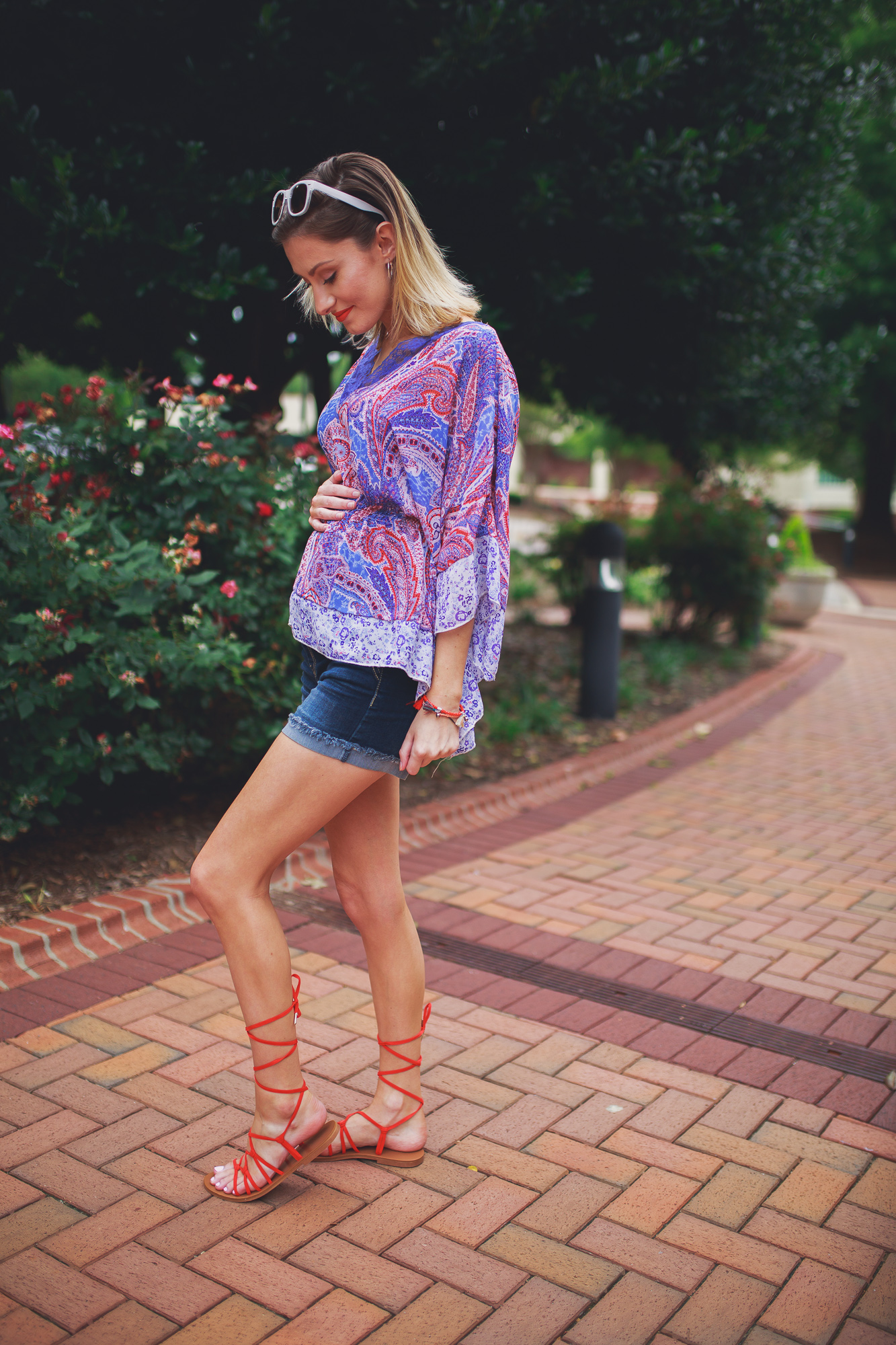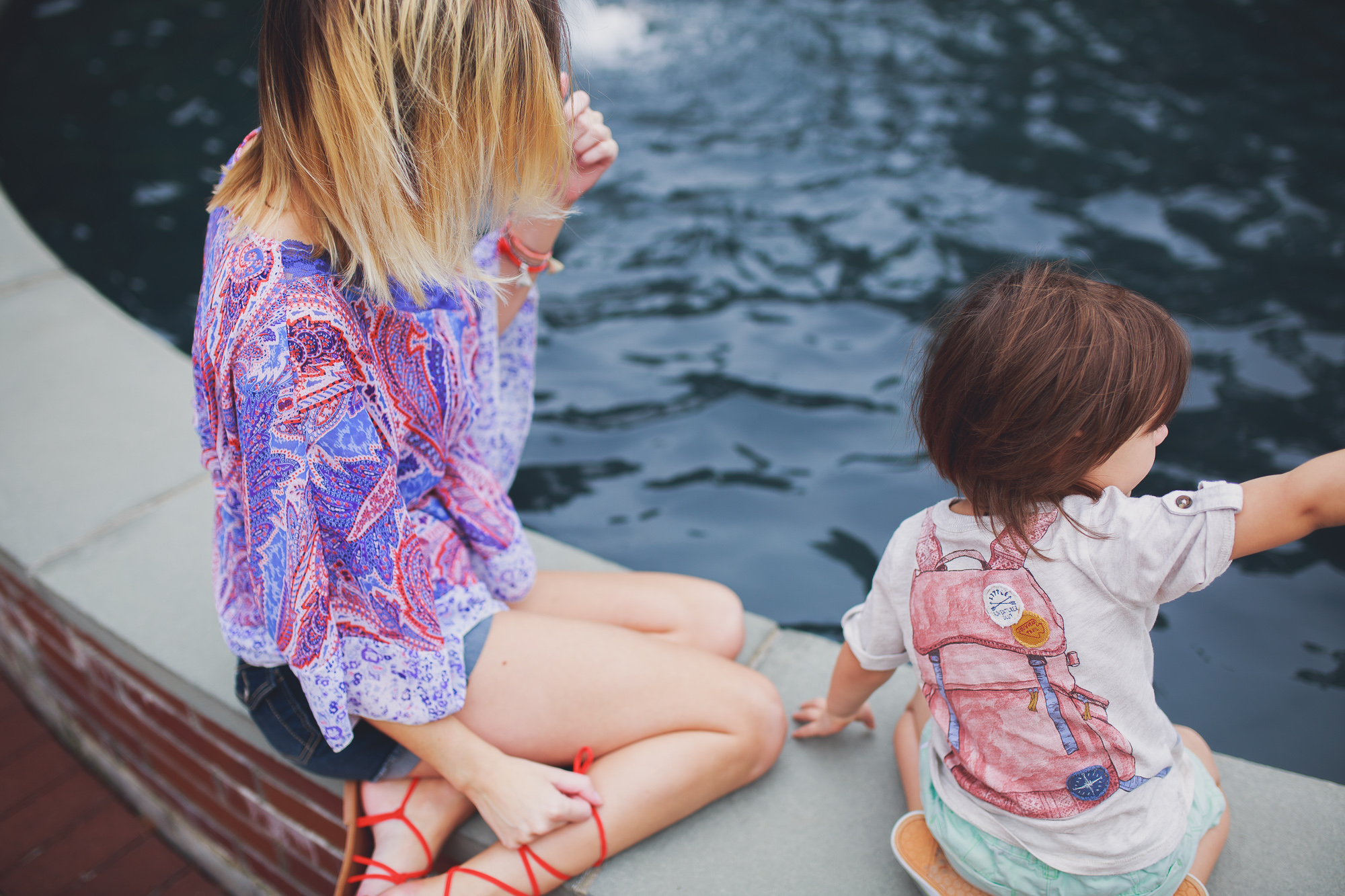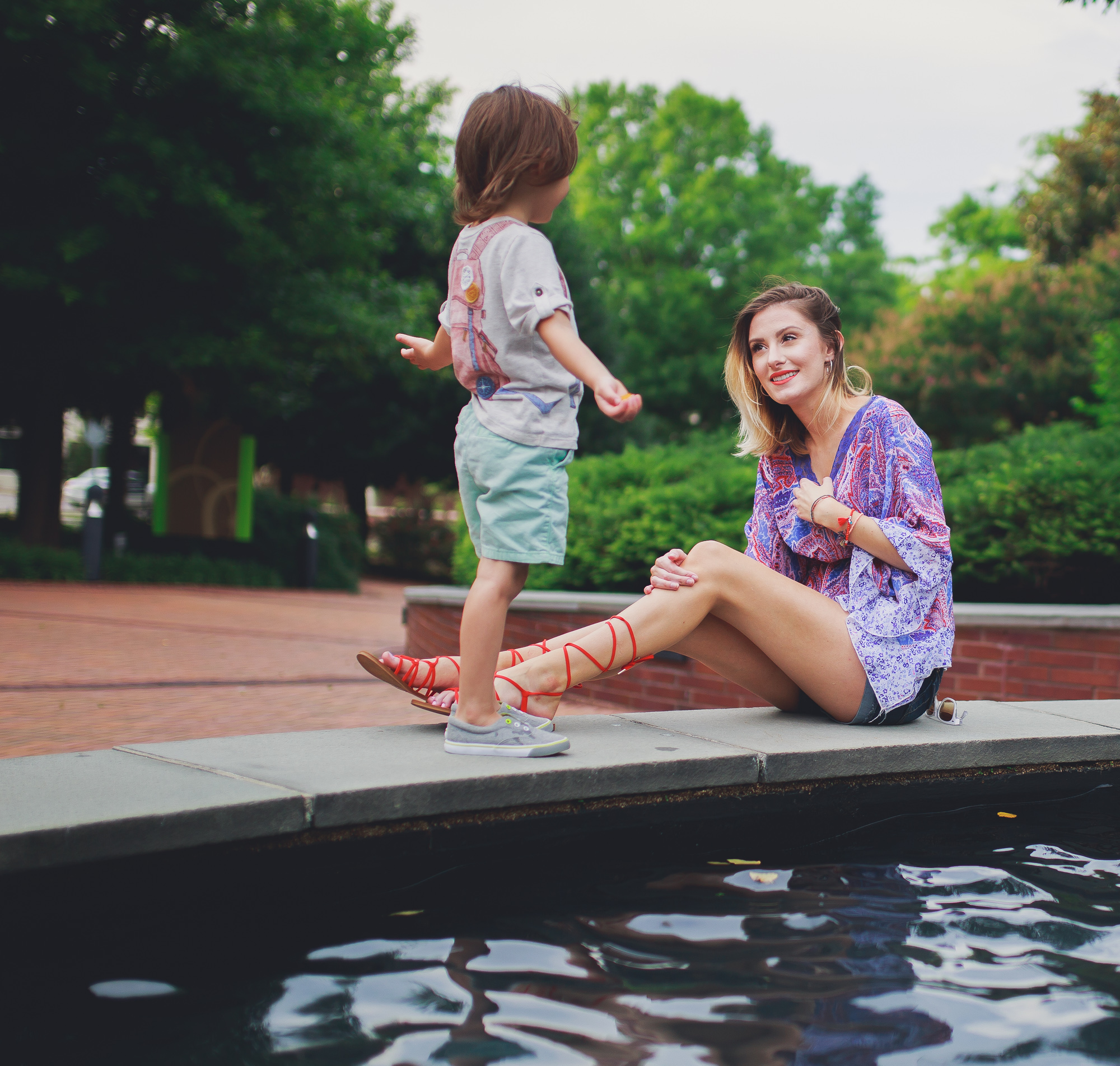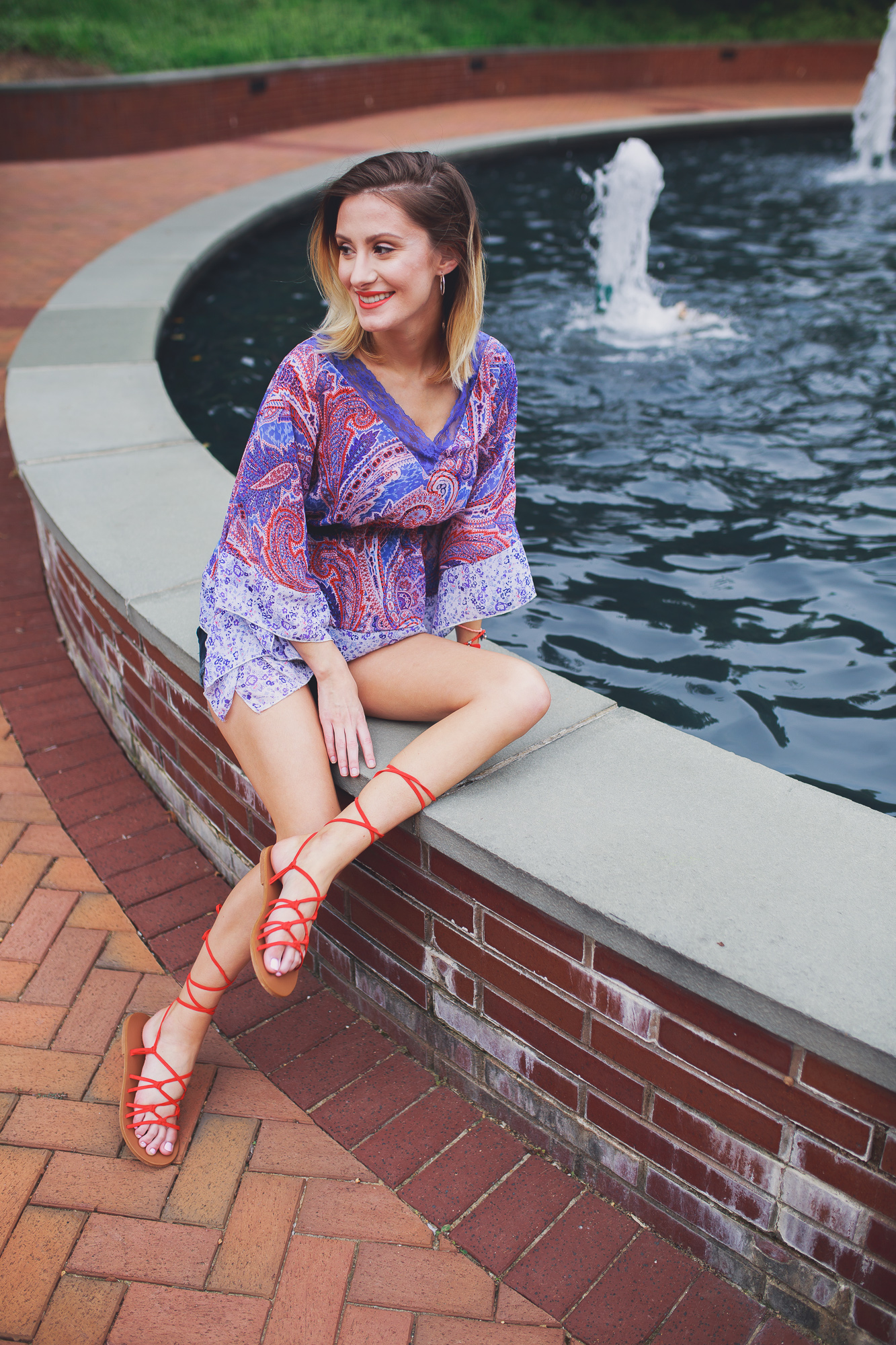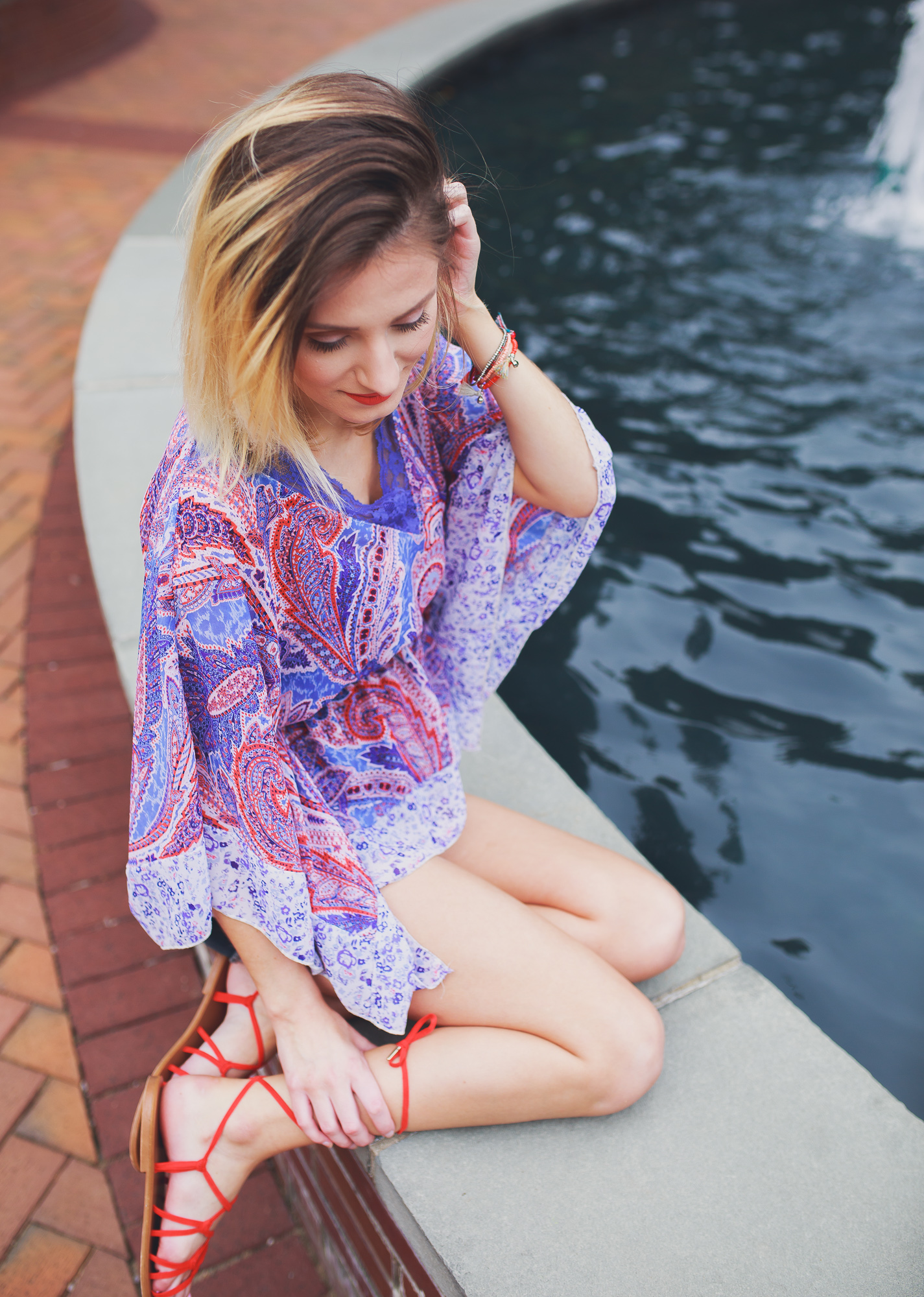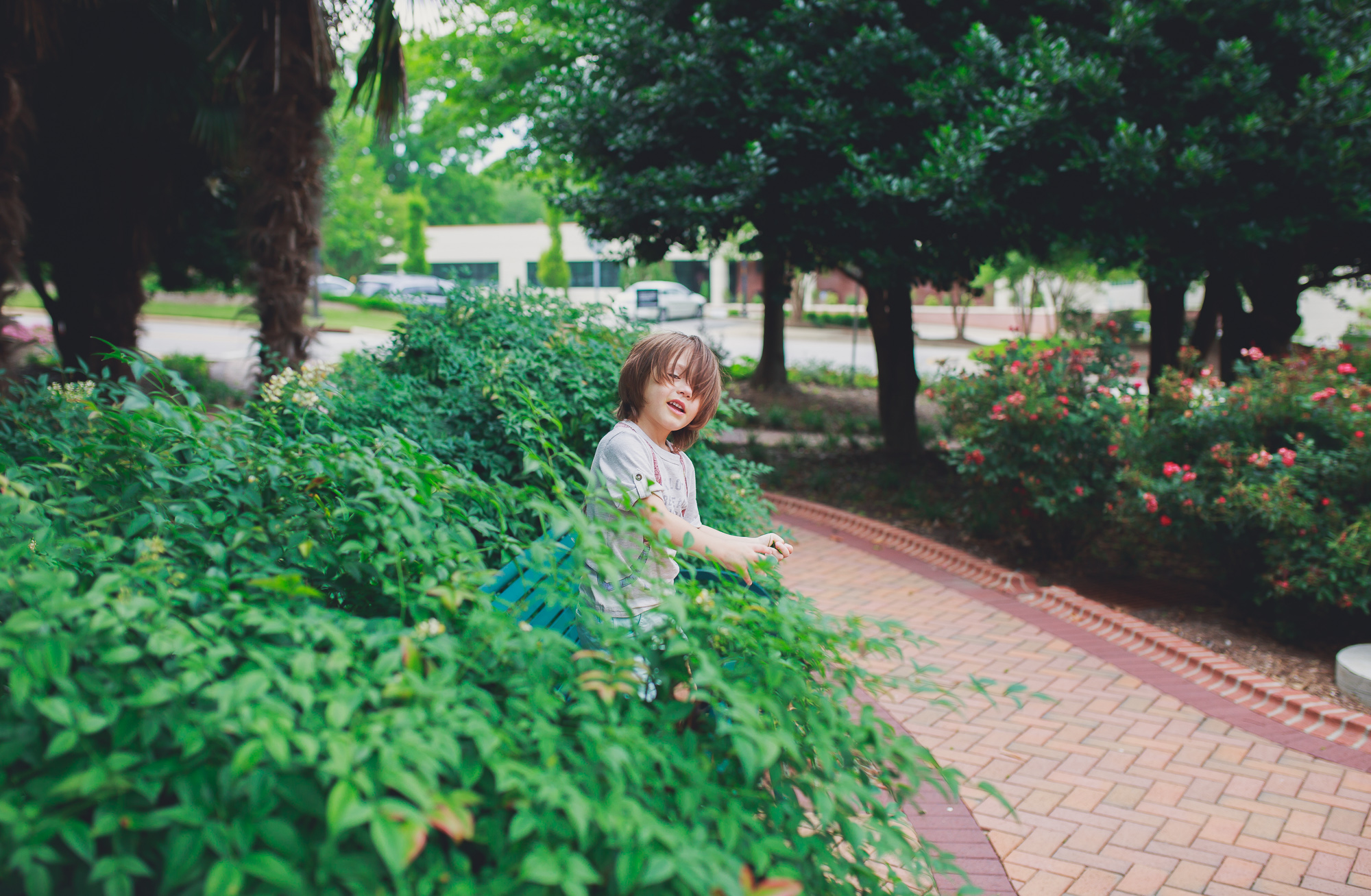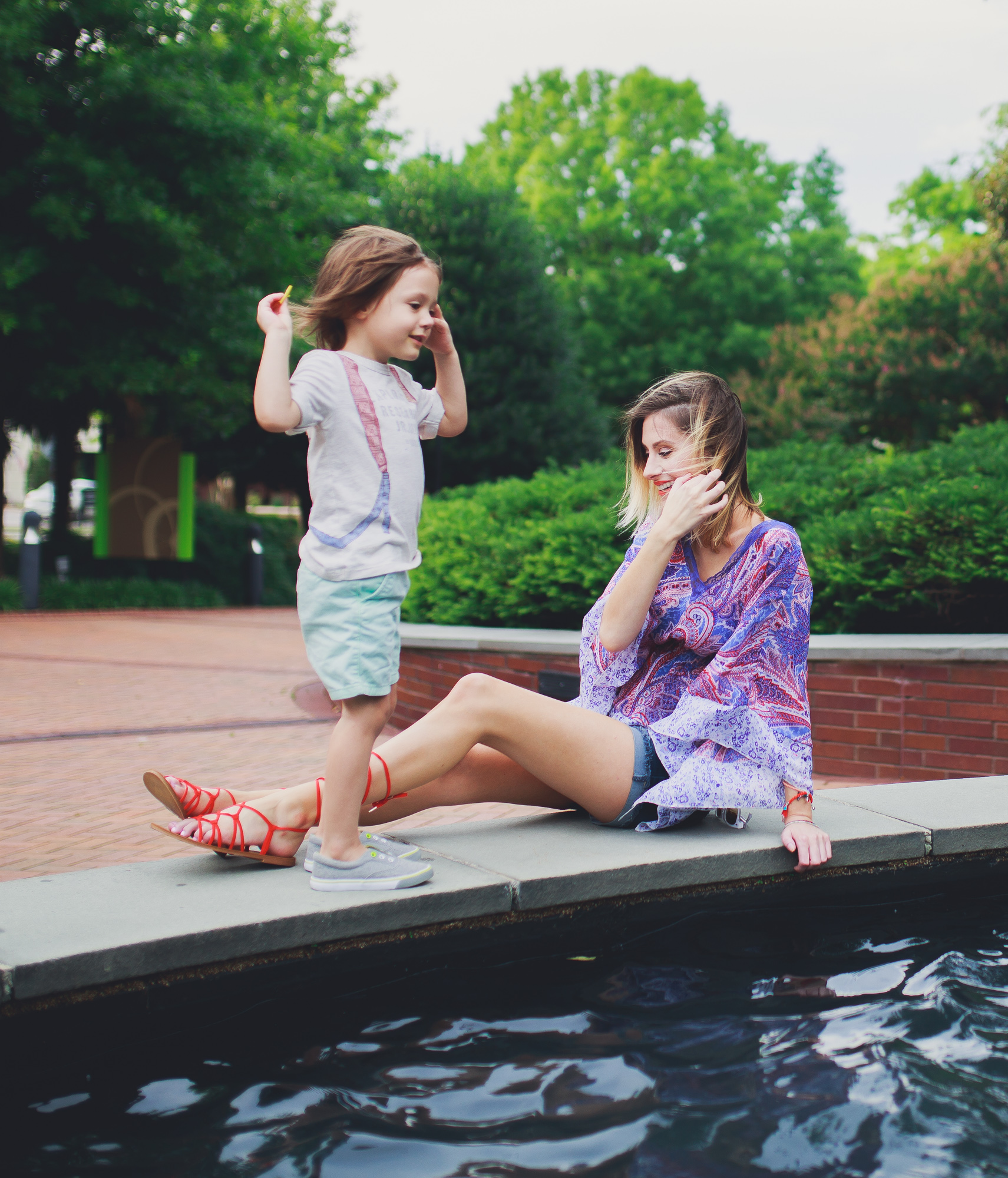 If this vibrant paisley top doesn't scream, summer, than I don't know what outfit would!  I honestly can not even remember where I got this bright flowing top but it has been a go to of mine for the past couple of summers and I still love it!  (I kind of want to say that I got it at Rue21 but can not remember for the life of me).  The shape is also perfect for my growing stomach which is a plus for me.  I have been trying to only buy and wear things that I would even if I wasn't pregnant and things that I will still be able to wear after the baby is born.  I just don't see the point in blowing a lot of money of clothes that I will only wear for a few months (hopefully).  I'm very optimistic about losing this baby weight haha.  This top is a very sheer material so it makes it perfect for hot summer days, but because of the vibrant colors and pattern it's not really see-through so I can totally get away with not wearing another shirt under it!  It is probably one of the most comfortable tops that I own.
These shorts have been on major repeat and I wore them in a previous blog post.  They are just so stinking comfortable and have the nice belly band area so they stay up well even though they are low rise.  I also like how they're not shaped like a lot of maternity shorts I have tried on.  Most maternity shorts are pretty long and not flattering.  These look like denim shorts that I would wear without being pregnant.
These sandals from Forever21 are also a recent favorite and, you guessed it, been on major repeat.
So let's talk about the cute little tiny human in these photos, I just can't get enough of his long hair! (Insert a gazillion heart eyes).  Everyone keeps getting onto me about cutting this hair and he has been mistaken multiple times now for a little girl but he says he likes his long hair and I definitely have to agree with him on that!  He has been such a mamma's boy lately and I love it!
We find out tomorrow if baby #2 is a boy of girl and have our sex reveal party  planned on my birthday in a couple of weeks!  I actually forgot that the day I had planned it for is my birthday haha.  You know you're an adult when you forget about your birthday and how old you're going to be.  I seriously keep questioning if I'm going to be 24 or 25…