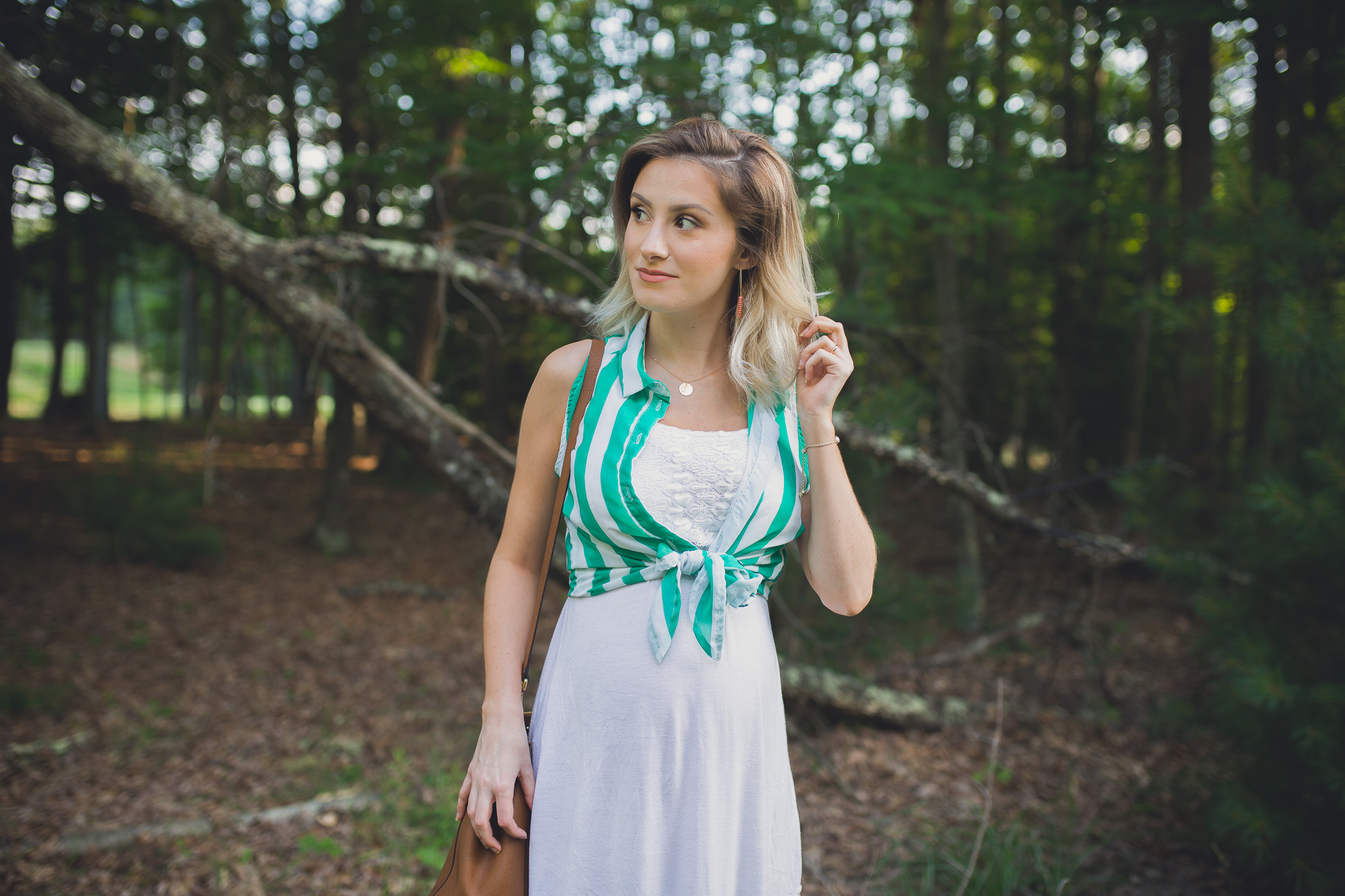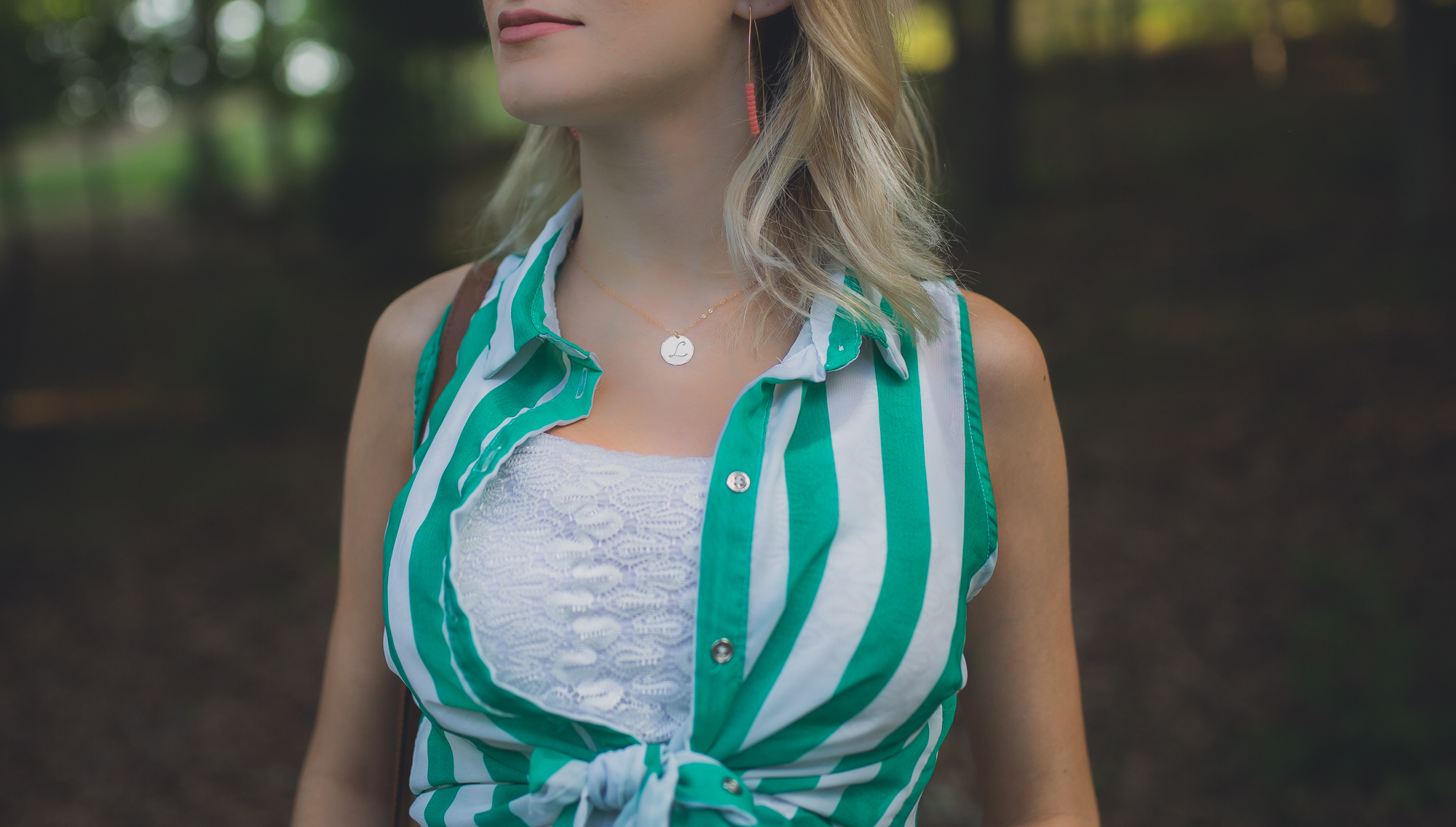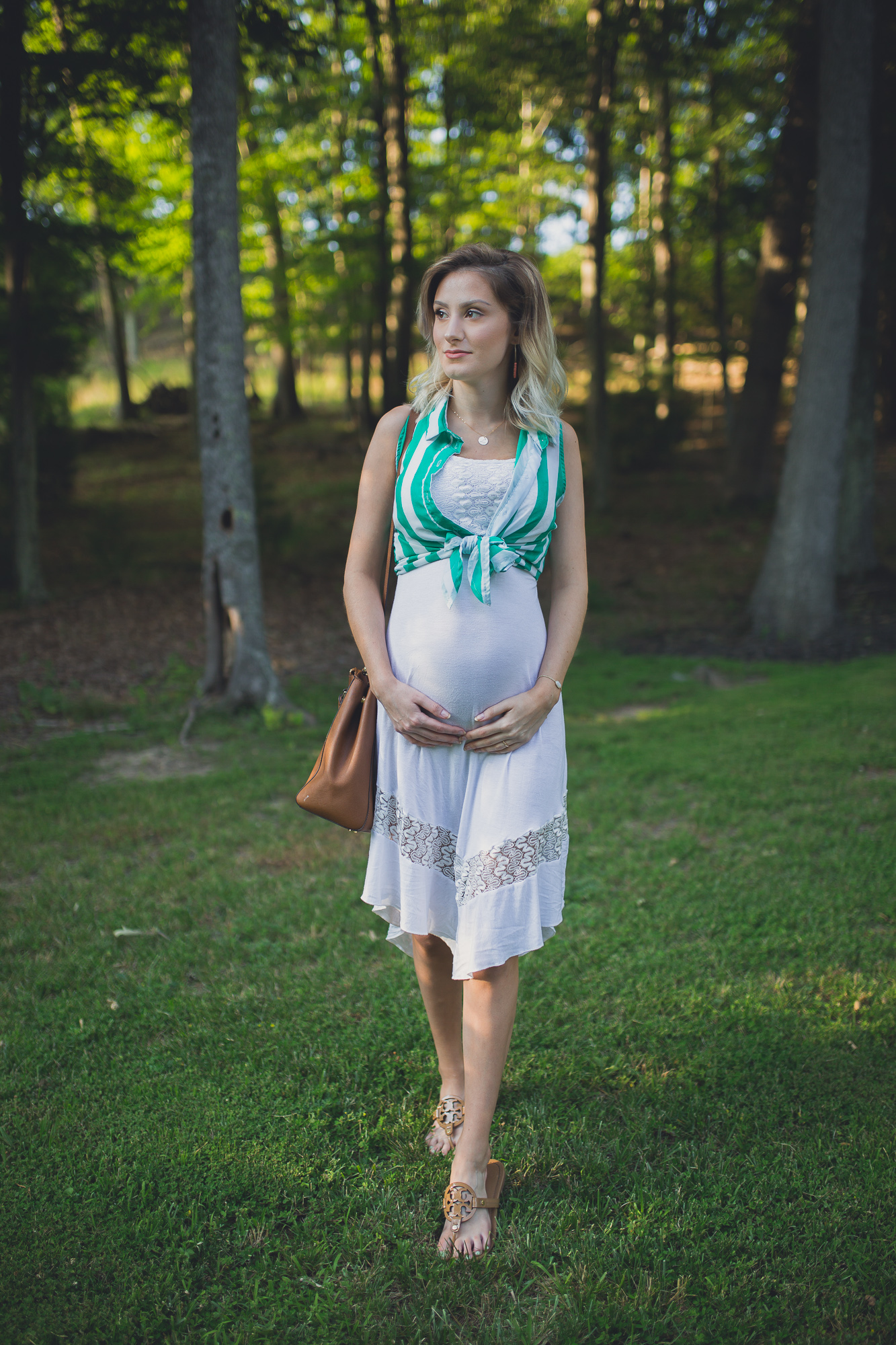 Hello everyone and welcome back to another blog post!
I have had this dress for years and literally have only worn it maybe once or twice.  I don't know why because it is actually really cute and comfortable and I love that it still fits with my growing belly and boobs!  Since it's a simple white dress, I wanted to give it a little color boost with this green shear top that I have also had for years and I tied it just above my belly to show it off a little.  I have been doing this a lot with t-shirts lately.
CY Design Studio is awesome and sent me some more jewelry to show you guys and they also have a coupon code for you to get 10% off of your purchase with my code 'JESSICA10'. These earrings are honestly some of my new favorites now.  They're simple and classy yet super interesting at the same time.  This dainty little initial necklace is also a great addition to any outfit.  You can get it in gold or silver with your choice of initials/personalization.
Their garnet gemstone tear drop necklace was worn by Candace King and their Quartz Dagger Necklace was worn by Allison Scagliotti both on the Vampire Diaries!  That show used to be my jam! They have also had their Green Onyx Gemstone Earrings worn by Gina Rodriguez on Jane the Virgin.
Now, let's take a trip down honesty lane.  As you can probably tell from some of these pictures, I edited my skin like crazy!  I know it doesn't look great but there was only so much decent looking editing I could do to cover up how bad my skin has been lately!  I was broken out really badly on this day and the lighting wasn't improving my skin texture at all.  Who else doesn't get the "glowing skin" when they pregnant and instead get horrible acne?  I deal with acne when I'm not pregnant so you can imagine how bad it can get when I am pregnant haha.  My family has a history of hormonal issues so I'm guessing that's my problem because I have tried literally everything and taken accutane twice.  From what my husband and I have found it seems that most hormone specialists will not see you for acne related issues until you are at least 25 because it's not considered adult acne until that point.  SO the good news is, I'm 24 now and by the time I finish breast feeding I will be at least 25 and hopefully be able to get my acne treated for good!
Below are some super cute white dresses that I found that would be perfect for the remainder of this summer!