One of my favorite things about living in the NC Triangle is how much people here value community and local businesses.  Where I am from people tend to not give local businesses a chance but here in NC everyone embraces and supports them!
I had the pleasure of meeting Ashley Summerville, the CEO and creator of SummerReign Cosmetics.  She is a scientist by day and uses her skills after work to create her beautiful all natural organic lipsticks.  She started SummerReign and developed the formula all on her own earlier this year.
Let me tell you, I learned a thing or two from Ashley on what kind of nasty ingredients are lurking in mainstream makeup products and am excited about the rise in popularity of all natural makeup companies like SummerReign.
Here are some of her beautiful colors that I swatched and man these are so moisturizing and comfortable to wear!  They are also surprisingly pigmented for being so moisturizing and all natural.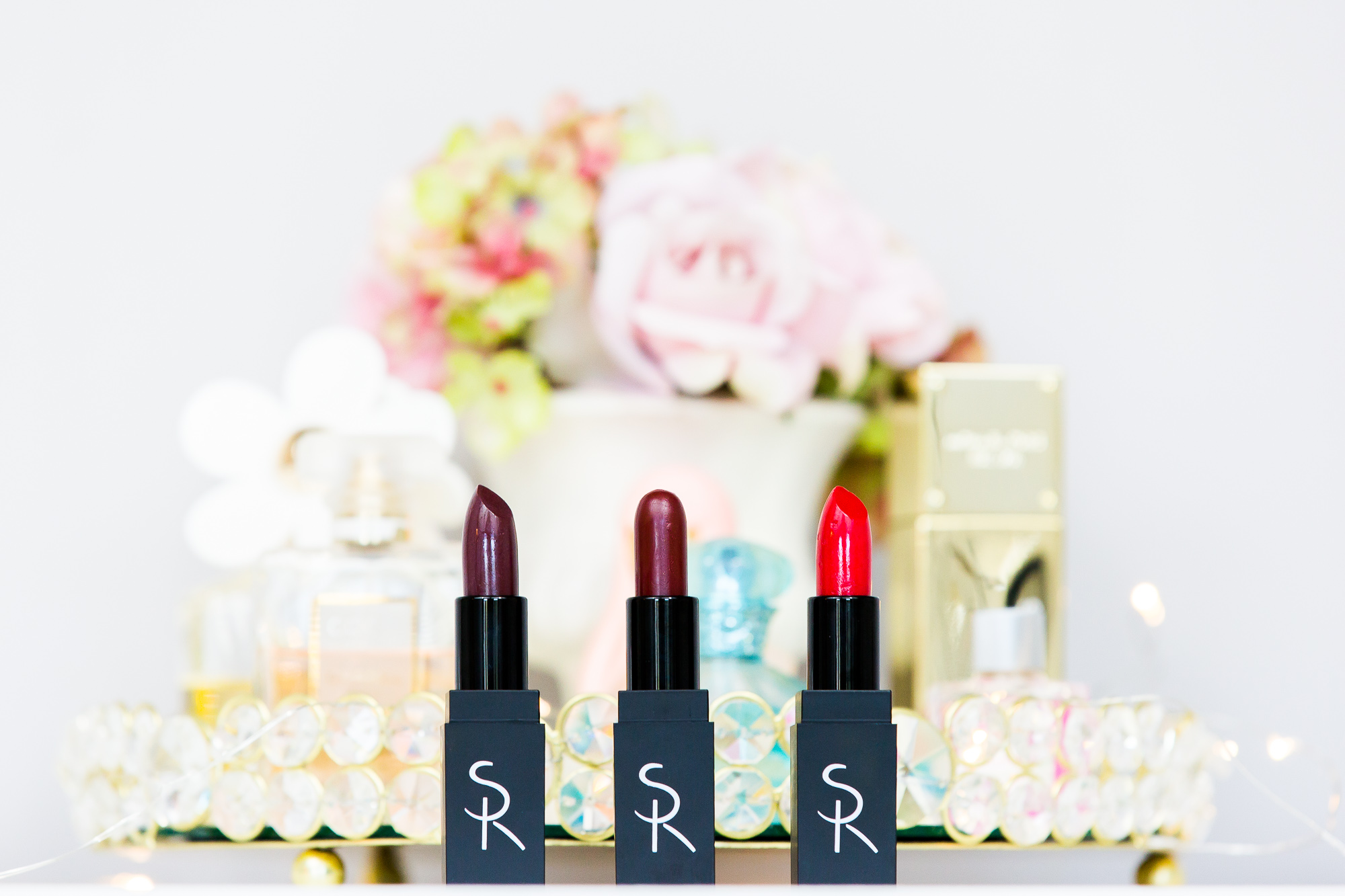 I was so shocked by the pigmentation when I put on this red lipstick!  It applied beautifully and is probably the most vibrant lipstick that I own (which is so interesting because it can be difficult to make all natural makeup so pigmented).  I started my day with very chapped lips and wore it all day.  It was very comfortable and moisturizing.  I have very dry lips that crack and peel (I know you were dying to know that) and typically lipstick, even when it is glossy,  gets very dry and peely looking on my lips but this SummerReign lipstick didn't and kept my lips hydrated the whole time I had it on.  This is the color Crave and I thought it was very flattering with my skin tone and it made my teeth look extra white even though I haven't whitened them in forever!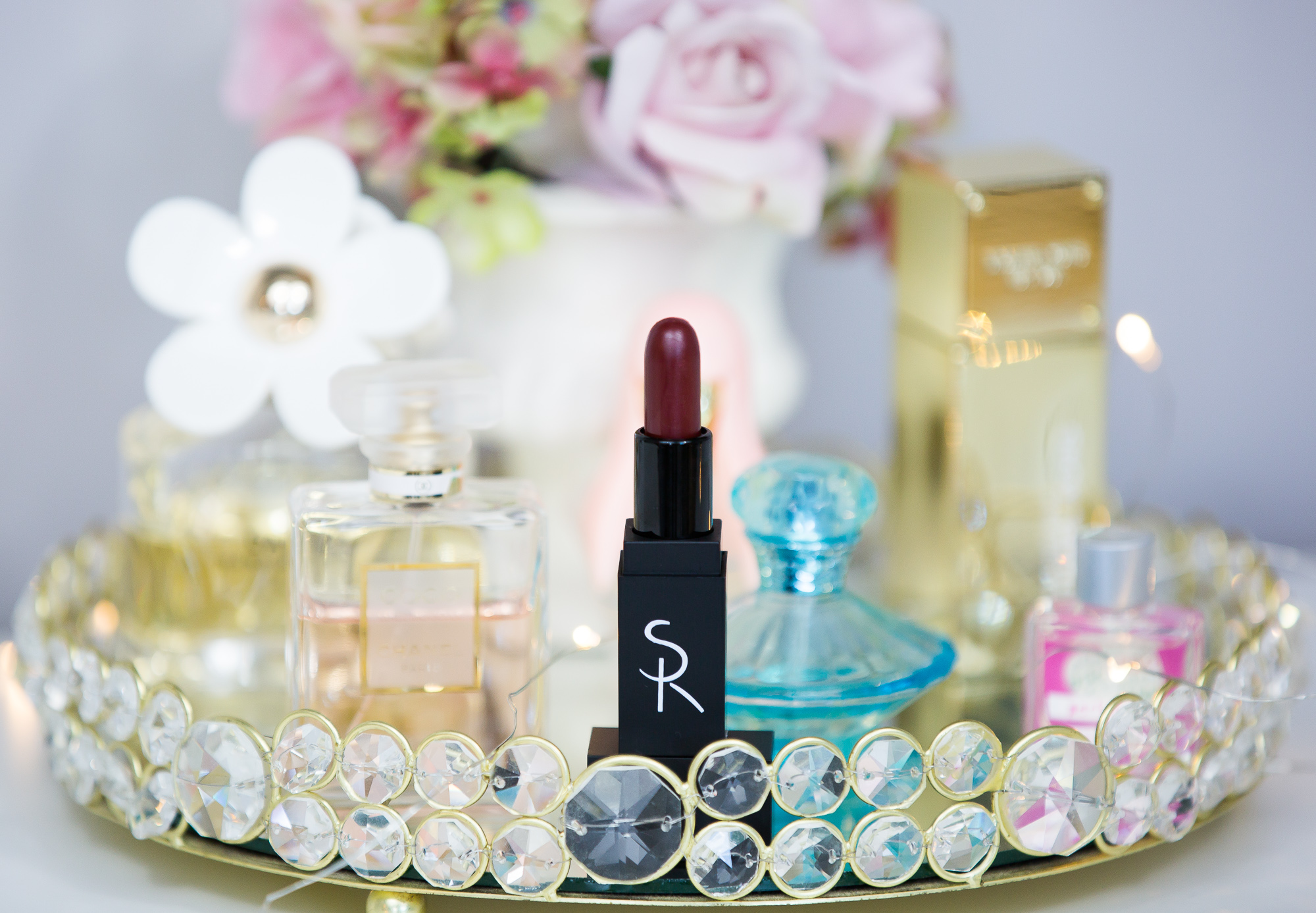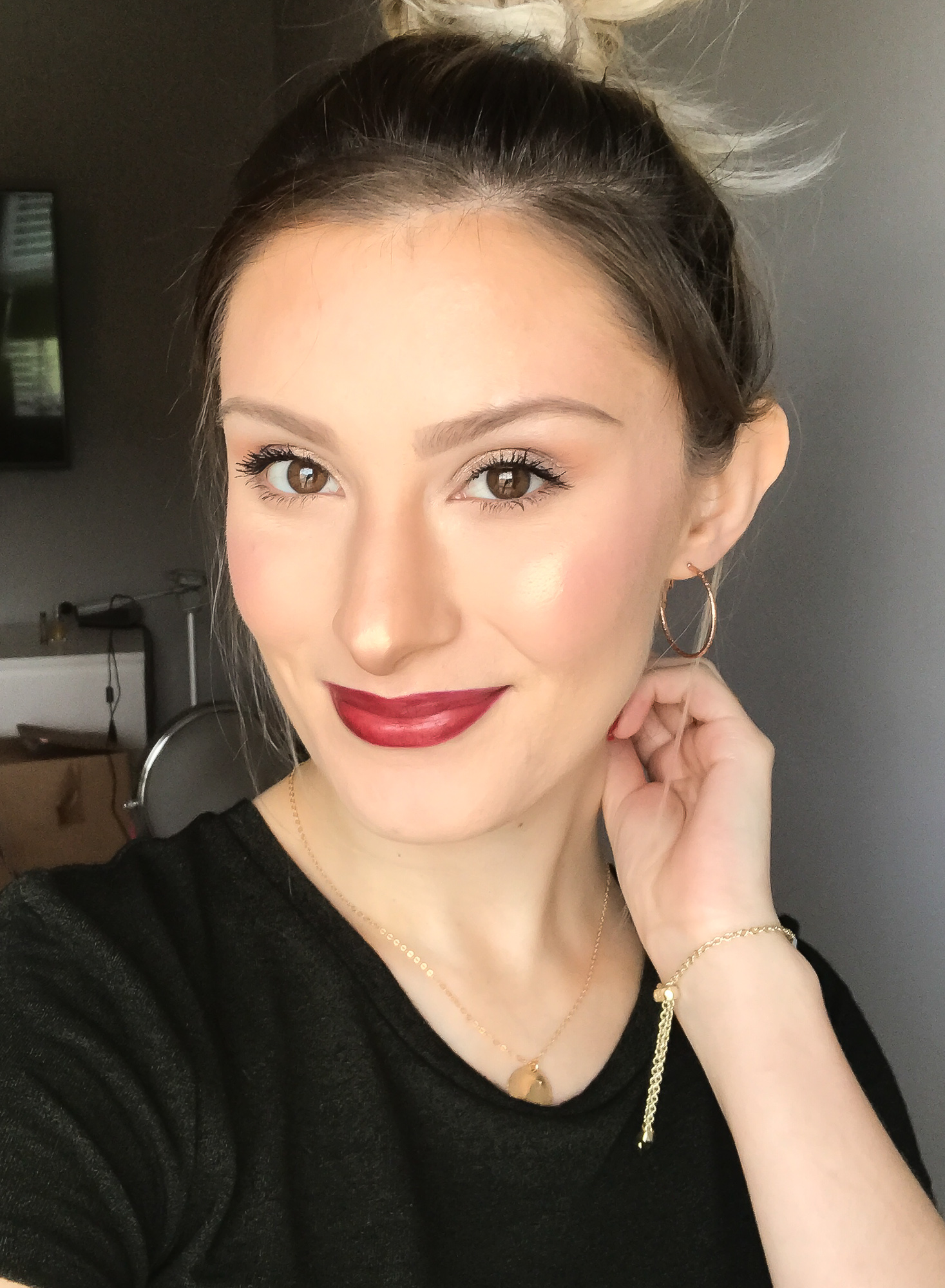 This lipstick color is called Fine as Wine and I think that is a perfect name for it!  It's the perfect shade of a darker red/ burgundy and I love how SummerReign offers rounded or angle shaped lipsticks in every color!  The round may work better for some peoples lip shape than an angled lipstick.  I had never used a rounded lip products and thought it might be a little more difficult but it was such a breeze to put on and just as easy as any other shaped lipstick!
This shade in the color SummerReign was so pigmented it even left me with a beautiful stained lip when I wiped it off (left photo).  This color will be perfect for autumn and even if it wears off, you're still left with a plum colored pout!
You should all check out SummerReign Cosmetics if you love beautiful high quality lipstick that is also good for you and your lips!  They plan on launching some more colors soon so be on the lookout for those!  Follow @summerreign_cosmetics on Instagram to stay up to date with events they are at and new products.