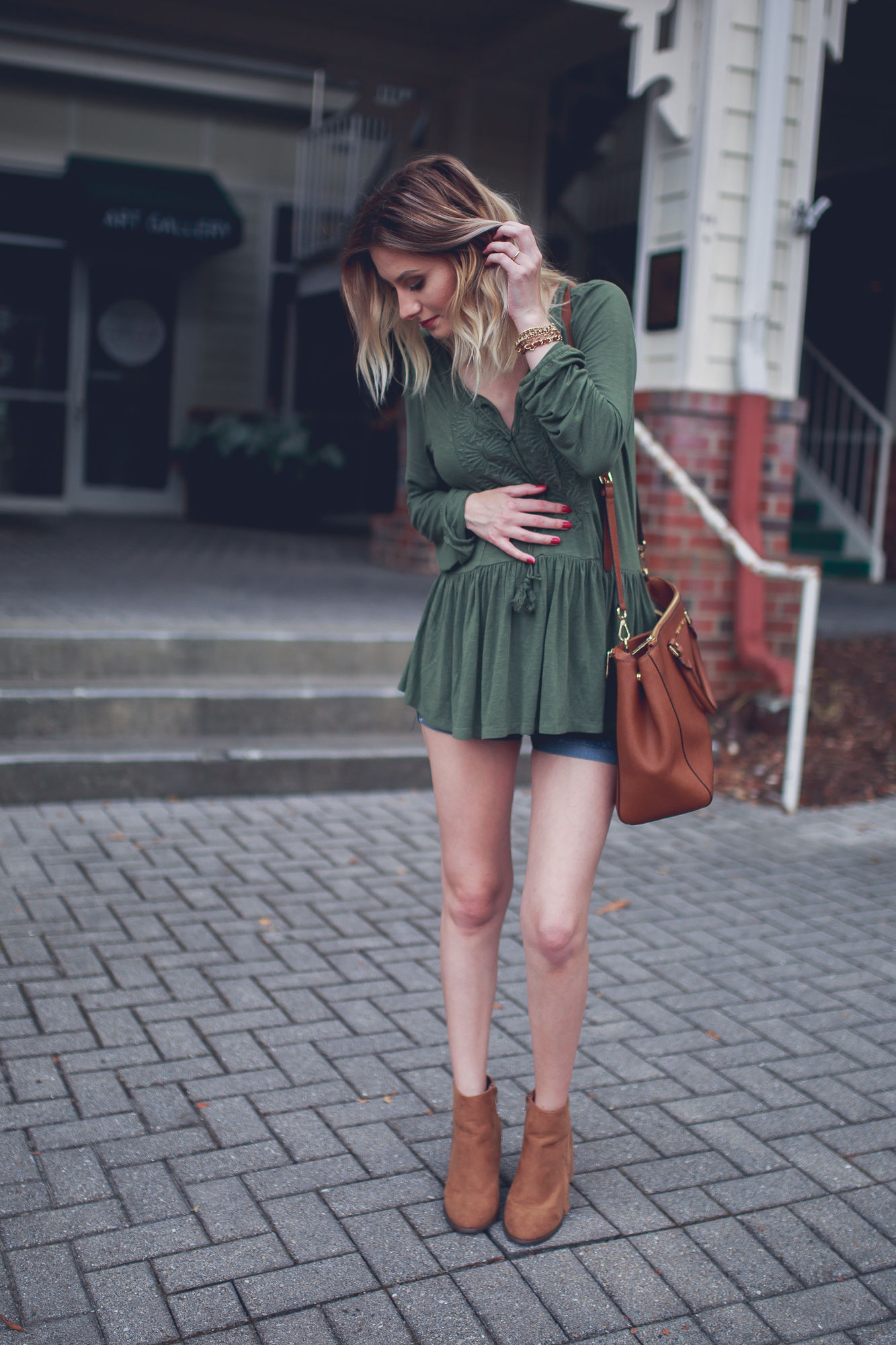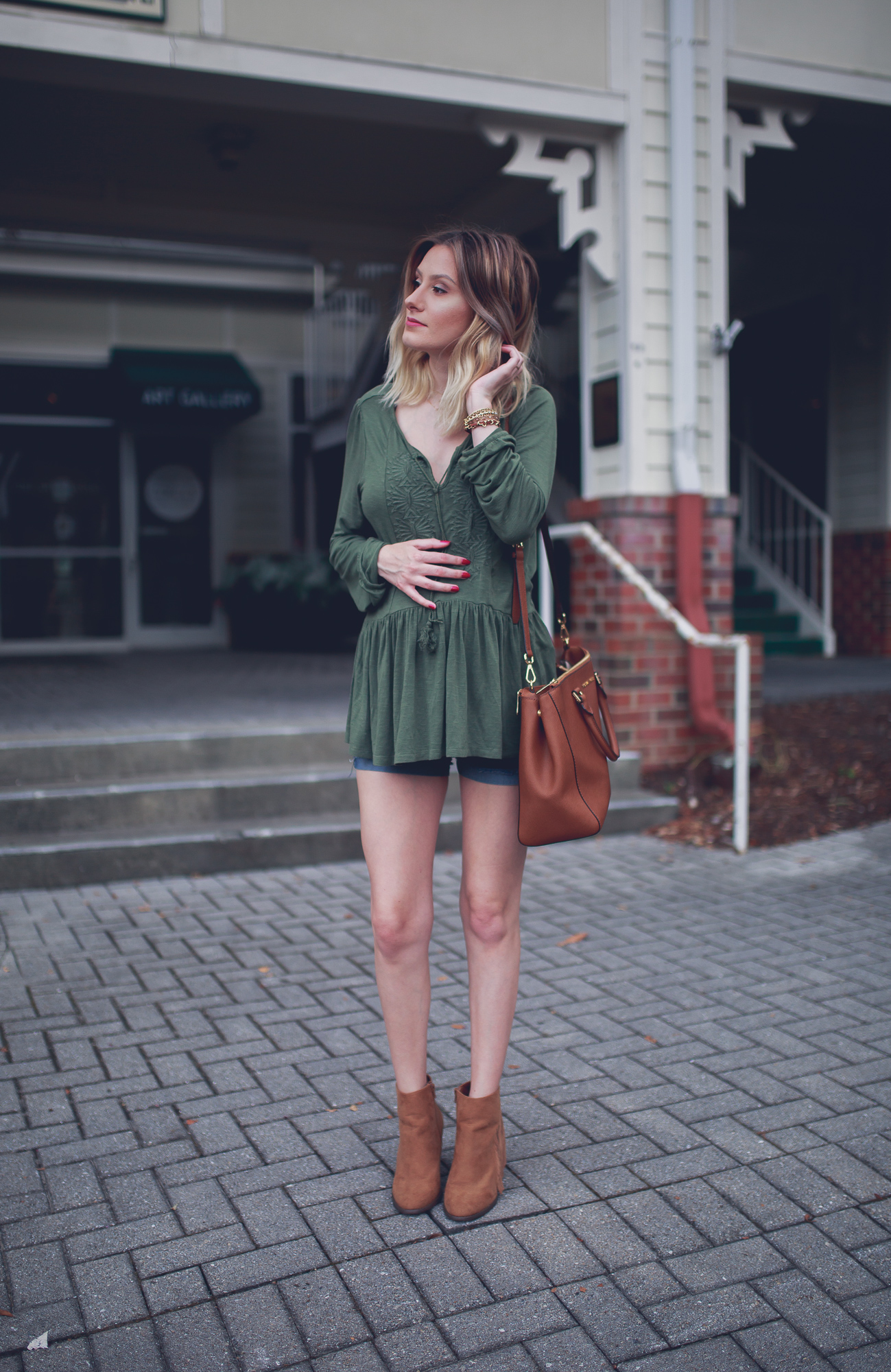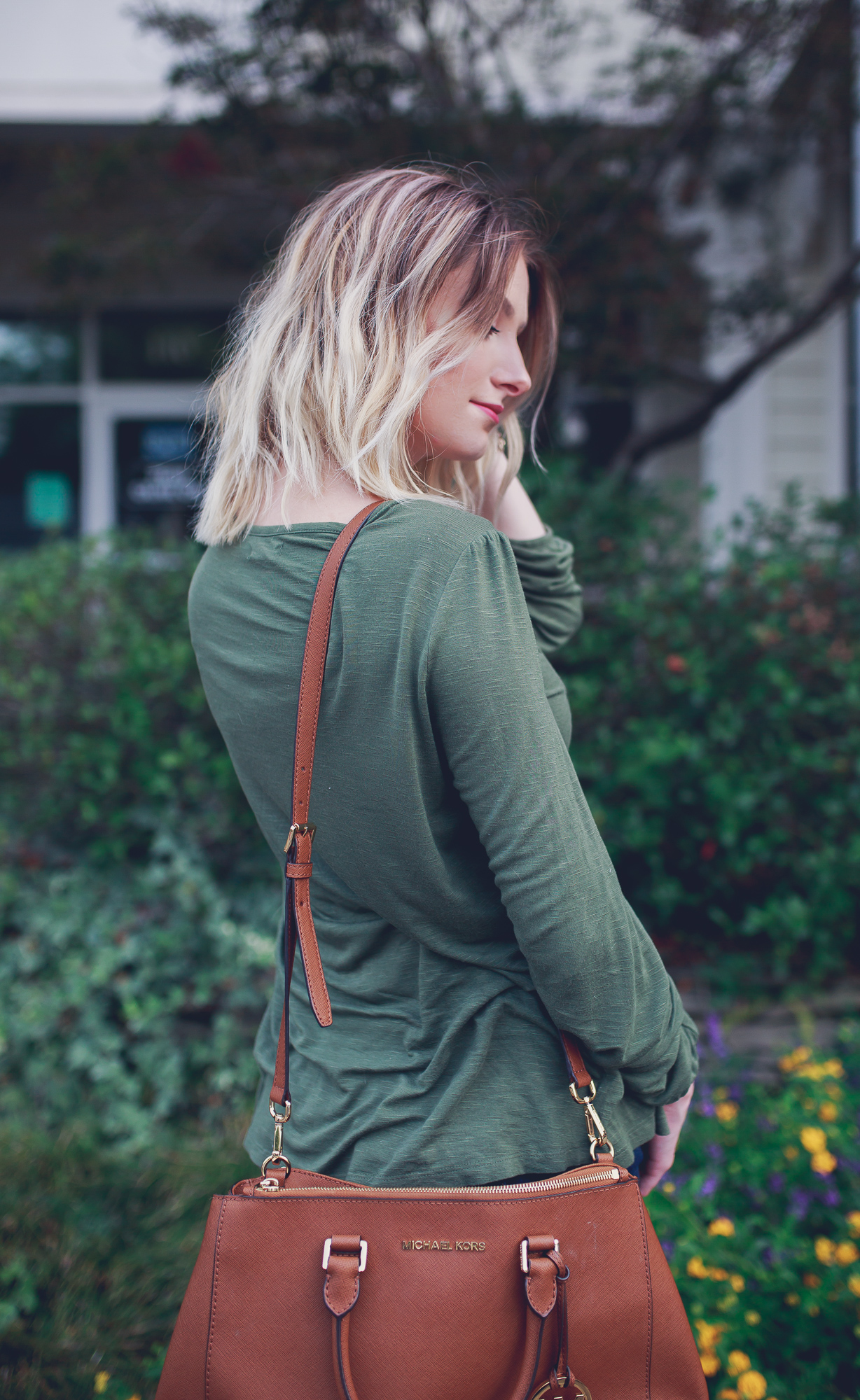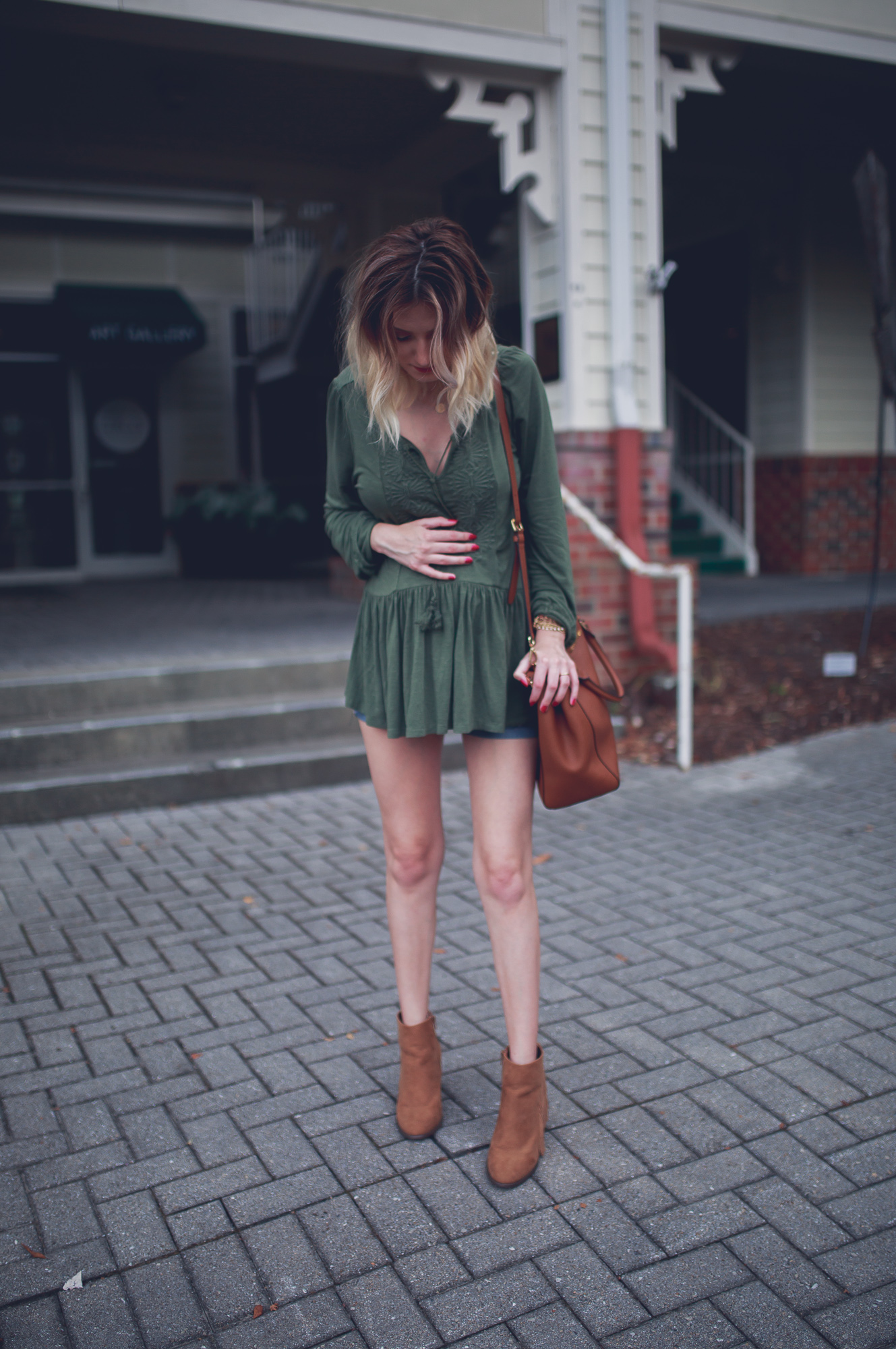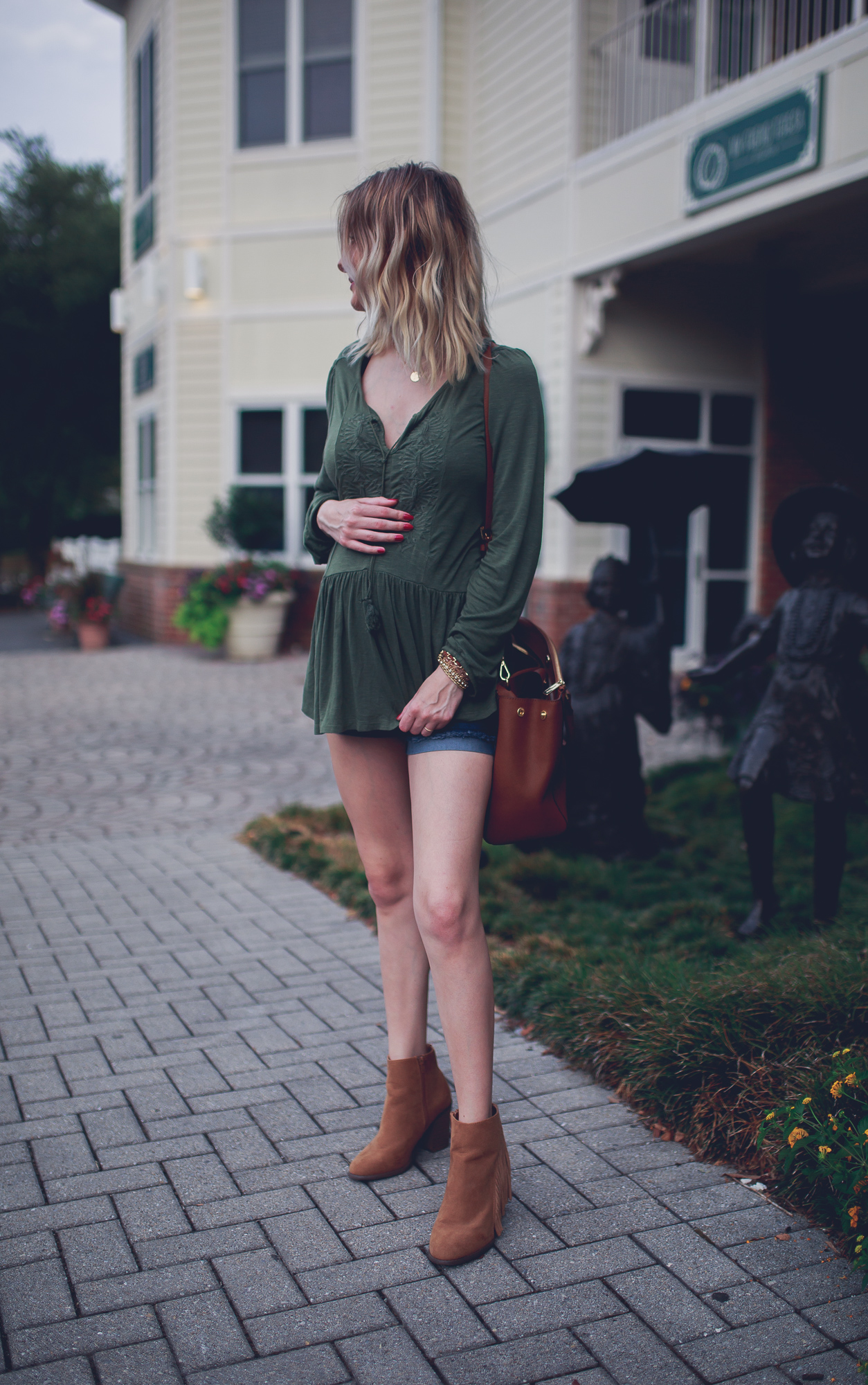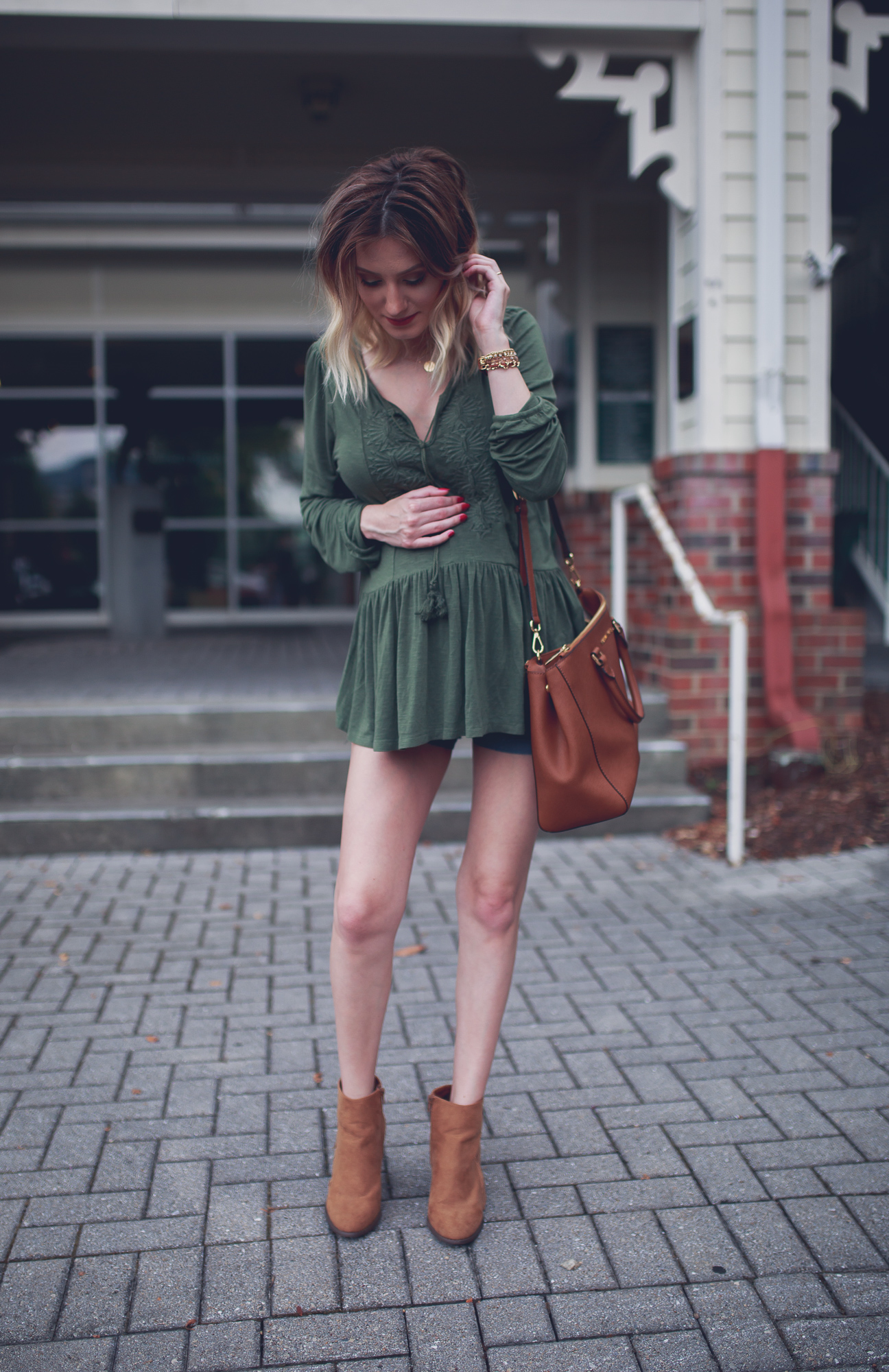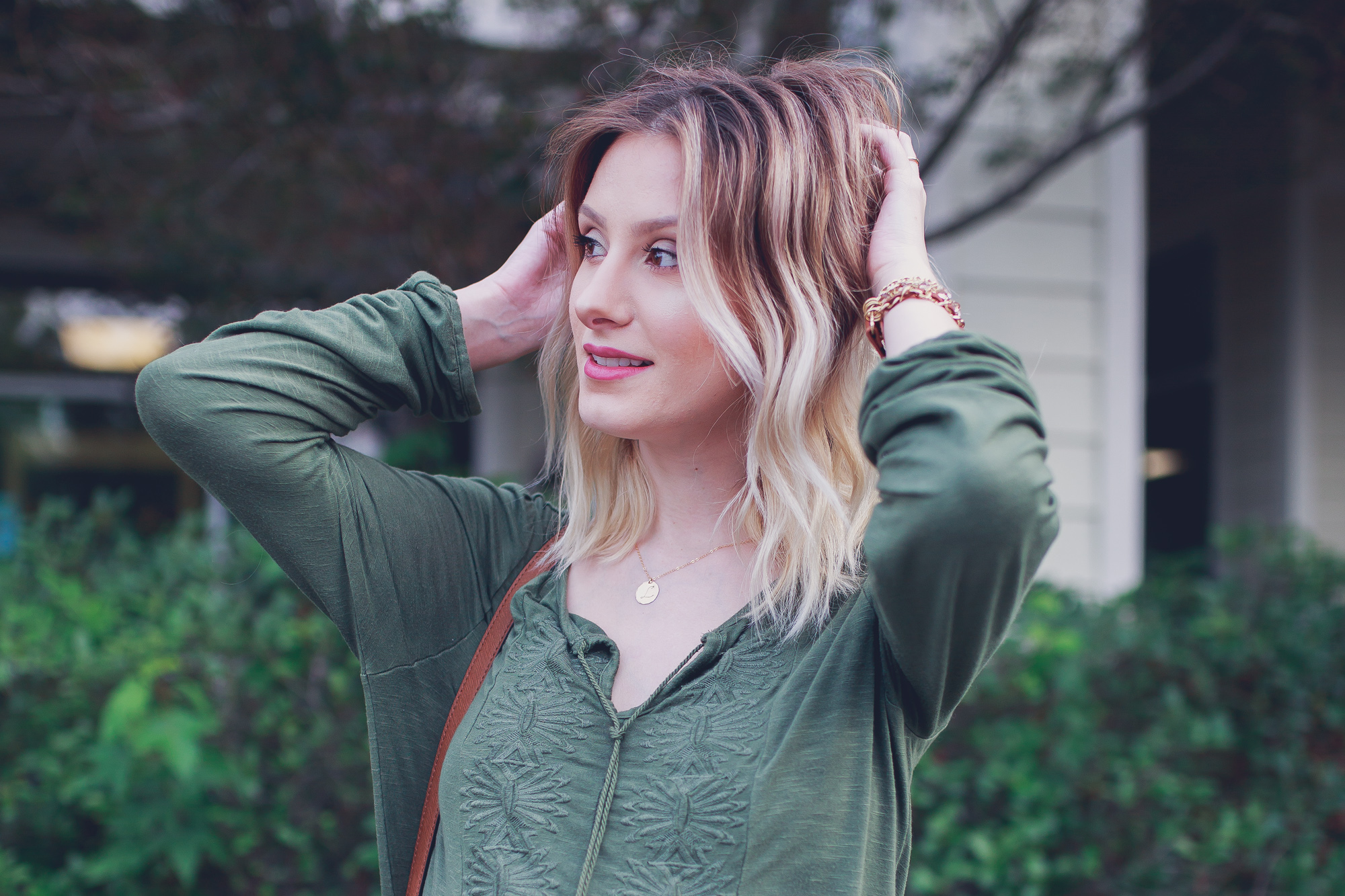 We are now 29 weeks pregnant and officially in the third trimester!!!  I got freaked out the other day when I realized that Catalina could be here in like two months.  I still haven't bought any baby gear…  As much as I love feeling her move around, I am really looking forward to not having a belly and aching all over.  I have been laying around so much this past week because I'm in all sorts of pain in my pelvic and leg regions.  I took some acetaminophen and made myself go out today and finally felt ok!  I wore some simple maternity shorts from the brand Haute Mamma (I seriously can not find this brand online).  I also wore a super flowy shirt that I bought from Express forever ago but I still love it.  It's a little too big on me since all they had was a medium, but I thought it was so cute (and it was on sale) so I bought it anyways.  I guess it's a good thing I bought a size up because now I can wear it even with my bump!  I finished off the outfit with my favorite fringed booties that I bought at Forever21 last year.  I'm really digging the colors of this outfit.  The colors and the boots really make me feel like we're transitioning into fall.  I know, I know, August just began.  I'm that annoying person that is ready for autumn and Halloween on September 1st, so I'm already getting excited!  My bracelet is from Charming Charlie's and my necklace is from CY Design Studio.  You can use the code 'JESSICA10' and get 10% off of your CY Design Studio purchase!
I've linked some similar pieces below and now I've made it easier for you all to shop my IG outfits since I recently joined Like To Know It!
Also, for those of you who have asked how I do my hair messy wavy like this, I've linked everything that I use below as well!