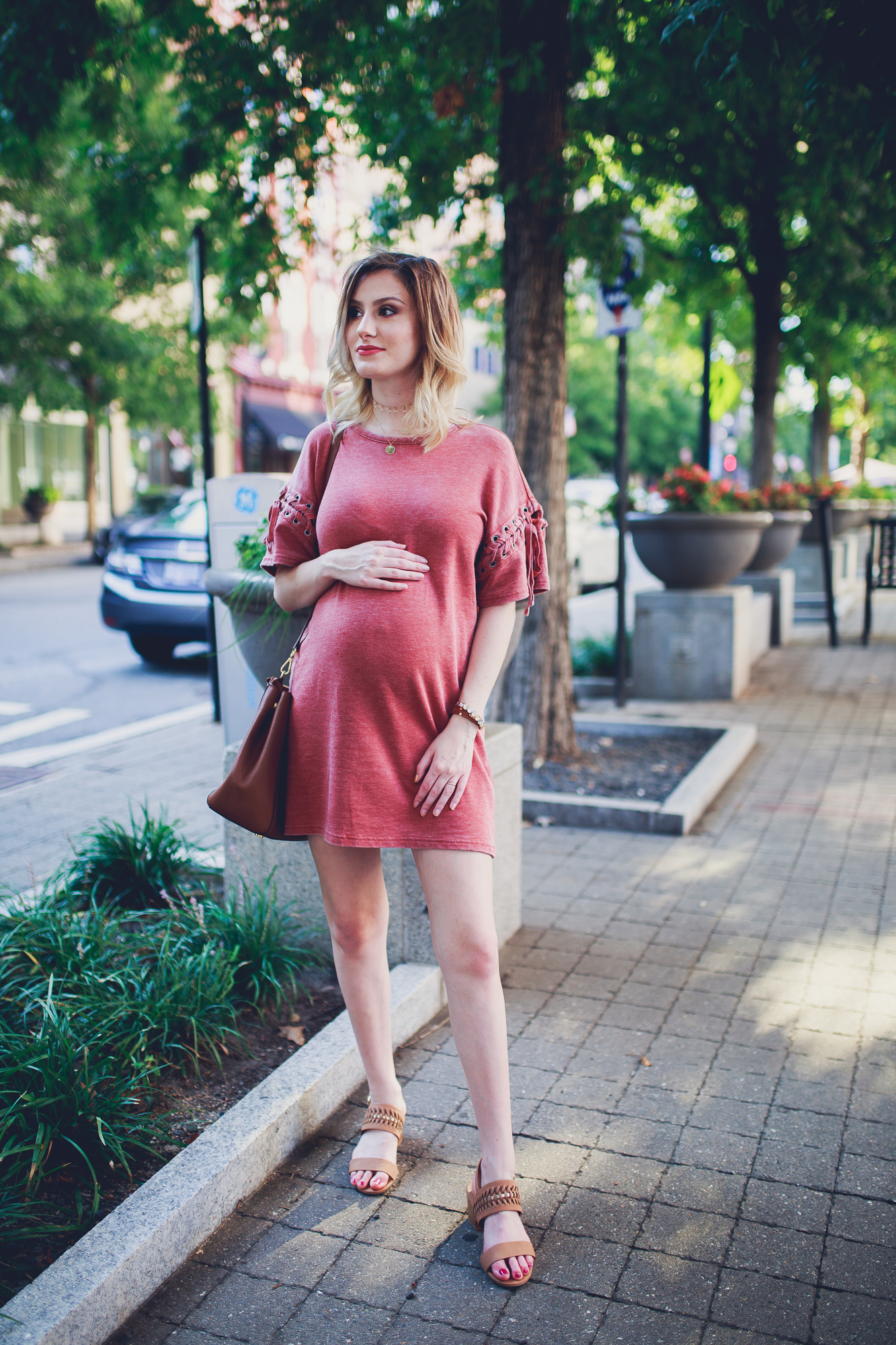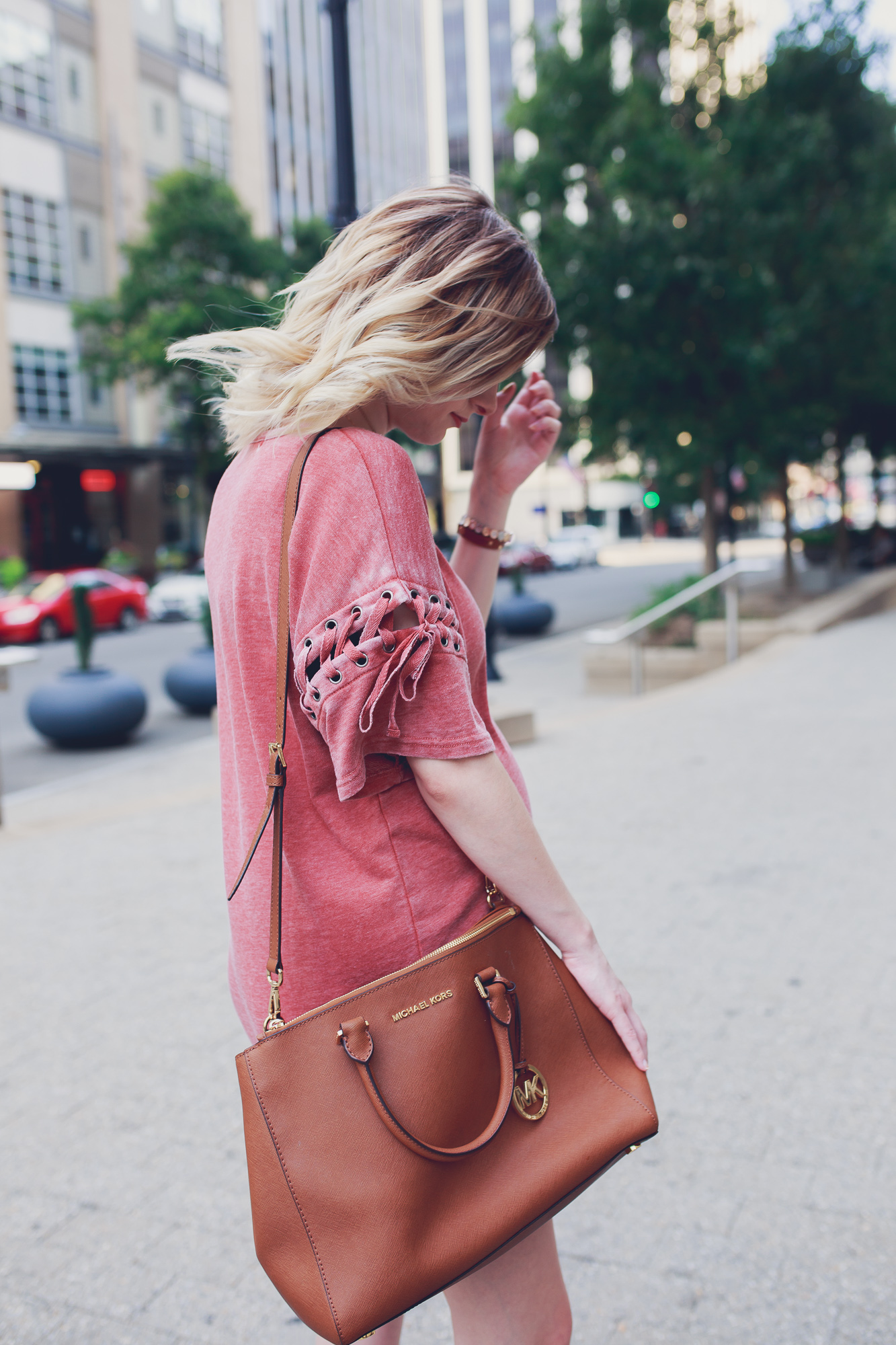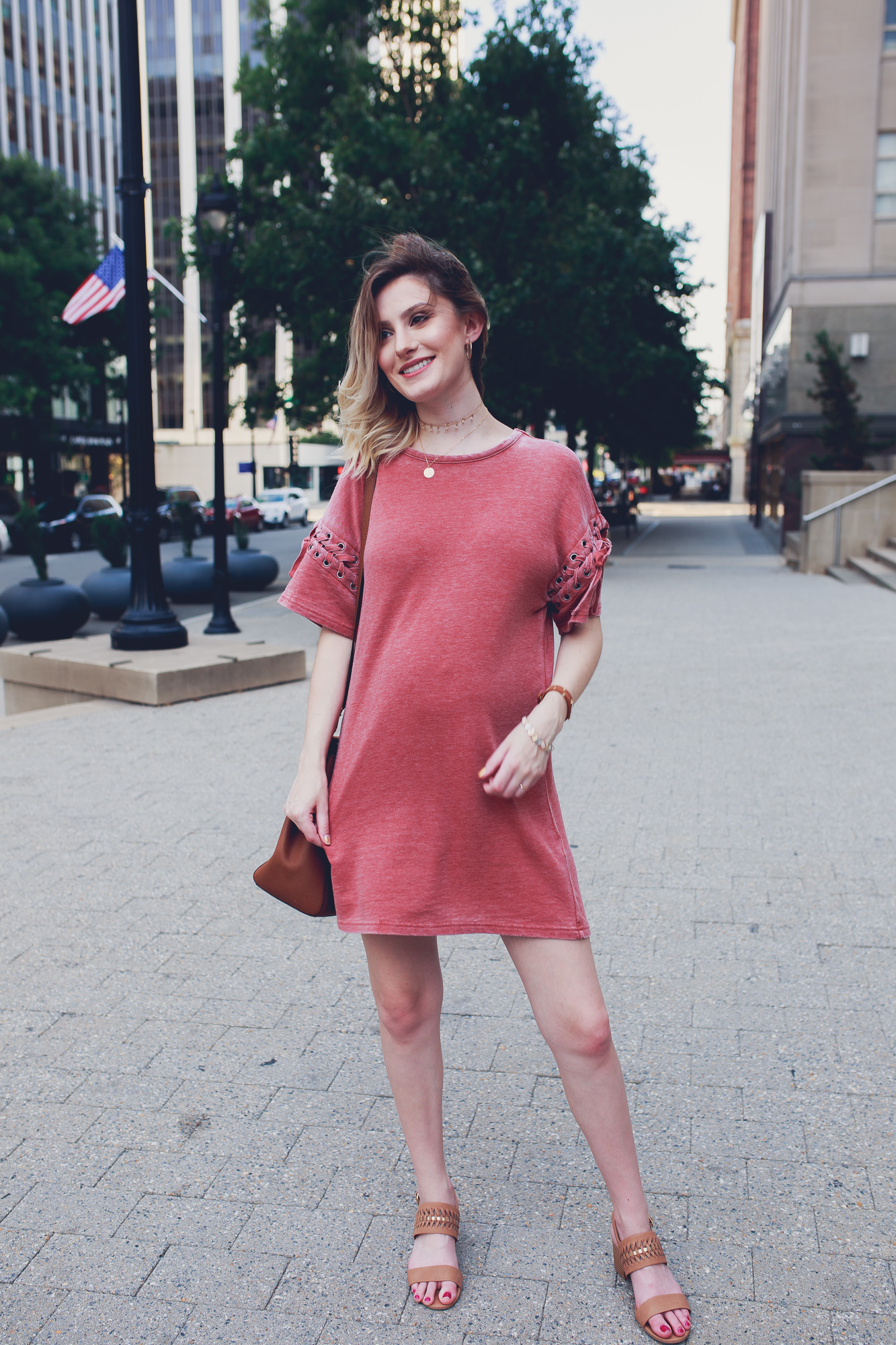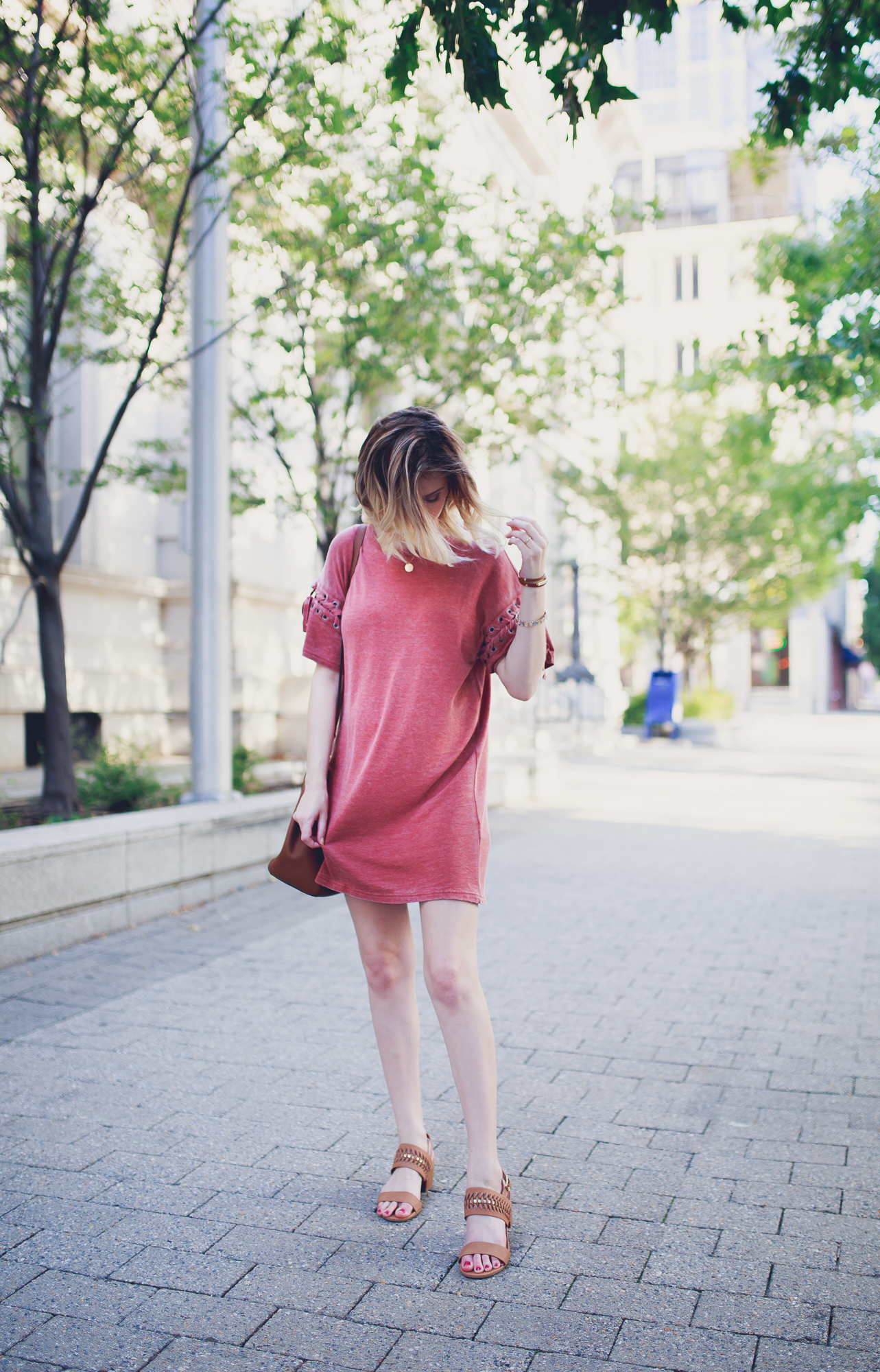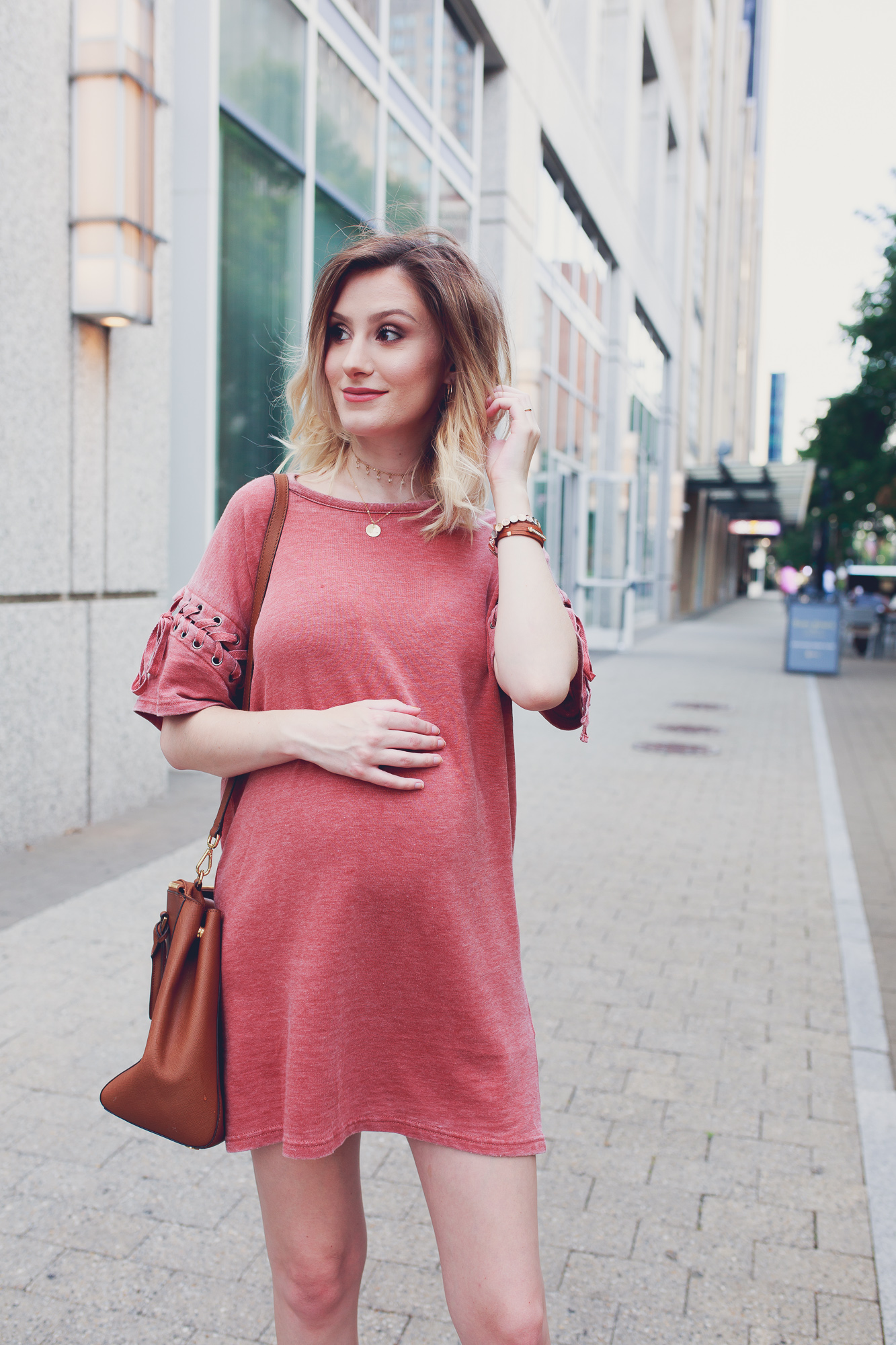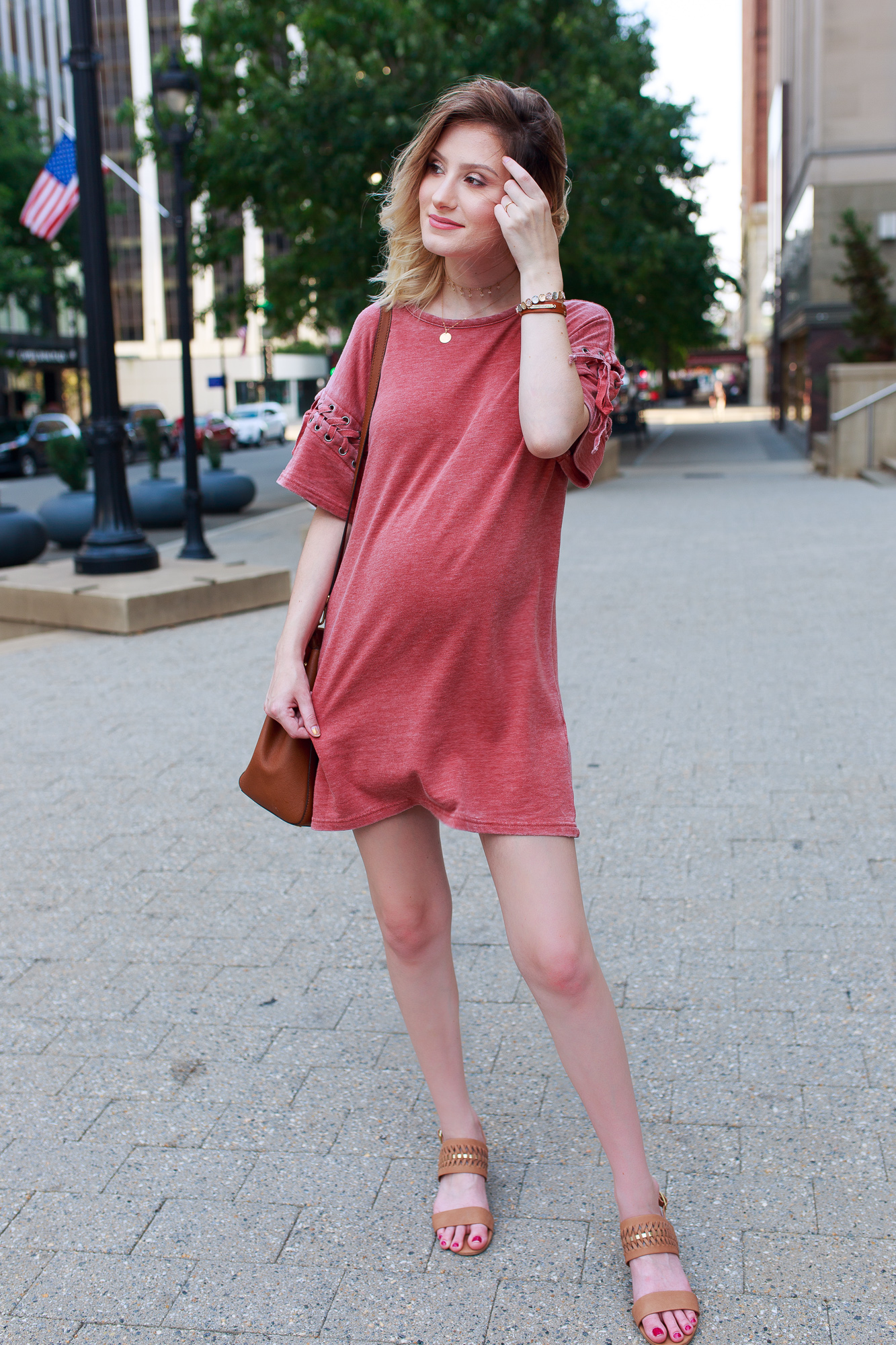 It's September which means its basically fall right?!  I have really been digging this cooler weather here in North Carolina and have already been wearing plenty of cardigans and sweater dresses like this one!  I love that it is shorter in length and short sleeved because it makes it the perfect transition piece.  It looks great during the fall because it's sweat shirt material but it also works for the end of summer since it is not going to keep you too hot.  I found this one at Forever21 and it was only around like $20, so I got a couple of their new sweater dresses.  I was able to buy this dress in my pre-pregnancy size but had to be a little careful with how I moved or bent over because my belly makes dresses a little shorter on me right now.
I layered a gold choker from Forever21 with an initial pendant necklace from CY Design Studio, and then layered a couple of bracelets I found at Charming Charlie's.
I'm 33.5 weeks so only about 6.5 weeks to go!  We are definitely slacking in having everything ready for baby Catalina.  We literally just bought a carseat, I just started washing her clothes, we have yet to paint and set up her area of her and Brayden's room, and we are still trying to figure out which stroller we want.  At first I wanted the Infant Maxi-Cosi Adorra Nomad Collection Stroller (it's so cute!) but Joel brought up a good point that Brayden asks to be carried a lot in stores and will probably get jealous and want to sit in the stroller too… SO now I have to find a double seated stroller and it's hard to find one that is also cute!  Besides the stroller there are still a ton of other small things we need to get and a breast pump.  We need to get on our list pretty quickly!
I hope that you all had a great Labor Day Weekend!  And I hope that all of you who have/are dealing with Hurricane Irma are staying safe and comfortable <3