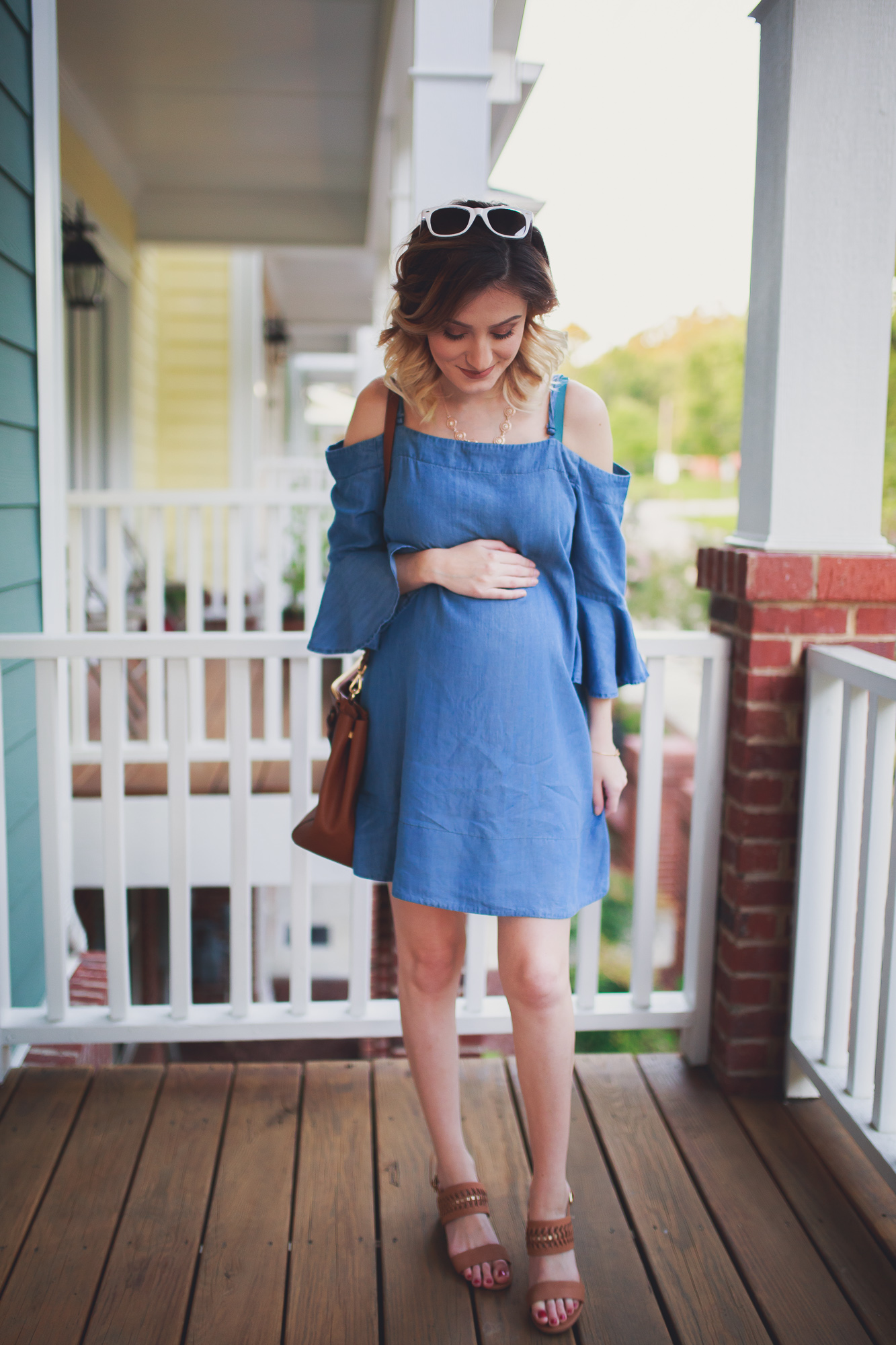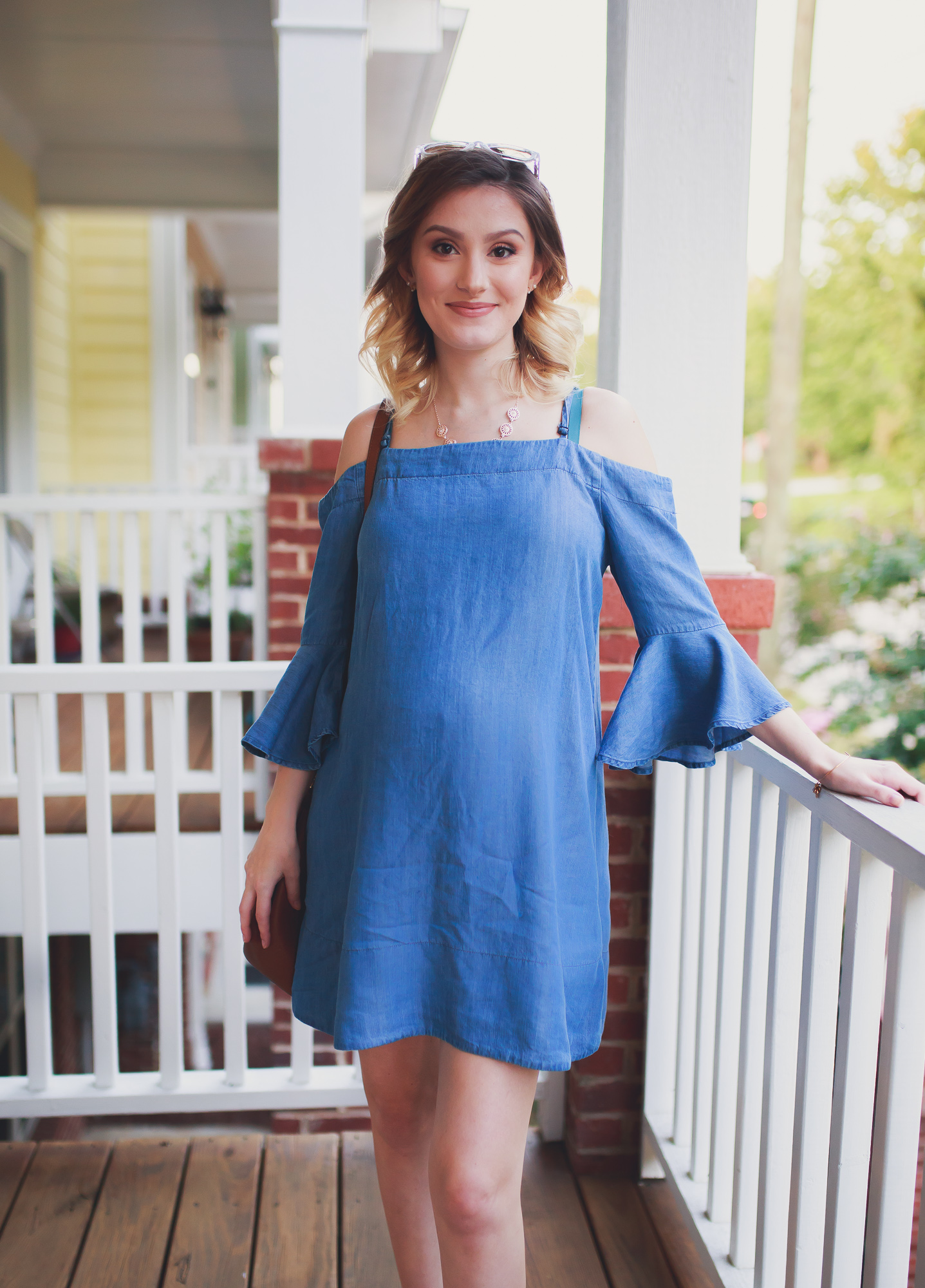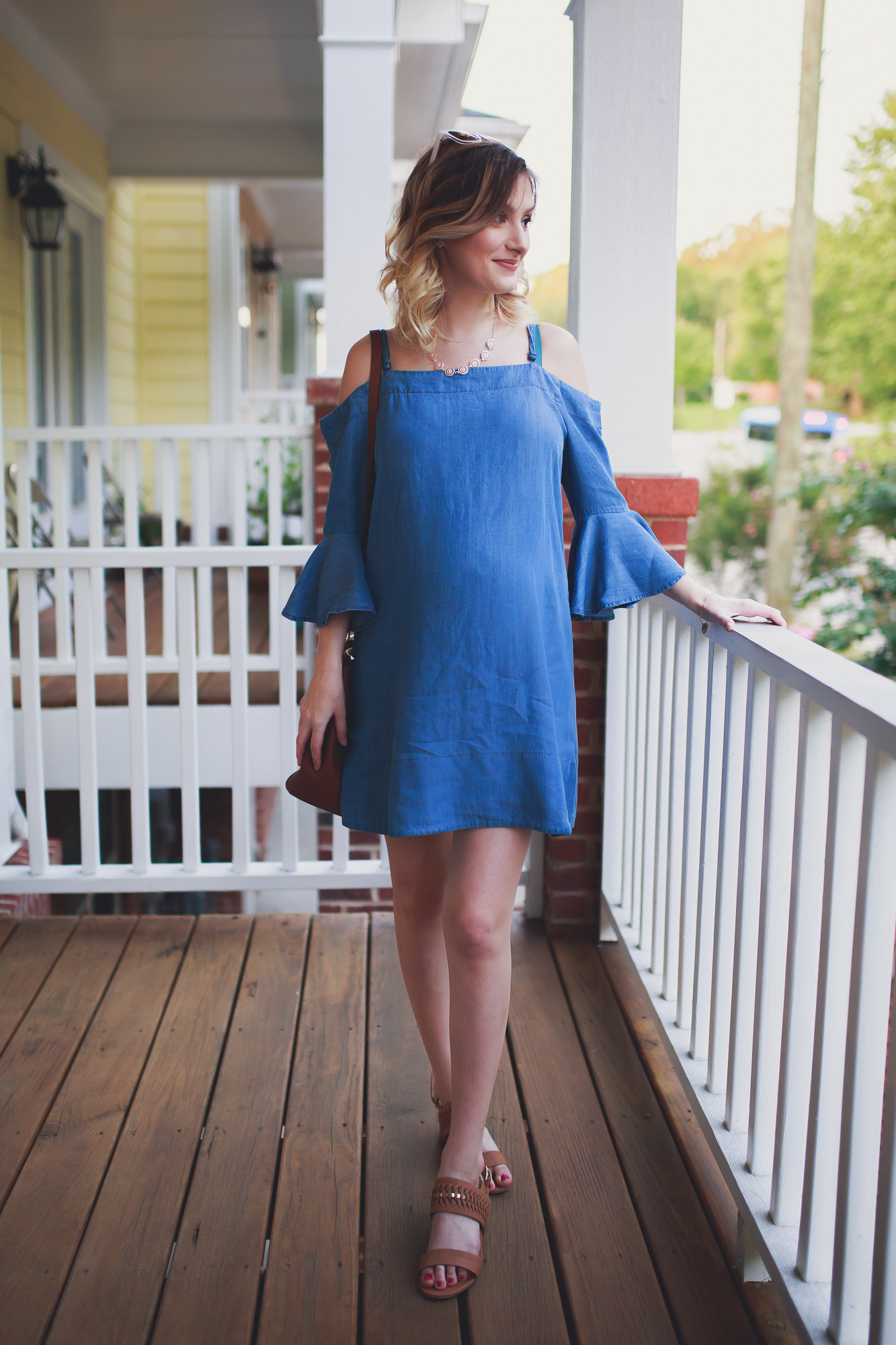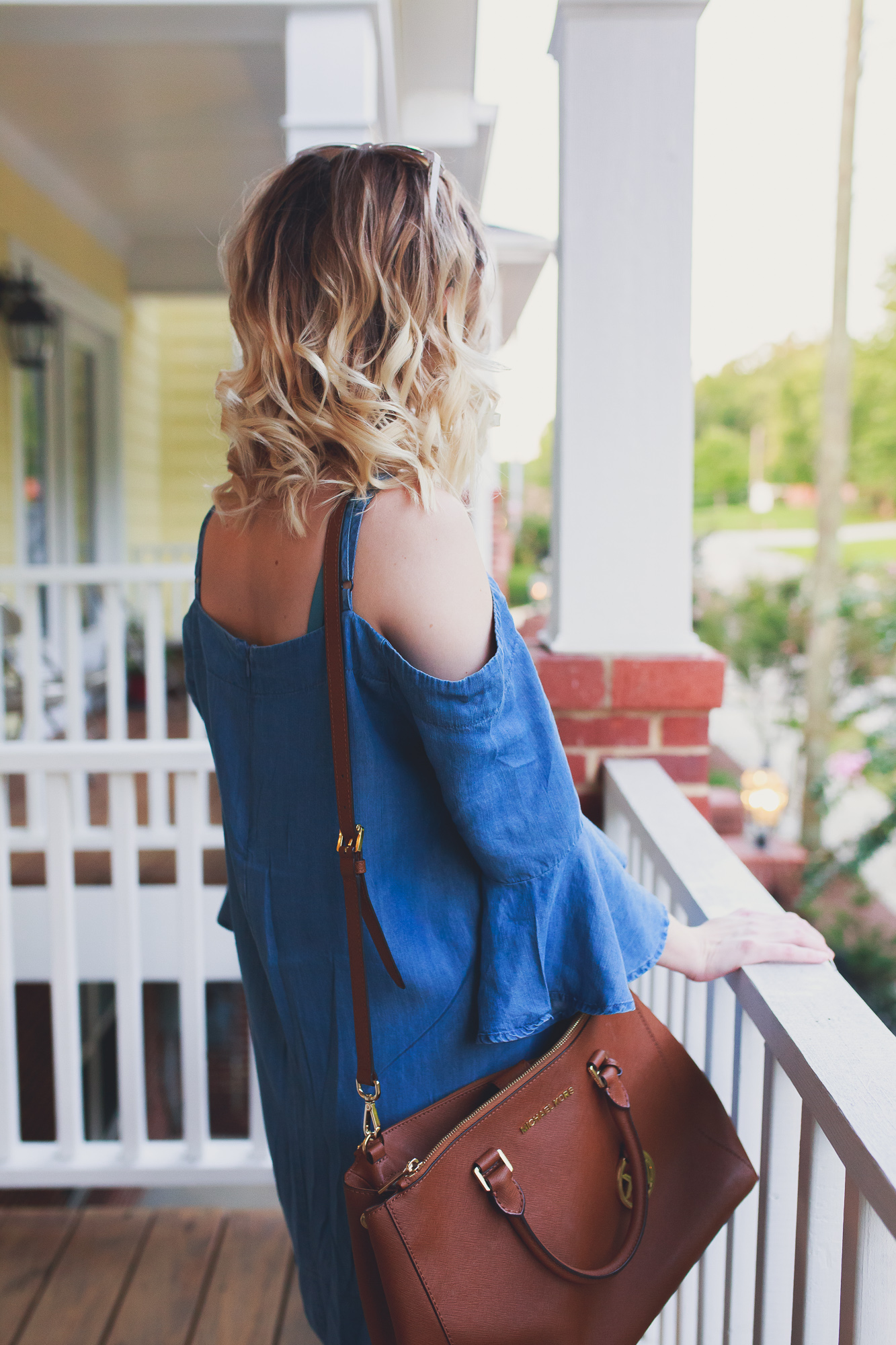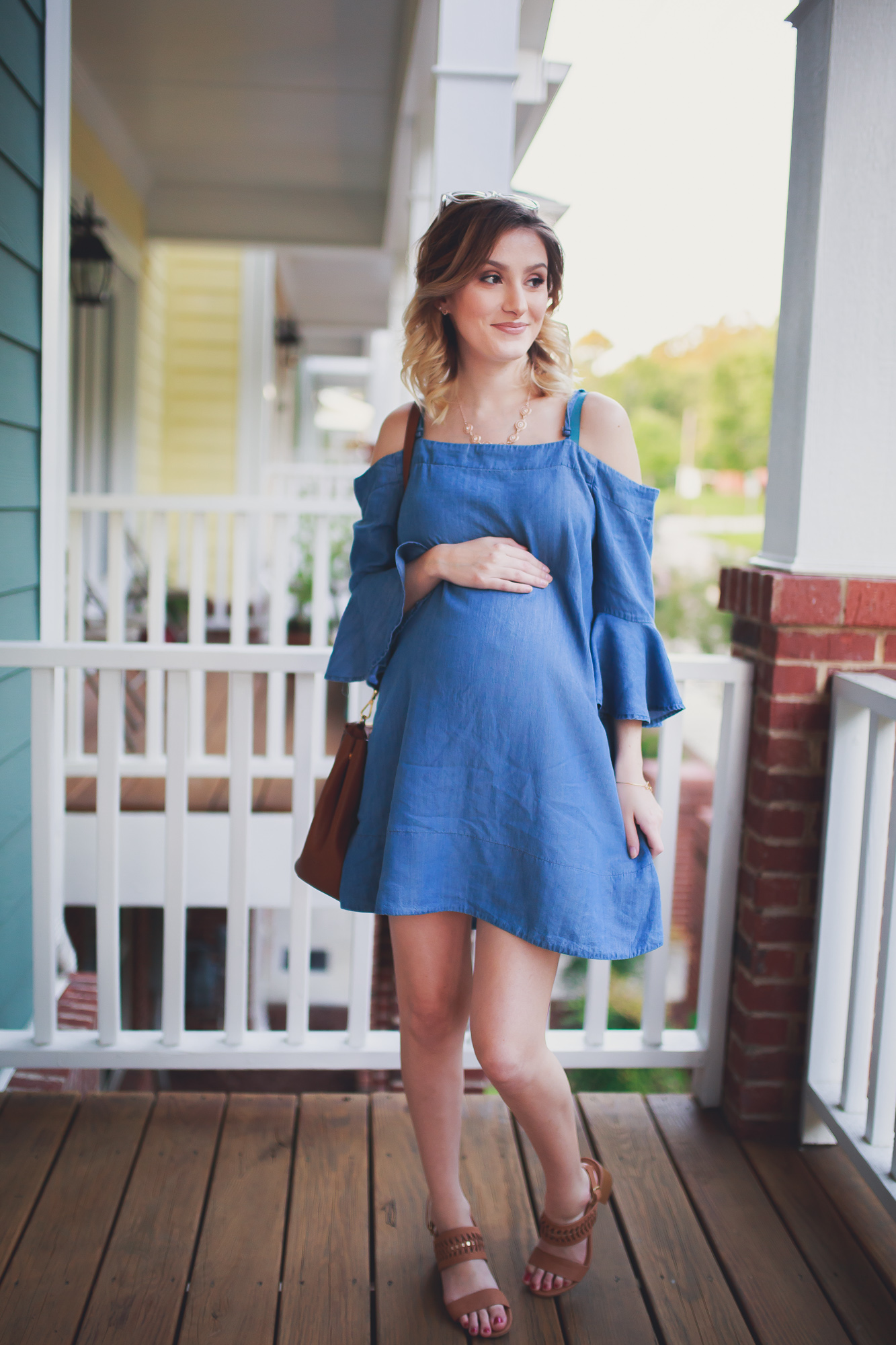 I just went shopping at Francesca's for the first time a few weeks ago and can't believe I haven't been in there sooner!  I always assumed that the clothes would be really expensive so I went in while they were having a 2 for $40 sale where if you bought two full price items they were both only $20 each.  I jumped on that and was surprised to find that most of their dresses are around $40 or less.  I just always assumed they would be much more than that!  I scored this beautiful cold shoulder chambray dress for $20 with that sale and am obsessed with it!  I bought another dress there and I think they are both super flattering on my bump and the fabric and length feel perfect even though I'm about 25 lbs heavier than usual.  I was still able to buy a small in both!
I particularly like the bell sleeves on this dress which reminds me of a medieval princess (I was the weird kid who read tons of history books about the Middle Ages and talked about them all the time.  Still do sometimes).  Bell sleeves are also becoming a pretty big trend recently and I think that they are really flattering on everyone.  Also come on, who doesn't want to feel like a medieval princess?!
I hope that you all are having a great autumn so far 😉  (I'm sorry I'm annoying). I just love fall so much!  Message me or comment your favorite fall activities!  I'm trying to make a fall bucket list.  SO far my list has just been bake pumpkin desserts, drive through Asheville and West Virginia, and go to a pumpkin patch.  I need more creative things to add!
I linked what I'm wearing and also decided to link my lipstick (which I just bought and am obsessed with) as well as everything I use to curl my hair, (I do this look with a straightener)!