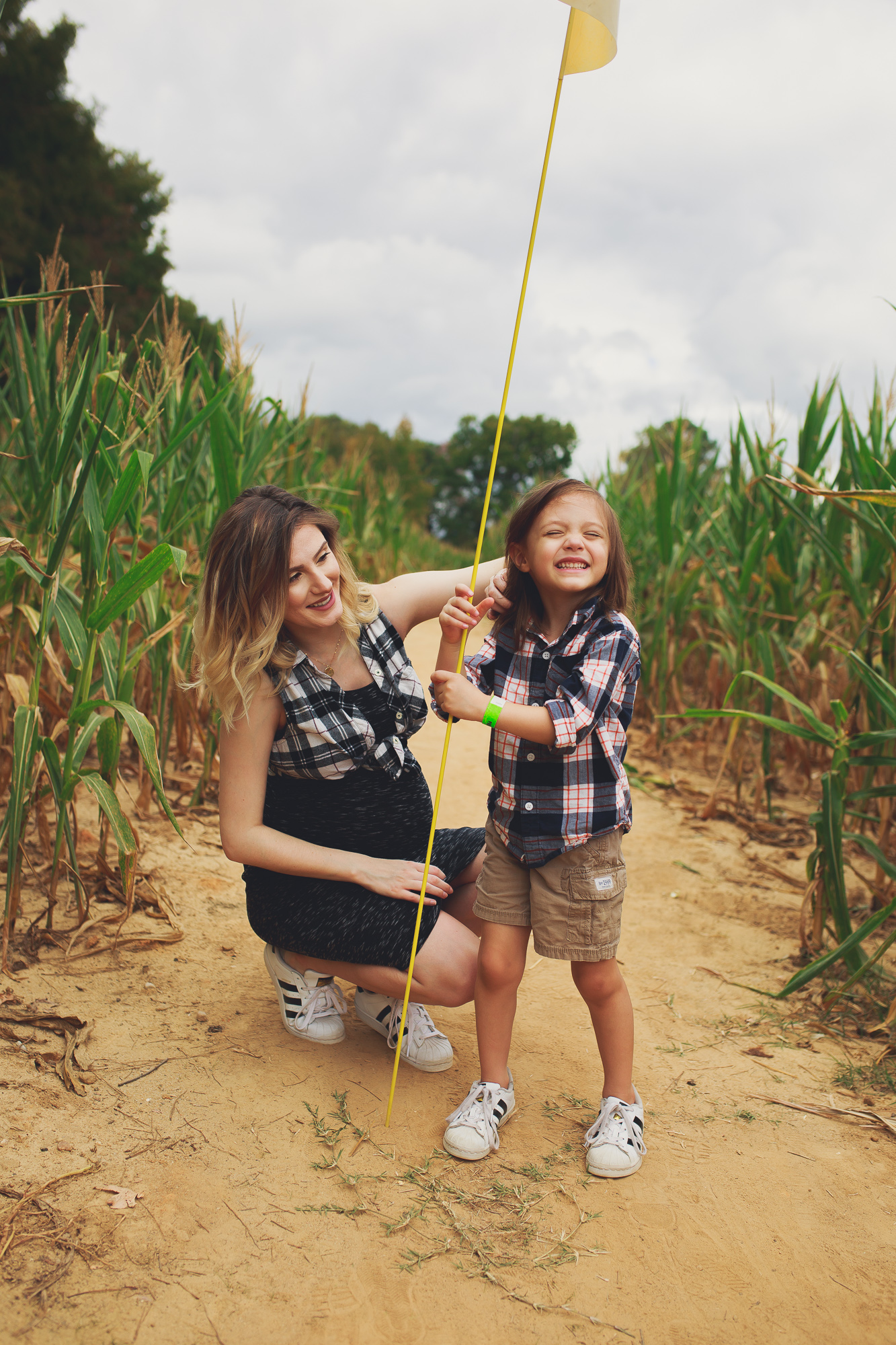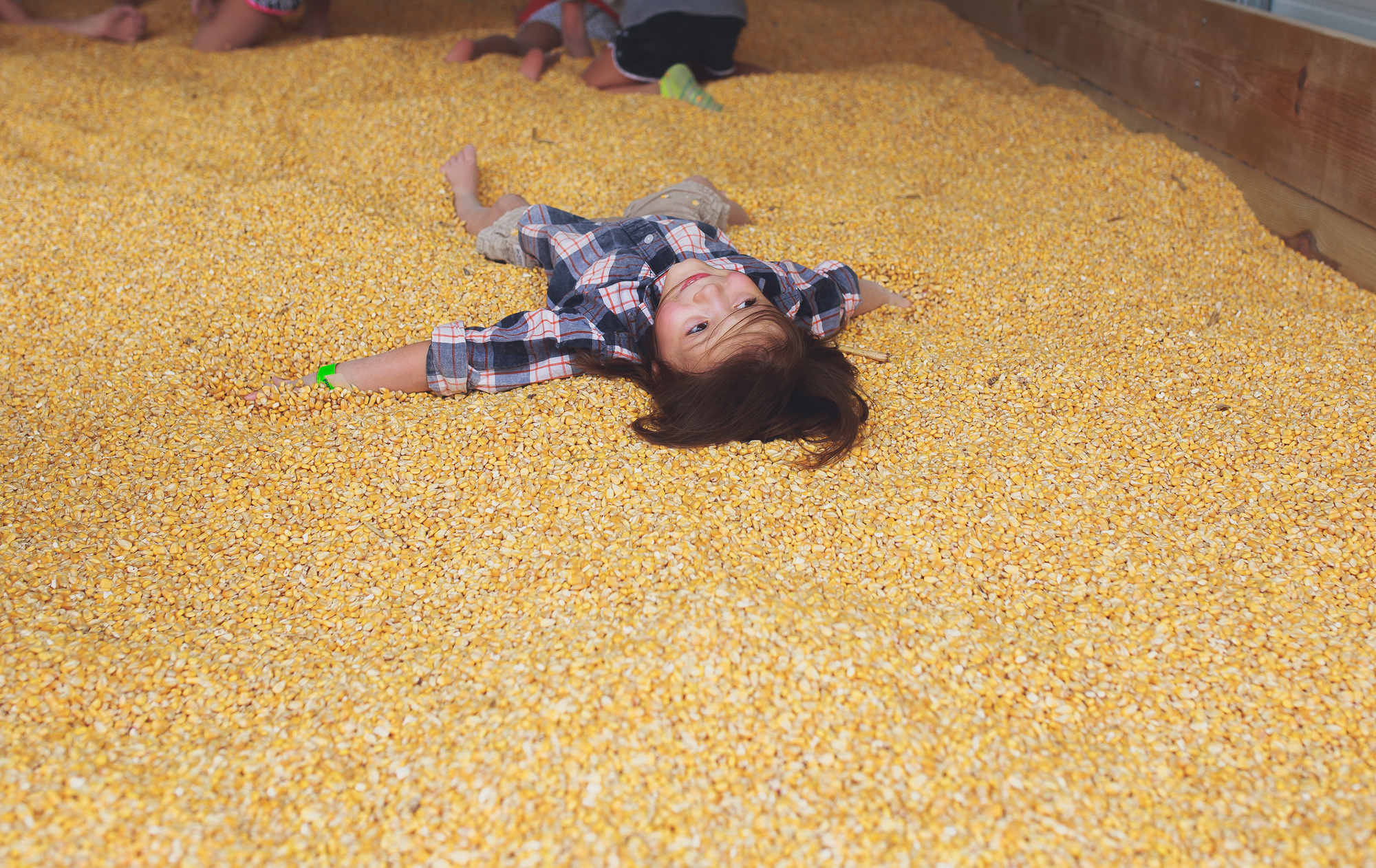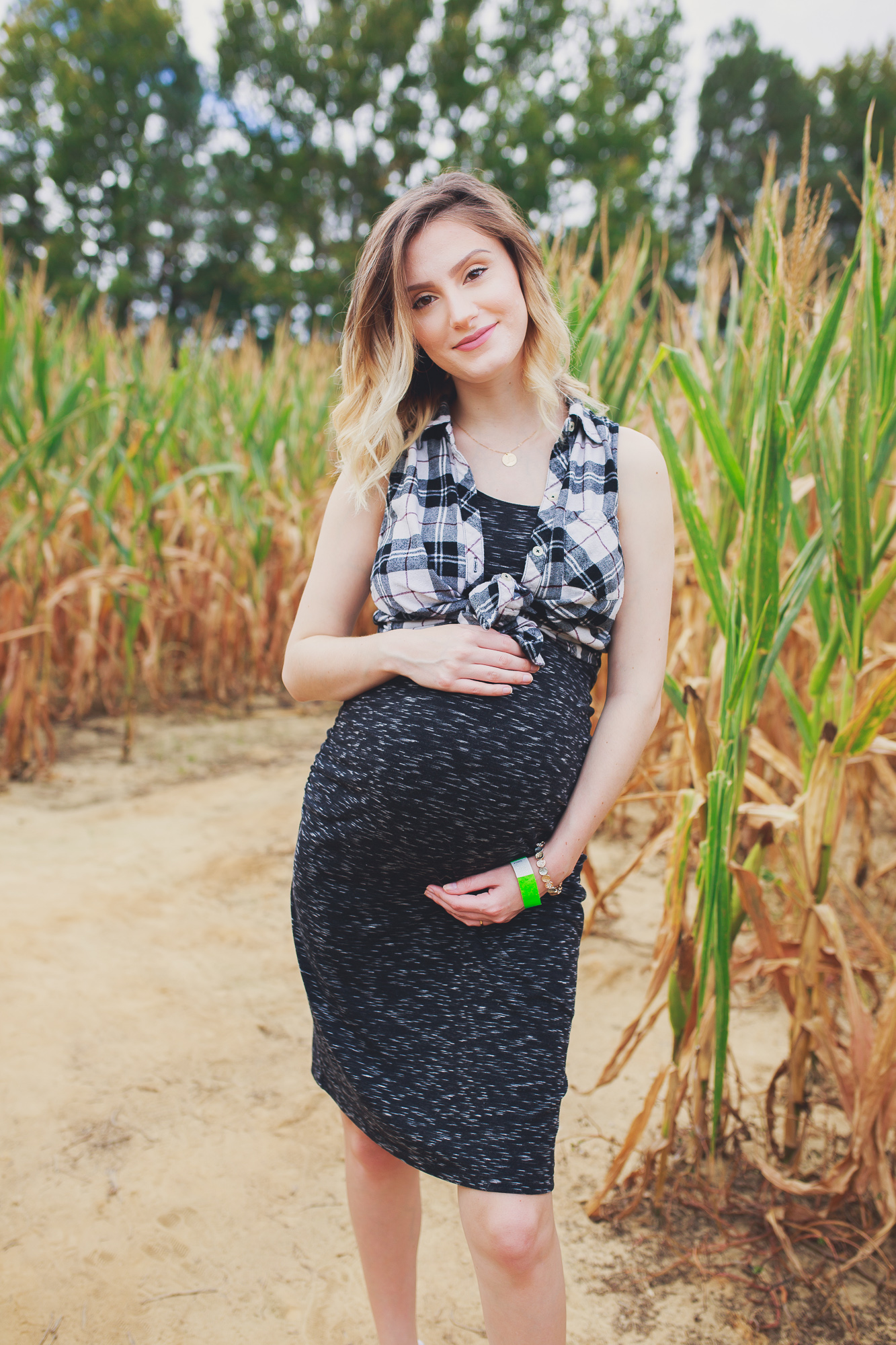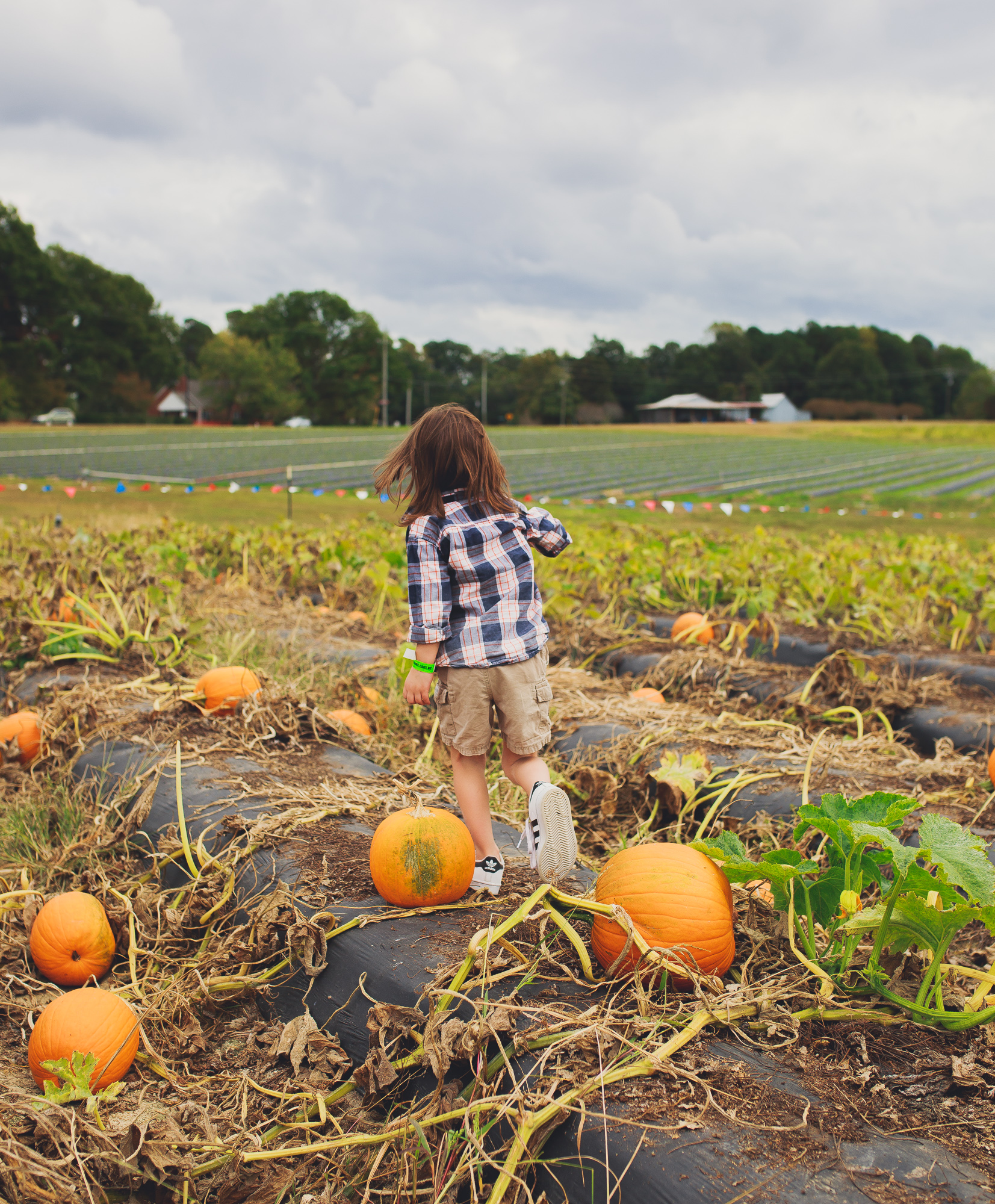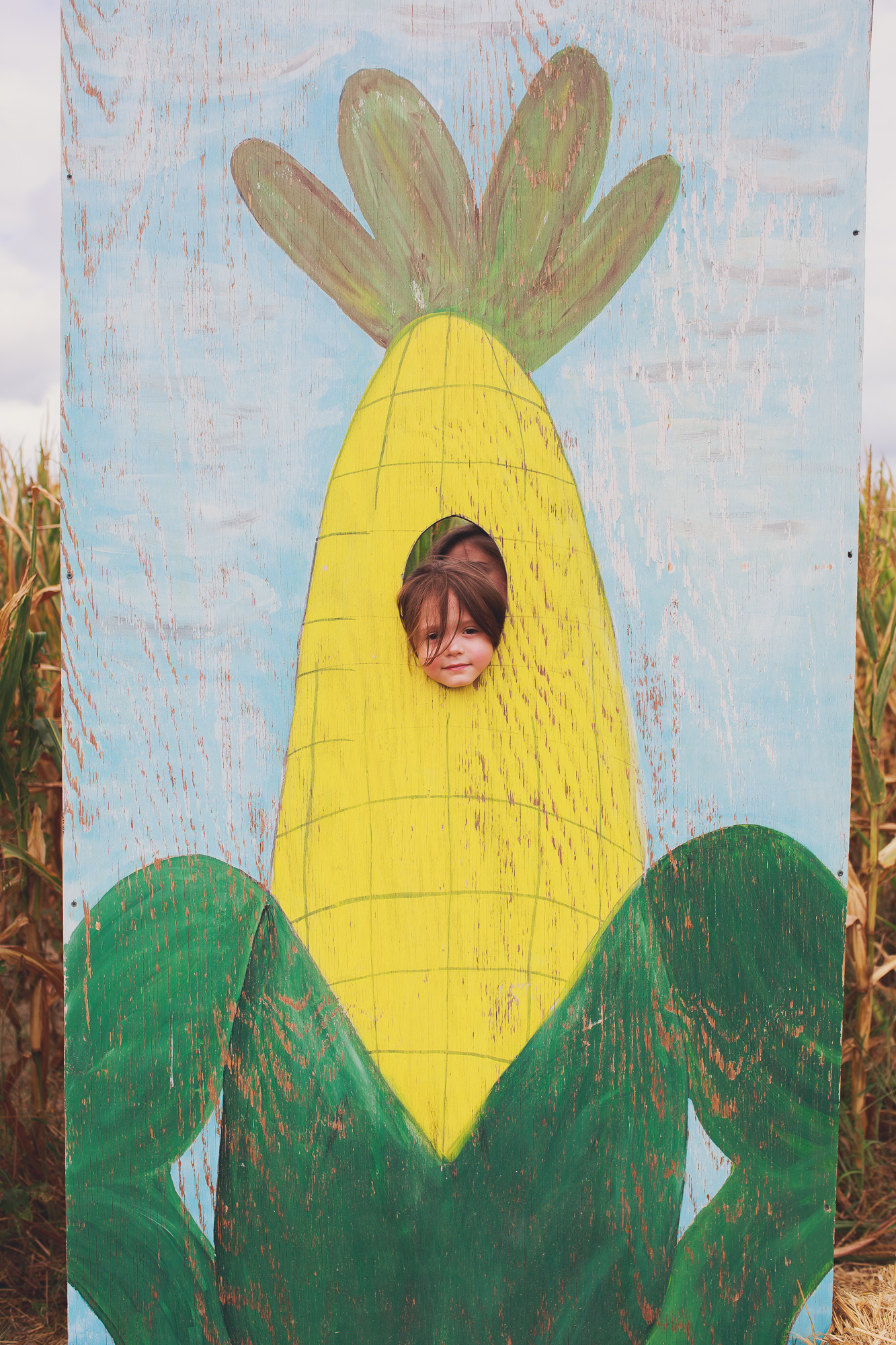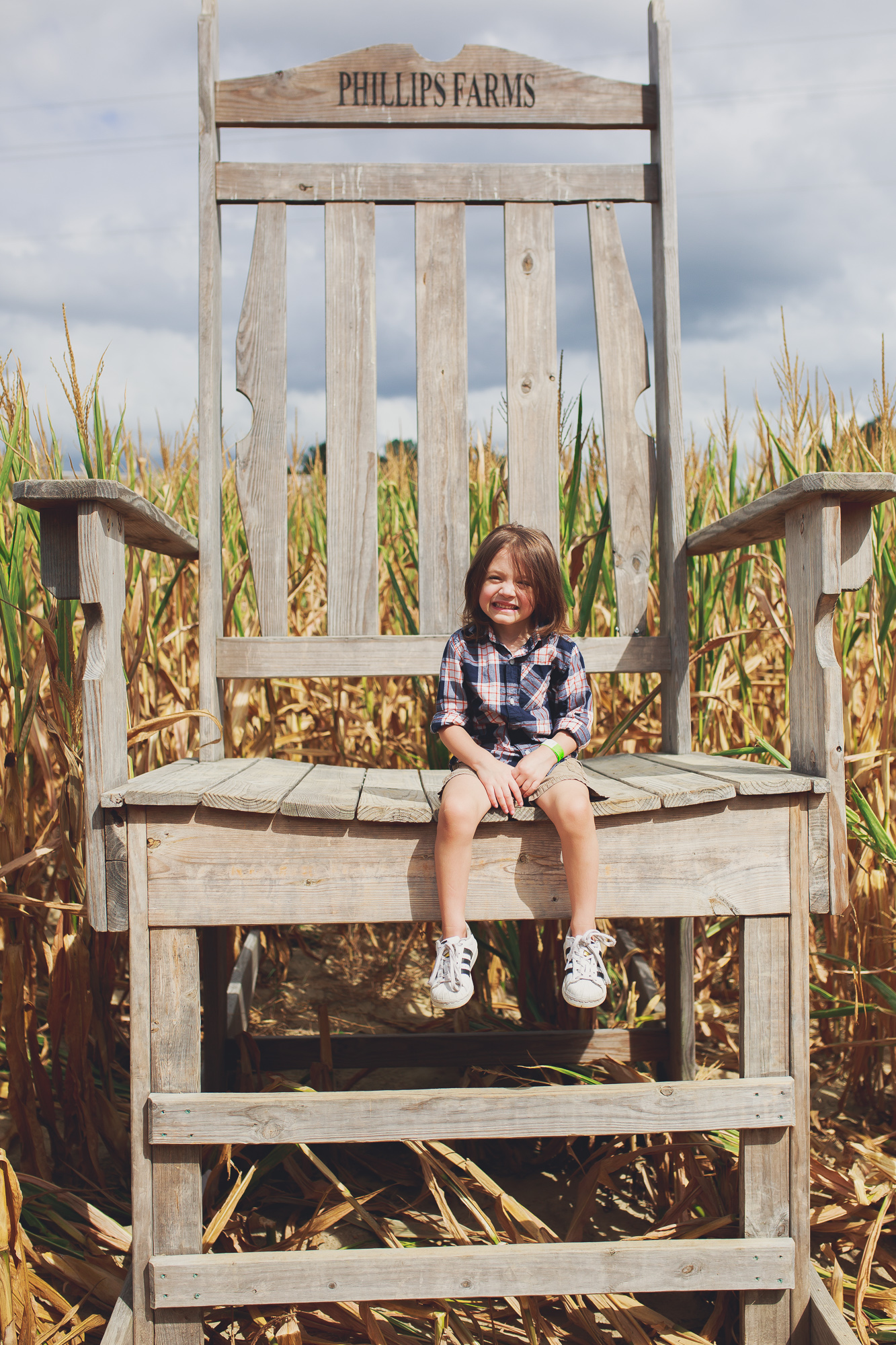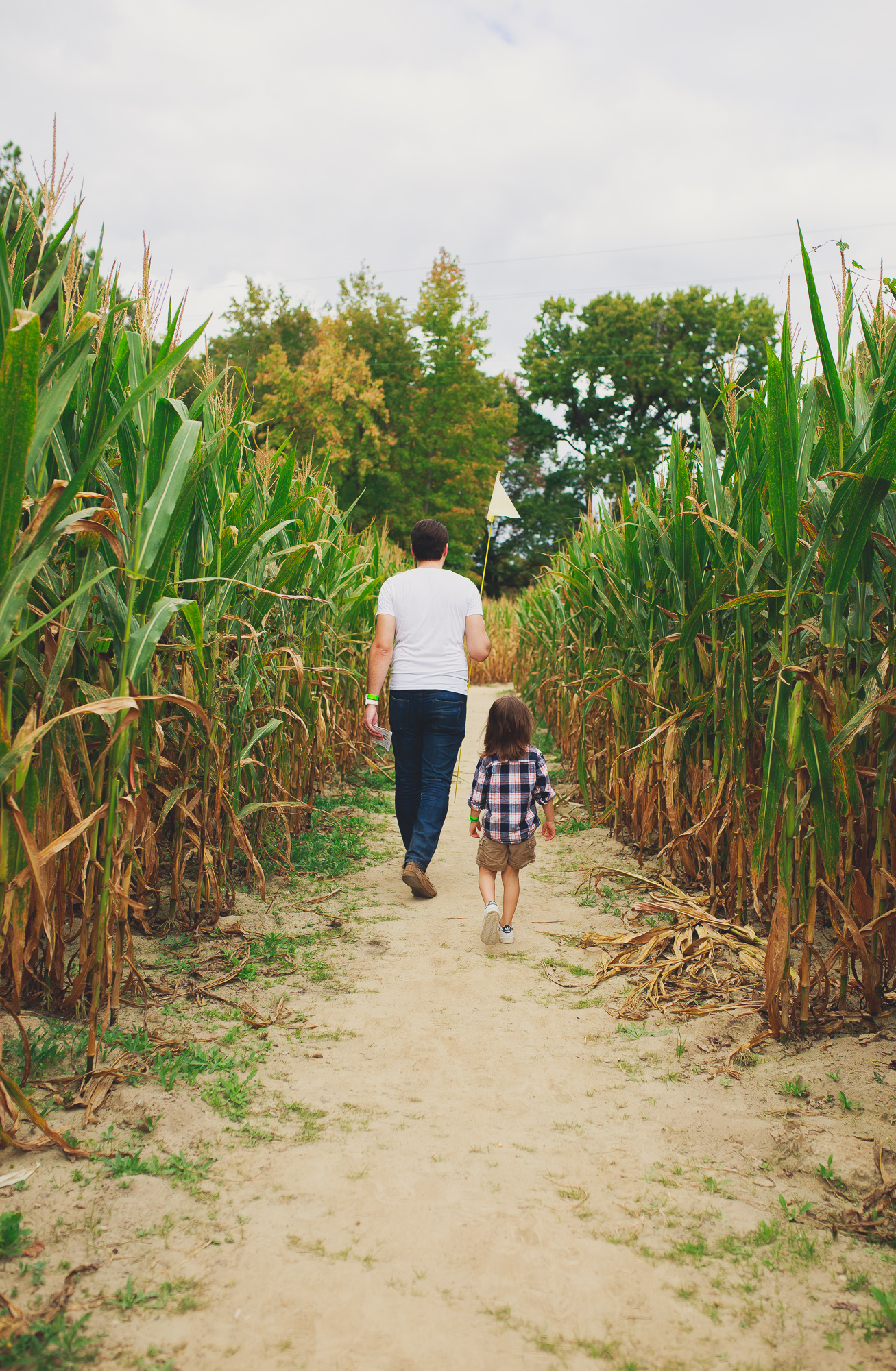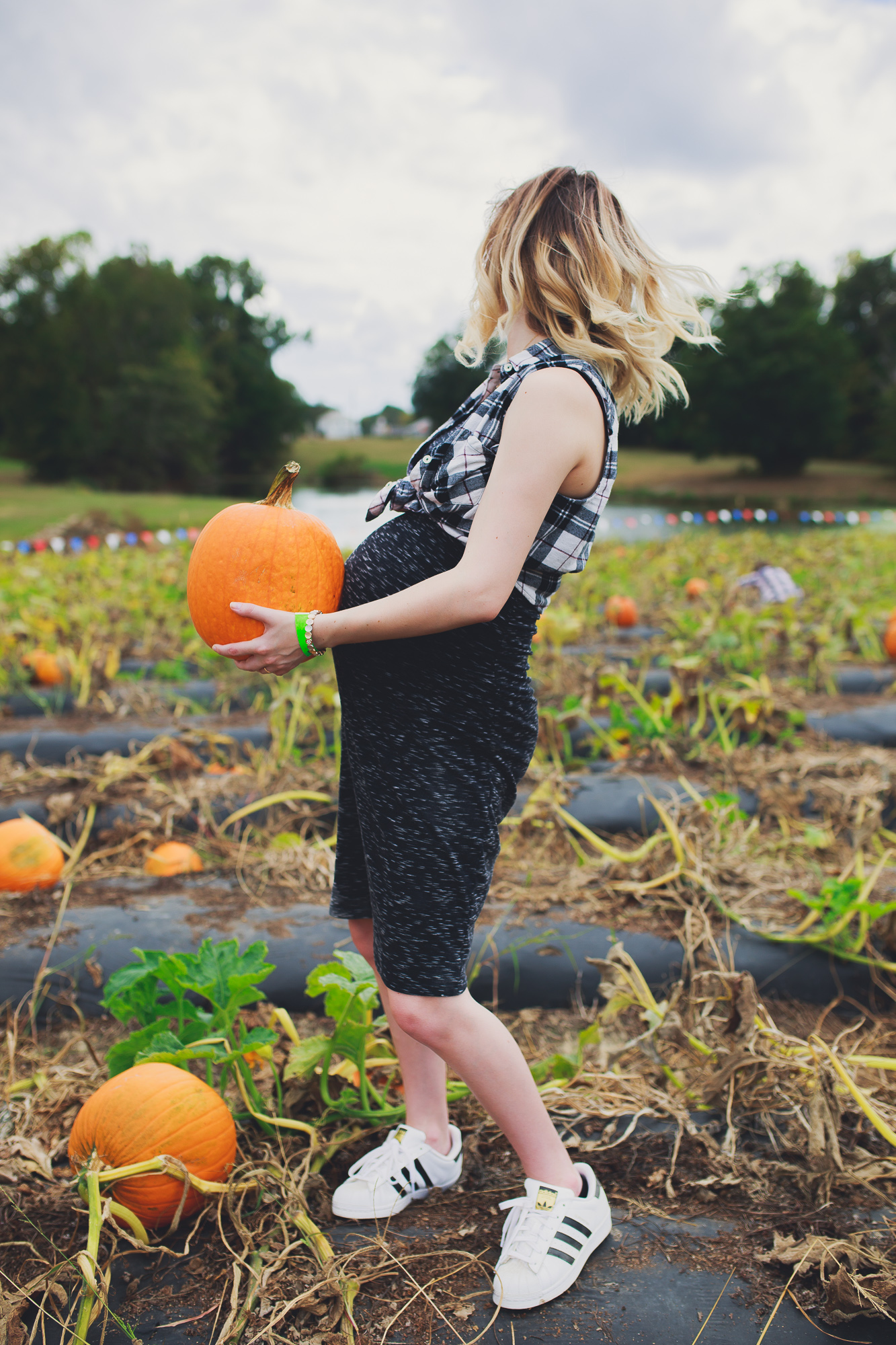 Last weekend we took our yearly fall trip to Phillips Farm.  While it was a lot of fun, man it was way too hot!  Little man got a bit grumpy and at 38 weeks pregnant, walking around in the heat was not exactly comfortable.  I also looked and felt a little extra puffy on this day.  Hoping it was just swelling but it's probably just actual fat that I've gained lol.
I think Brayden's favorite part was either the corn pit or the slides.  The corn pit did look like a lot of fun and if there hadn't been so many people around, there is a solid chance that I would have jumped in myself.  It seems like Phillips Farm grew a bit since last year and the employees were much nicer than I remember them being so it was really great to see so much improvement which made it a lot more fun!  The husband was super excited to find a few pumpkins that were still attached at the stem.  I managed to find a pumpkin that was about the same size as my belly (actually let's face it, it was probably smaller than my belly)!
This was the first year that Brayden was really able to participate fully in the corn maze and answer all of the questions to get the right directions.  There were a couple of splits in which we didn't listen to Brayden telling us which way to go. He turned out to be right…. Parenting is such a humbling experience.
I think my favorite part of the day was the kettle corn.  I wonder if you can go to Phillips Farm just to buy it….