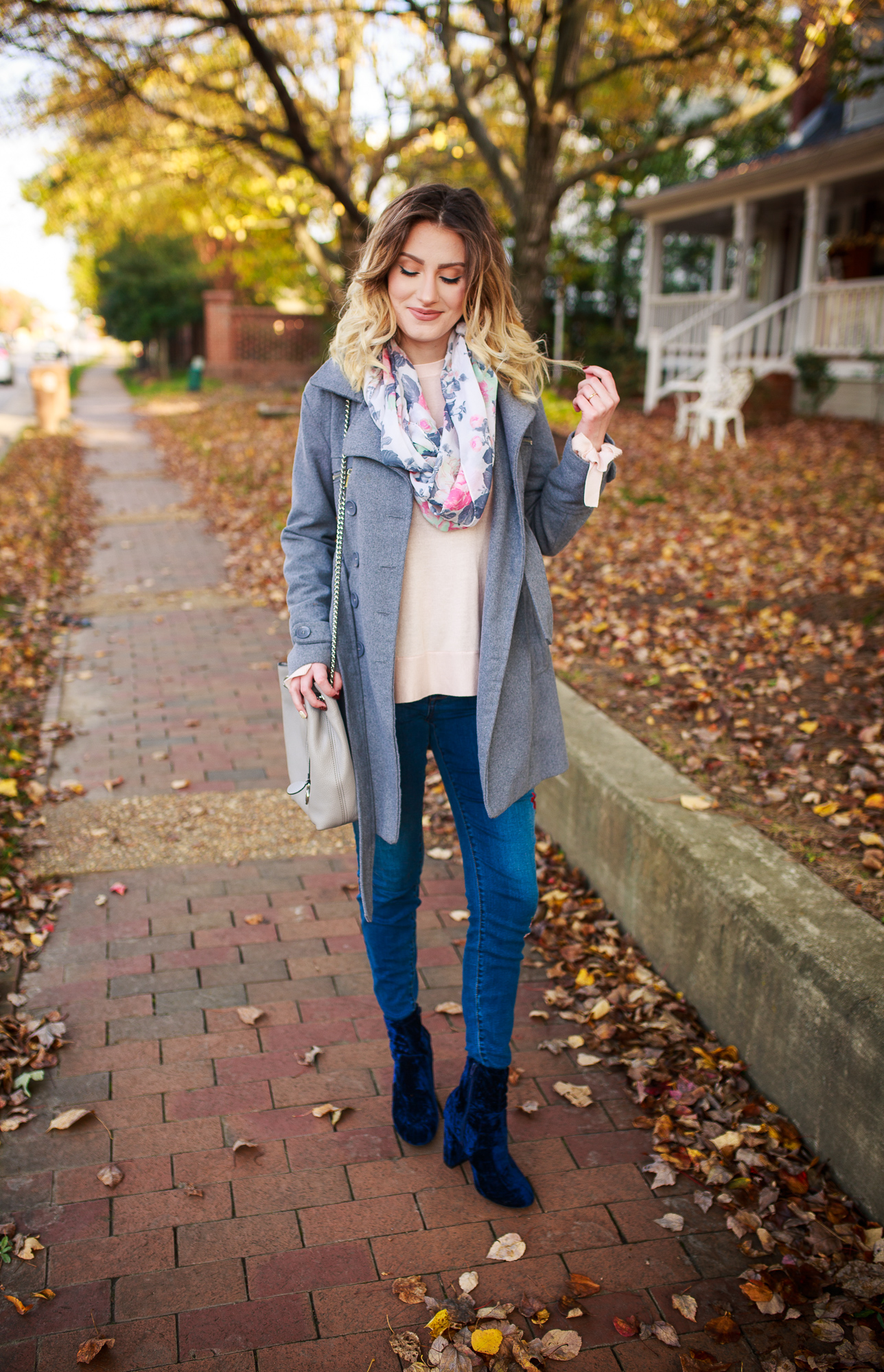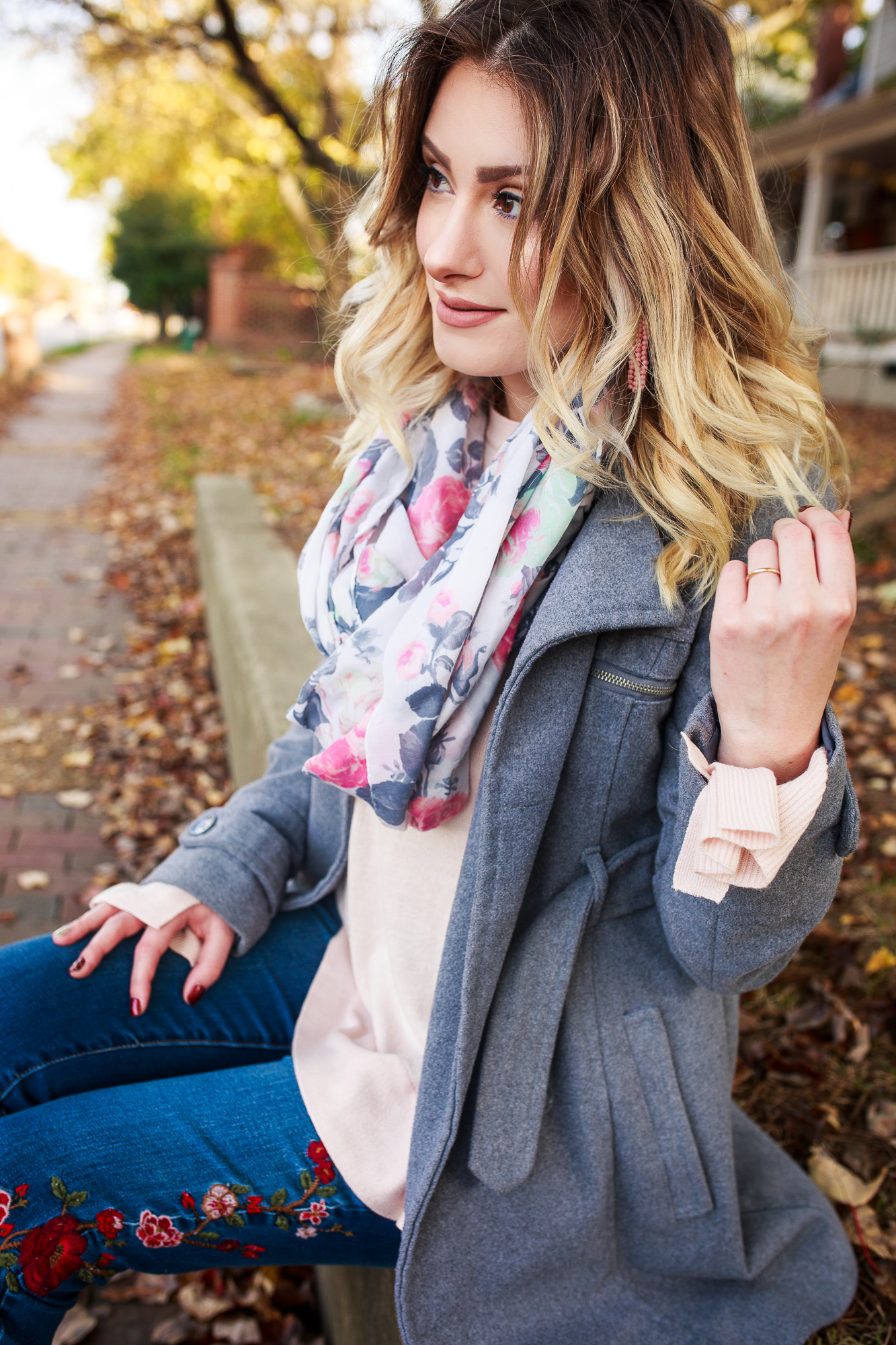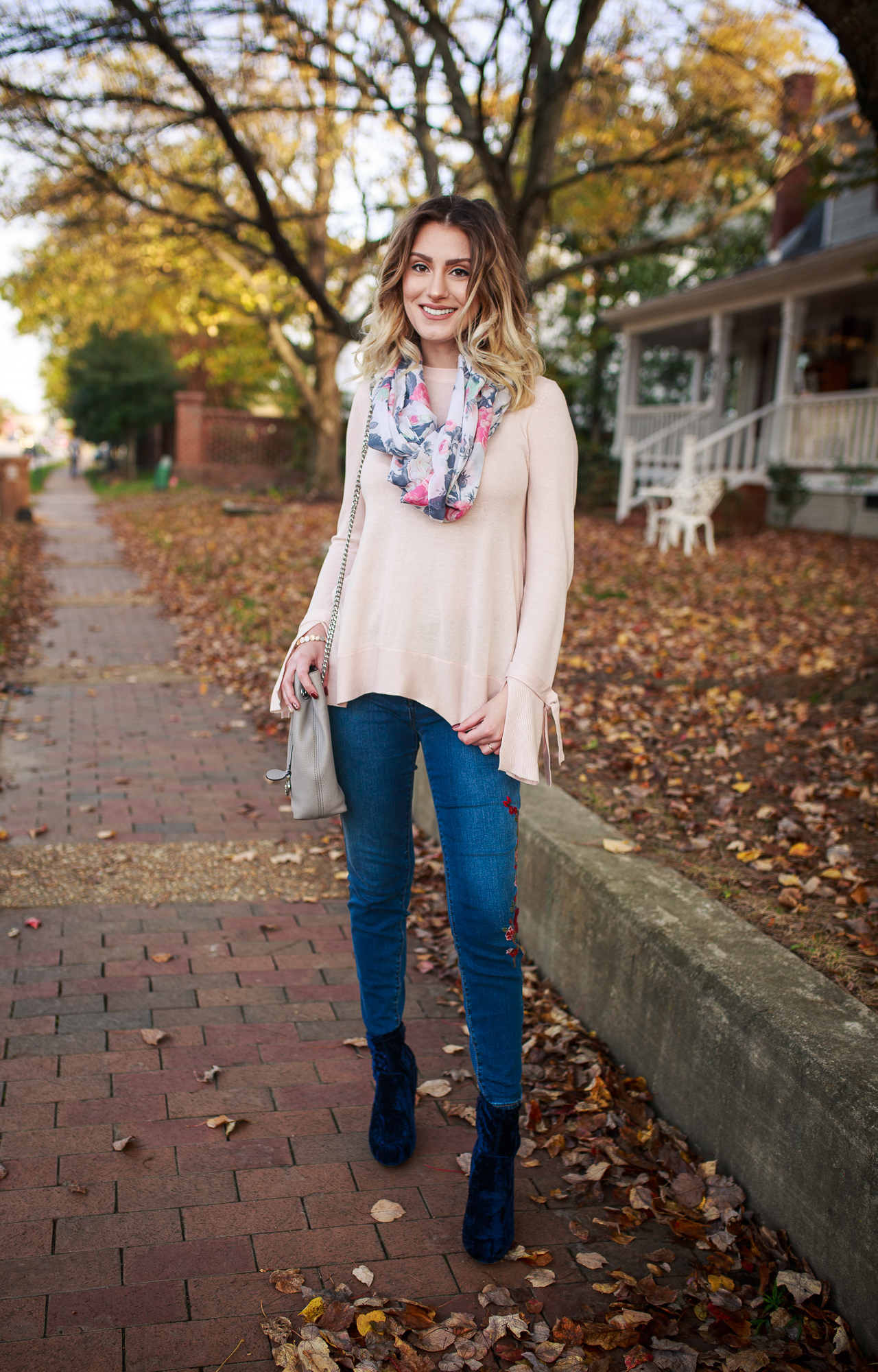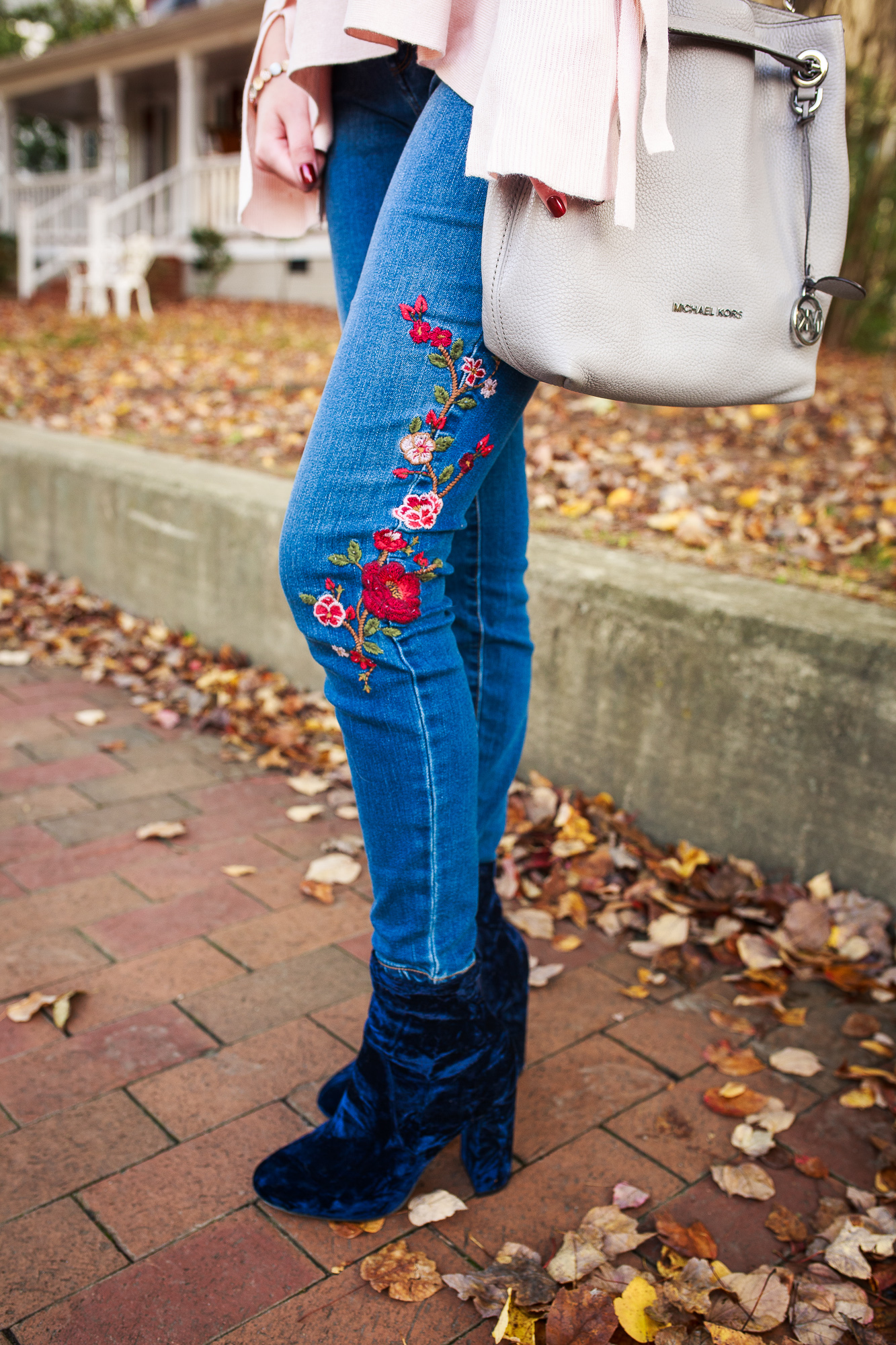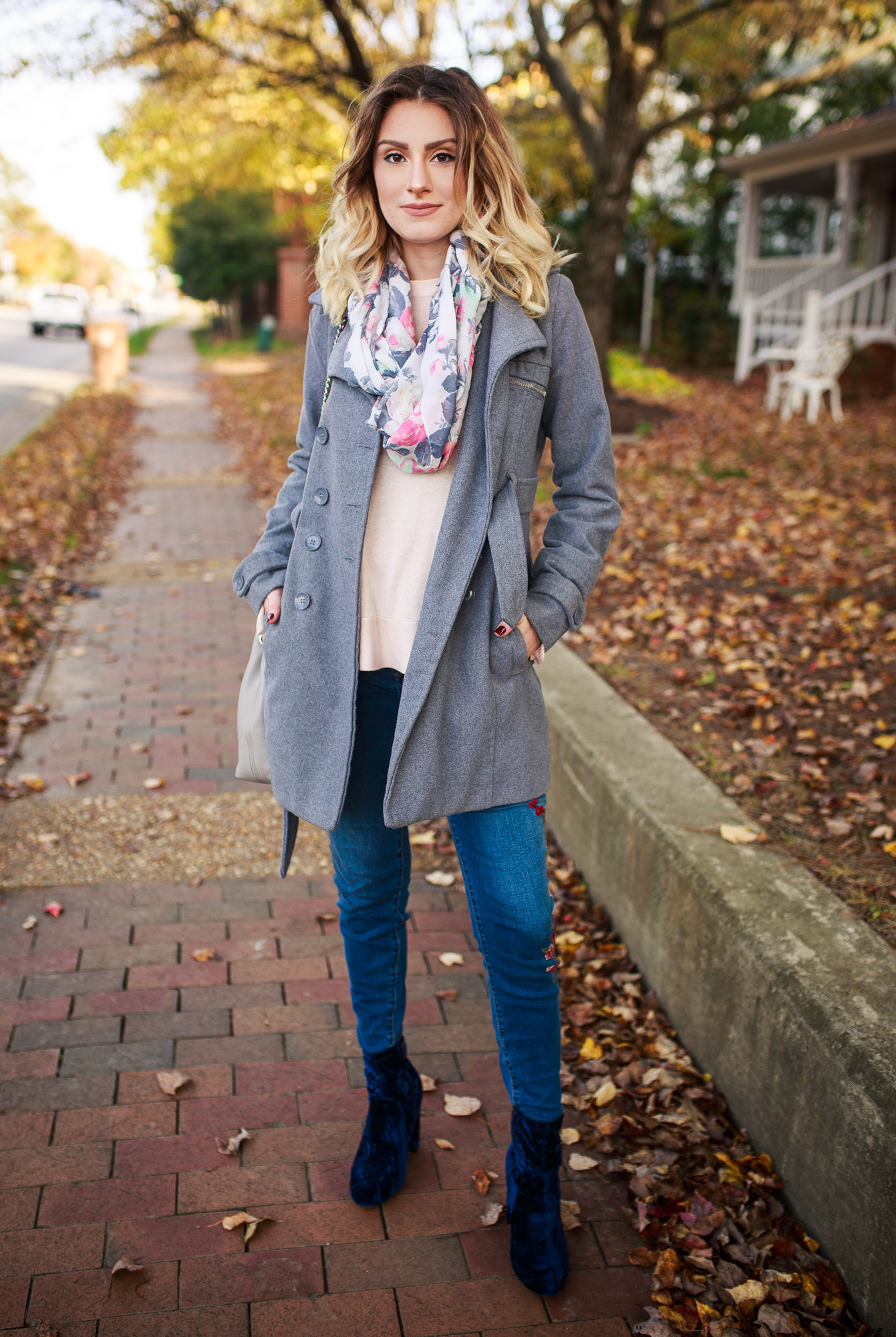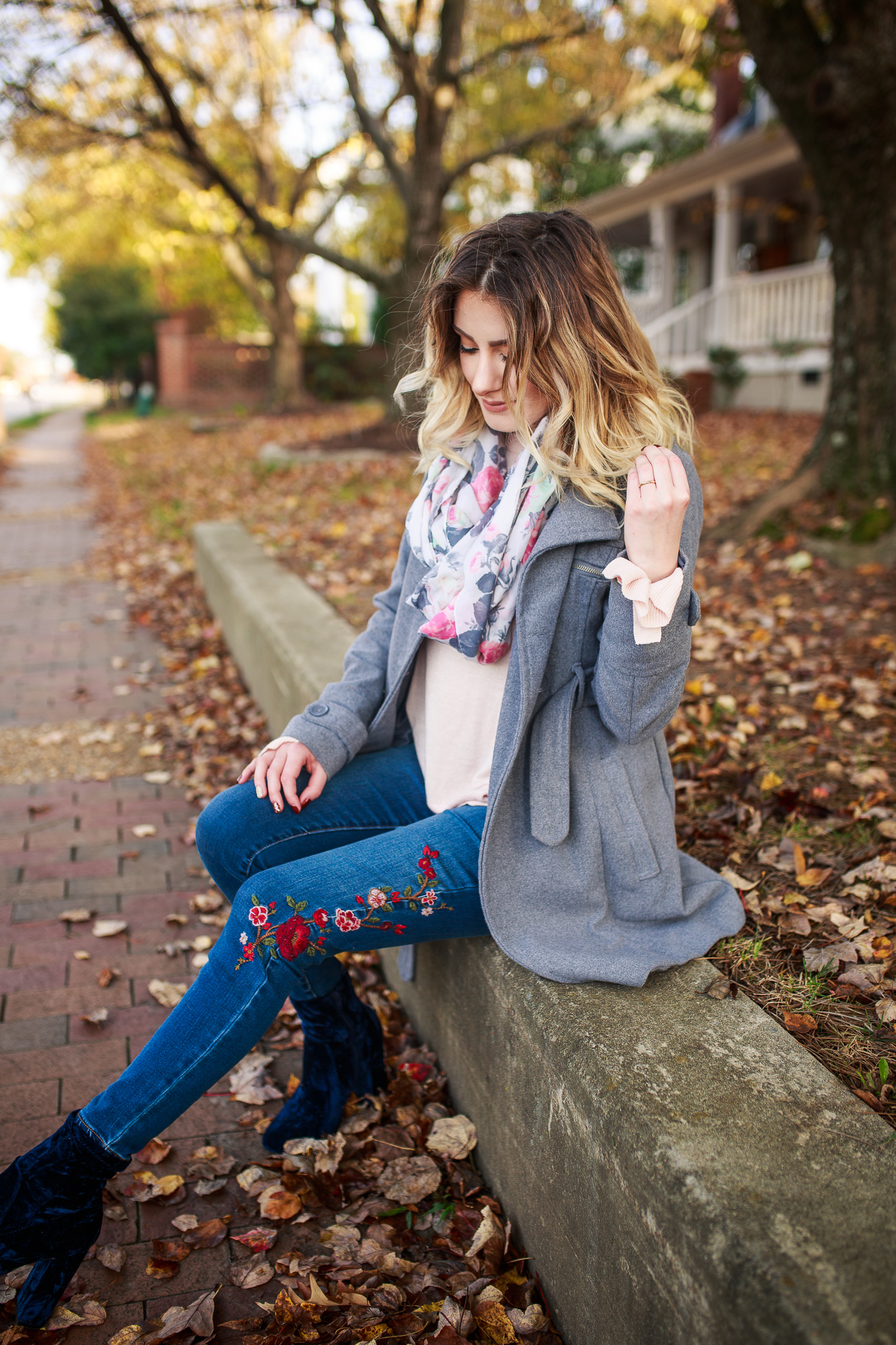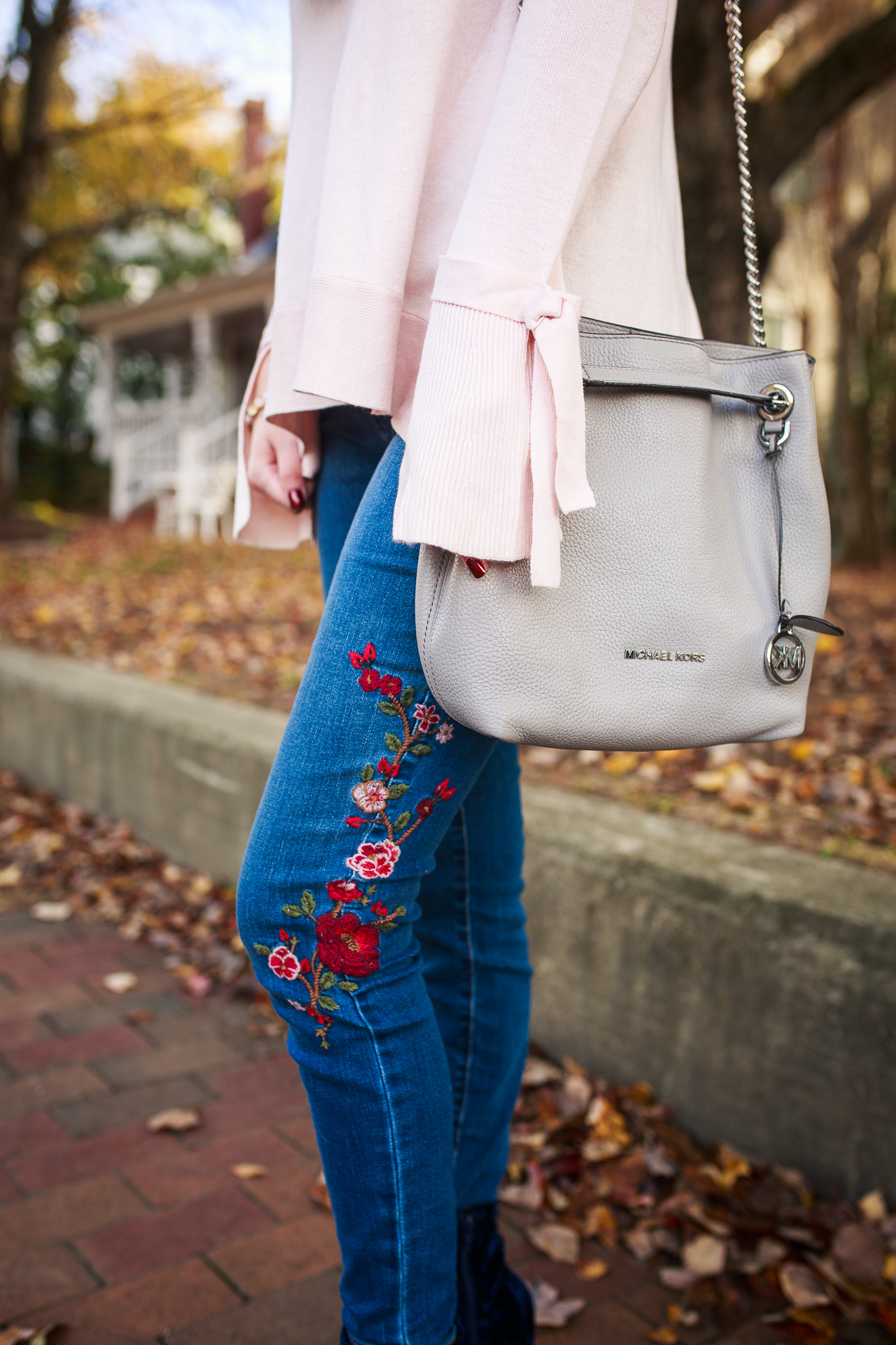 So Target is really stepping up their style game!  I mean look at how trendy this top, denim, and booties are!  We all know that all of these pieces fall into some of the biggest trends this season with the millennial pink, the bell sleeves, the embroidered floral, and the velvet.  I feel obnoxious wearing all of these current trends, but I love every piece (and they're all from Target and under $40)!  I basically combined all of my favorite 2017 winter trends into one outfit.
Even though my coat is really old, gray is one of the trending colors for the season.
These jeans are labeled as leggings, so they are super comfortable and stretchy but not nearly as thin as leggings.  I am really loving them and was so happy that I could fit into just one size above my pre-pregnancy size.  (Although I would prefer to be in my pre pregnancy size, these jeans were bought and the pictures taken only about a week after giving birth, so I'll take it)!
I really love this cute illegal pink bell sleeve sweater too!  I think it is a flattering color on my skin tone, and the sleeve detail and little messy bow really make it interesting and fun.  I love when sleeves are flared or have pretty detailing because I was that weird kid who was quiet and into medieval stuff (and still am) so it makes me feel kind of like a medieval lady or princess. Judge me, I dare you 😉
I don't even have to tell you how cute these blue velvet booties are, I mean just look at the.  I have been loving them lately.  They make me feel sassy.
Another thing I want to mention briefly are my nails.  I am obsessed with the Kiss ImPress press on nails and just got my mother-in-law into them and she loves them now too.  They have really cute designs (you might have to order online though depending on what your local stores have), and these suckers will last at least a week or two.  No glue needed.  (I have occasionally had to use a bit of glue if I didn't put one on right and it came loose, but I've been wearing my current set for at least one week and I didn't use any glue).  They're only about $5-$8 and I get mine at Target but Wal-Mart and Harris Teeter have them (drug stores probably do too).  No sponsored (I wish- hey Kiss, email me.  I always tell everyone to buy your ImPress nails ;)) I have just been wearing them for a while now and always have a set on because they're so good!