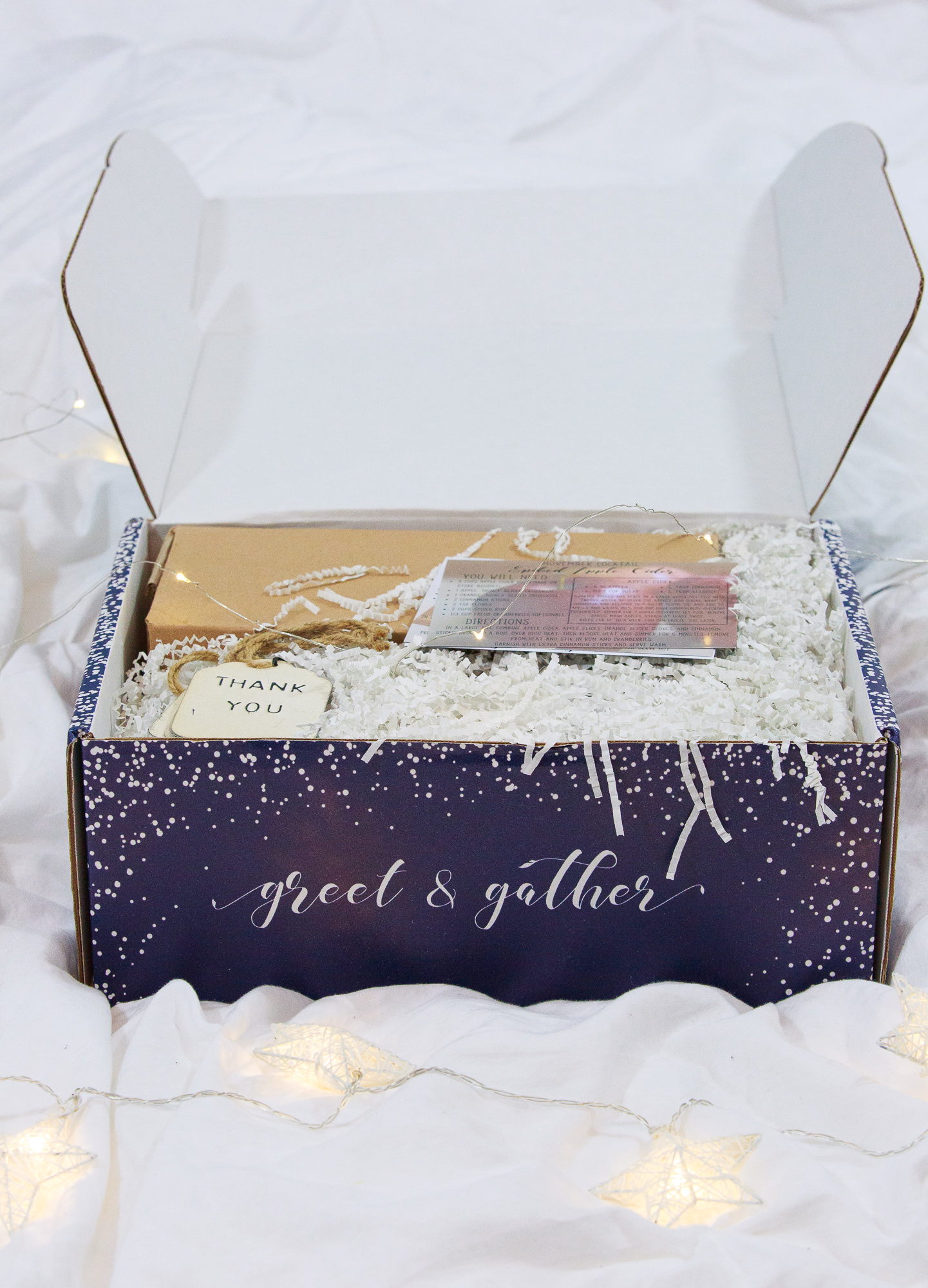 Greet & Gather was kind enough to send me this really fun box full of items to help you host the perfect event!  Mine came just in time for Thanksgiving and ended up using everything in it!
You can signup for a monthly subscription and have beautiful pieces to host your fun parties and get togethers.  It also comes with recipe cards and a sheet that gives you more information on the products inside.
Scroll down to see what I got in the November box!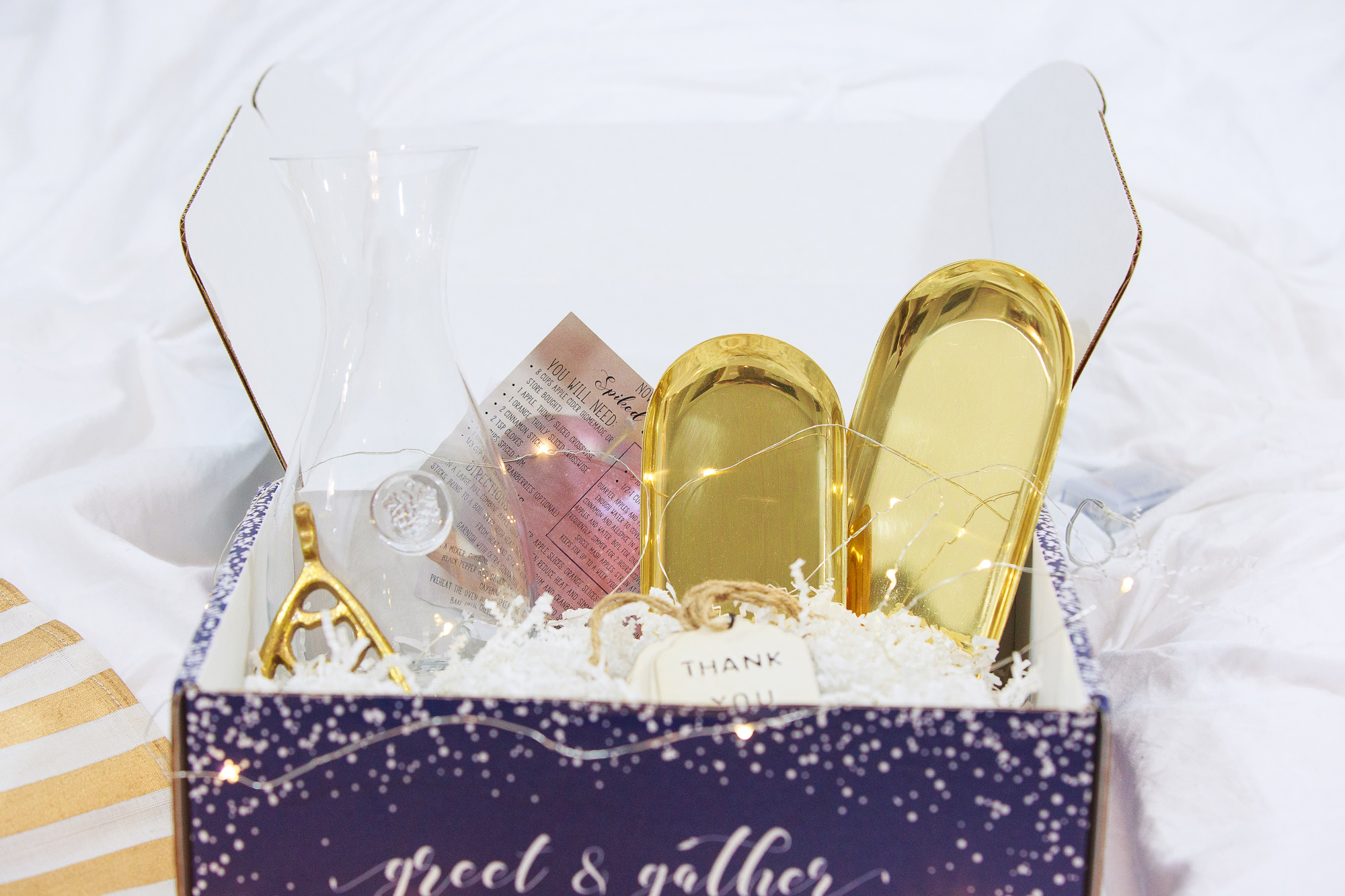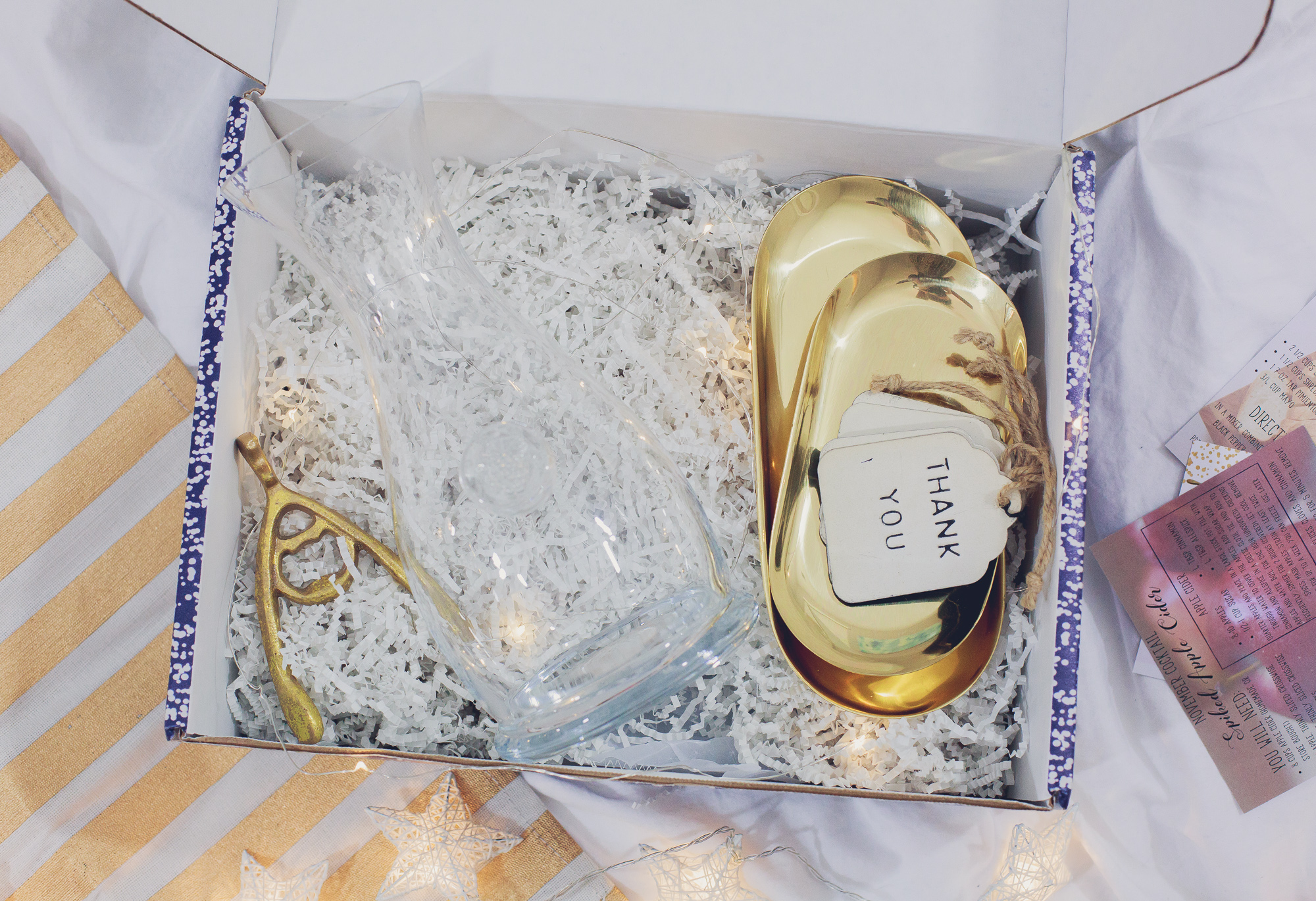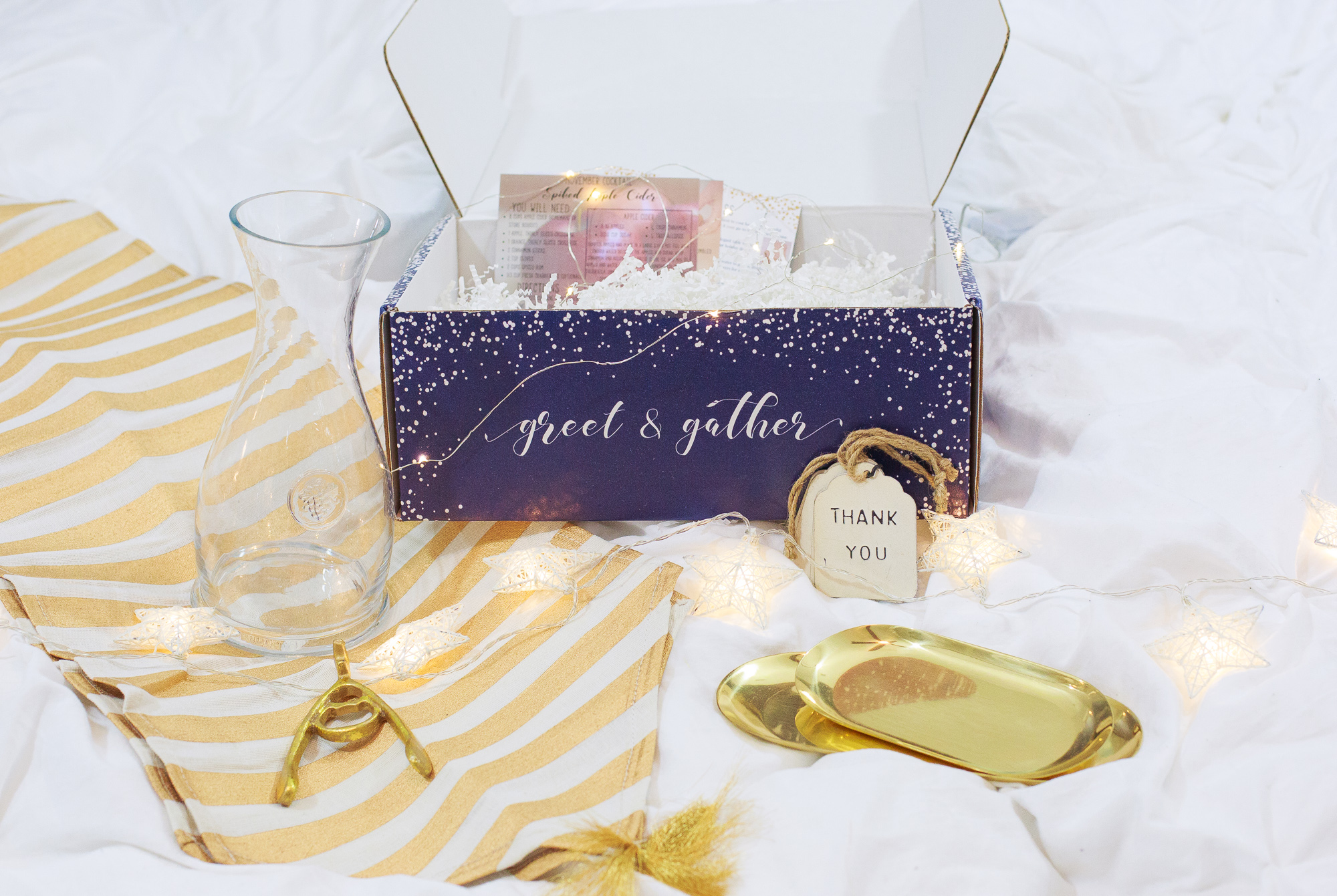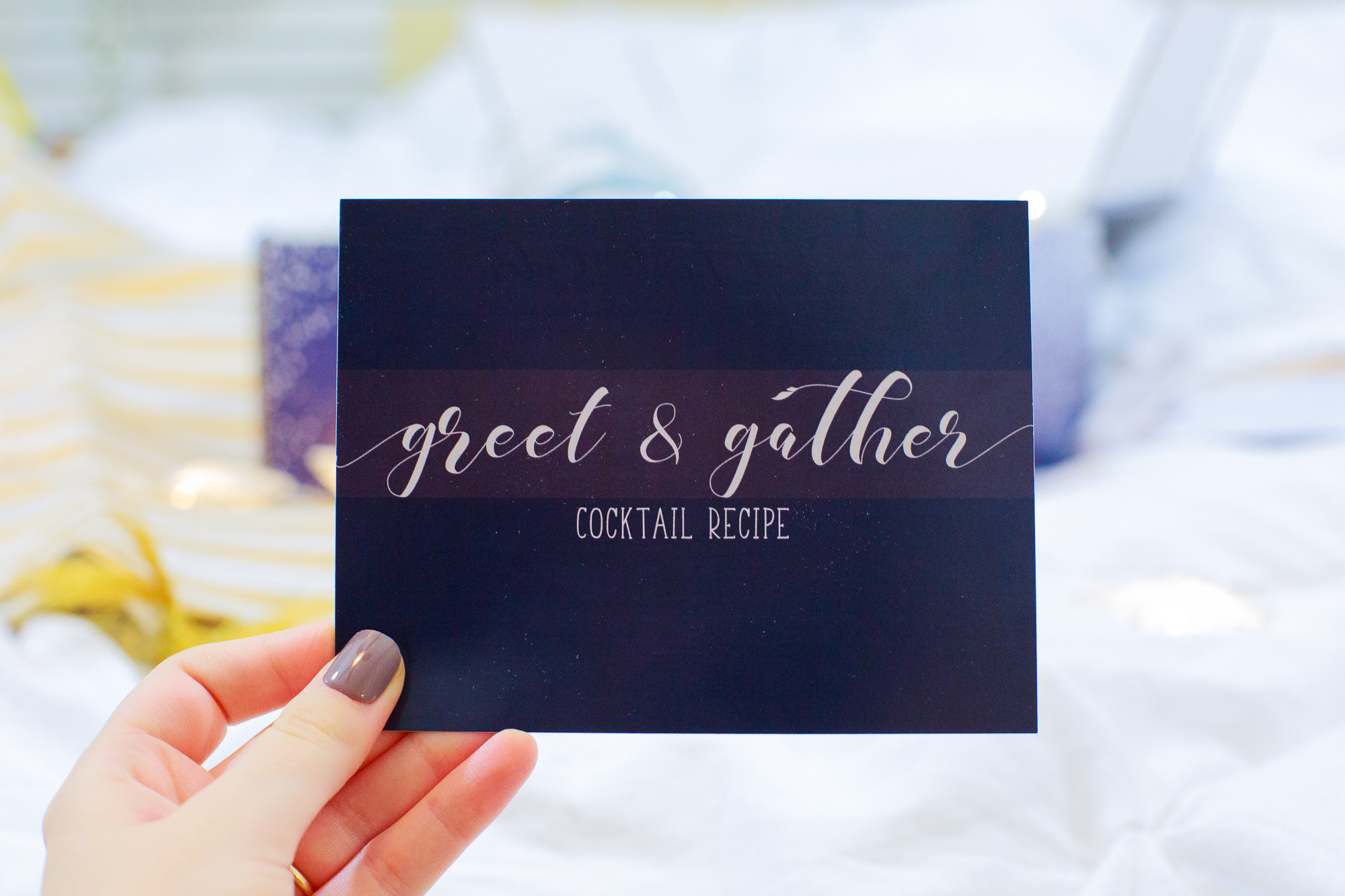 This month came with a beautiful gold and white striped table runner (which I used to decorate my table with).
A glass carafe (which I also used on my table to serve ice water).
Metal thank you tags which were great for place settings on the table for guests
A gold bottle opener
Two gold trays
A recipe card for spiked apple cider (unfortunately I didn't have any apple cider, but it sounds sooo good and I need to make it sometime)!
There was also a recipe card for an appetizer.
Be sure to follow Greet & Gather on Instagram! @greetandgather