I have tended to stay away from palazzo pants in the past because I didn't think they would be very flattering on me.  Now I honestly don't care very much and think palazzo pants are a great way to look dressed up and effortless but still be comfortable.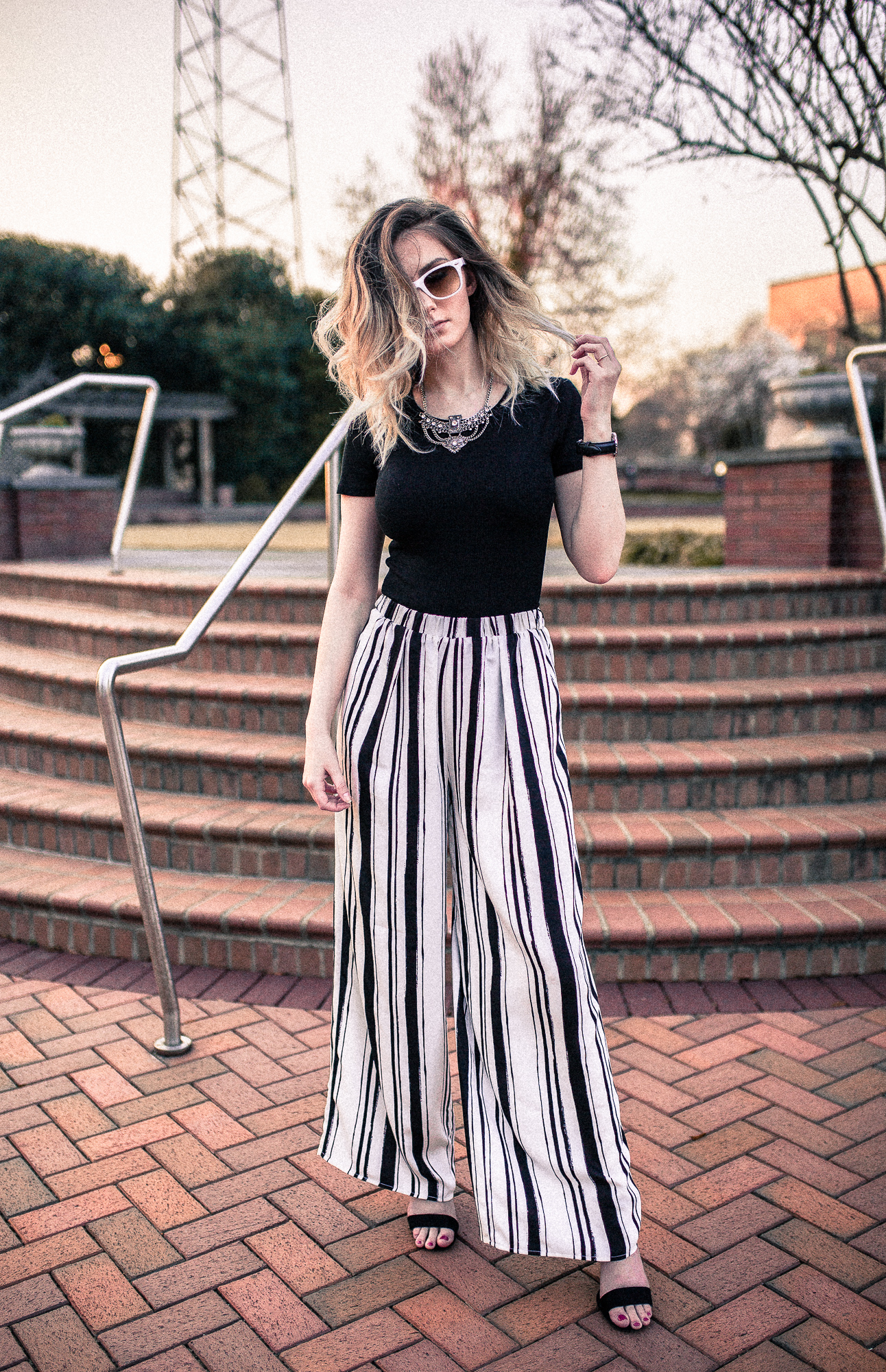 I was worried about wearing this very form fitting body suit and high waisted pants because I did just have a child in me about 4 months ago and am not back to my pre-pregnancy size just yet but I felt much more confident in this outfit than I thought I would and even wore it out on a date.  It also shows off my breast-feeding size enhancements. New boobs who dis?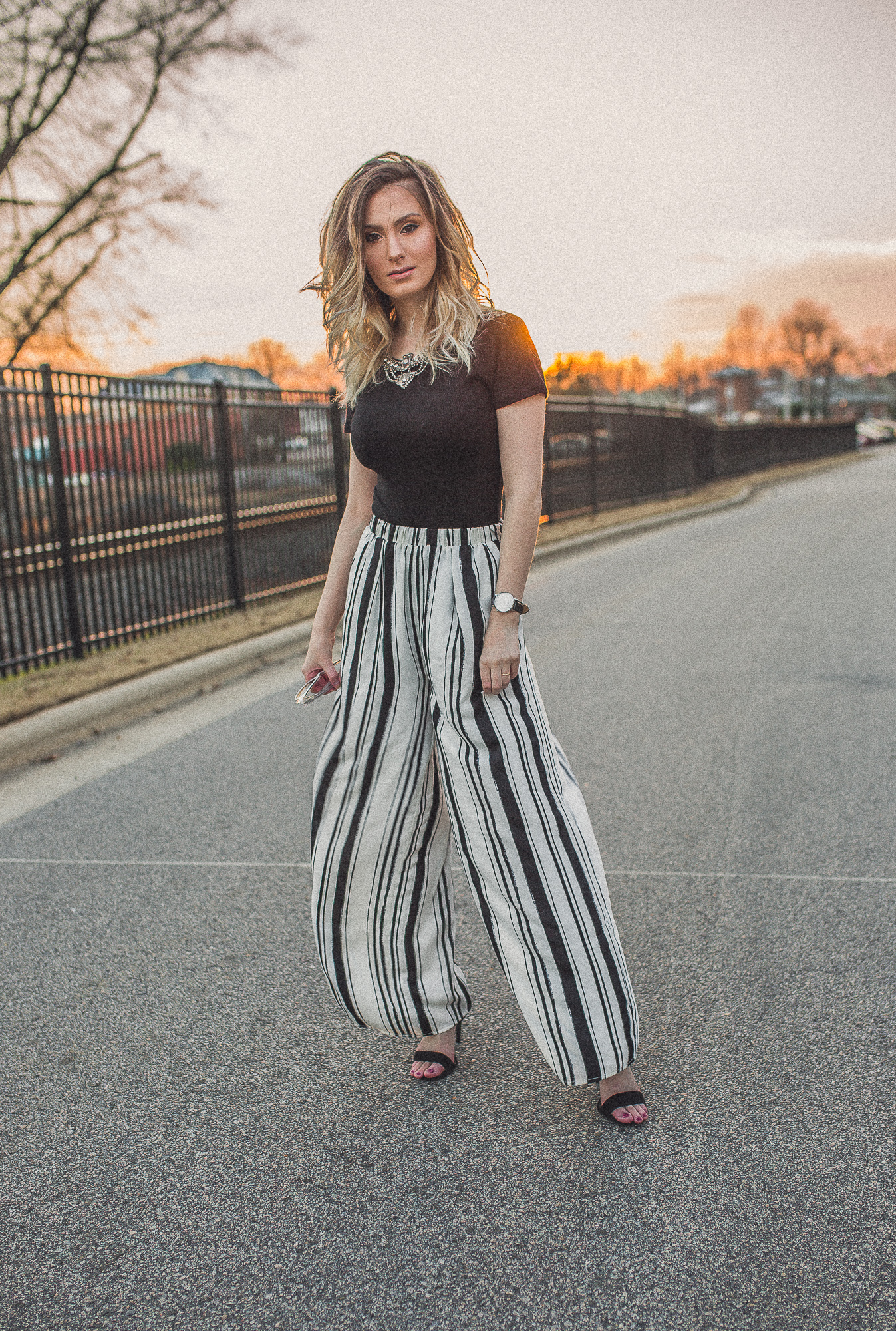 These palazzo pants are from Forever21 and only cost me about $20-$25!  I kept my outfit simple black and white since the stripes on the pants are pretty bold and the flare is very dramatic.  I added a bit of sparkle with a Sugarfix by Baublebar statement necklace from Target and my Welly Merck watch.  Then I finished it off with my favorite faux suede heels from ASOS.
Unfortunately, I can not find these pants anywhere on Forever21's website even though I just got them so I linked a similar pair below!  These specific pants might only be available in store?

I'm sure you all have noticed how much I have changed my editing style for pictures.  I'm still playing around and trying to figure out what I like and how I want my pictures to look.  I'm thinking about buying @tezzamb's presets since I love her edits, but I also want to try making my own kind of looks and presets.  I'm indecisive in case you couldn't tell 😉