It has been a hot minute since I have hung out on a farm, (I'm what you'd call indoorsy).  I'm from West Virginia so a lot of people assume that we all grew up on farms and never wore shoes.  While the no-shoes stereotype is pretty much true in the summertime 😉  I definitely did not spend much time on farms. Or outside for that matter.
I was really excited when my blogger friend, Stephanie, invited some of us local North Carolina bloggers to Valentine Fields to see the cute animals and take pictures!  Valentine Fields is perfect for family photos or just a fun springtime activity!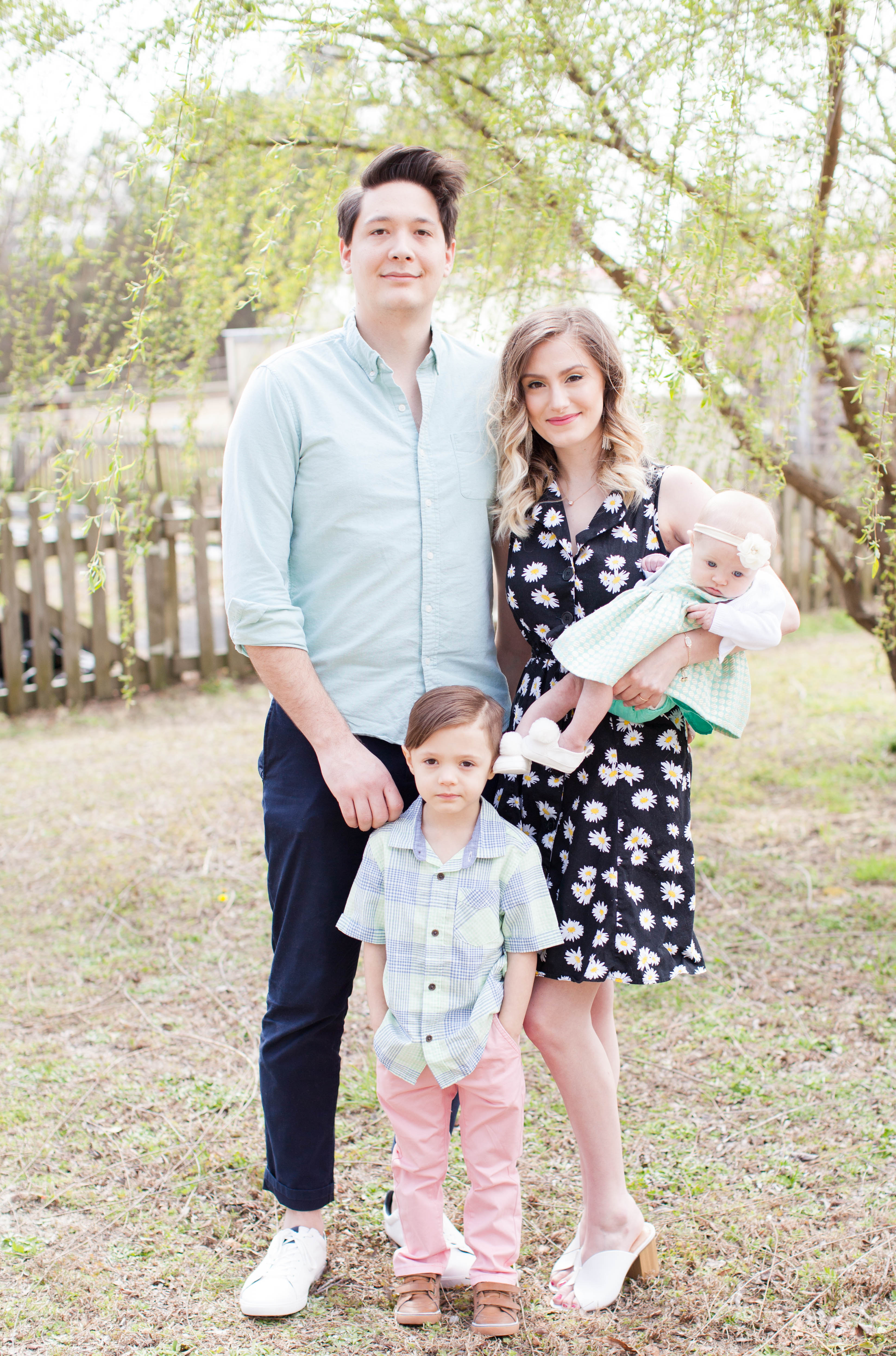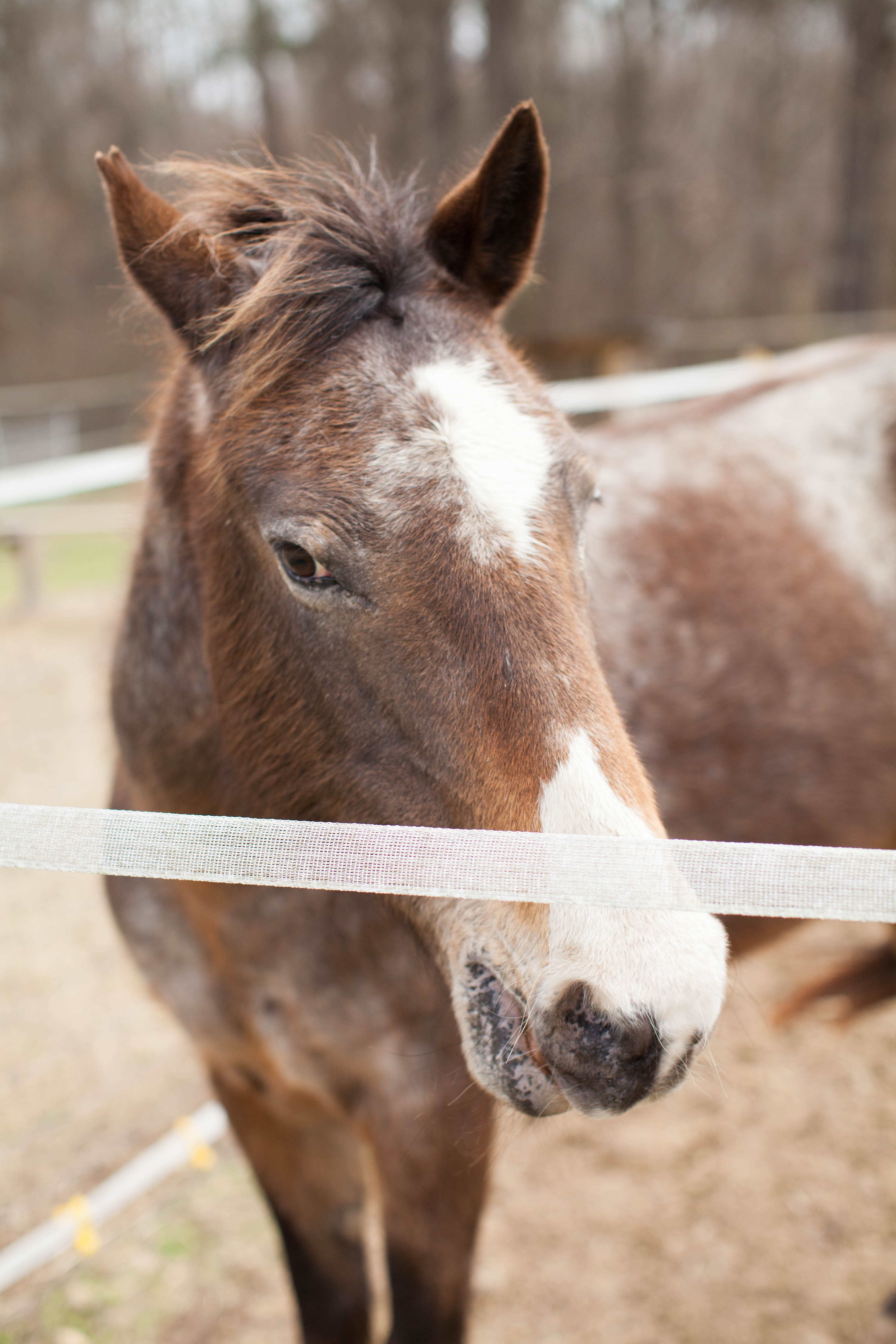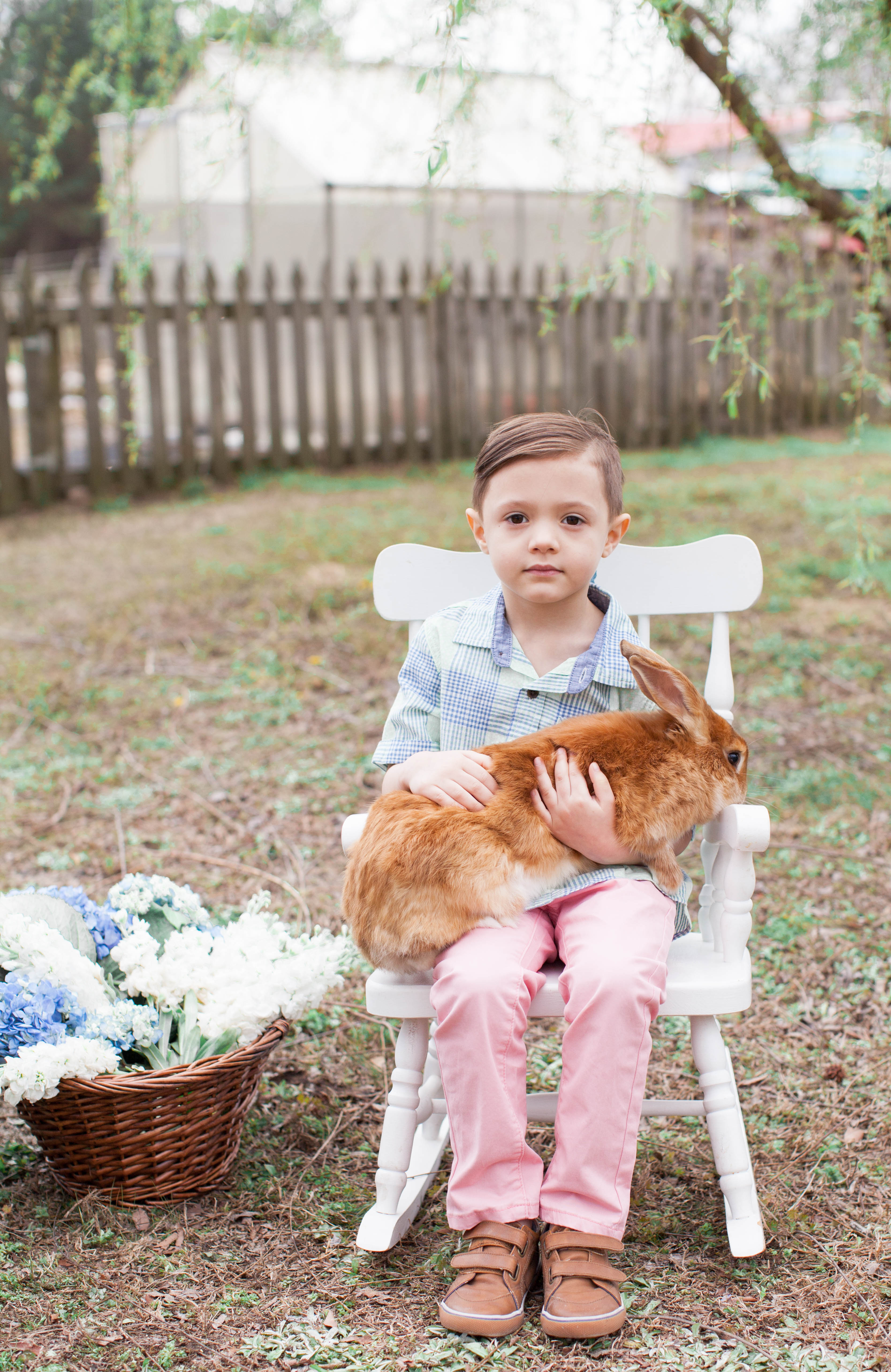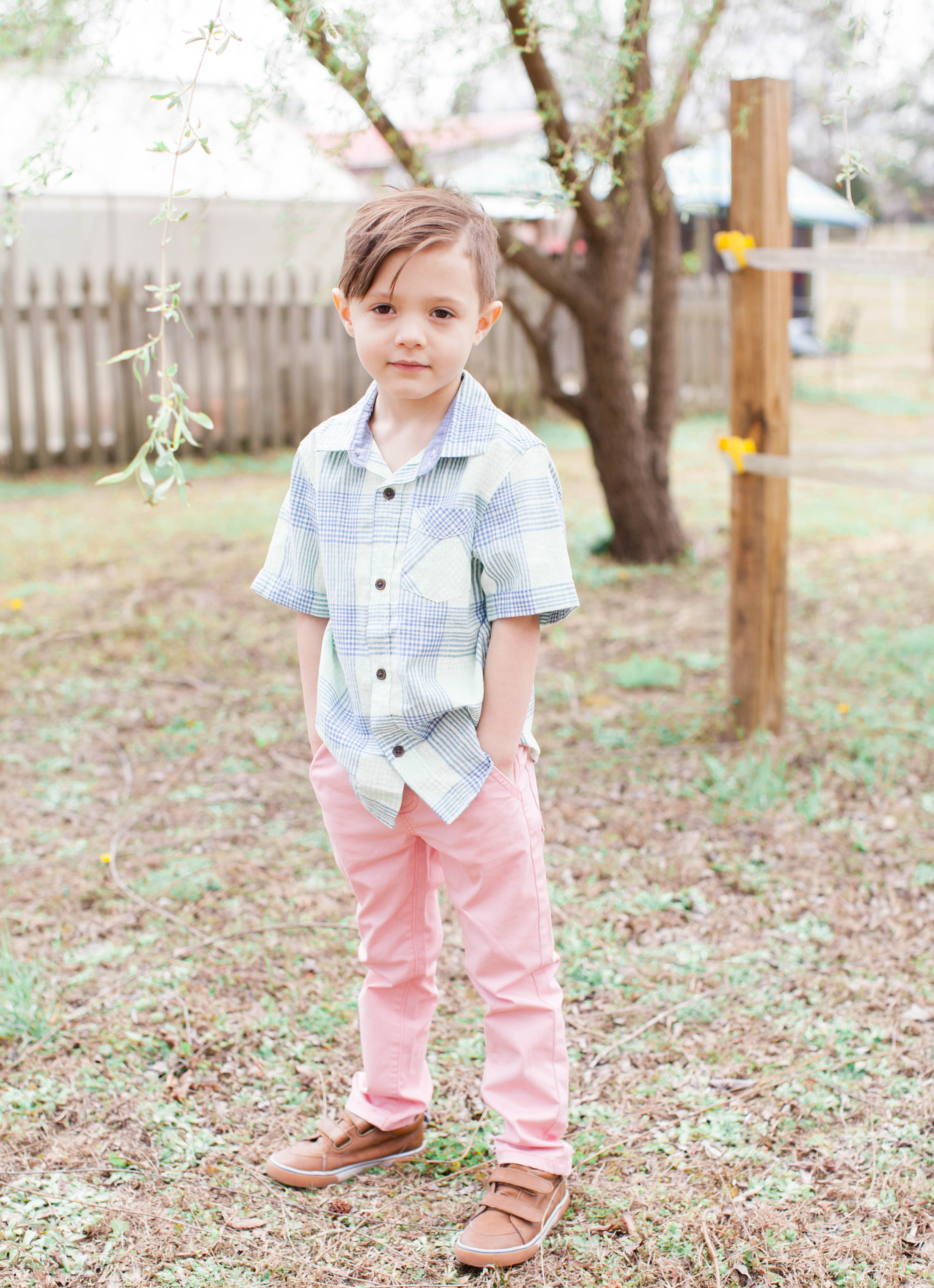 Family Photos
Despite my son looking like he is being held hostage in these photos, he really did have an amazing time feeding the goats and holding the rabbits!  Hayley Gastiger was amazing with the kids and did such a great job with the photos (even with Brayden mean muggin').  Everyone's favorite part was probably the bunny, I mean, look at him! I started getting bunny fever after petting him but had to remind myself that I have too many little people and critters to take care of already.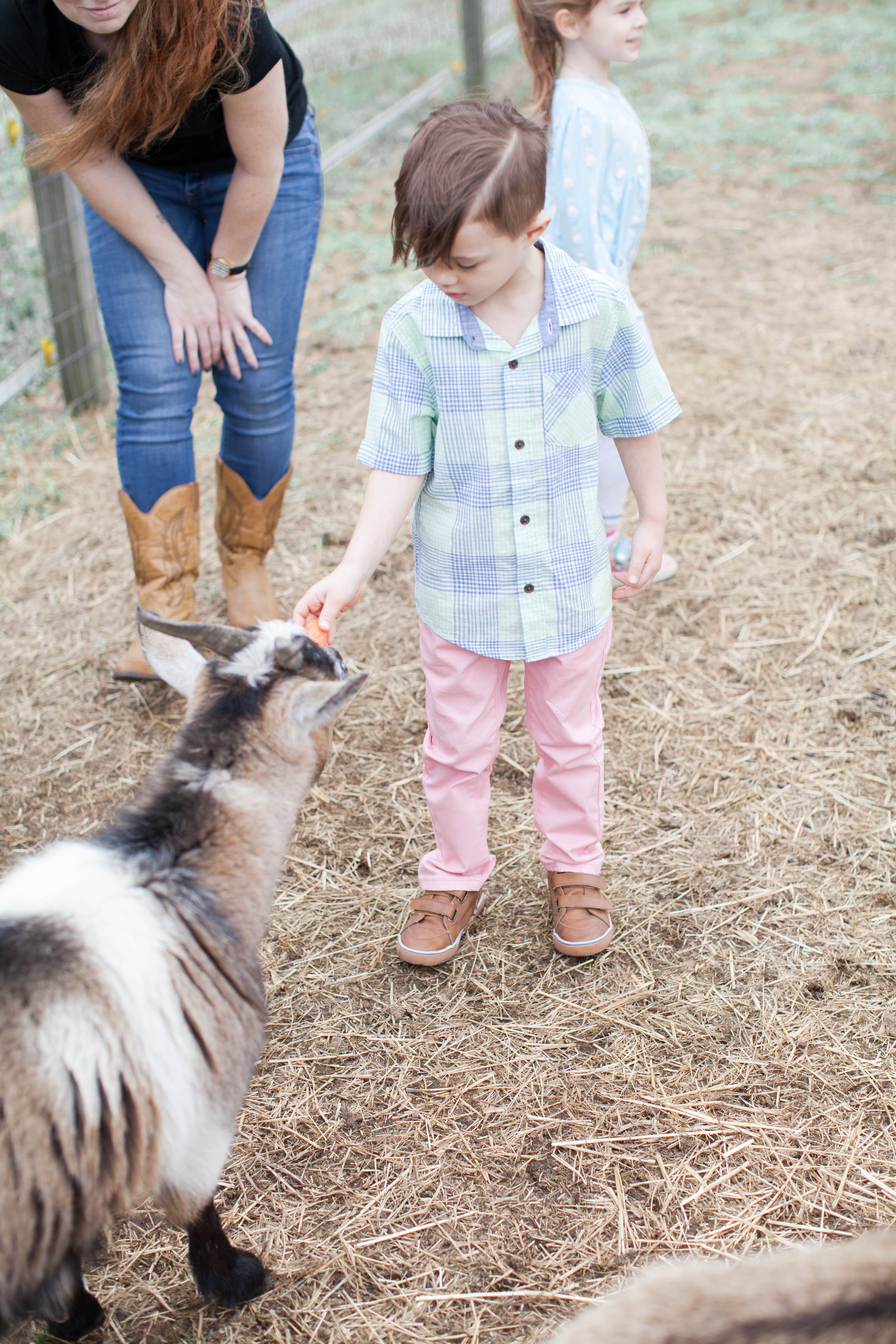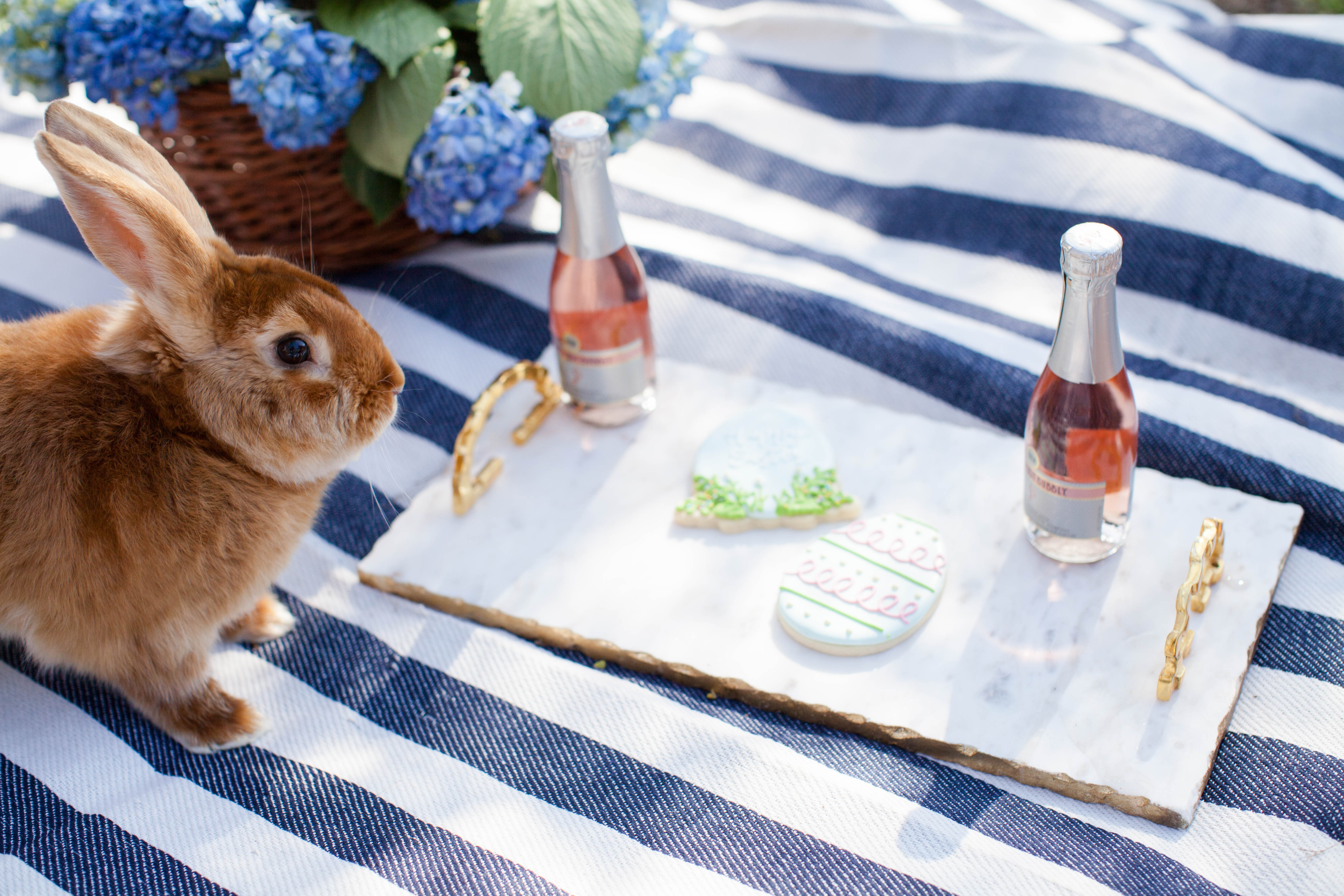 I just had to include these photos of the most adorable Easter cookies from Bailey Lane Baking Co.
The Blogger Babes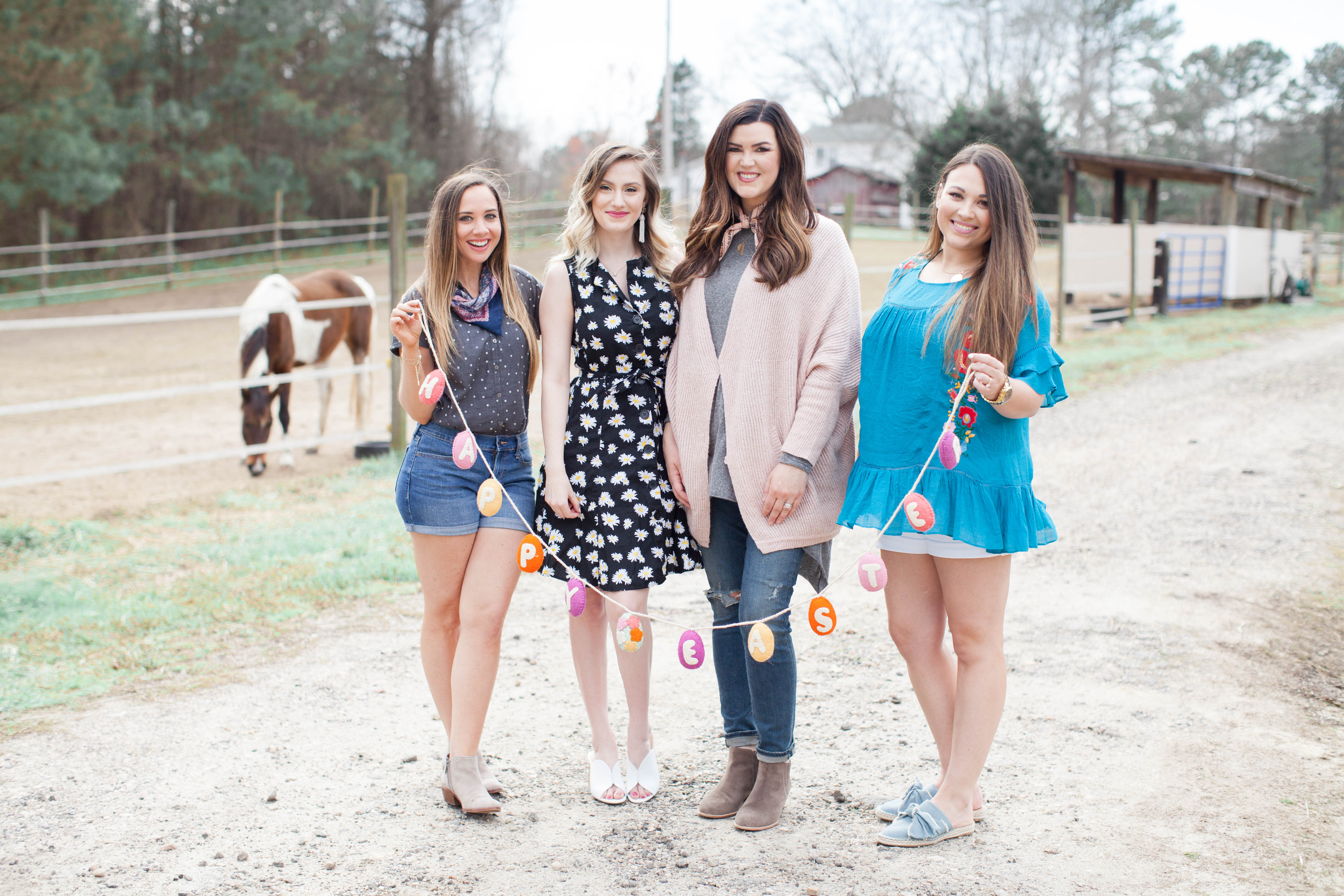 It was so fun seeing these gorgeous girls again! Courtney of Collectively Courtney, Moi, Lindsey of Baubles & Backdrops, and Stephanie of A Style of Her Own.  I may be a bit biased but I think that North Carolina has some of the best and cutest bloggers 😉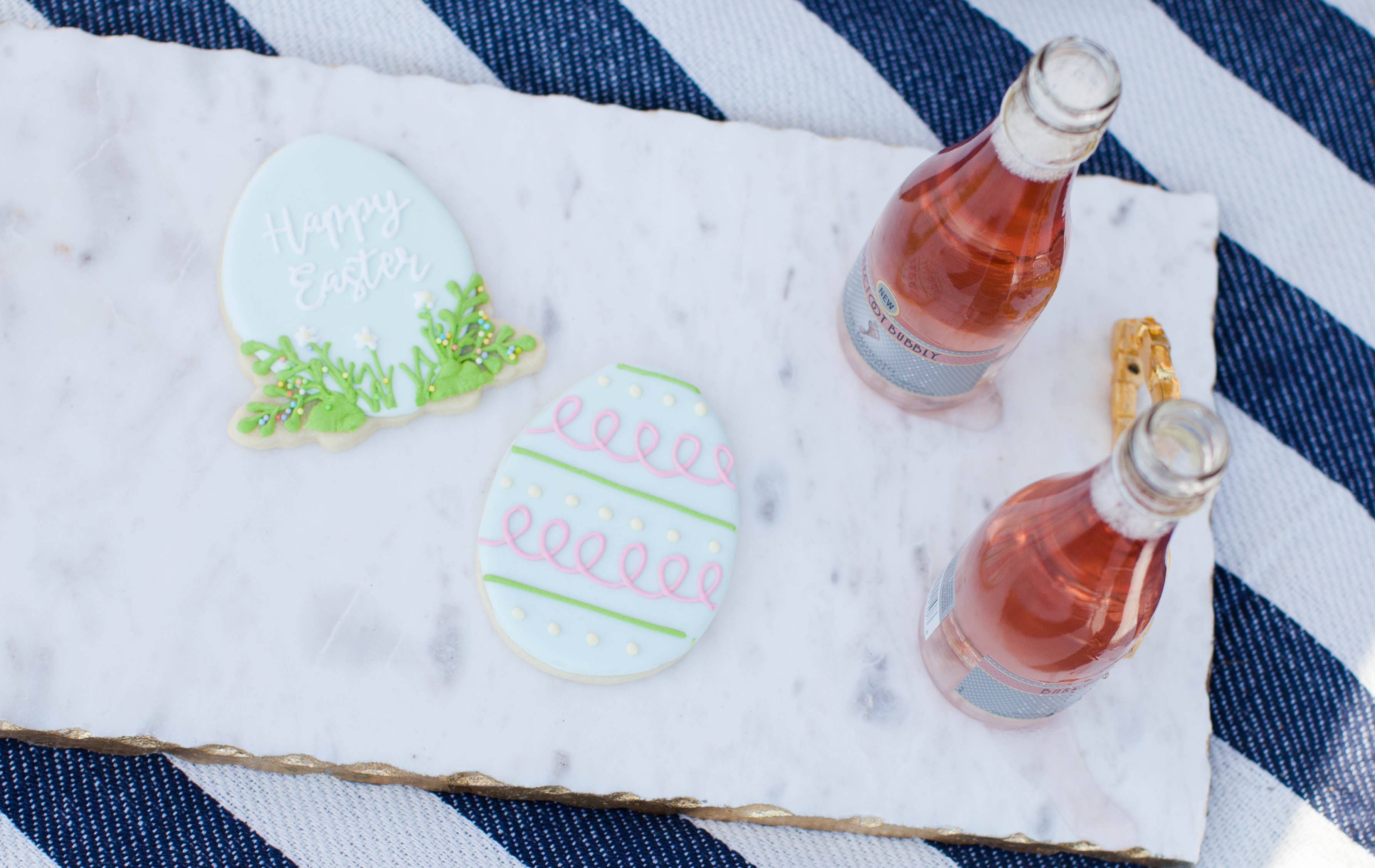 Valentine Fields is a 10-acre farm in Knightdale NC offering track-out and summer day camps for girls ages 7-12 (Little Jessica would have been all about this)! The girls get to enjoy horseback riding and helping care for all of the cutest animals. They also get to participate in daily activities such as art projects, games, team building activities and basking in nature. The owner, Kate Warner, has been riding horses for most of her life and even named the farm after her first horse, Valentine. One of my favorite things in the world is seeing women turn their passion into a thriving business just like Kate has!  For more information on Valentine Fields Farm, visit their website, valentinefieldsnc.com
Be sure to check out more fun photos from Valentine Fields Farm on my girls' blogs!
Courtney (@courtneyfashionista) of Courtney Fashionista
Lindsey (@baublesandbackdrops) of Baubles & Backdrops
Stephanie (@sbmorey) of A Style of Her Own
Photography by Hayley Gastiger Photography
P.S. I could not find any dresses similar to the one I'm wearing but I did pick out of tons of dresses that are perfect for spring!  I also have an entire post on the trending bags for this spring and summer.

And the perfect Spring shoes!

Can't forget accessories!