I have never gotten into the romper trend before but this summer, I've been hooked!  Rompers are my outfit of choice lately.  They are simple and easy but look like a complete look.
I've rounded up a few of my favorite rompers I've worn this summer and sharing some other rompers on my wish list!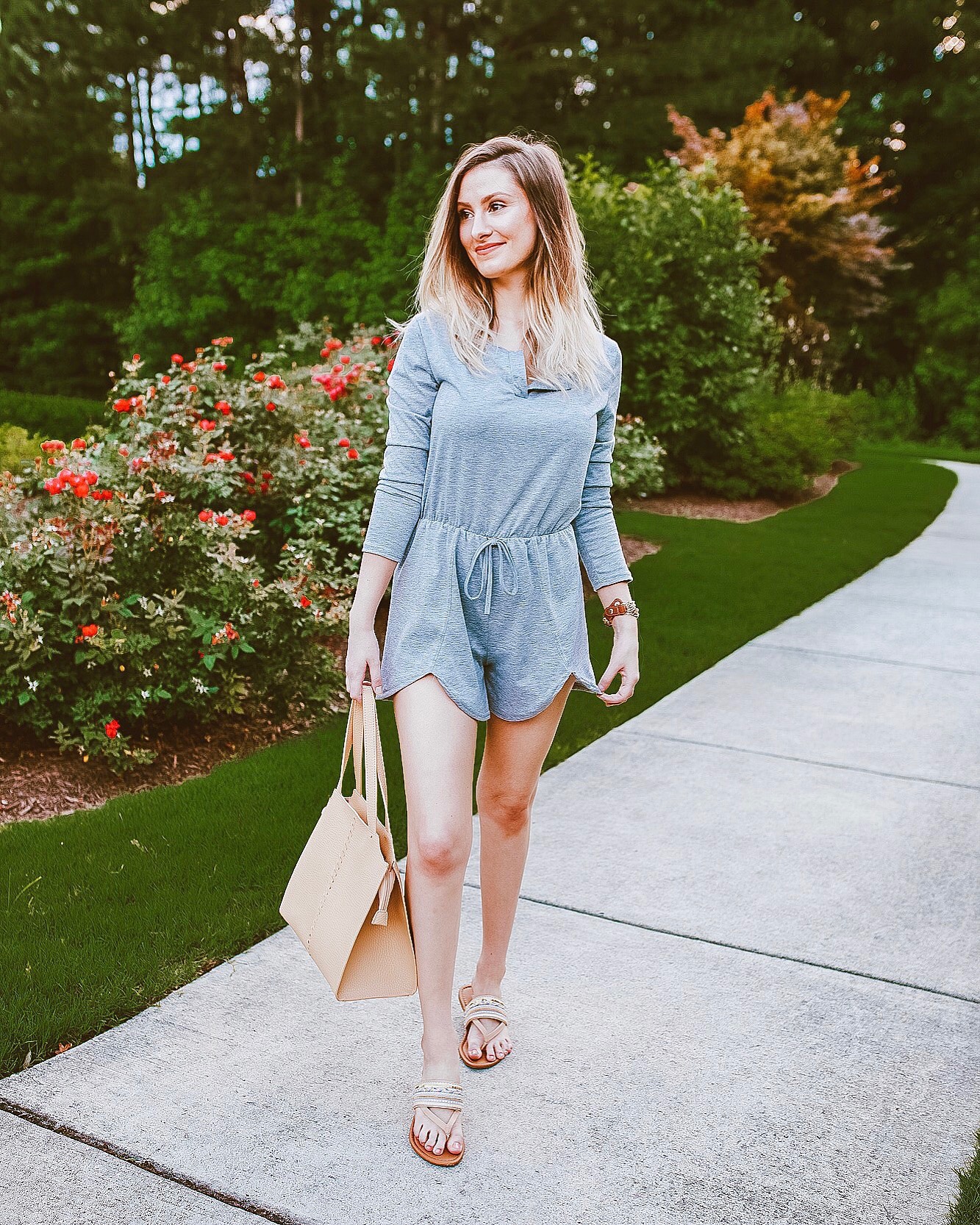 This simple cozy gray romper is the perfect simple and casual look!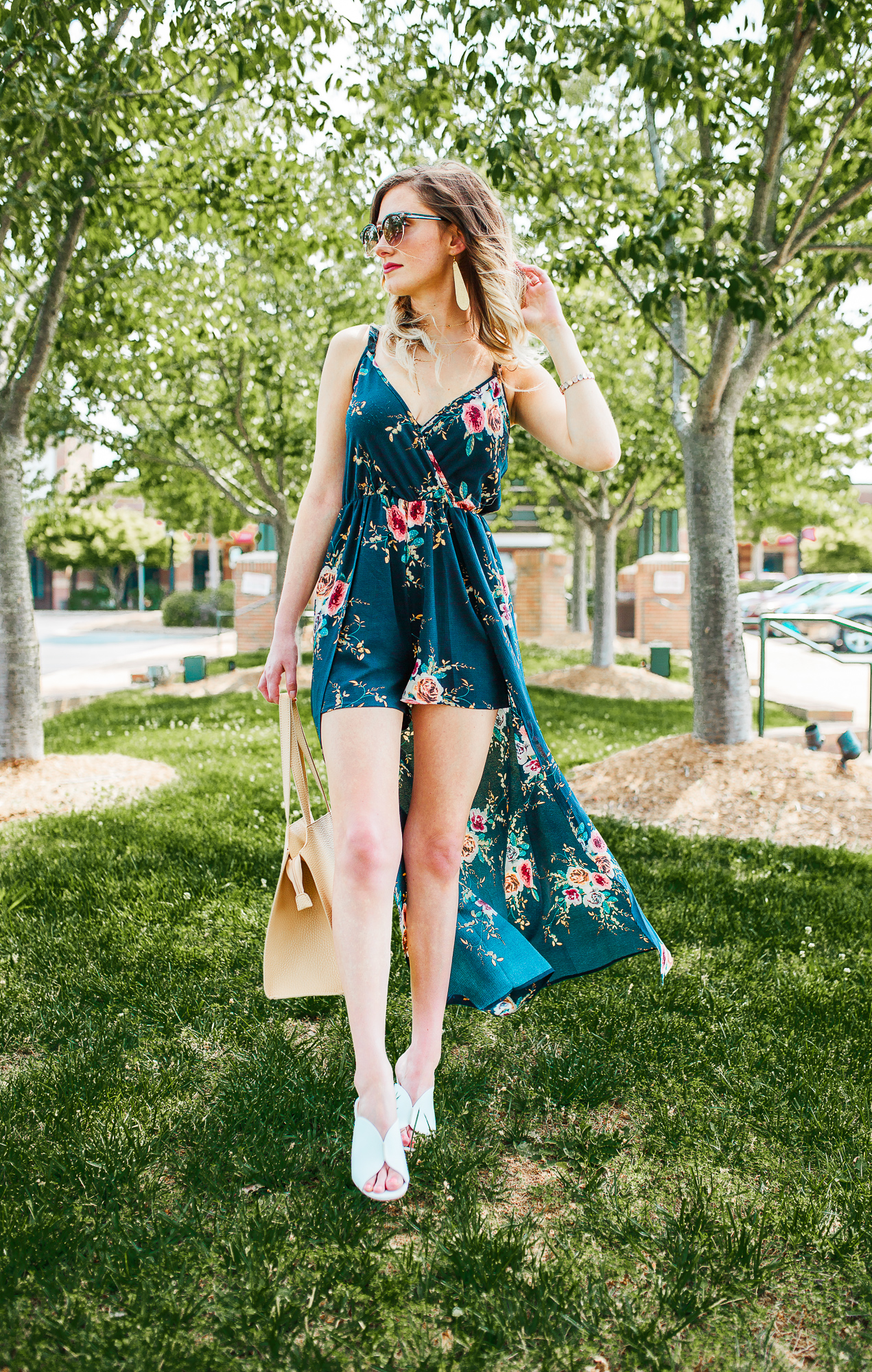 Now on to this more sassy fun maxi romper hybrid!  I always feel so glamorous when I wear it and love how flowy it is.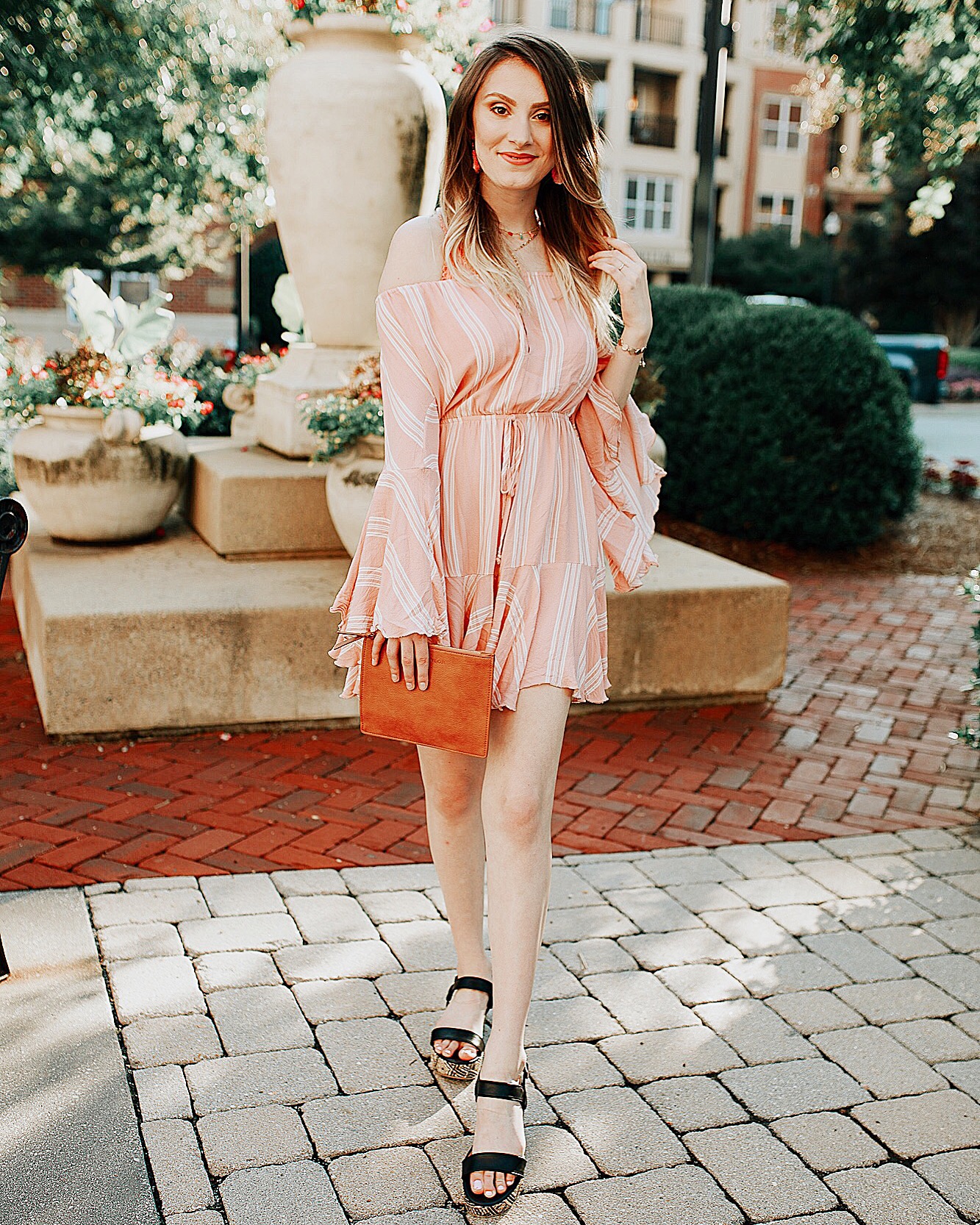 This pink bell sleeve romper is one of my all time favorite outfits ever!  I never wear anything strapless but with the right bralette I'll make it work. Bell sleeves always make me feel like a princess, (my inner 5 year old coming out)!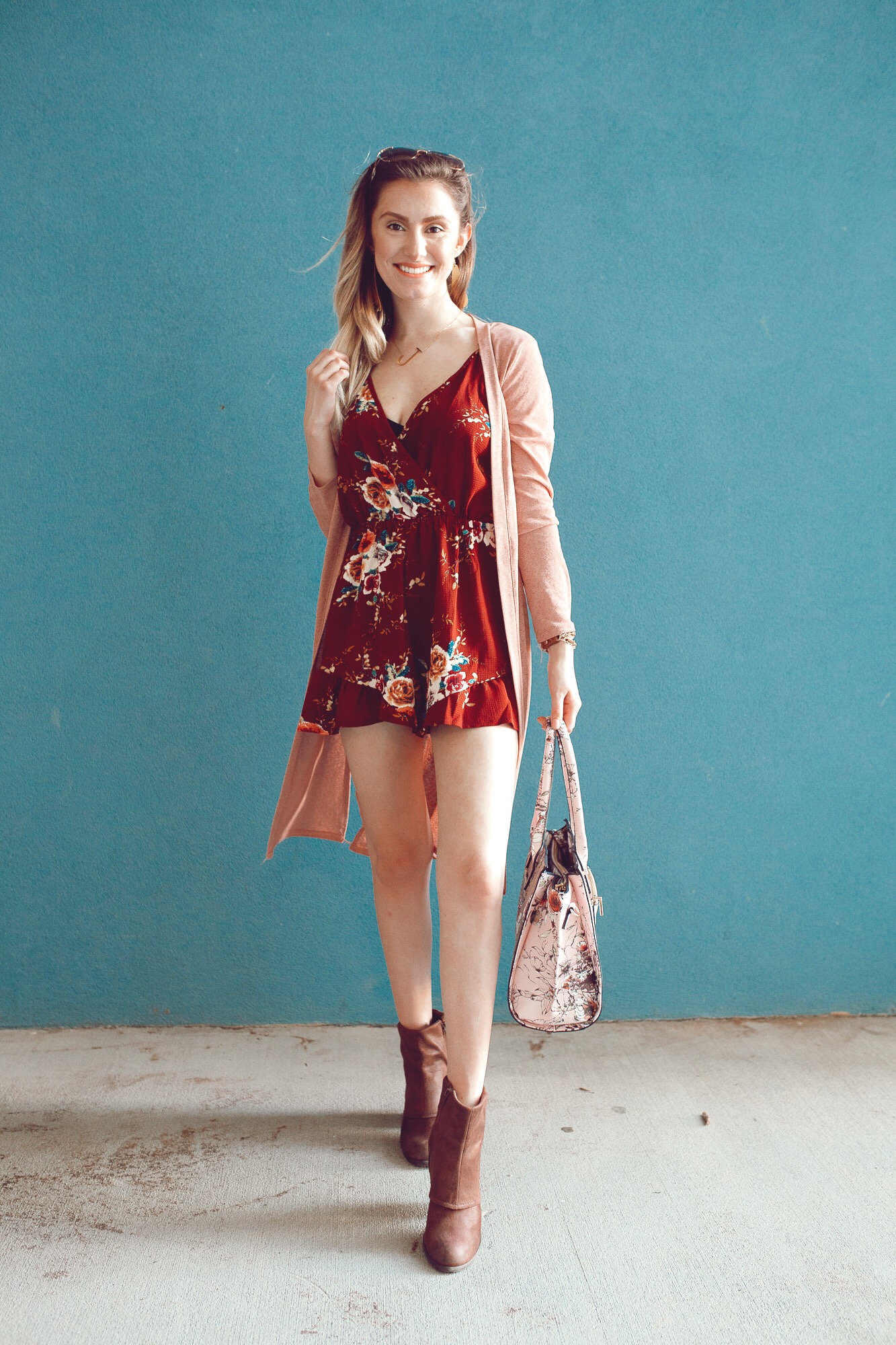 I'm loving this romper for transitioning into fall!  Burgundy is the perfect autumn color!
More adorable burgundy rompers that I am loving!