I know my last few posts have mentioned that it will be fall soon and I am dressing for the transition of seasons.  I'm repetitive and basic but come on, who doesn't get excited about autumn and all of the fun holidays coming up?!  I went to Bath & Body Works last week and they have their fall scents available! I was shook and the employee told me that once it is August it is officially autumn at the store.  Sounds like my kind of people!  I had to buy pumpkin pecan waffle candles of course, my all time favorite scent!
Back to this romper! I know rompers are typically a summer staple but this little burgundy piece and dark floral pattern fit perfectly in with fall! It is so hot in North Carolina and stays that way until about early November so this romper is the perfect balance of staying cool in this heat but fitting right in with the fall colors.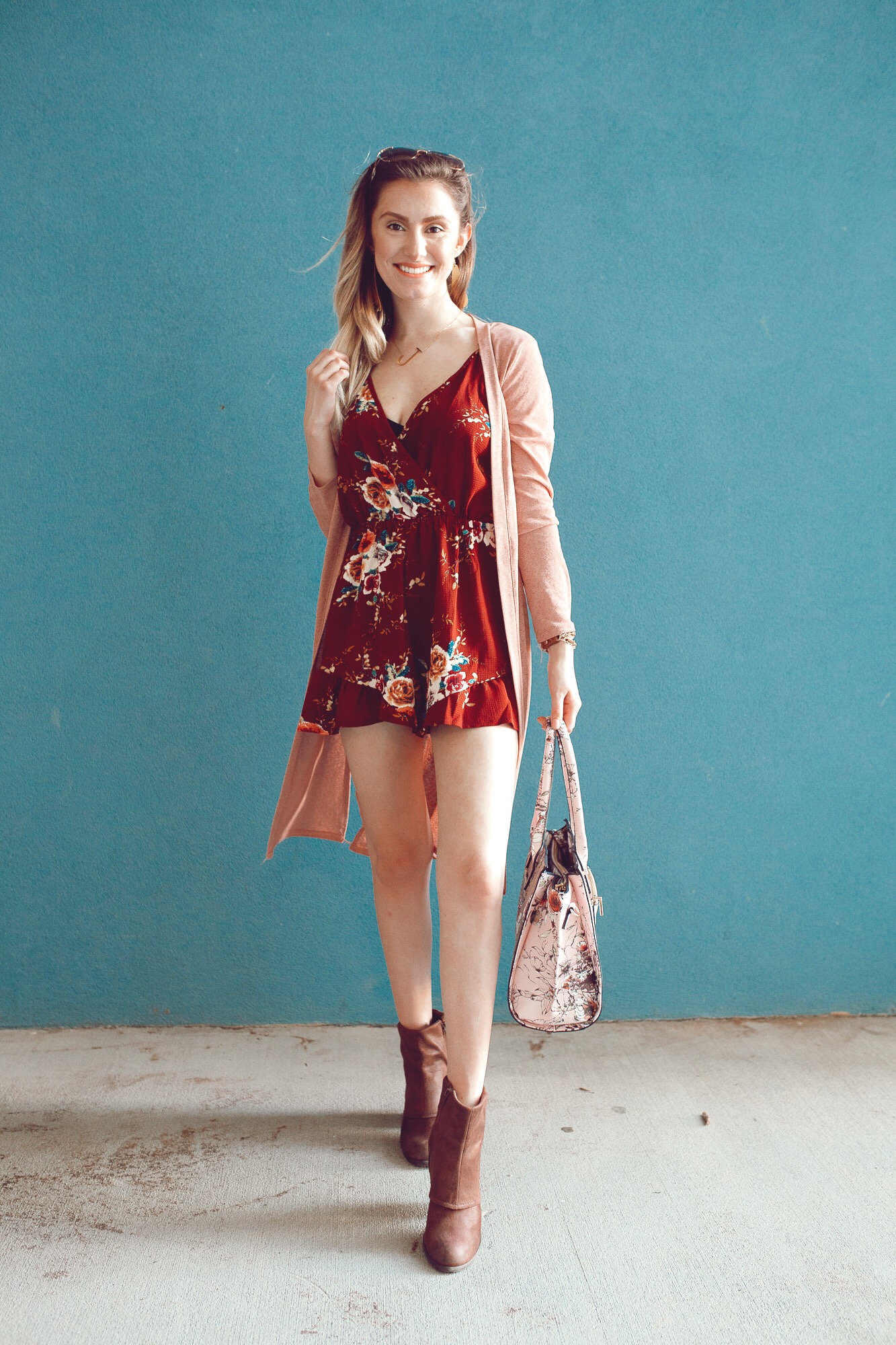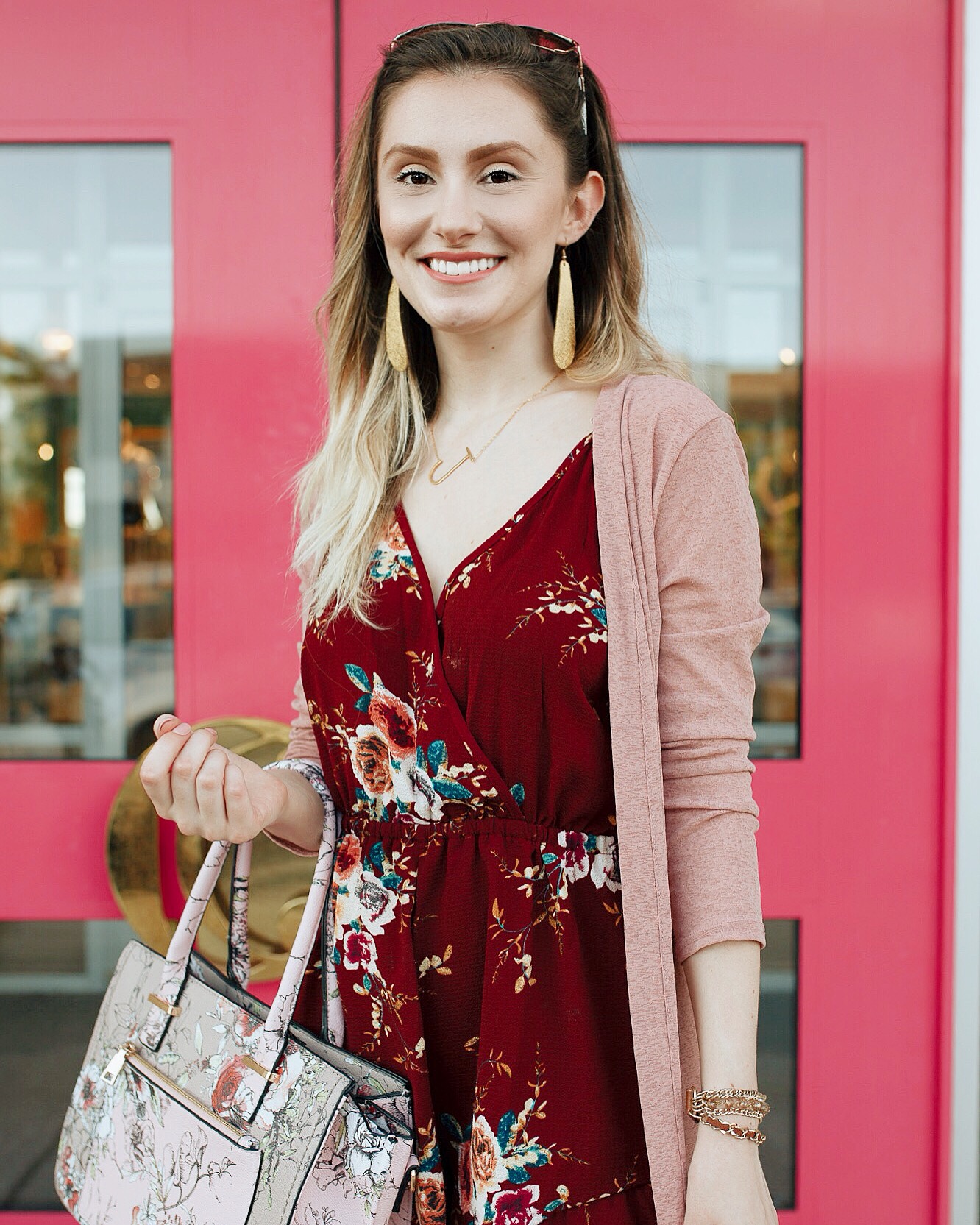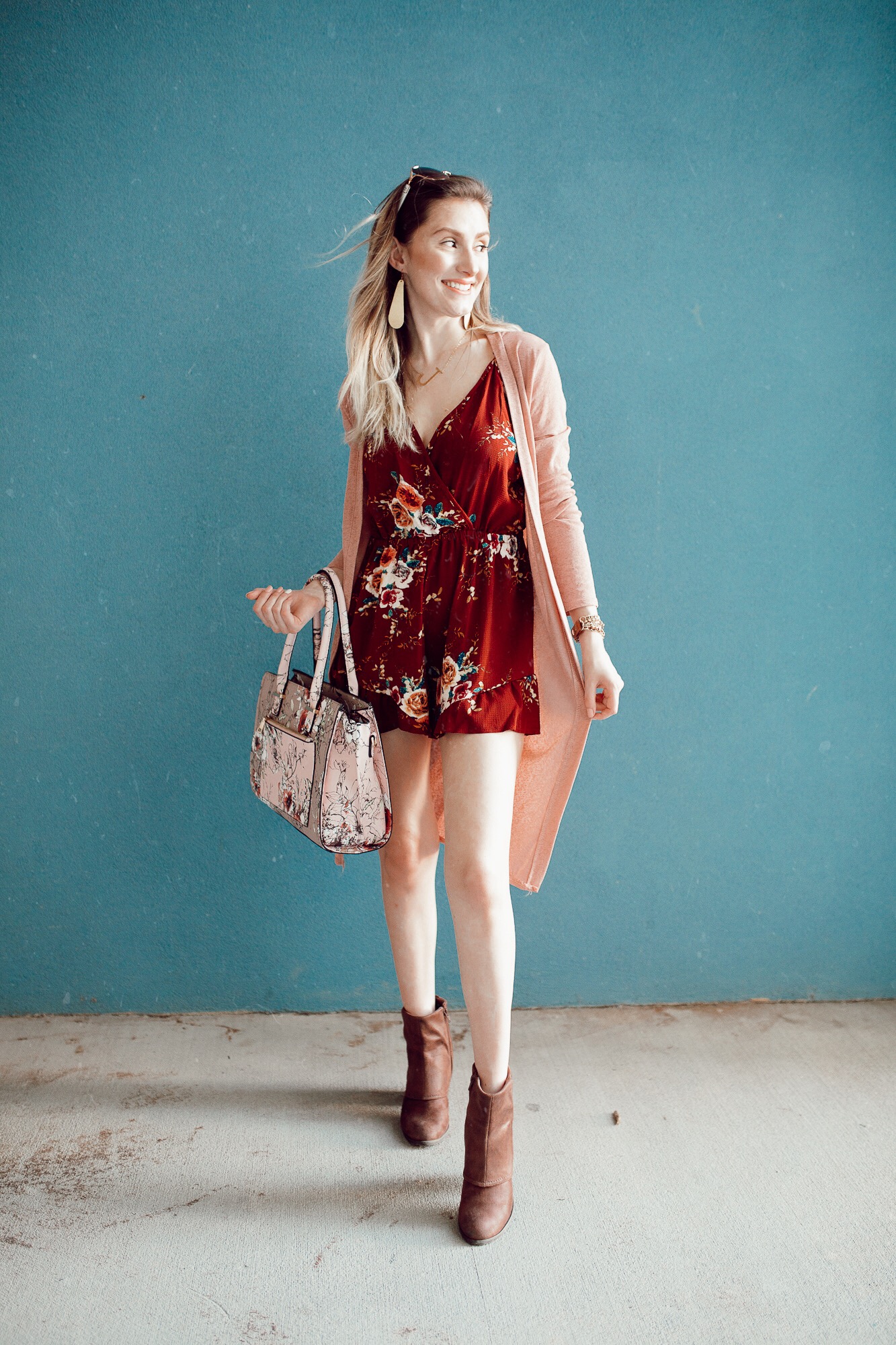 I wore my pink duster that I also wore in my last post and these Fergalicious by Fergie boots that I know will be on constant repeat even more so once the weather cools down!
I wore my favorite gold leather earrings RSA Studios.  The owner, Rebecca, is the sweetest person ever!