The pumpkin spice latte has been released which is the official signal that fall is here!  Many people across social media are already reporting drops in temperature, (hint, hint, North Carolina) so it's time to get that wardrobe ready for the cooler months.  I love everything about fall! The weather, colors, leaves, scents, holidays, etc. One of my ultimate favorite things about autumn though is the fashion and all of the fun trends!  I've put together some of my favorite fall 2018 trends that we've been seeing on the runways and from our favorite fashion bloggers!
Animal Print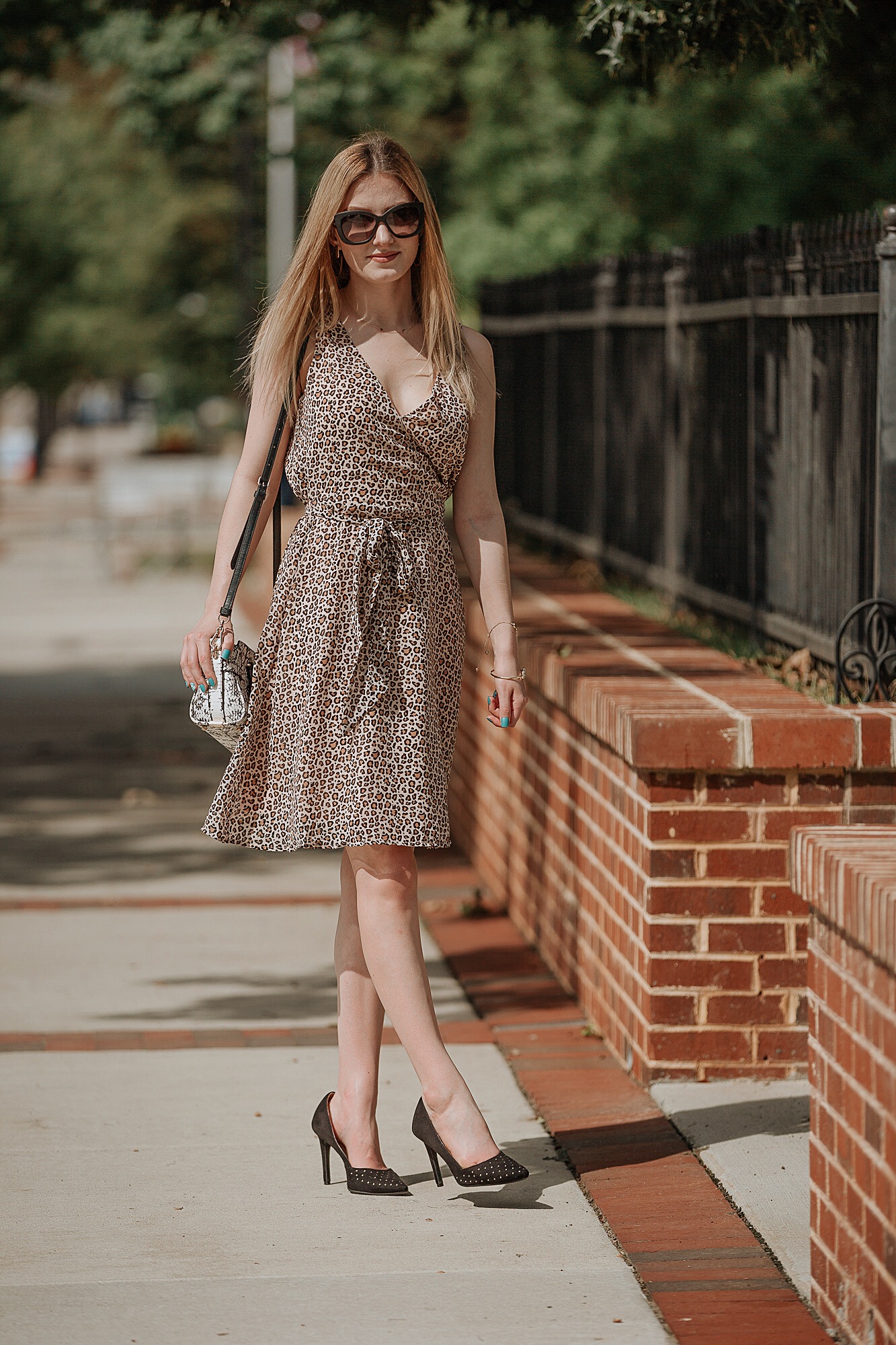 Animal print is one of my favorite trends ever!  I want to be more adventurous when it comes to animal prints since I'm typically pretty basic and stick with leopard.  Don't get me wrong, leopard is one of my favorite patterns.  I am really eyeing that zebra print though!
Leopard

Zebra

Snake

Plaid
Patterns make up for most of the trends this coming fall, but I love going back to the basics and stereotypical autumn patterns.  Plaid is a no brainer, the preppy pattern is a trend every fall but a fun way to mix up your autumn pattern game is trying other classic patterns like herringbone or houndstooth. I love how versatile plaid is (or tartan if you want to be picky ;)).  It can be masculine, feminine, casual, preppy, dressy, you name it!   Black and white houndstooth is one of my favorite cold weather patterns, it's just so timeless and elegant.
If houndstooth is too bold for your taste than a neutral colored herringbone is another classic pattern that is more on the subtle side.

Houndstooth

Pleats

Floral Print

70's
When I walked into Forever21 last week I was transported to the 1970's.  The store displayed so many vintage looks and colors, I went crazy and did some damage to my bank account.  While Forever21 is not known for amazing quality, I do think they are amazing at keeping up with what is trending!