There's only one thing more nerve-wracking than getting married and that is attending a wedding!  I don't know about you but I'm an overthinker.  I overthink the heck out of everything! Especially an event.   Of course, I want to look great at a wedding.  Everyone else is going to be dressed their very best! On the other hand, I don't want to look like I'm trying to hard, or worse, competing with the bride!  So my dress can't be too flashy.  It's the bride's special day.  Her dress needs to be the standout.  Avoid any floor length gowns, (and white obviously).  You don't want to be wearing a gown and blend in with the wedding party.
I put together a few outfits that will help you fit in and stand out, all in the right ways, at any type of fall wedding!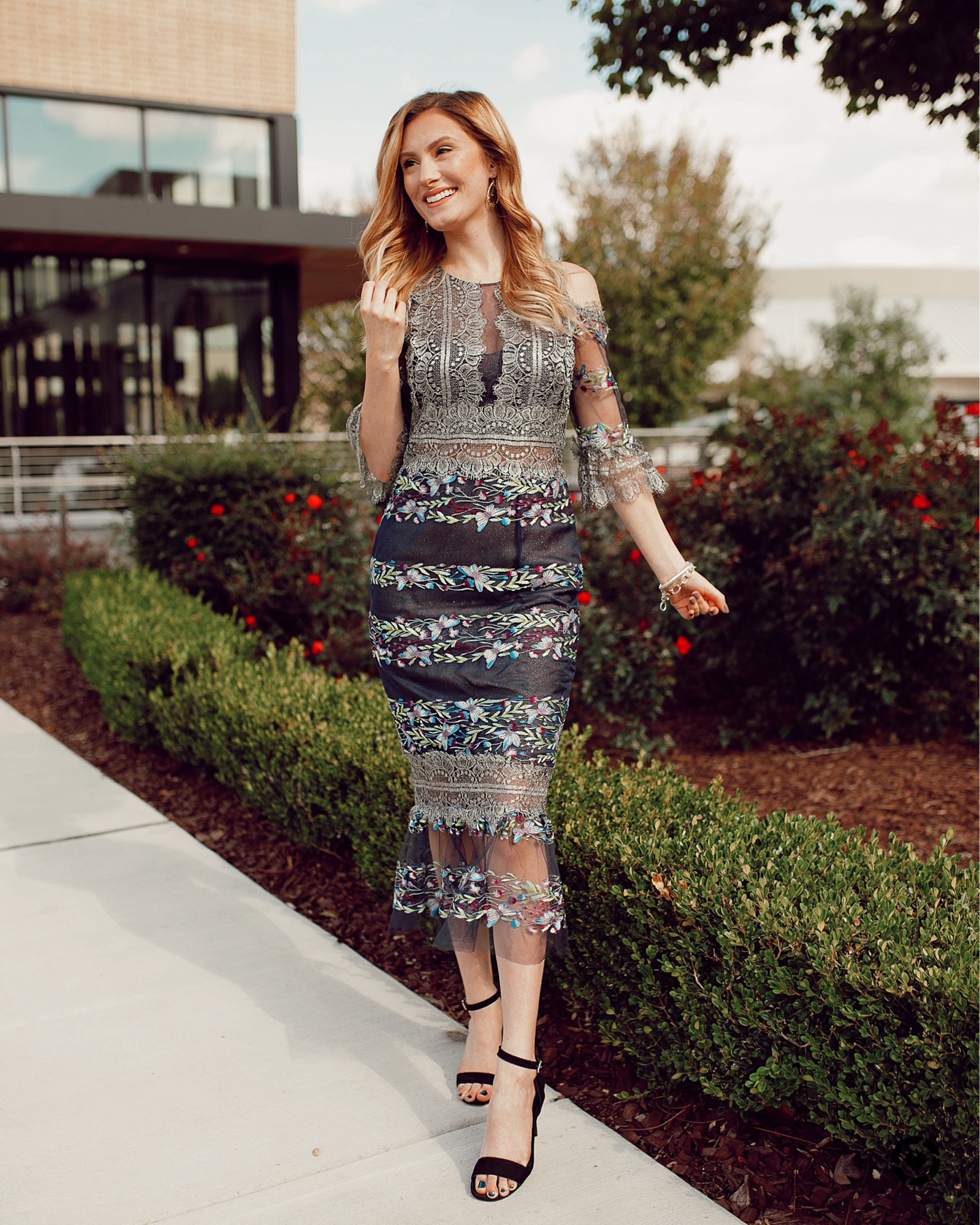 The first dress is the most formal option.  This metallic Marchesa dress is perfect for more elegant weddings.  The embroidered and lace details are very ornate, so you are sure to stand out and get all kinds of compliments. The simple mermaid silhouette offsets the adorned embellishments keeping the look simple and chic.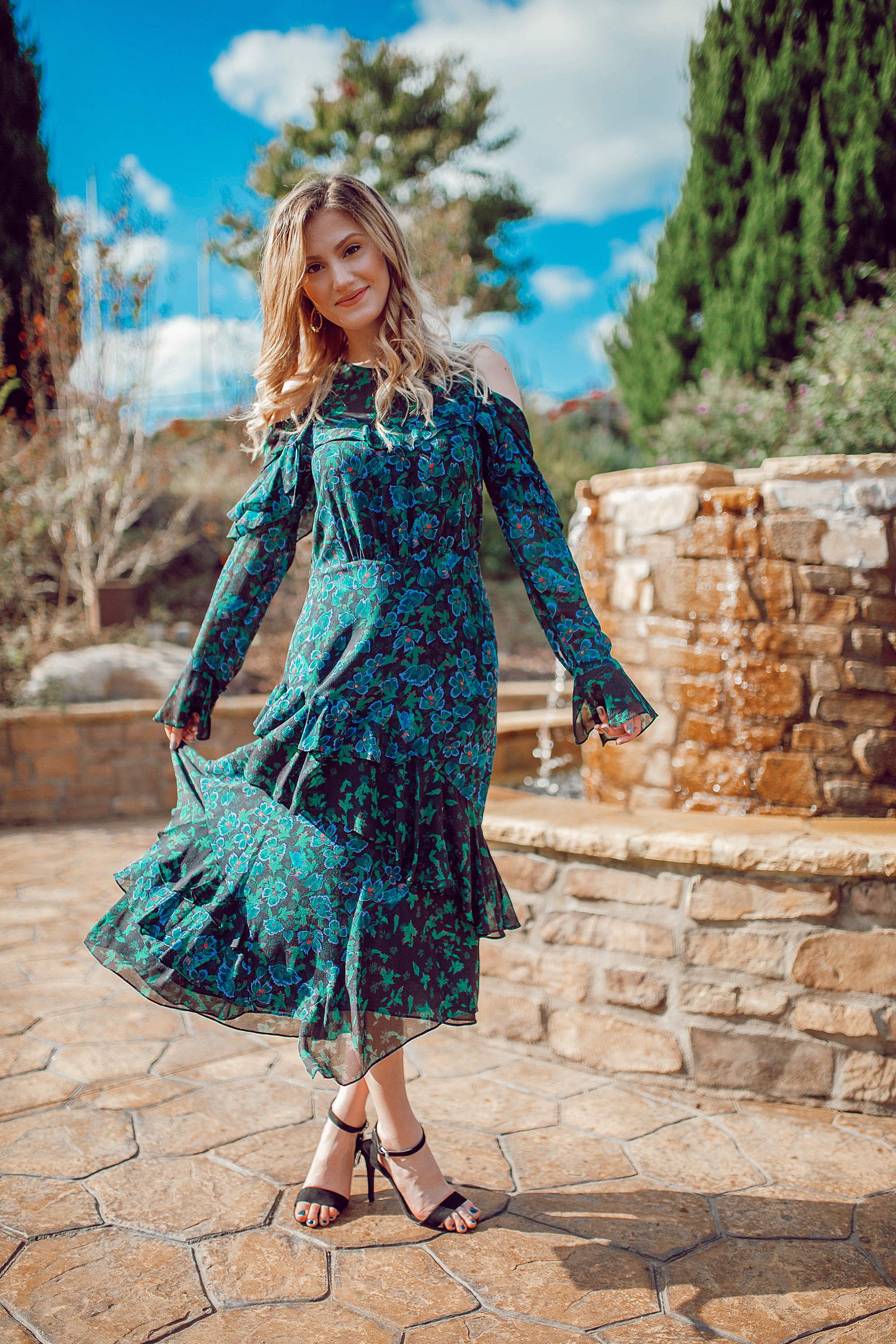 This second dress is perfect for an outdoor fall wedding.  The black and dark greens are perfect autumn colors and the long sleeves kept me warm enough outside.  The cut of this dress is so fun and flattering and since there is a pattern, more than likely you won't be confused as part of the bridal party since bridesmaid dresses very rarely have patterns.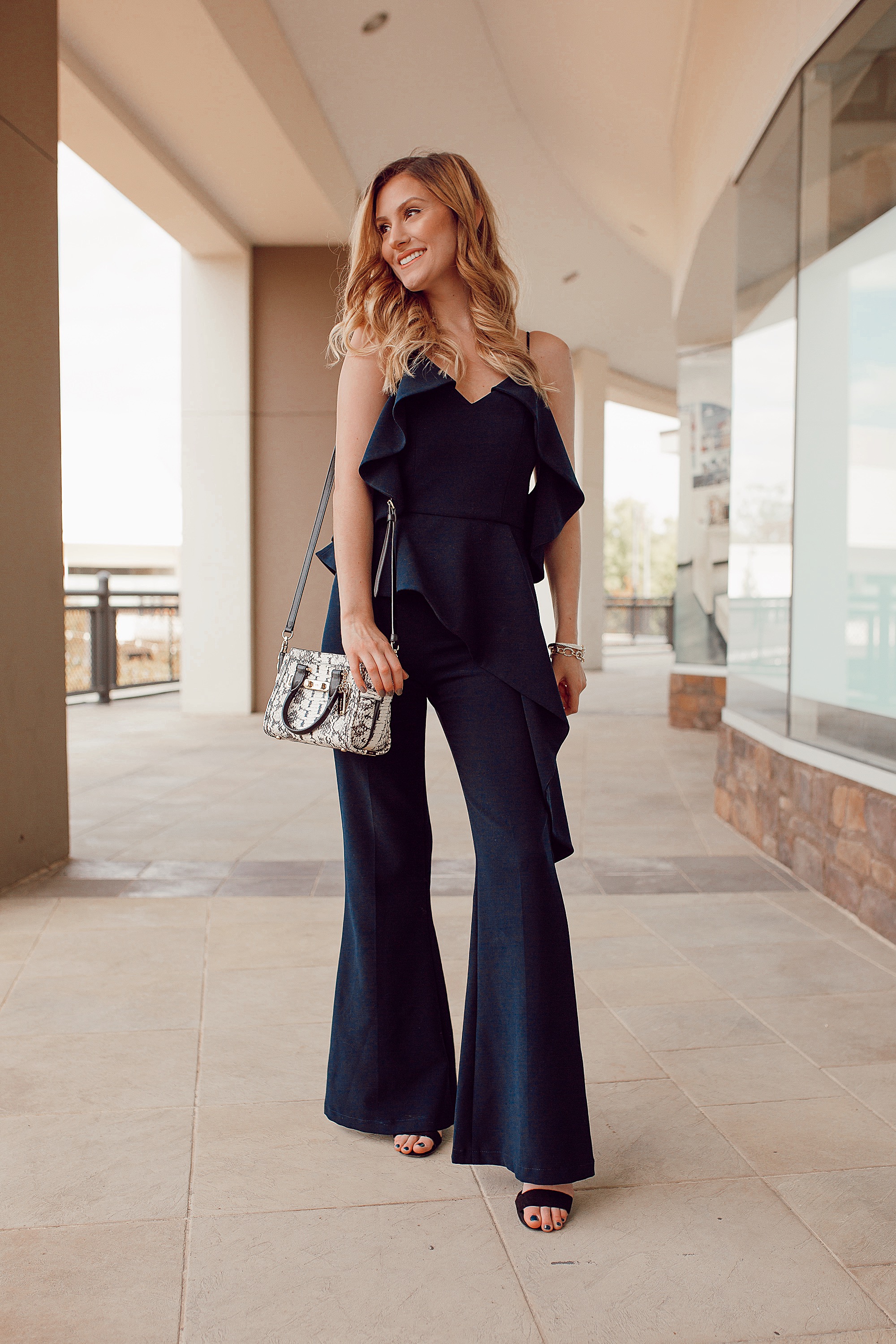 This navy jumpsuit is one of my all-time favorite outfits!  This is perfect for a modern trendy fall wedding.  The shaped and layered ruffles are dramatic but its balanced with the muted navy color.  Since most people wear dresses to weddings, you're sure to stand out in all the right ways with this sharp looking jumpsuit.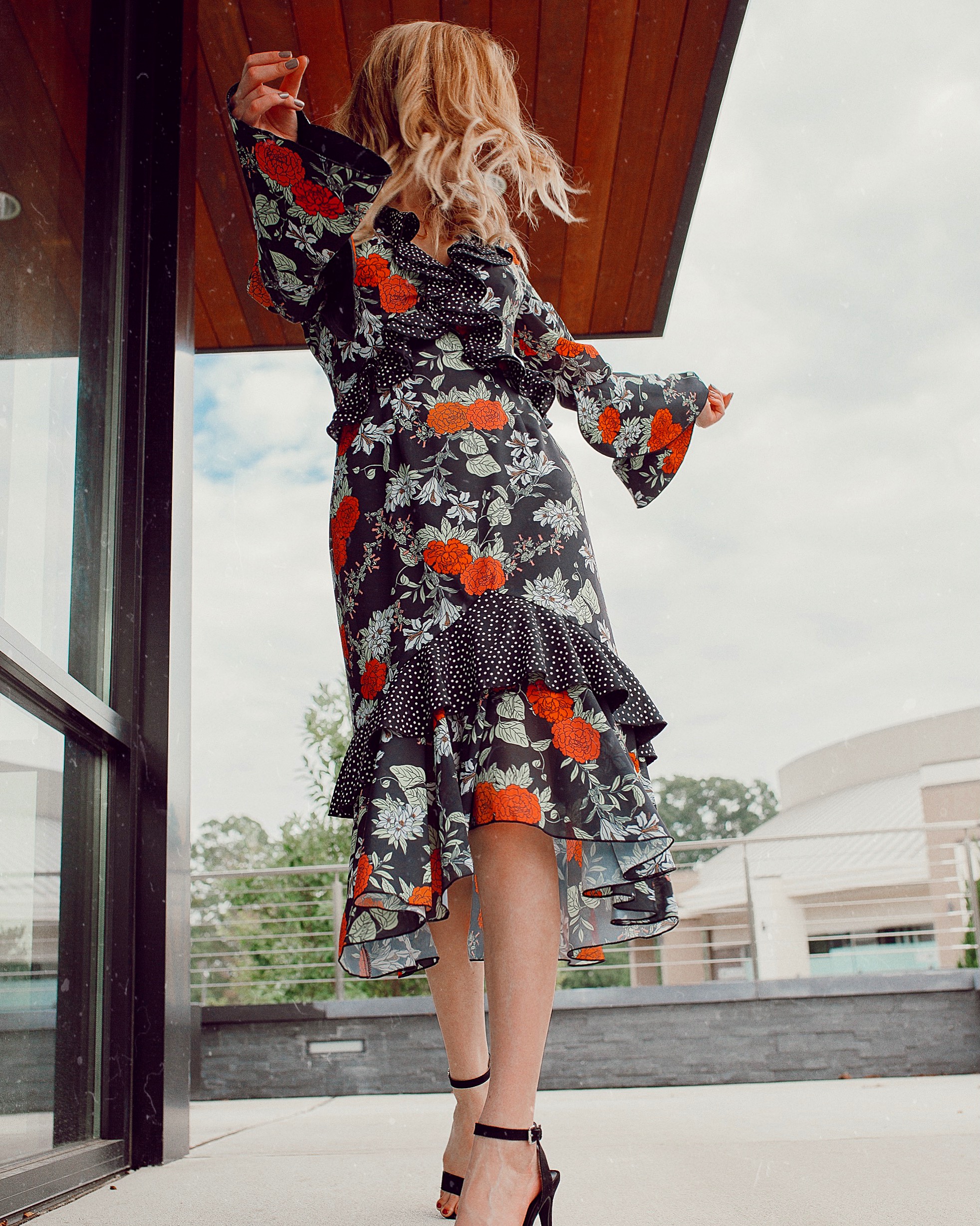 I love this dress for a fun wedding that you know will involve a lot of dancing (the best kind of weddings)!  The ruffles move beautifully and this pattern is so fun!  Dark florals like this and polka dots are also major trends this fall, so what better dress to wear to a fall wedding?!