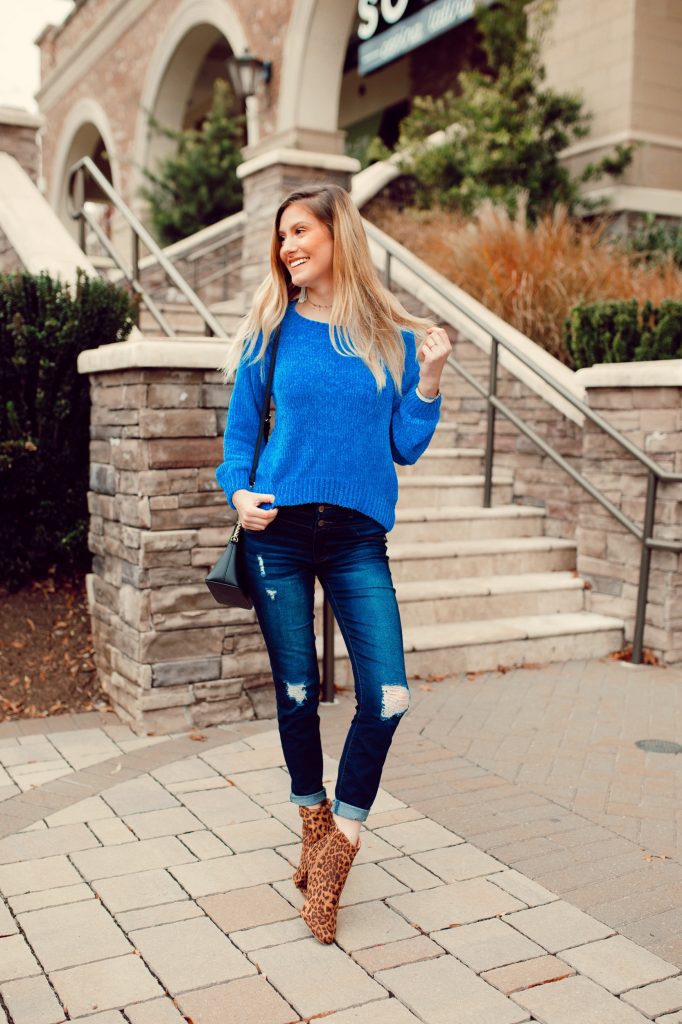 If you found this post then you must be like me and find yourself feeling a bit uncomfortable in a crop top! I have few tips for you on how to wear a crop top but keep your stomach covered.
My number one tip in feeling comfortable in a crop top is to wear it with high waisted pants! You still have a cute cropped top but feel covered to either stay warm during the winter or just because you don't want to show your stomach. For this outfit I wore a pair of super high waisted jeans. To Dress a crop top up you can wear it with high waisted dress pants or palazzo pants!
Go up in size- If you like a top but want it to be longer, try going up a few sizes! For this cropped sweater from Charlotte Russe, the oversized fit makes it appear longer!
Layer!- Try wearing a cute camisole under your crop top. It's a cute way to add some dimension to your outfit while staying warm and comfortable!
And remember, no matter your body type, wear what you feel good in! If you want to show your stomach in a crop top, do it, you hottie! I personally like to keep my stomach covered because I can feel pretty self-conscious, and that's okay! Fashion has no rules, just wear what makes you feel good!
Thank you for stopping by, I hope you stick around for more fashion inspiration, beauty reviews, and all kinds of fun stuff!