When I attempted my first fashion blogging venture in 2014, all of the biggest style bloggers were luxurious and avant-garde AF. This small town West Virginian was intimidated every time I sought out fashion and photography inspiration.
While my favorites like Trop Rouge, Always Judging, and Lust For Life were killing it in Prada and high fashion photo shoots, I was awkwardly posing in a parking lot wearing a thrifted sweater and Forever21 boots. I thought that in order to be a successful fashion blogger I needed fancy shit.
They had way more experience and money than I did. I also always had a baby in tote. Those significant differences never kept me from playing the comparison game though. I felt like a fraud because I didn't wear expensive trendy clothes. It wasn't until a few years later that I realized I didn't have to try to be other bloggers.
Affordable Designer Inspired Options
People love following high fashion bloggers for inspiration. But when it comes to real-life shopping, who better to follow than your everyday girl on a normal budget?!
There has been a surge in the popularity of affordable fashion thanks to your everyday fashion bloggers. This rise in popularity has also caused a lot of controversy and derision amongst bloggers. That is an entirely different post though!
Seeing self-proclaimed fashionistas embrace cheap fashion made me fall in love with the industry even more. My goal with fashion blogging is to make fashion feel accessible and relatable to everyone. Some people take fashion very seriously but come one, we're all just grown-ass adults playing dress-up!
Valentino Rockstud Pump Alternatives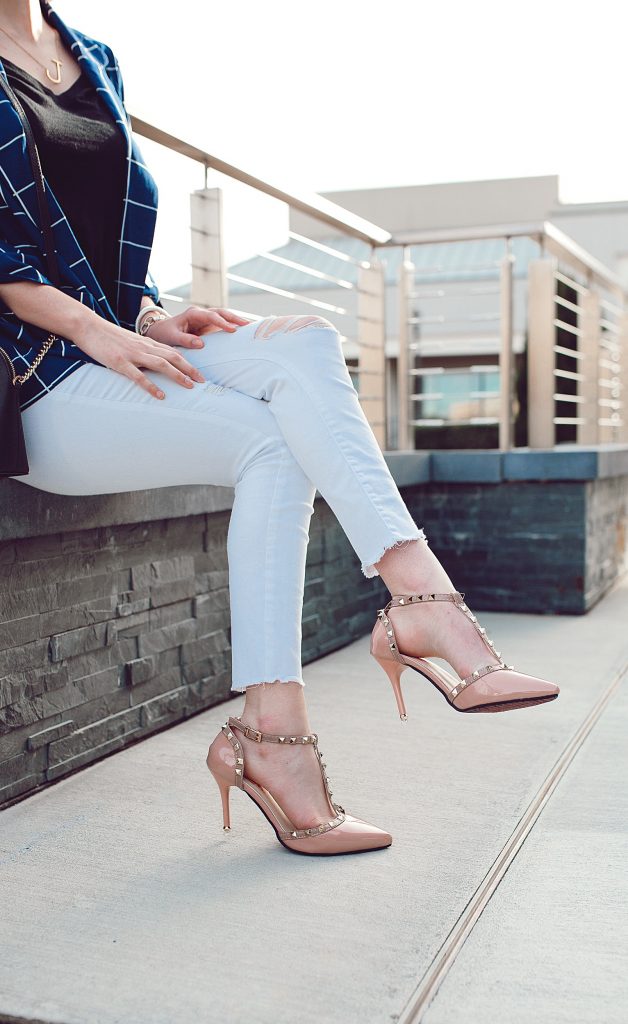 I ordered these Valentino alternatives from AliExpress but have seen much better options on Amazon! These only have one strap in the front and have weird plastic crystals on the heels. They are definitely gorgeous but not high quality, (they did only cost me around $12 though, so I'm not mad at them).
I wanted to put together an outfit that transition into spring so I wore a pair of white denim. I love how the nude and white colors look together with the pop of navy from the blazer.
I also tried something new with my hair! This was my first time doing a pull-through braid so it was tricky. Now that I've done it a couple of times, it's so easy! I followed this Pinterest tutorial.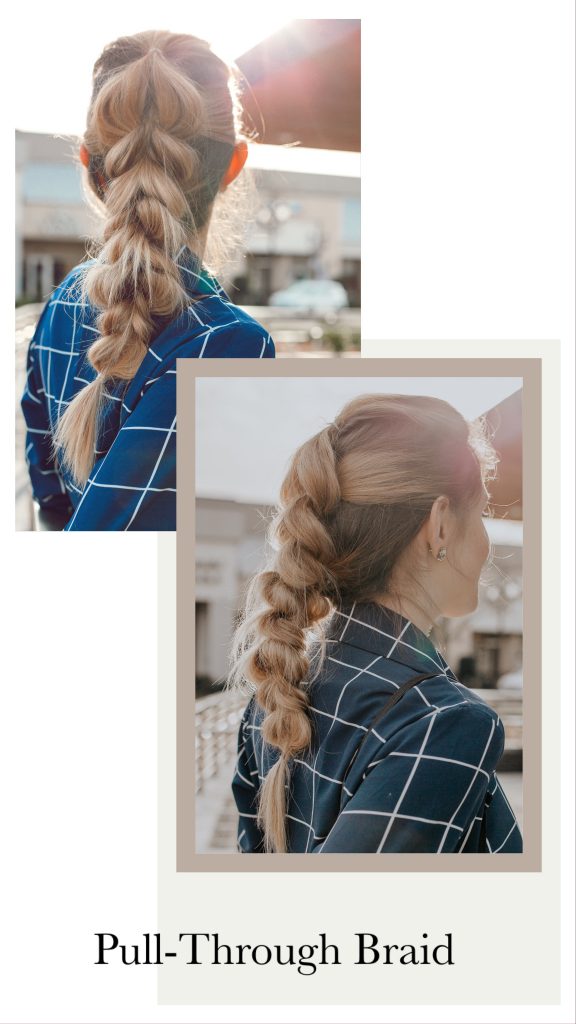 ---