When I think of Walmart I typically don't think of stylish clothing. Growing up, all my family could afford were clothes from Walmart. So teenage Jessica was self-conscious at school in a sea of Abercrombie, Hollister, and Aeropostale logos. Once I started making my own money, I stayed far away Walmart clothing.
Fast forward 10 years later and I always find myself strolling through the Walmart clothing departments! Target has really upped their style game over the past couple of years and now Amazon sells clothing at great prices, so I think that has been a wake-up call for other retailers. I have been shocked by how much cute clothing I've found at Walmart, like this dress and kimono set that was under $20!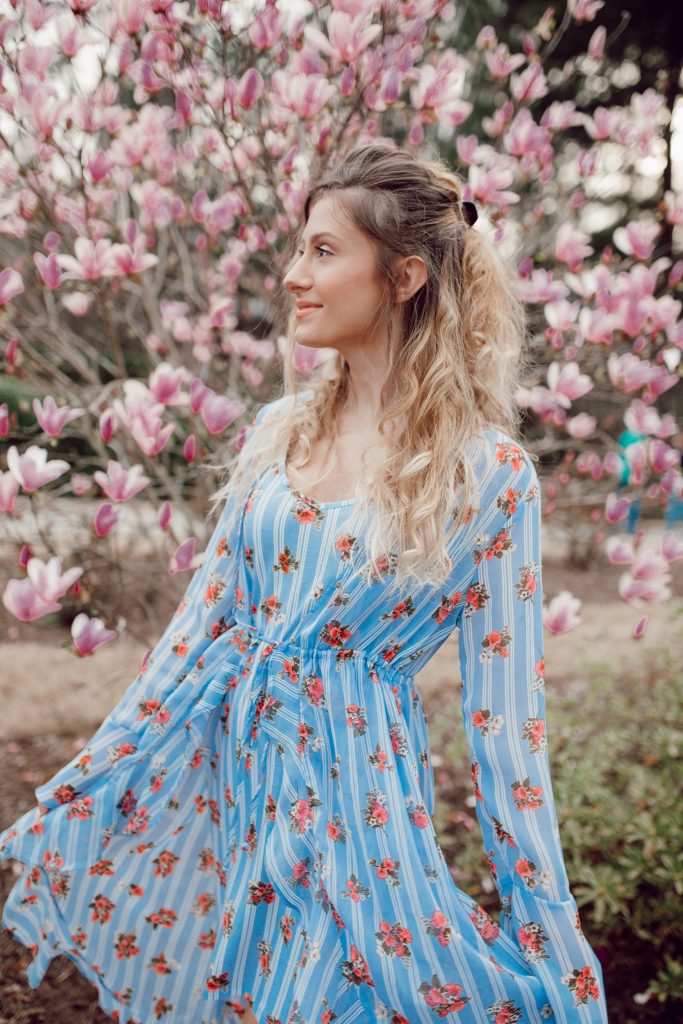 Isn't this dress perfect for spring?! I love the sky blue with pink flowers. The floral and striped pattern mixing is also really fun. I thought the dress was going to be form-fitting so I sized up to a medium. I actually love the way it fits! It is loose and flowy but really flattering at the same time. It's such a pretty little sundress. Then the kimono adds a whole new dynamic! I felt so sassy as it dramatically flowed when the wind blew.
I also could not believe that this dress was only $15! This specific print and color are currently out of stock but you can sign up on the product page to be notified when it is back in stock. I found it in a beautiful colorful striped pattern too!

More Walmart dresses and jumpsuits under $20!