I have lived in North Carolina for seven years and am still amazed at how beautiful this state is! Every season I find places I've never been to that always take my breath away. The Sarah P. Duke Gardens is the most beautiful place I have ever been to. I never even knew it existed!
If course I had to wear a dreamy maxi romper!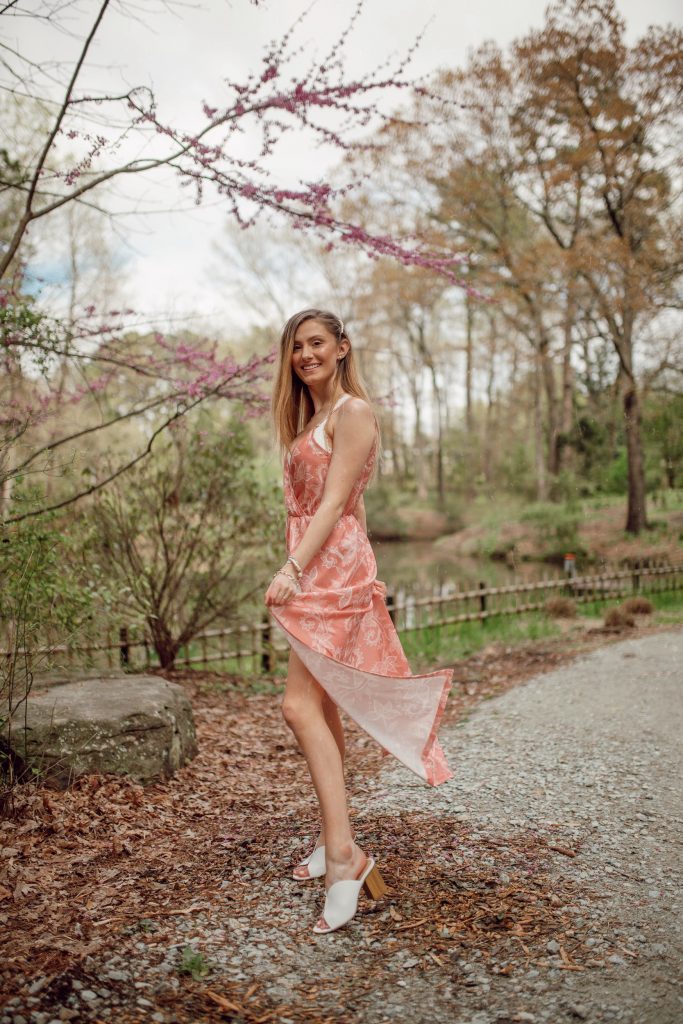 On this scenic trip, I had to wear something that was dreamy like the gardens so I had to wear this pink maxi romper! The color and floral paisley print are perfect for spring. I felt like I was part of the garden in this maxi romper which was the best feeling!
My maxi romper is so light and flowy, it's perfect to wear in warm weather and it's only $30! I wore my favorite block heeled mules that are perfect for spring. They're from Target'slast year shoe collection, but I found a few pairs of very similar sandal mules on Amazon!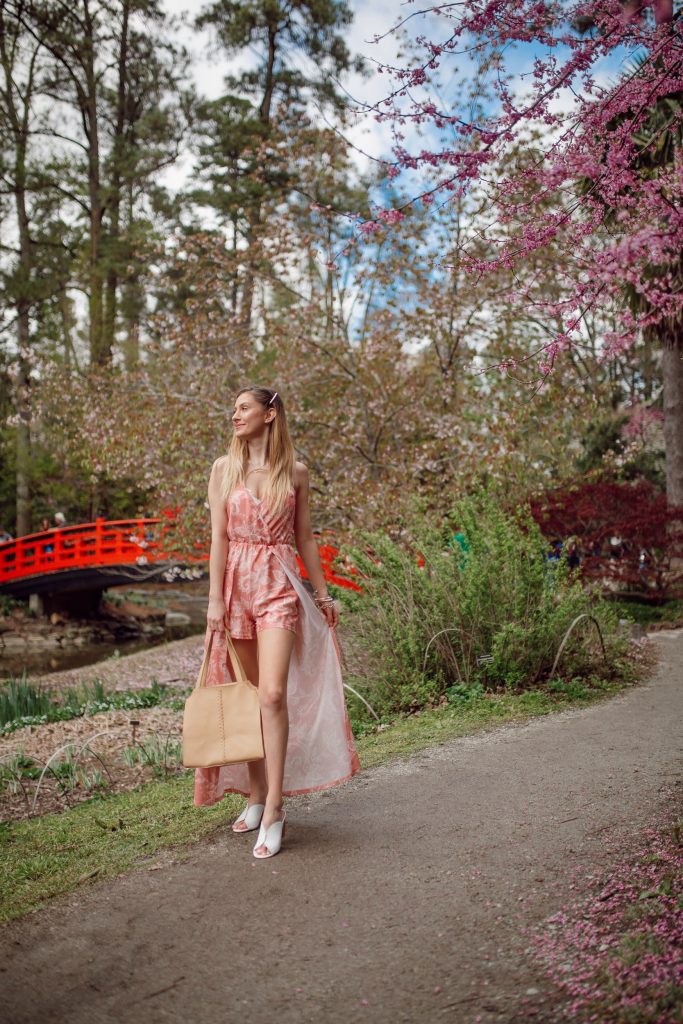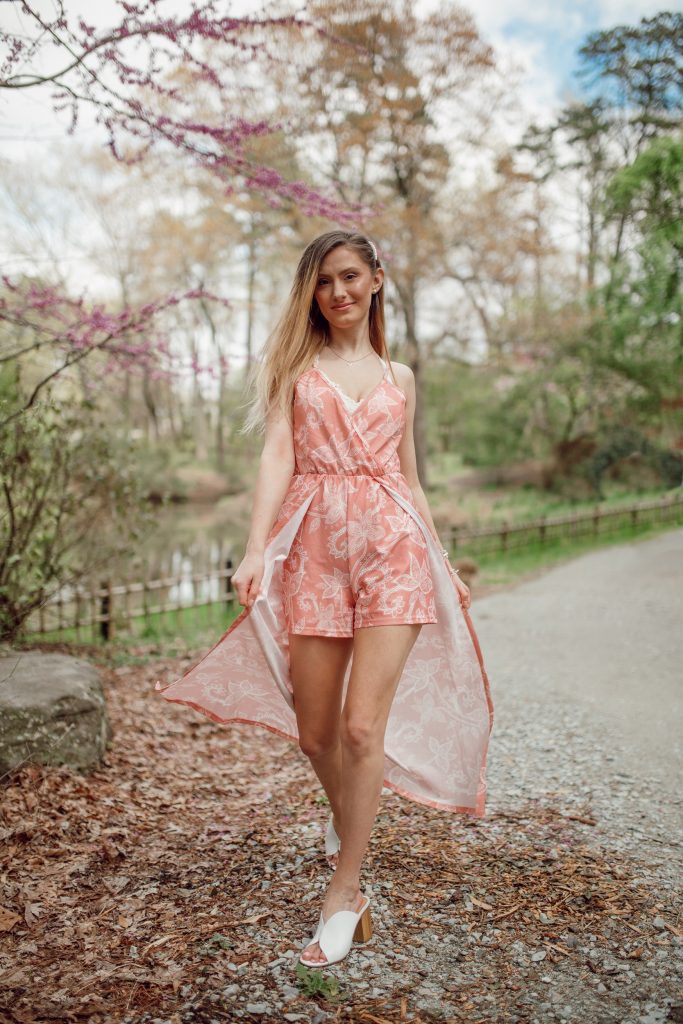 I accessorized with a pearl barrette, a tan purse, and my favorite designer inspired bracelets! Since the romper has thin straps and you know ya girl cannot go braless, I wore a pretty white lace bralette.