Target currently has some of the best sweaters and sweatshirts. I said what I said, don't at me ;). This past weekend I did a fun little sweater try-on at Target and found some adorable pieces. (P.s. They're all non-maternity)! So some of these can be worn whether you're pregnant or not. I loved all of them but not all of them loved the bump. See which sweaters/sweatshirts worked and which ones will have to wait until after baby!
This first sweatshirt was one of my favorites that I tried on! Everything about it is cute. The pale blue color is so pretty, I've always wanted to go to London, and it's so comfortable. My prepregnancy size is small and I was still able to fit into a size small in this sweater with plenty of room for the bump! It's also only $20!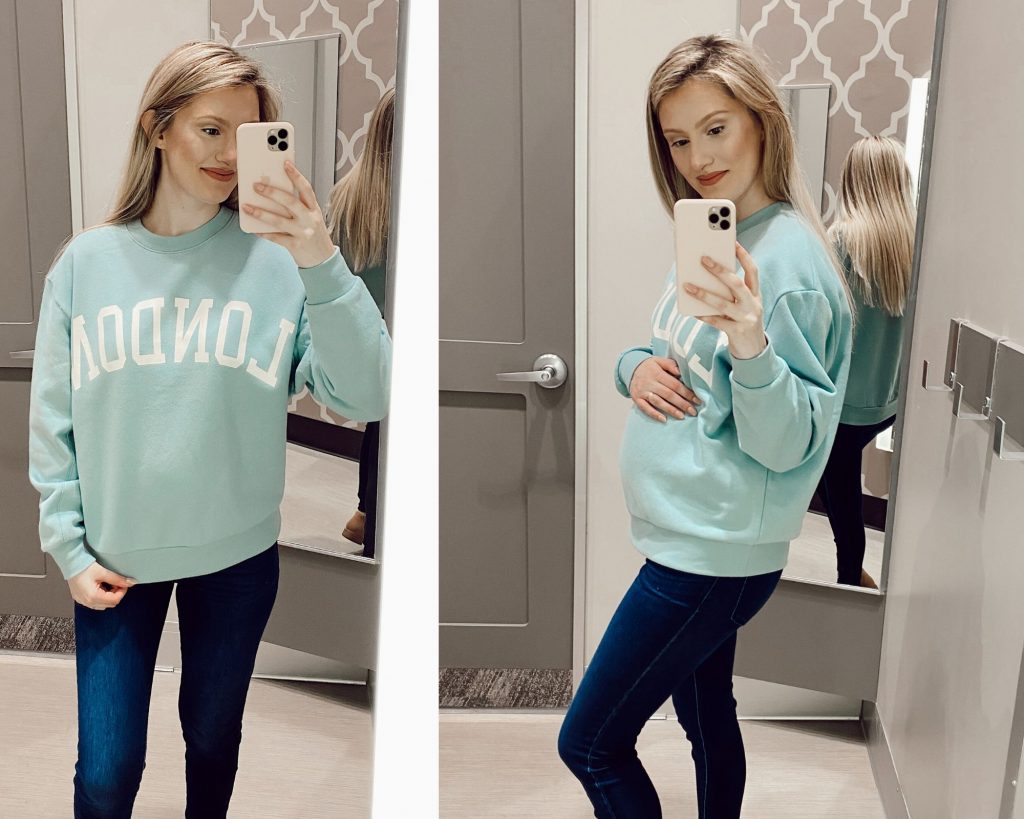 I LOVE a lot of things about this sweater: the colors, the material, the knitting, and the Knox Rose brand, it wasn't very flattering on my nearly 3rd-trimester belly! And I think sizing up would have made the arms too long and loose. I passed on this one but would have gotten it I didn't have such a big bump.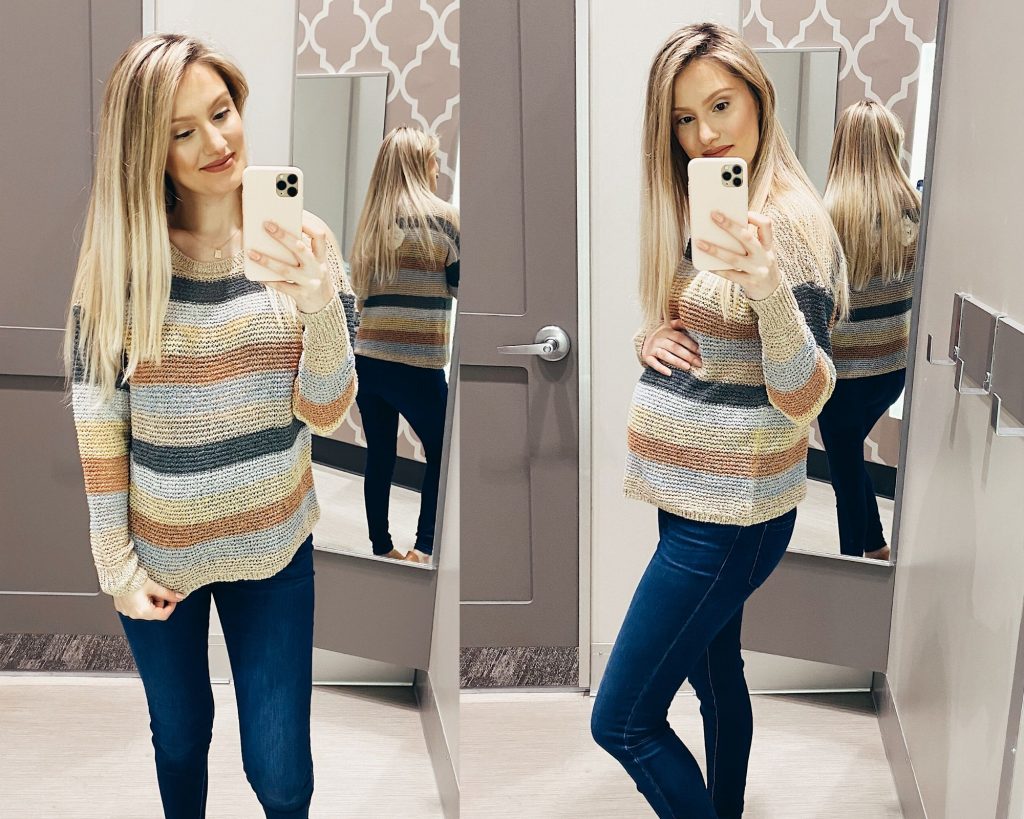 Balloon is certainly appropriate for how I've been feeling lately! This pattern and color is such a cute take on tie-dye. The sleeves are also really fun! I'm wearing a small in these pictures and needed to size up because the bottom was a bit too short and tight and would ride up and show the ugly band on my maternity jeans!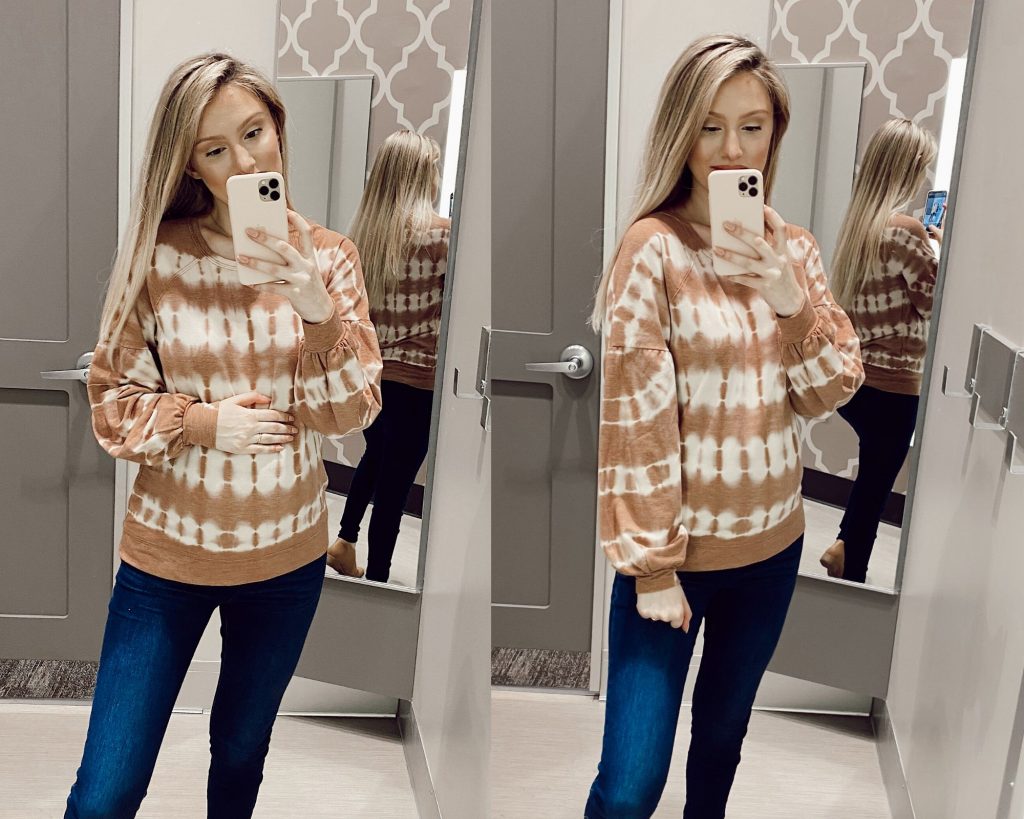 This top is very similar to the tie-dye sweatshirt and I had the exact same issue with it being too short and tight on my belly. Soooo soft and comfy though so I may get it anyways and just size up! I think sizing up for this top would work since it is supposed to look oversized in the sleeves anyways.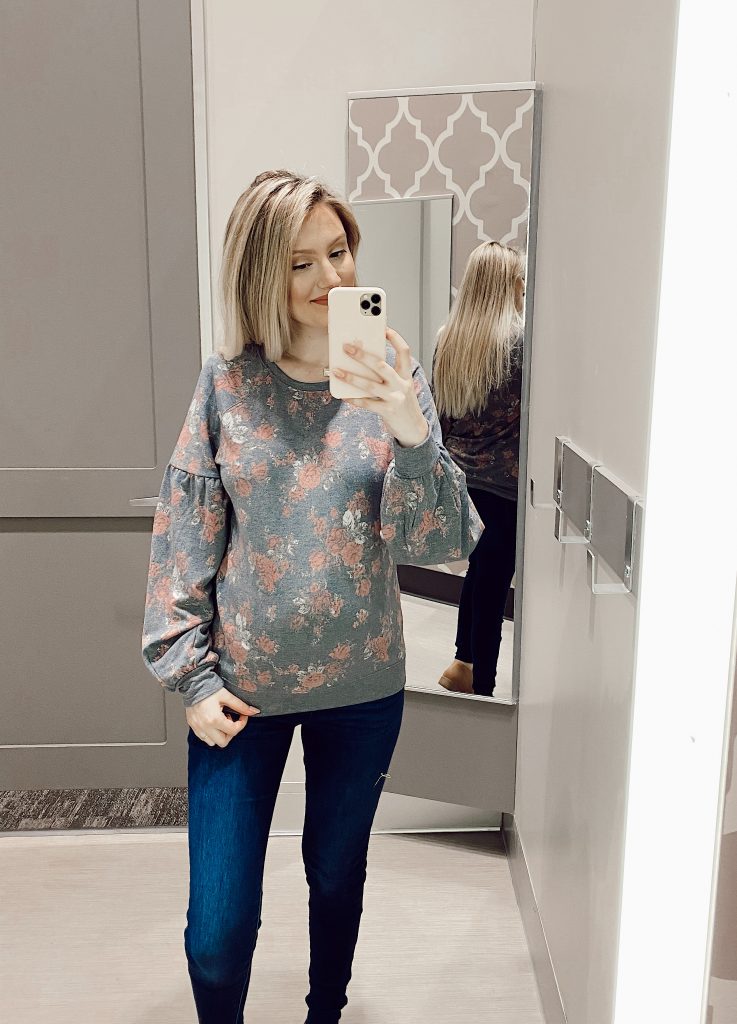 Obviously I love the Knox Rose brand, in case you couldn't tell! This adorable embroidered sweatshirt definitely came home with me. And it has pockets! The fit is so comfortable and oversized I didn't have to size up and it still covered the ugly band on my maternity jeans.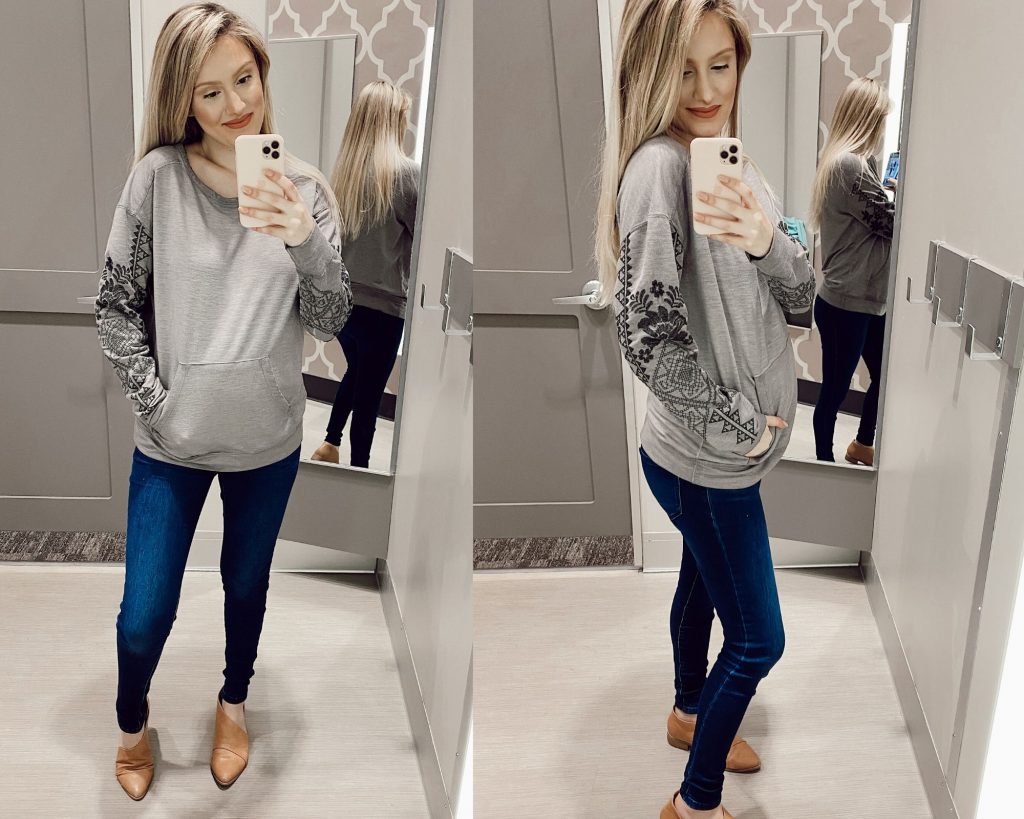 This last sweater which I can not for the life of me find on Target's website was definitely a no-go. Super cute from the front but it is cropped a bit and slip up the sides. When I turned sideways I looked like a house! Needless to say, I put this one back. It is really pretty though and would be cute after giving birth!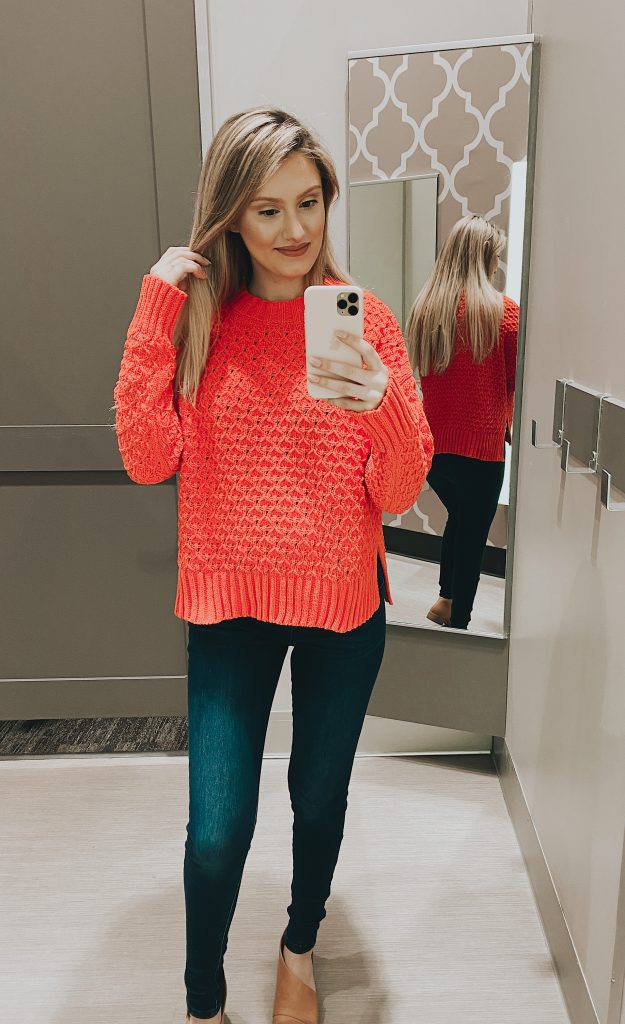 ---
[jetpack_subscription_form show_only_email_and_button="true" custom_background_button_color="#f78da7″ custom_text_button_color="undefined" submit_button_text="Subscribe" submit_button_classes="wp-block-button__link has-text-color has-background has-pale-pink-background-button-color" show_subscribers_total="false" ]