I always talk about how I don't like to buy maternity clothes since I want to get as much use out of my clothing as I can and continue to wear them after pregnancy. This works out for me since I love flowy oversized clothing like this long leopard print maxi skirt!
On the Shein's website, it shows the skirt worn around the hips. So I just made this non-maternity skirt into a maternity skirt by pulling the elastic band up over my bump. This is how to style a non-maternity maxi skirt even while you're super pregnant!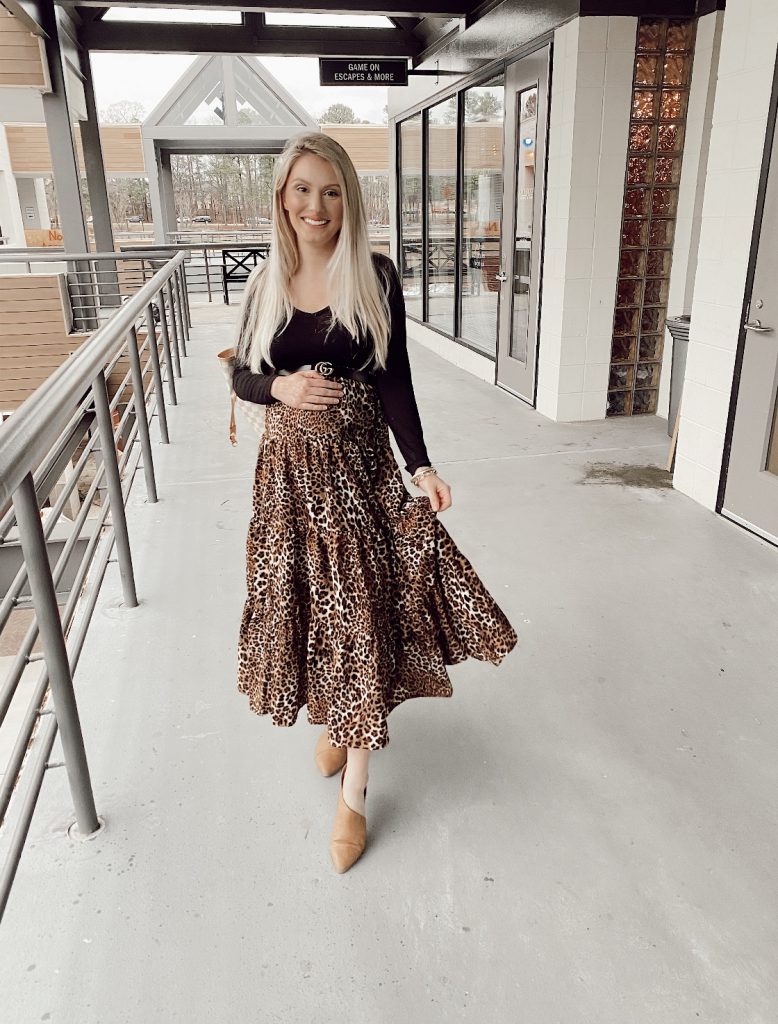 I wore a simple long-sleeve black t-shirt from Uniqlo and belted the top of the skirt with a Gucci belt alternative. Threw on my favorite Wenda cut-out booties and was ready for date night!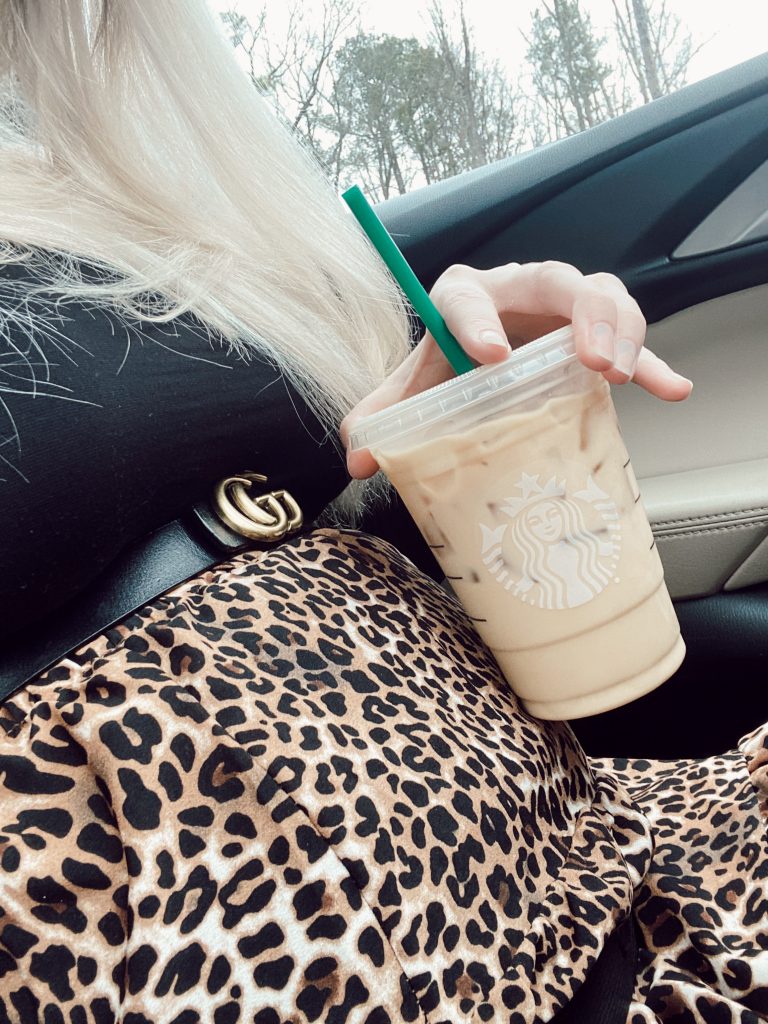 Game on Escapes in Cary was so kind to invite us to do one of their escape rooms. We didn't make it all the way through but we got close with just the two of our brains. Escape rooms are such a fun date night idea, (but only if you're getting along that day ;)).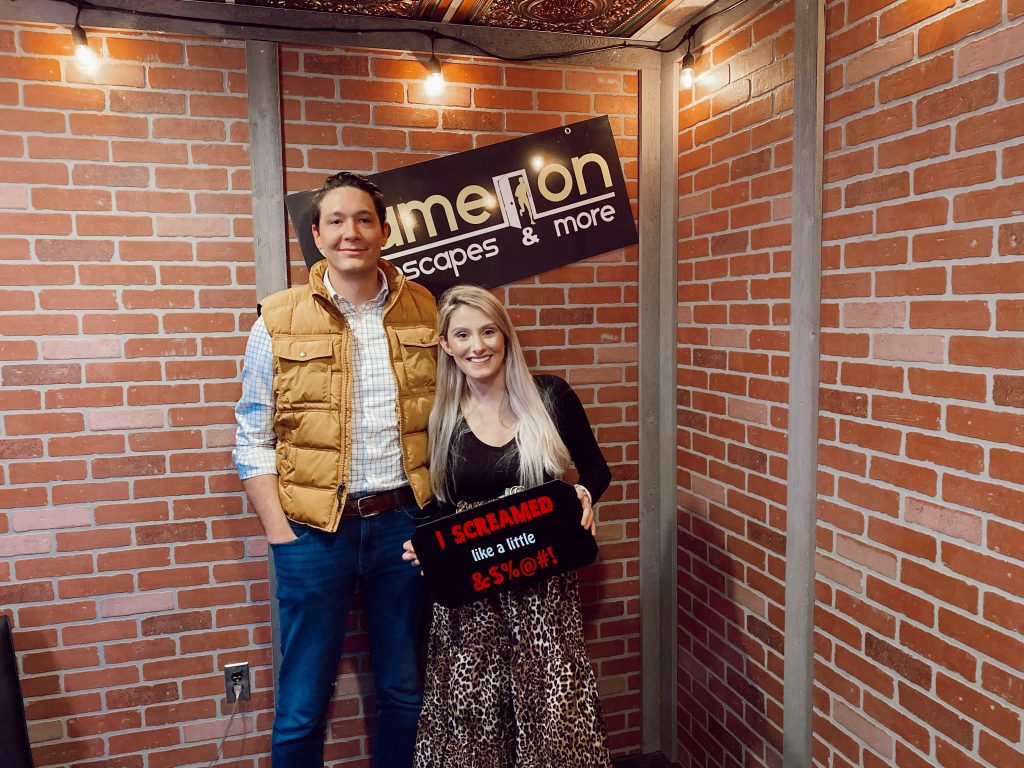 Related Posts