I mentioned this on one of my most recent Instagram posts, but I still can't believe some of the cute clothing I have found at Walmart! I don't shop there very often so I decided to check out their clothing section and it did not disappoint! In this post, I'm sharing one of my favorite Walmart finds. Obviously it's this cute hoodie!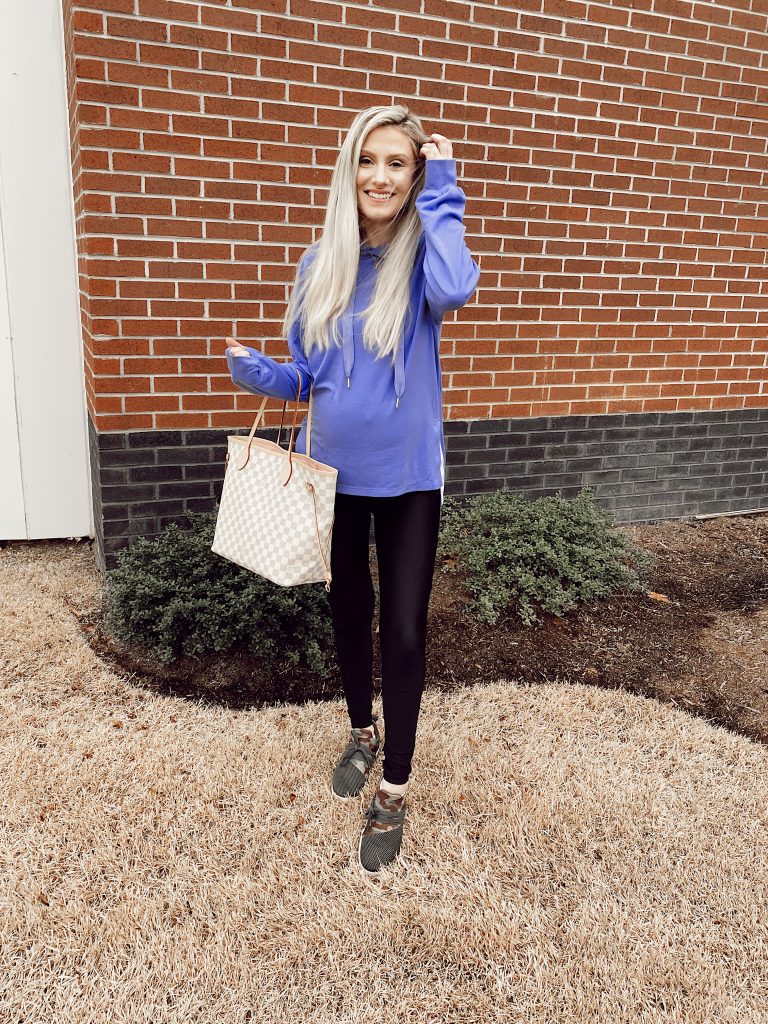 The stunning violet color of this tunic hoodie is what immediately drew me in! It's one of my favorite colors and a perfect color to transition into spring. Once I felt the lightweight comfortable material I was sold and threw it in my cart. I will say, I had a hard time choosing between the green and the purple. I wanted to make sure I liked it before buying more of them.
Let's just say I'm going back and getting the green hoodie and maybe the orange and pink too! I've seriously been living in it so I should probably get one for every day of the week, right?
By the way, these cute hoodies are only $17 and you can order them online or find them in the women's athletic clothing section!