If you've been following me for a while you know that I avoid buying maternity clothes when I'm pregnant. I like to buy things that I can continue to wear after pregnancy because I like to get good use out of my clothing and save some money! Most of my maternity fashion posts are wearing non-maternity clothes. But I do sometimes buy a couple of maternity pieces so I wanted to show you the only three maternity dresses that I did buy and why I love them so much!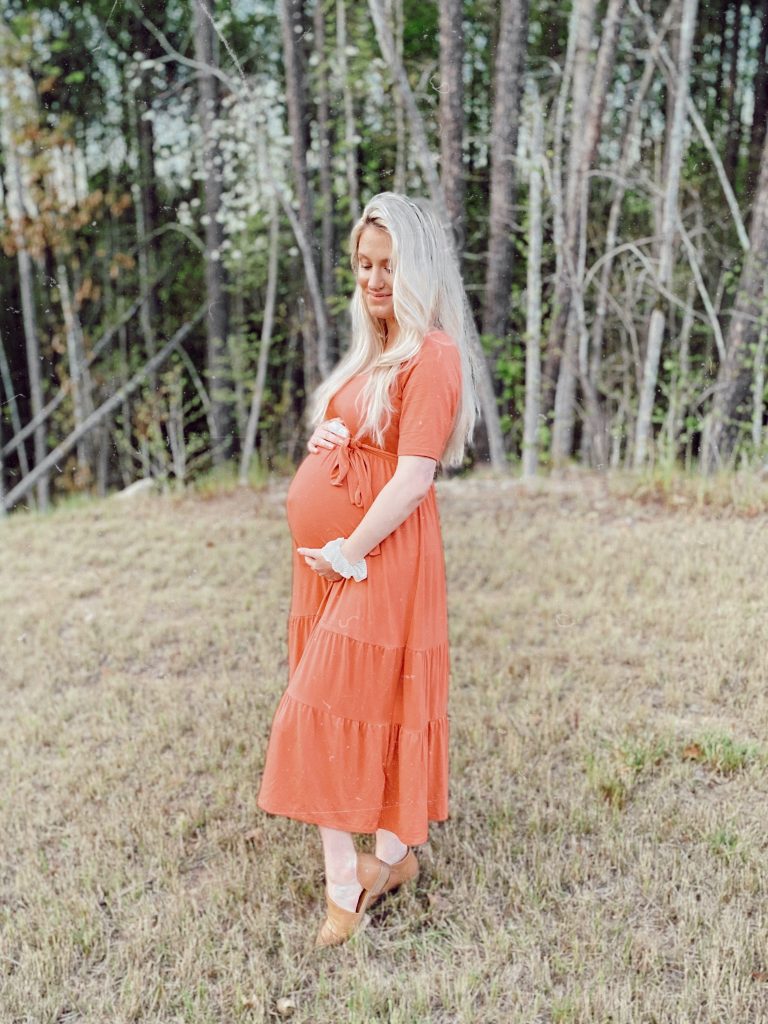 I love the color of this dress! It's called the Elbow Sleeve Tiered Knit Maternity Dress in the color Wave Red but I don't think I would call it red. Maybe coral or dark salmon. The fabric is very comfortable and flowy and the silhouette is so flattering over a bump! I actually think this dress will look nice after pregnancy too, just longer and looking more like a maxi dress. I love how it looks with the Wenda Cut-Out booties, (also from Target)!
This short sleeve t-shirt maternity dress in black is sooooo comfortable! I love wearing dark colors during pregnancy because you can't see the belly oil stains haha! Bio-oil is slick! So it will leave oil stains on light clothes.
Buuuuut, this dress does have a huge problem that makes me sad. I don't know if it is the dress itself or in combination with bio-oil but I found that when I sat on my couch or bed, the black dye stains my sheets and couch… It recently started doing this and I have no idea why!
This is one of my all-time favorite maternity dresses and I have gotten so many compliments on it! It's the maternity floral print short sleeve t-shirt dress. I think it is the same dress as the black one but I haven't had the same staining problem so far.