I'm sure you've noticed that the tie-dye craze is in full effect at the moment. It's one of the most popular trends this spring and summer and can be a fun DIY activity or stylishly premade. We currently live in an apartment so I will not be tie-dying anything myself but have dipped my toes into the trend with some pieces purchased online!
I love following new trends but it can get expensive with things constantly going in and out of style. For trends that may not last long past this season, I love to buy from affordable stores. Here are some affordable tie-dye pieces to add to your wardrobe this spring and summer!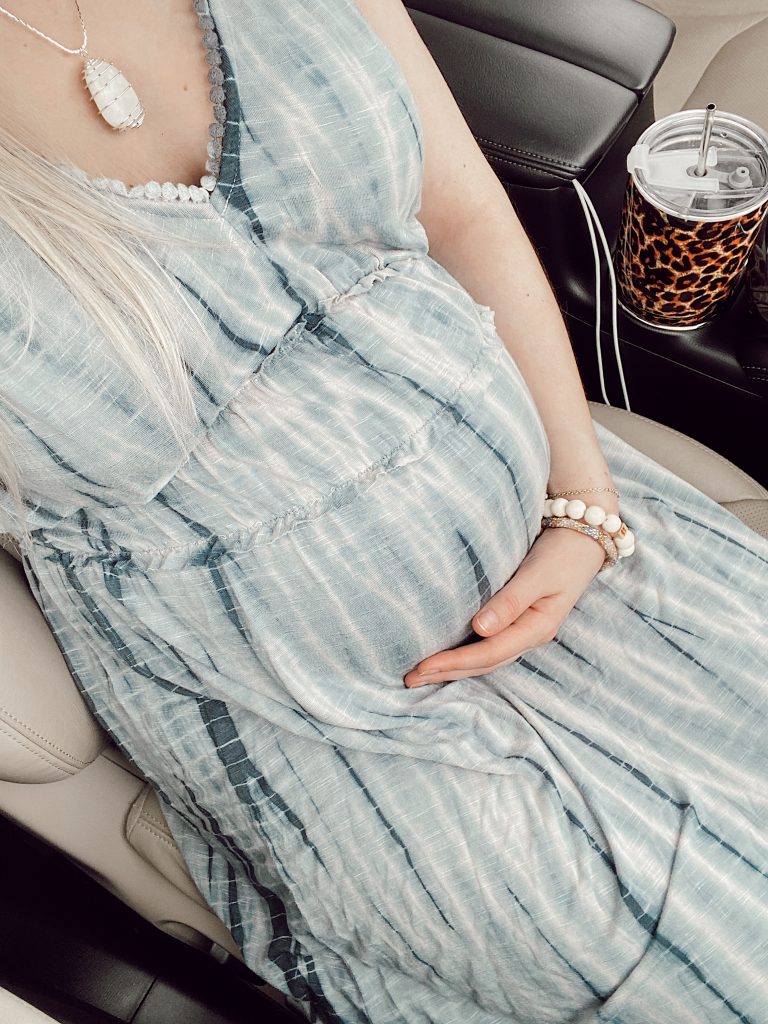 I found this adorable navy tie-dye dress from Target and wore it so much the last few weeks of pregnancy. It is really soft and comfortable with plenty of room, (even though it's non-maternity). The fabric is also very light so it's perfect for spring and summer. It also comes in pink!
Amazon Tie-Dye Clothes
I've been seeing the cutest clothing on Amazon! It's one of my favorite places to find affordable trendy clothing.

Tie-Dye Pieces From Romwe
Great affordable website to save money on the latest trends! Make sure to read the reviews for each product though!

Tie-Dye on Etsy
Follow the latest trends and support small businesses!

More from Target
I also have this blue and white v-neck tee from Target. It's has a comfortable oversized fit! Brayden has this white and blue jacket that I might get for myself if the larger kids sizes fit me?

---
Click Images To Shop!