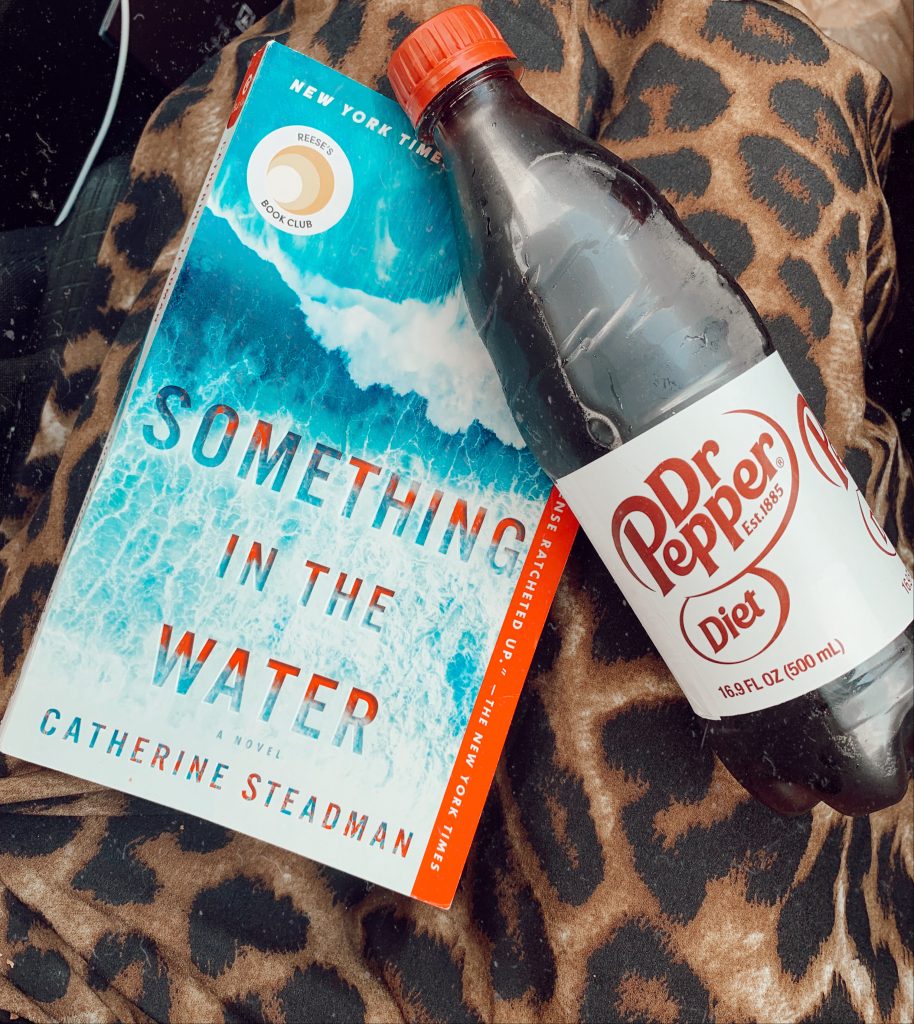 Synopsis
Erin and Mark are madly in love with each other and their successful lives. Erin is finally creating her own documentary and Mark is making beaucoup bucks as an investment banker. Their lives seem pretty perfect until Mark loses his job. Despite the uncertainty of their finances the couple decides to enjoy their expensive honeymoon in Bora Bora. Their romantic tropical adventure takes a perilous turn when they find something in the water that will make Erin question what kind of person she is becoming.
Initial Thoughts | Before Reading
I originally thought the "something in the water" would potentially be supernatural and was excited to see where the author would go with it.
When I read more about the author and learned that Catherine Steadman is an actress (with no mention of her having any writing experience), I went in very skeptical thinking that the writing could be bad or the plot not be very well mapped out. While it is a best seller, I wondered if it's because Something In the Water is good or because she already had a fan base.
Reader Thoughts
I'm no writer so take my opinion with a grain of salt but I thought the writing was good! The first couple of chapters felt very slow to me. It just took me more time to get into it but once things picked up, I was hooked! However, I did find the main plot to be, (without giving away any spoilers and for lack of better words), cliche. It just wasn't very original.
The ending felt rushed like the author was approaching her deadline and forgot to address very important questions the reader has. For example, there are a couple of suspicious deaths that may or may not have been accidents, but we never get to find out! This was sooooo frustrating for me!
There is a big twist at the end which I LOVE! But the build-up to it seemed very weak.  Overall I walked away at the end feeling very unsatisfied.  I love books with crazy plot twists, (one of my favorite books is The Girl on the Train and I was so shocked by the end and all of the plot lines were neatly tied up).
Something in the Water had so much potential and I know many people loved it, it just didn't quite hit the spot for me and left me feeling like not all of my questions about certain characters/events was answered.
Pick up your copy!

Gain access to thousands of books and audiobooks with Kindle Unlimited.