I'm sure you've noticed the trend! I've seen so many variations of this lip print t-shirt and I really like them. This is one of my favorite ones I've seen. This t-shirt is super soft and comfortable. The print is like ink so it's soft and NOT a plastic-y decal and I love that it has leopard print!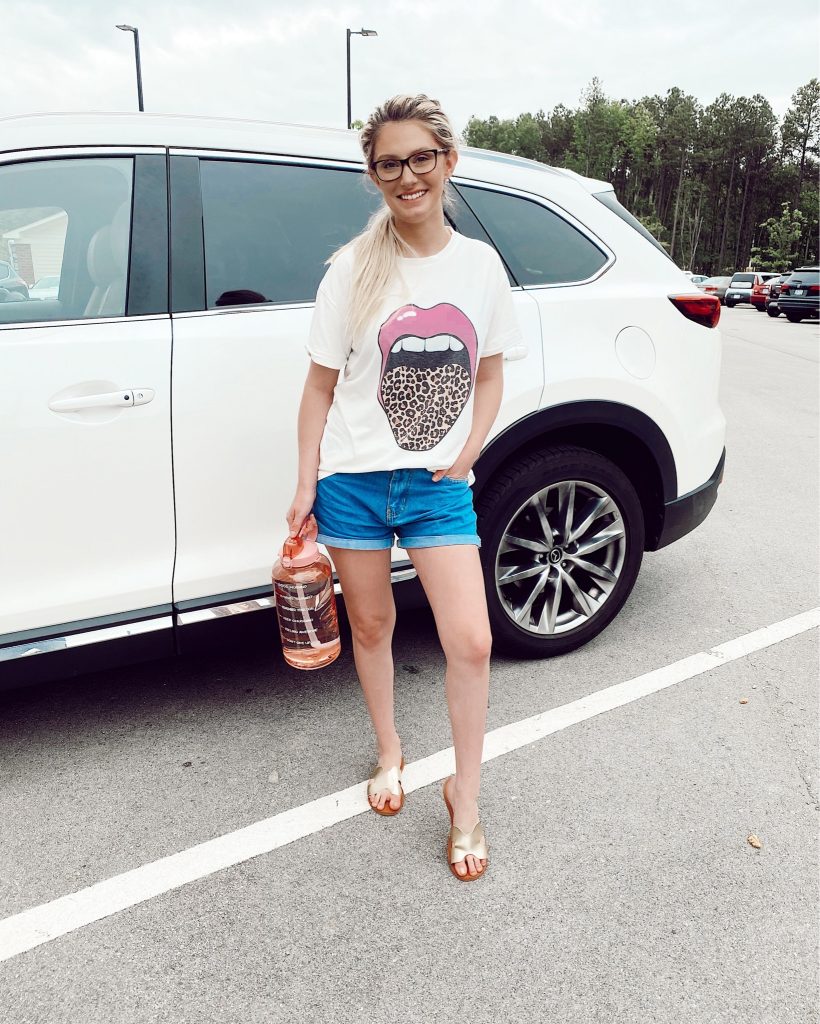 While I don't typically like t-shirts these lip tees have really been catching my eye. I love the sassiness!
I've been living in these comfy shorts from Shein! These sandals have also been really comfortable and go with everything.
This outfit has been my go-to look this spring. It makes me feel put together but still comfortable while sitting inside all day!
More Lip T-Shirts