Before having kids I wore a 34B bra size. Life was simpler and it was easy to find bras in any store. My boobs go up in size so much when I breastfeed and I have found myself wearing 32/34DDD bras. Since you're reading this post, I'm assuming you need a big busted bra and know how difficult it is to find DDD+ sizes! I've been, (online since most stores are shut down right now), and ordered a few bras from different stores.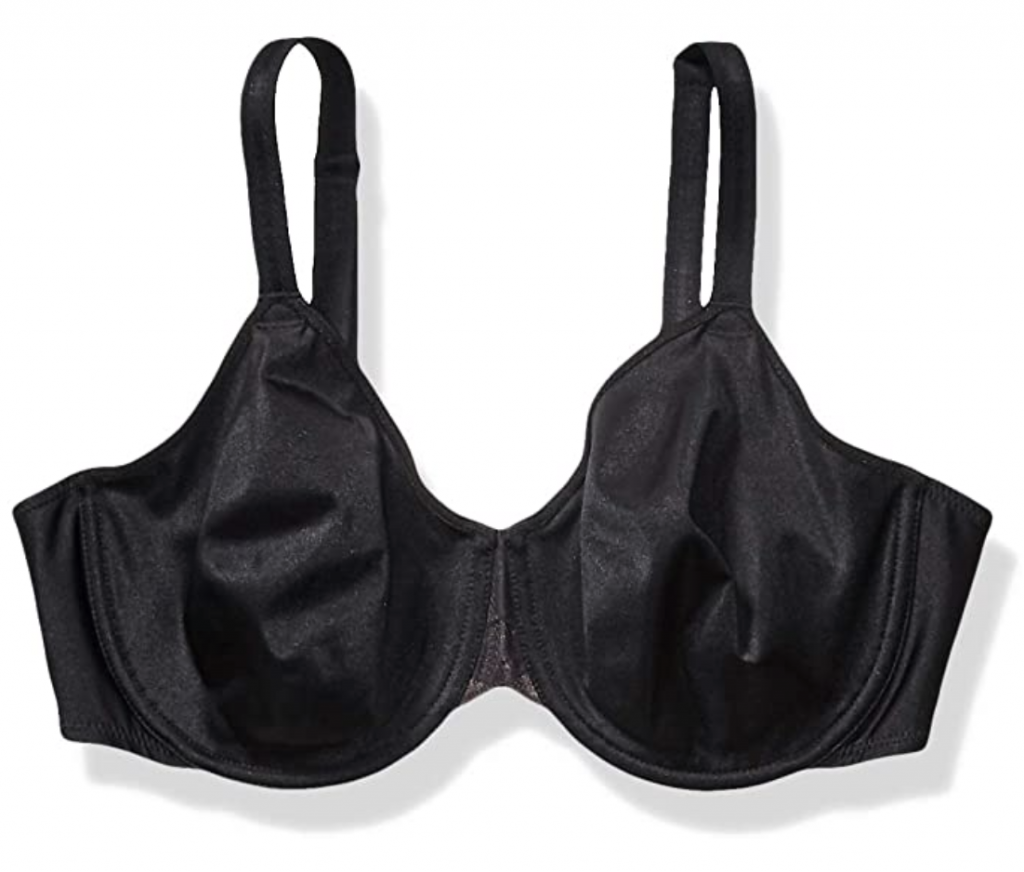 I am loving this Wacoal Precise Minimizer Bra I found on Amazon! It ranges from size 32DD-42G with so many size variations in between. The fabric description says it is a double jersey fabric which gives the outer cup a smooth finish which looks good under clothing. It also has close set back straps to prevent slipping and underwire for additional support.
This minimizing bra reduces the bust by up to one inch. Some people might wonder why those of us with larger busts would want a minimizer bra that, um, minimizes. I personally like it because it helps my clothing fit better and keeps my boobs from falling out and flashing everyone! It can also keep button-up shirts from pulling and gapping around the buttons.