Receiving a gift from someone always feels thoughtful. Especially if your love language is "gifts" like mine! When someone gives me something they picked out for me, it makes me feel like they were thinking of me and took the time to find something they thought I would like. Since my love language is gifts, I really try to put thought into every gift I buy. An easy way to instantly make a gift more thoughtful is to get it personalized!
Here are the top 5 places to order personalized gifts for everyone on your list and for any occassion!
If you are looking for beautiful personalized jewelry then oNecklace is the place to go! Their products make amazing thoughtful gifts for any holiday or occasion. They are currently running a Christmas sale, up to 40% off + an extra 15% off with code XMAS15 as well as worldwide free shipping. You can filter by occasion or recipient and will be sure to find something for everyone on your list! Huge thanks to oNecklace for sponsoring this post!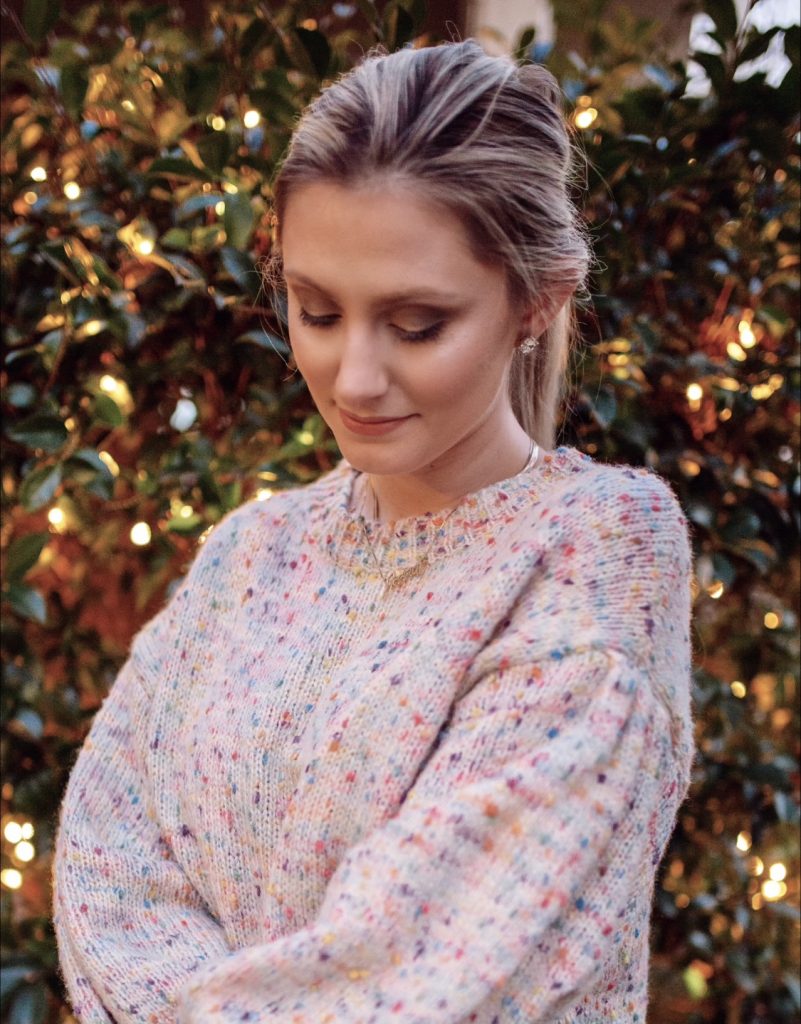 I'm wearing the Script Name Necklace! My sweater and jeans are from Copper Bloom.
Etsy is a fun all stop shop for personalized items! I love getting personalized leather goods as gifts for men that I know. What is up with dudes and their love of leather?! I got my dad this personalized leather journal for his birthday!
When Brayden was first born Joel and I went to Things Remembered and got him a cute baby's first tooth and curl box set with his name engraved on it. We still have them and they are adorable! They don't have the exact ones anymore but this simple keepsake set is cute!
I love browsing Jane every morning with a cup of coffee. Jane is a curated marketplace that brings together deals from various boutiques and brands. They have new deals and products every day so there is always something new to come across. I order a lot of personalized gifts from here! Most of my family members are getting gifts I found on Jane haha!
I Love Jewelry has the cutest monogrammed women's clothes! I particularly love their pajamas!