I've had Easter decorations out since right after Valentine's day! I am so excited for spring and sunshine this year, I got ahead of myself. I like simple neutral home decor so wanted some elegant simple Easter decorations that were not too colorful. I also tried to keep my Easter decor affordable.
On our front porch I got the cutest blue and yellow topiary and egg from Hobby Lobby. I loved it so much I got another one for the other side of the door! I found this super cute artificial grass bunny at Homegoods. Since the spring topiary and egg were really colorful and whimsical I wanted to keep the wreath simple.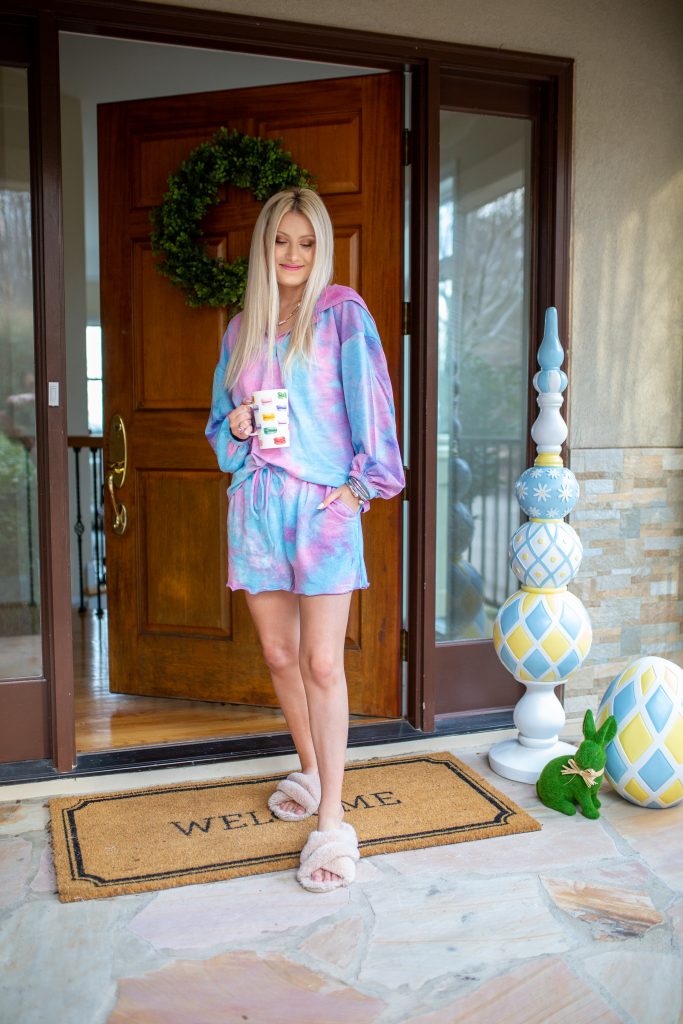 Outfit Details: Tie Dye Lounge Set // Slippers
For our Easter mantle decor I found the cutest pastel egg garland! I layered two of them to make them look fuller The stacked egg topiaries are some of my favorite Easter finds and they were only $13 each at Walmart. I added the wood welcome sign to add some more height.
I love our frame tv because it looks so much like artwork and we can change the art to match the season and decorations. We accidentally got too small of a size for this space so want to order a slightly bigger one before we get the frame to go around it.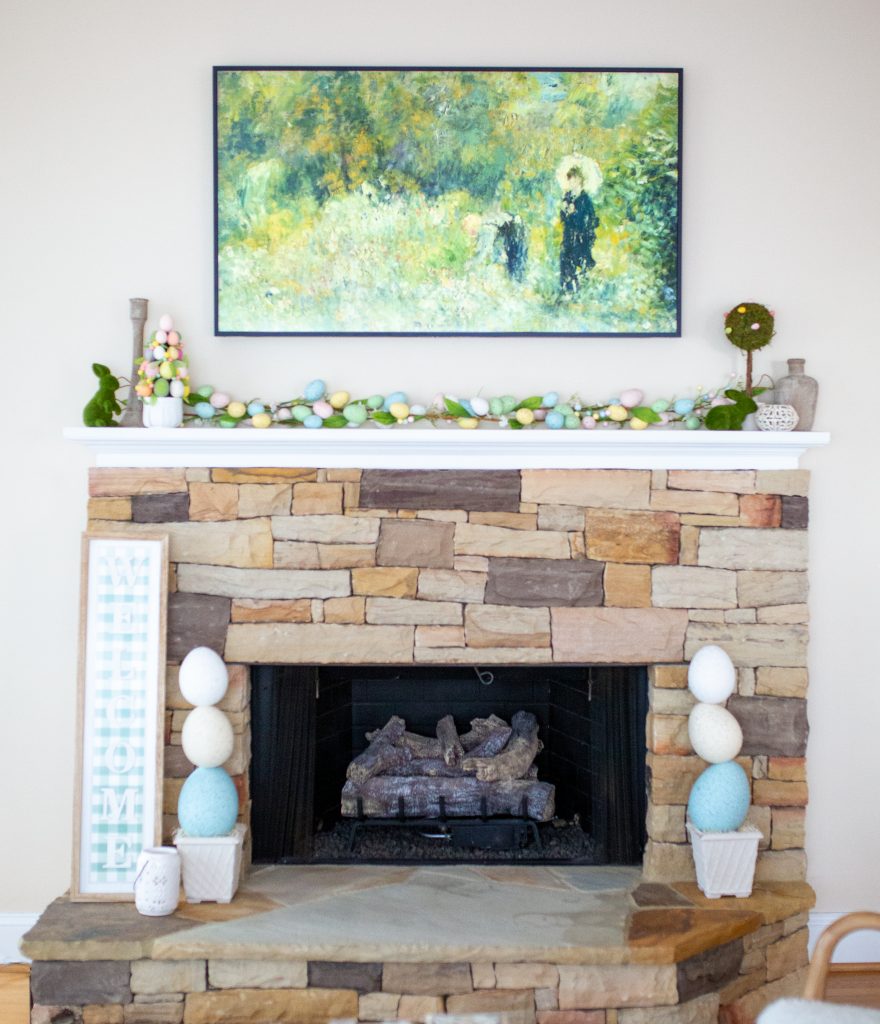 I've been picking up little miscellaneous Easter decorations in various stores when I see ones I like. These little artificial grass bunnies are from the Target Dollar Spot and were only $3 each. The stacked eggs in a basket are from Harris Teeter, surprisingly, and the round tree is also from Target.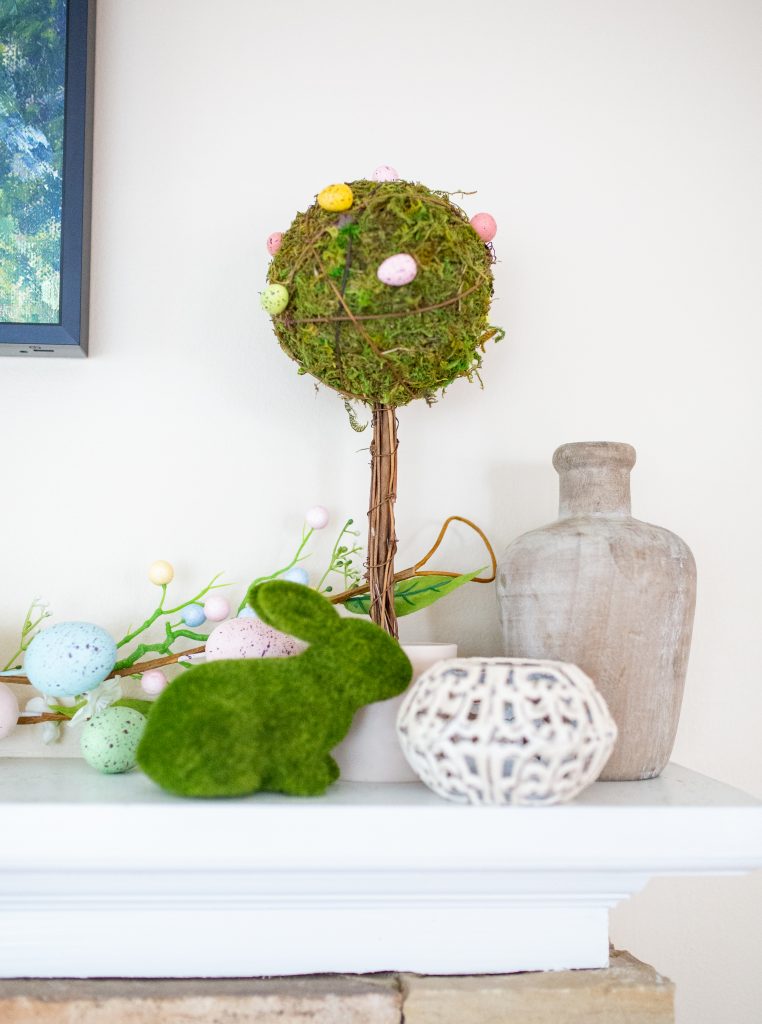 Home Decor Details: Pastel Easter Topiaries & Egg // Easter Garlands- Walmart // Welcome Sign- Walmart // Stacked Eggs- Walmart // Grass Bunnies- Target // Samsung Frame TV