As we get older, holidays just lose some of their magic. As an adult, the main thing that excites me about upcoming holidays is watching my kids get to experience them. It's almost like we get to relive the magic again but it's even better! I get to set up the cheesy decorations and watch them light up when they see it. We recently got a Kids Kraft Table for our kitchen and it's perfect to set up different themes for seasons and holidays. We're starting our new tradition with our little white table with a St. Patrick's Day Breakfast Party!
St. Patrick's Day Party Decor
I got most of these St. Patrick's Day decorations from the Dollar Tree. Actually, the only things not from Dollar Tree are the dishes and food haha!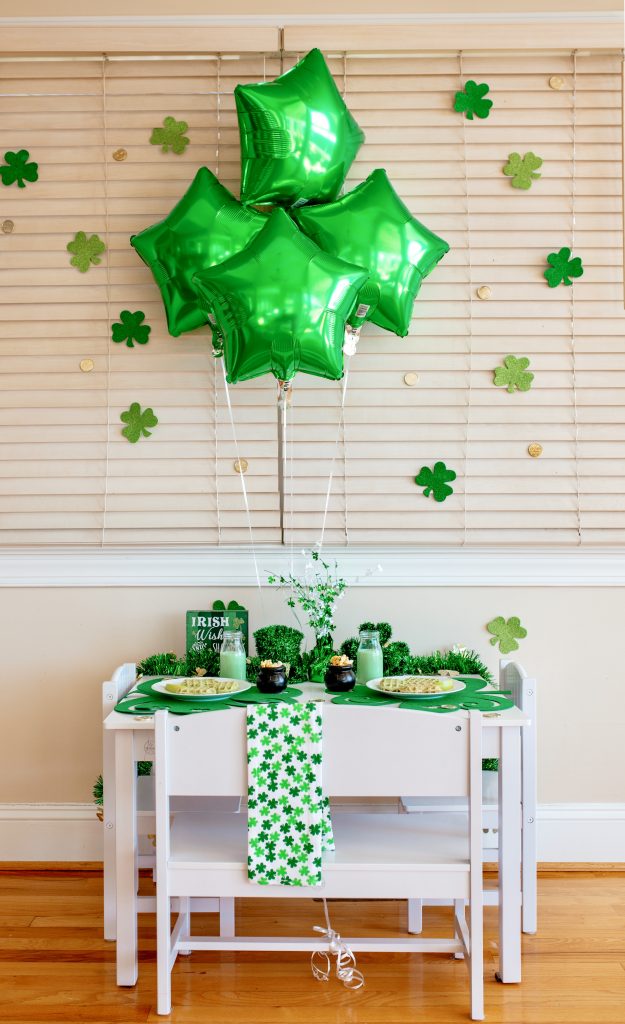 Kid Friendly Saint Patricks Day Breakfast Ideas

For our St. Patrick's Day food I made some waffles using Krusteaz Belgian waffle mix with food coloring in my Dash Heart Mini Waffle Maker. It's perfect for making clover waffles! Then a little green apple slice for the stem. I filled little pots with popcorn to make little "pots of gold." And added a bit of food coloring to make their milk green. (A green smoothie would be a delicious healthy option too)!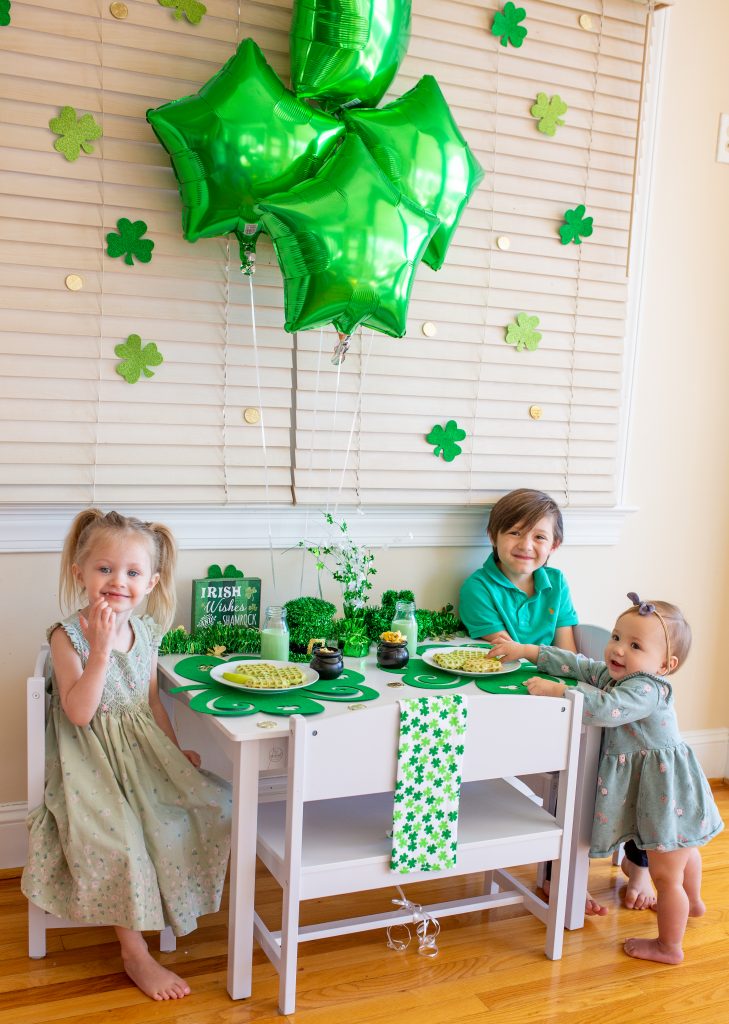 Outfit Details: Rosa's Green Floral Dress // Catalina's Smocked Dress (Similar) // Brayden's Polo