We recently went to visit my grandma in Clearwater Florida since she hadn't met Rosa Maria yet. It was a long 10-hour drive but so worth it! Both sets of my grandparents were a really big part of my childhood. They watched us a lot, took care of us, and made sure we had things we needed like clothes and school supplies when my parents couldn't afford it. I'm glad my kids have gotten to meet at least one of their great-grandparents.
The first day we were in Florida was warm! We went to a really small little beach that had a park and tiny ice cream set up. I wore a new dress I got from Target and it was perfect for the weather. It's from one of my favorite Target brands Knox Rose. I love a cute ditzy floral print so this dress called my name! I love the color too, such a pretty mixture of purple, pink, and white. I love how Target's description of this dress calls it "old-world charm". Target has been getting made fun of a lot for some of their new collections. People are comparing it to Little House on The Prairie. I gotta say, I love their new clothing and I love Little House on The Prarie so I'm diggin' the aesthetic.
More Florida Fashion: What I Wore On Vacation In Jupiter Florida In June and What I Wore To Jupiter Florida In April.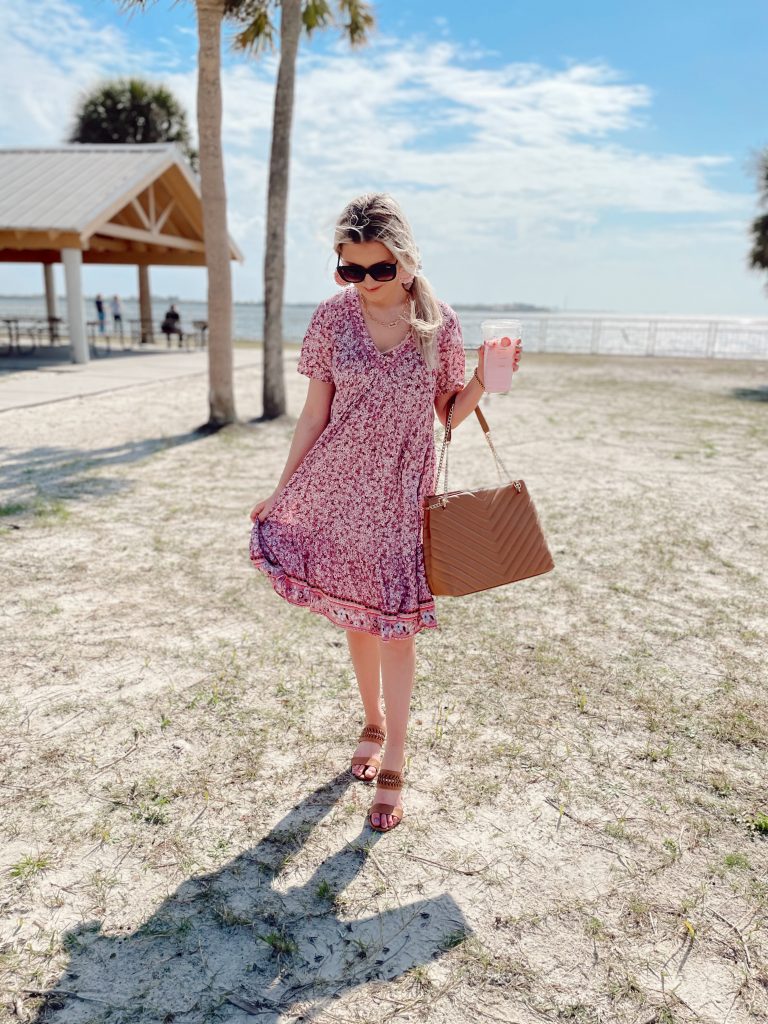 I also picked up this quilted chain handle tote bag from the Target brand A New Day. It is a great affordable YSL alternative! I got the color tan but it is available in black and taupe as well.
The next dress I wore definitely was not weather appropriate! I was so cold the rest of our time in Clearwater, I should have brought coats. But for the sake of the adorable ass dress, I froze my butt off to wear it.
Joel got this white Ellie Nap Dress From Hill House Home and I am obsessed! It is so comfortable to wear around the house or at the beach but still looks cute and put together. Joel loves it too, I think it might be one of his favorites I've ever worn. It's a bit sheer so I wore some nude colored shapewear. This dress looked so cute with a Copper Bloom bralette under it!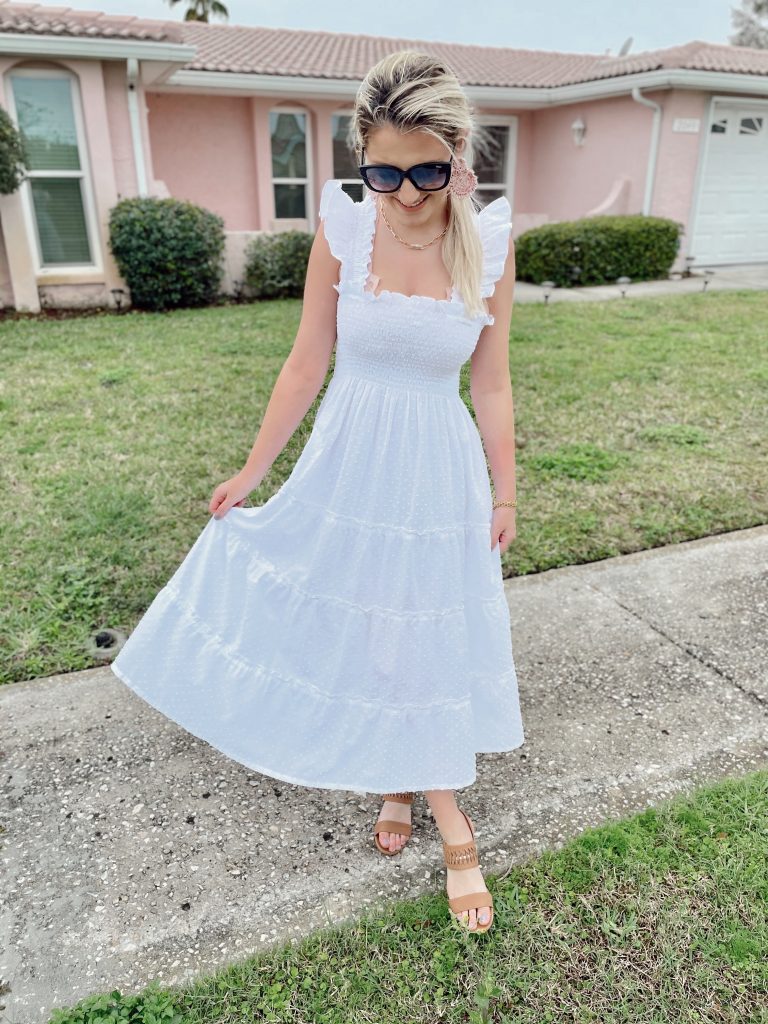 I accessorized both dresses with my favorite All of Me Lock Necklace, Quay sunglasses, and these cute pink beaded earrings. I also wore my favorite Brinker & Eliza bracelet!

Now some pictures of the fun we had and a short vlog!