With how much time we've spent at home this past year I've been living in the cutest affordable lounge sets! My two favorites are these tie dye sets from Amazon and this knit sweater lounge outfit from Target.
I wore this neon tie dye lounge outfit on our long drive to Florida and it was so comfortable! And it's cute enough that I did not worry about looking like I'm in my pajamas at rest stops! We're going back to Florida in June and I'll probably wear this on our drive again.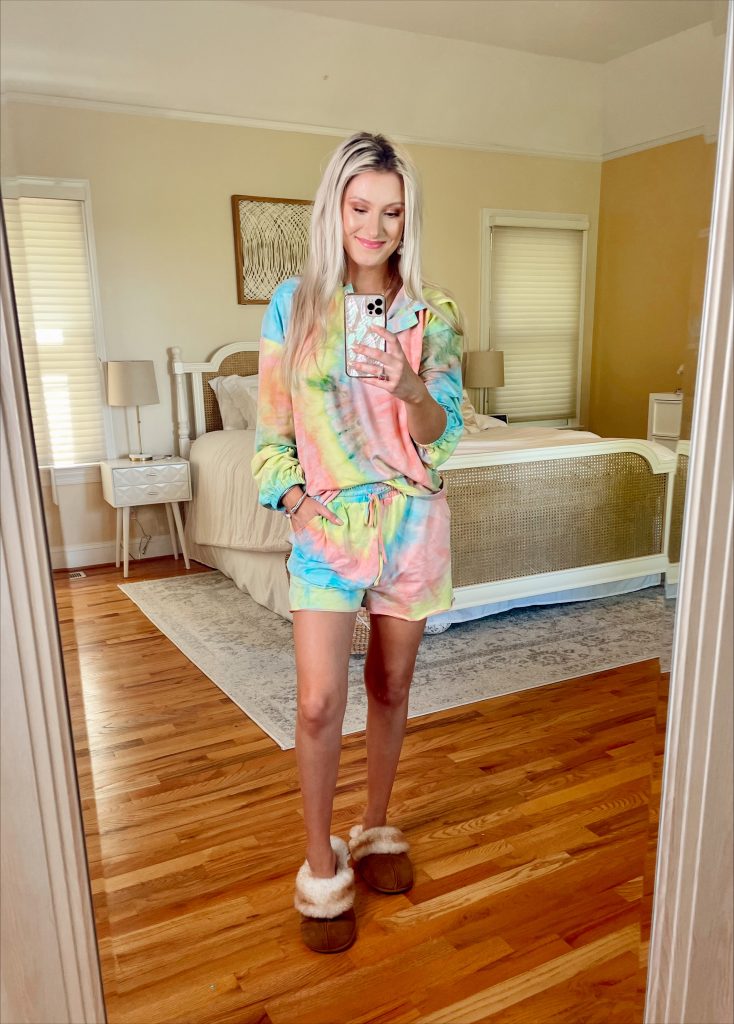 Outfit Details: Tie Dye Lounge Set // Slippers
This is the same lounge set as the one above just a different tie dye color. I can't decide which one I love more! Which is your favorite? I love them both equally but think the blue and pink colors look better on me.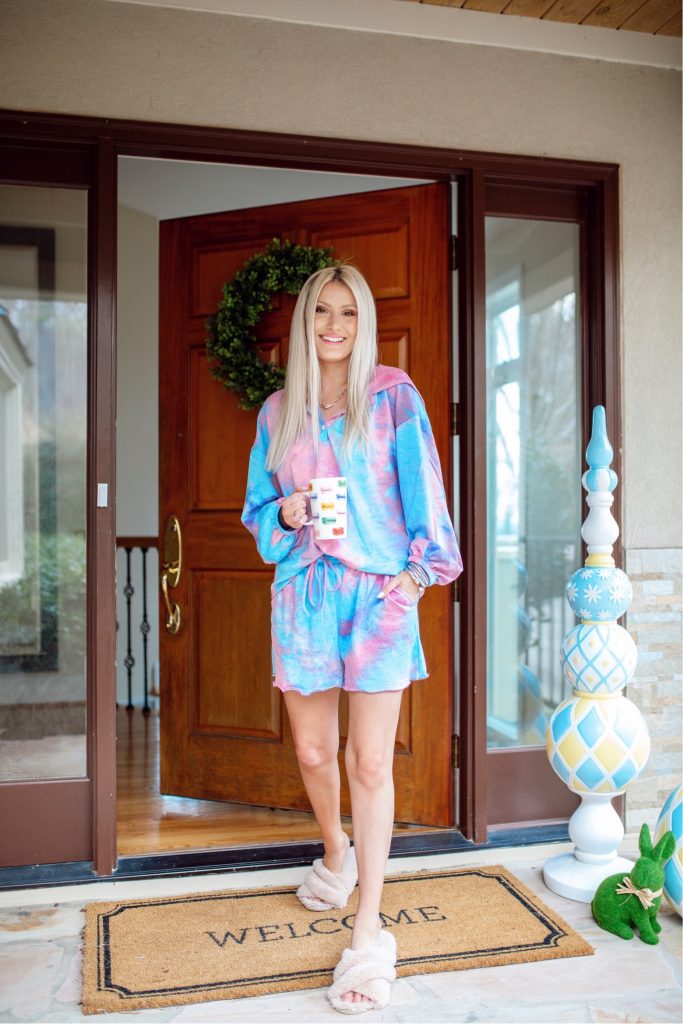 Outfit Details: Cotton Candy Lounge Set (I featured this in my Amazon Fashion Finds Post)!
This last lounge set is so cute! I saw it on Instagram and had to grab it on my next Target run. I think this would look adorable on the beach and as a swimsuit cover up as well! I don't know why but I love sweaters on the beach over a swimsuit. I just think it's so cute!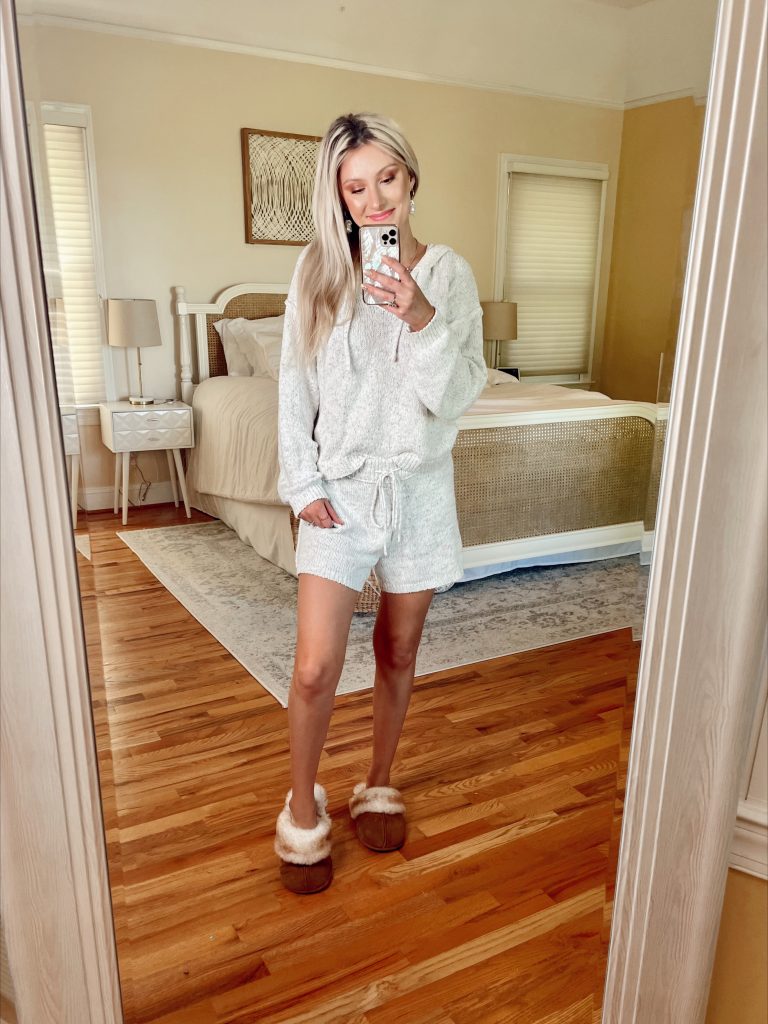 Outfit Details: Hooded Pullover Sweater // Mid-Rise Sweater Lounge Shorts // Slippers