I recently ordered from Missguided for the first time. All I knew was that they are a fast fashion brand with incredibly low prices similar to Shein or Fashionnova. I decided to give them a try and I am so glad I did! First of all, I need to give them a shoutout for their amazing customer service! My first package was lost in the mail so I got on their website chat box gave them the info they needed and let them know my tracking said delivered but never arrived. They fixed everything asap, shipped out a replacement order the same day and I had it within a week. I was beyond impressed, the best customer service I've experienced in quite a while!
I filmed a video haul and review but if you'd prefer reading then you can read my written review with photo tryons below!
First, we have this darling tiered baby doll dress! I love the bright pink and white together. It is such a versatile dress that you can dress up or down but my favorite is to dress it up with some heels. I wore this babydoll dress with these white braided square-toed heels that are also from Missguided.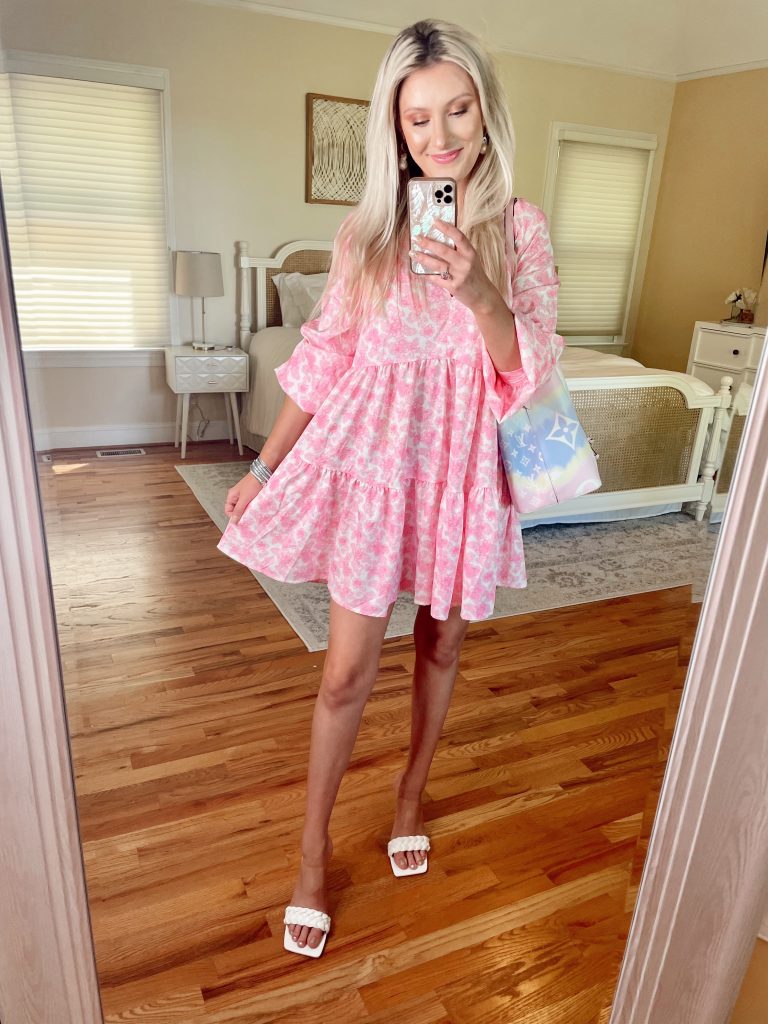 Outfit Details: Dress // Braided Heels
This next piece from Missguided looks so much better than I thought it would. This pink boyfriend blazer is the perfect pop of color for any outfit! I love it with a simple white top and jeans.
Outfit Details: Pink Blazer // Flare Jeans // Necklace
I wore this dress to a blogger event last week and got so many compliments on it! Joel kept telling me that I looked super tall in it so I think it is a really flattering length. It looks so cute with wedges for spring but also amazing with these white knee high boots. I couldn't find this exact dress but will link similar ones!
Outfit Details: Dress (Similar) // Boots
This next dress is so darling for spring and summer! I love the cute blue and yellow gingham and sweet little flowers. I'm a huge fan of smocked dresses so this one is a favorite!
Outfit Details: Dress (Similar) // Pearl Headband
This just might be my all-time favorite dress of the season! I shared more about it in my What I Wore In Jupiter Florida in April. This has to be the most romantic dress ever.
Outfit Details: Dress // Pearl Headband
I felt like such a boss bitch in this green plaid ruched dress! I wrote a whole post on it, Modern Spring Shirt Dress.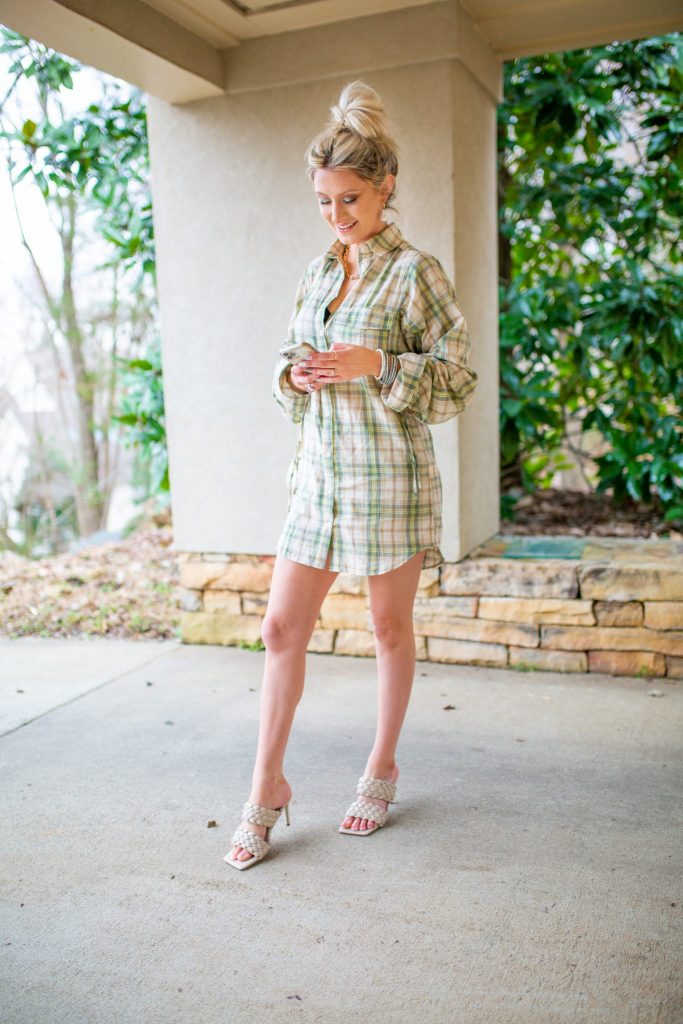 Outfit Details: Green Plaid Ruched Dress // Woven Nude Heels