We've never lived in a house with a yard let alone a pool. We have lived in apartments a townhome, and now a house on the side of a hill with no yard haha. So we've always had to improvise on summer activities for the kids. Here are a few fun activities to keep your kids cool this summer without a pool!
Movie In
In North Carolina, it is far too hot right now to spend time outside. Who doesn't love staying in and watching a movie? What makes it even better? A themed movie in! I got out Frozen decorations from Catalina's frozen birthday party, popped some popcorn, and got out Elsa toys and costumes the kids already had. It made a movie day even more exciting for the kids and didn't cost any extra money since I used stuff we already had.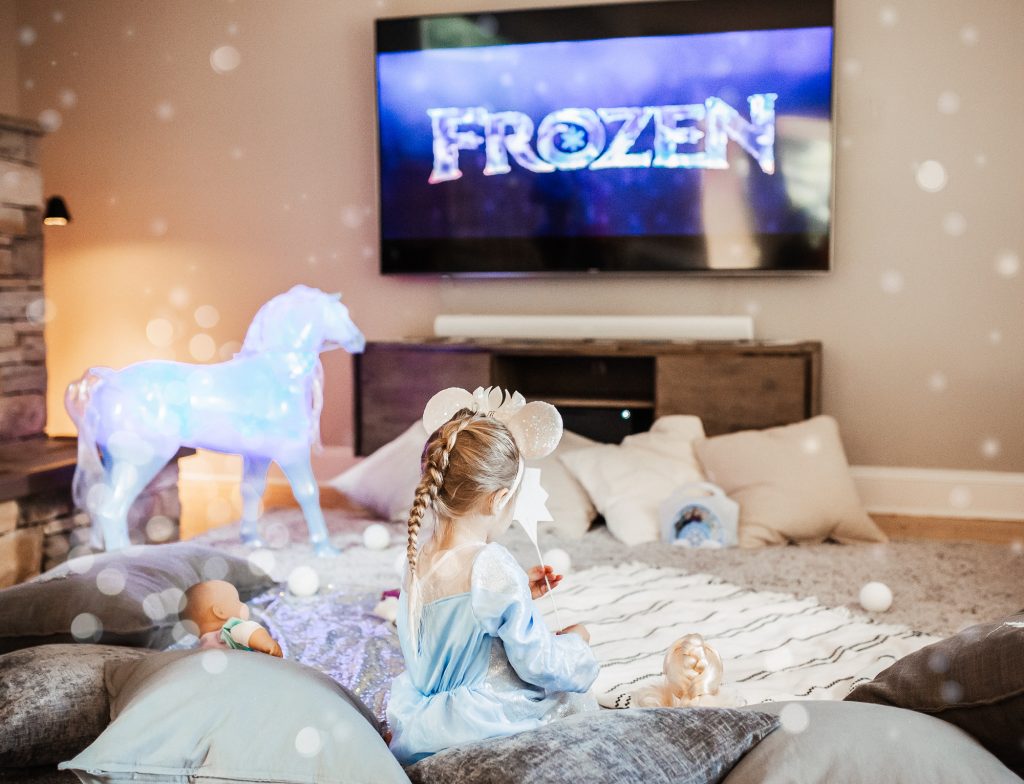 Make Popsicles
My kids are obsessed with popsicles but I hate how much sugar is in them so I got some popsicle molds from Amazon to make healthier popsicles out of fruit and yogurt.
Water Table
We had a water table when we lived in our townhome which had no yard at all. This Little Tikes water table was a great size for our little balcony porch. Now we have it on our little back patio. My older kids like it but it's definitely more for toddlers. Rosa loves it!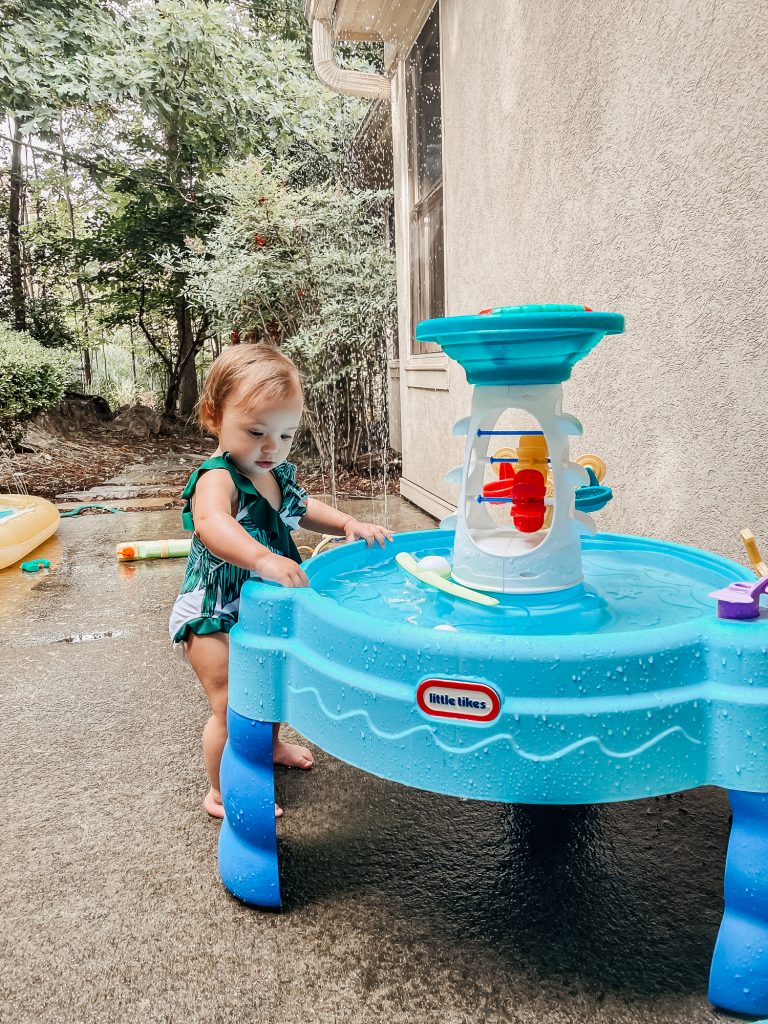 Paint With Water
Okay, this one might not work for older kids but my grandma always gave my sister and me paintbrushes and a cup of water and told us to paint on the sidewalk with it. We had so much fun with it and there was zero mess for my grandma to clean up haha!
Water Gun Fight
We just found some super soakers at Target that are modeled after the old ones when I was a kid. Joel was obsessed with them and asked for one for every birthday so he had to grab these for the kids!

Water Balloons
You can't go wrong with water balloons! I saw a great tip on Instagram from @thechavarastory! She assigns each of her kids a color and all the water balloons that color are theirs, so there is no fighting over how many balloons they get and they all get the same amount and know which ones are theirs.
Inflatable Pool
If all else fails try an inflatable kiddie pool! We don't really have much of a yard so we set up an inflatable pool from Target in our driveway and sprayed down the concrete so it wasn't hot on the kids' feet. Adding a sprinkler helps keep everything even cooler.