I recently ordered some summer clothing from Shein so that I had cute summer outfits to wear in Florida. A couple of these have become new favorites that I've been wearing all summer and a couple not so favorites. You can watch my video review or you can read about each piece and see pictures below!

I loved how this tie-dyed t-shirt looked online. It looked like pretty mermaid colors and the shell designs looked like glitter, I thought it was the perfect top to wear to the beach. While I knew it was oversized I was shocked about how long it is! It's almost like a dress and me and I'm not even short. It looks silly if I don't tie it. I also didn't like that the shells are not actually sparkly, it's just a picture with white specks to make it look like glitter. I still kinda like it, I just don't think it's as cute as I expected it to be. The material is really smooth and slippery like swimsuit material and it is very comfortable.
Y'all know I love leopard print! When I saw this bright pink and red leopard print maxi dress I had to get it! It also has some of my favorite details like the shirred top and shoulder ties. I was excited to find that Shein has so many different variations of this Rusttydustty print!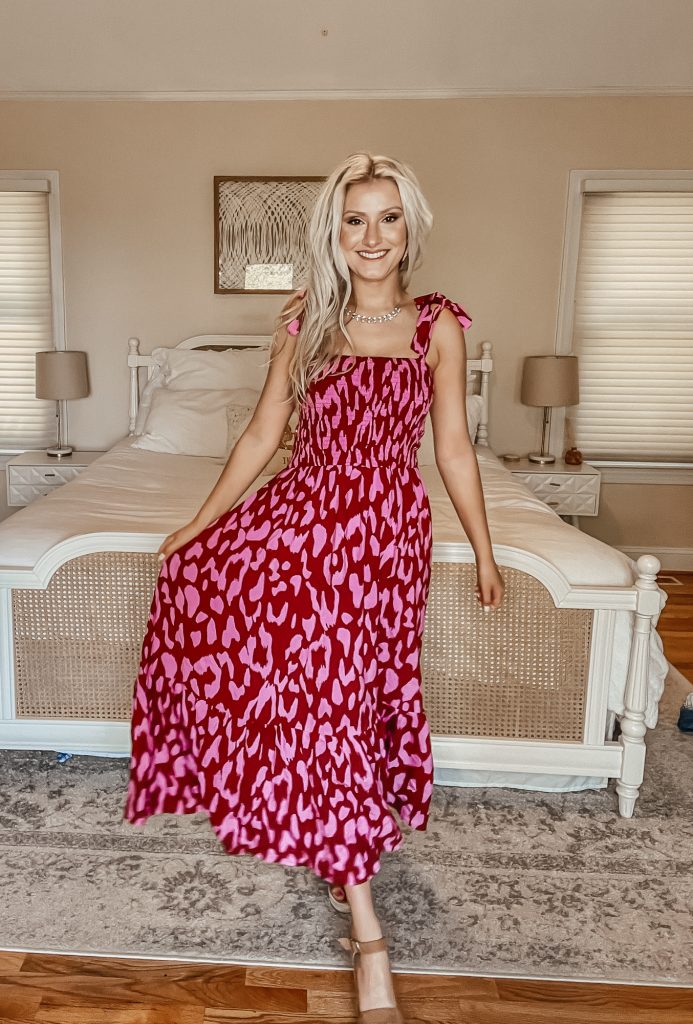 This dress was a bit of a miss for me. I think it is beautiful and the colors and mixed floral print patterns give me major Love Shack Fancy vibes but the feel of the fabric is a no for me. It's very smooth and slippery so the shoulder ties come undone all. the. time! It's just not my favorite dress but still cute tho.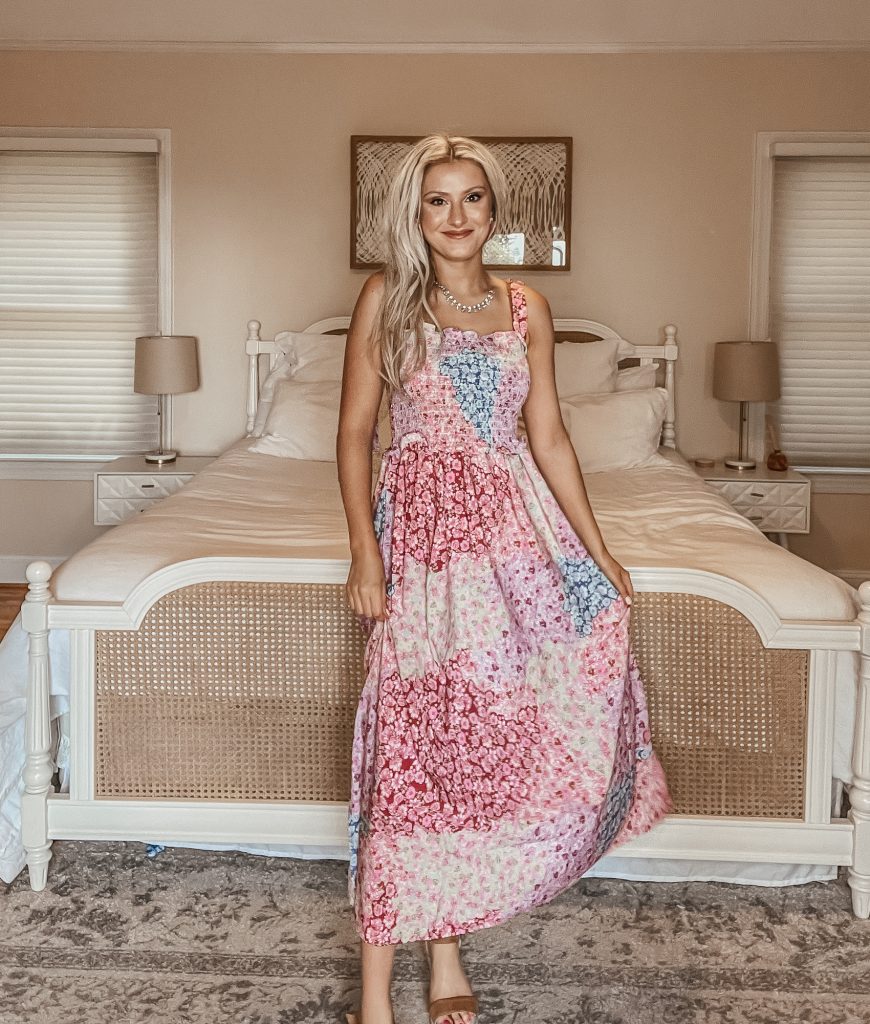 I'm from West Virginia so I'm always drawn to things that remind me of my home state. I splurged last summer on a Country Roads t-shirt from Free People and was so excited to find this tank dress for a fraction of the price!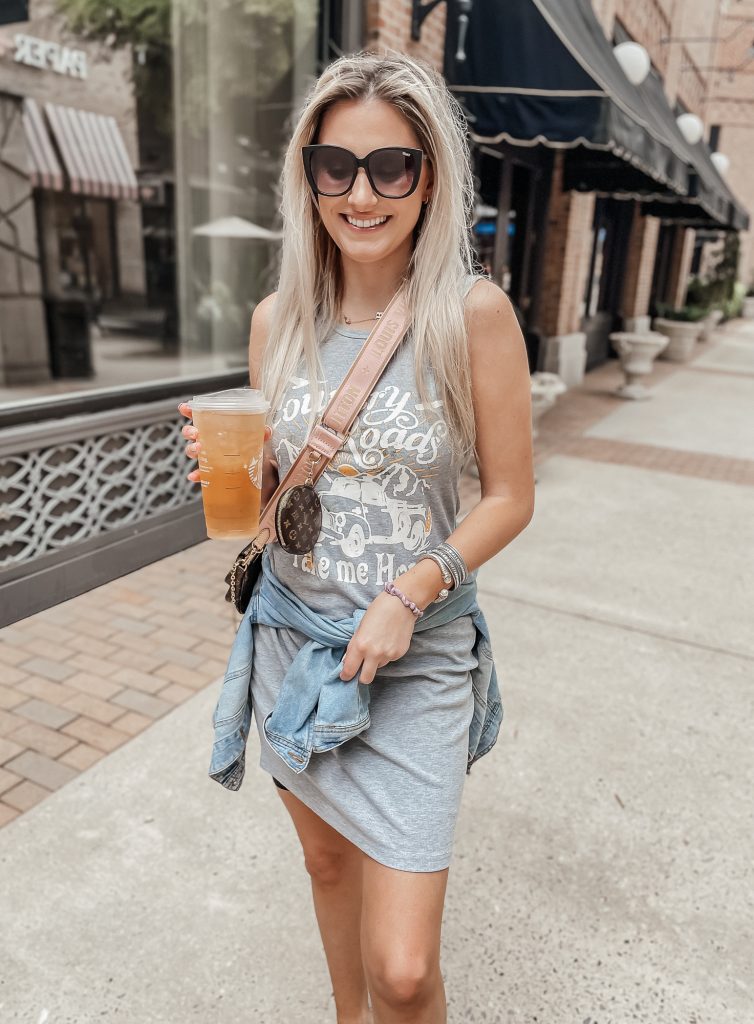 This dress has become one of my all-time favorites! At first, I didn't like that it was more form-fitting than I typically like but it has grown on me and I love it! It is the perfect dress for the beach. I love the muted retro-looking colors.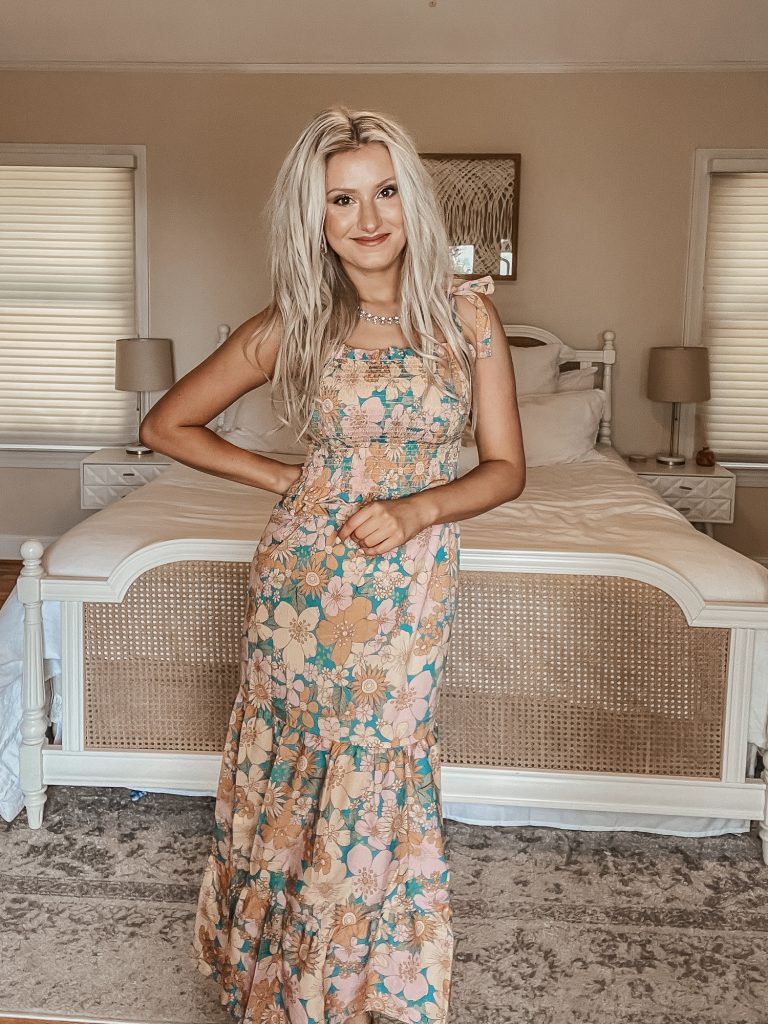 I don't have a picture of me wearing this but I have worn it so much and love it! I love that it's just a basic white t-shirt, the floral prints and the drawstring detail make such nice details that make this shirt more interesting.