I was browsing through GoodNight Macaroon's new arrivals and saw some of their new bags. They are so cute and give major designer vibes for a fraction of the price. I love me some designer bags but I also love cute stuff that's affordable. I'm willing to splurge on a designer bag I really love but whether it's not in your price range or you just don't want to spend a lot of money but want a similar style then these designer-inspired bags from Good Night Macaroon are perfect!
Here are stunning designer bags you can splurge on and their more affordable alternatives!
Designer Inspired Bags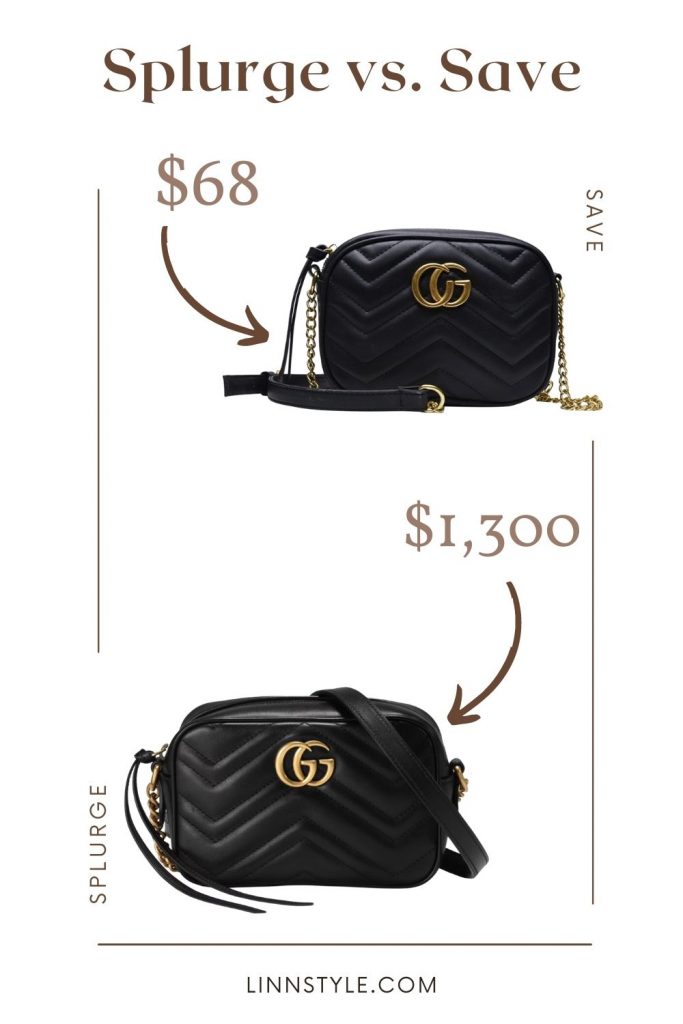 A classic Gucci GG Marmont is always a good designer bag to have in your collection so it is definitely worth the splurge but if you want to save the cash and get the look for less then the Bonnie Chevron Chain Crossbody bag is a great alternative.

Classes pieces like the Re-Edition Nylon Prada bag are a closet staple amongst fashionistas and celebrities. Its simple chic design will always be in style so it is a designer bag that is definitely worth the splurge. However, an affordable Prada inspired bag is a great option if you are not looking to invest in a bag at the moment. Good Night Macaroon's Pipi Nylon Chain Shoulder Bag is a stunning designer alternative.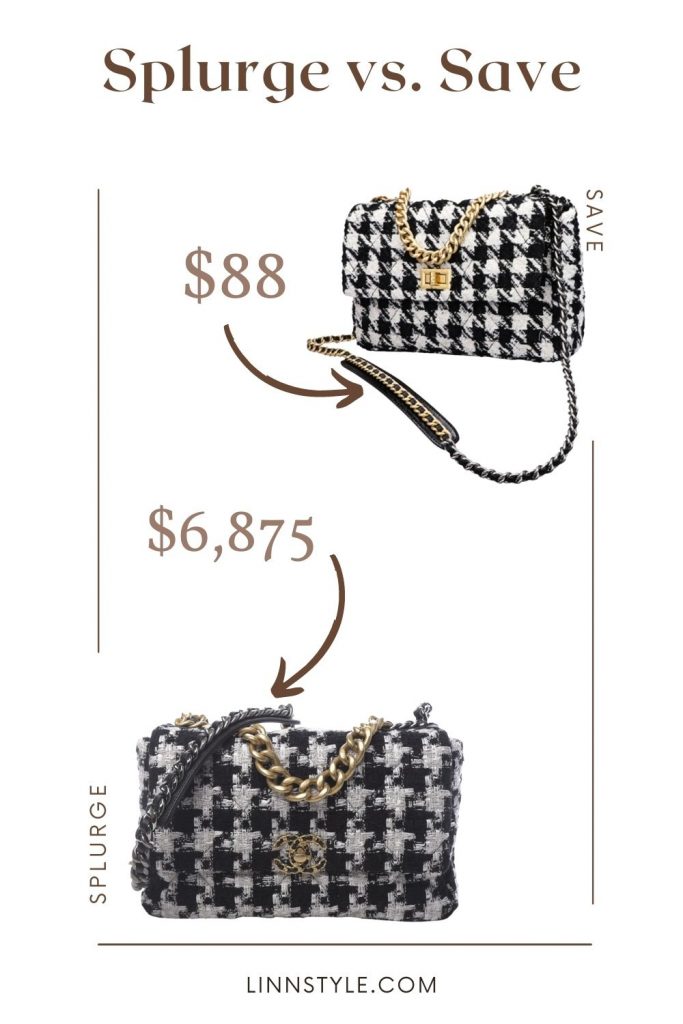 I've had my eye on some Chanel bags for a while. A lot of them are great investment pieces that will hold their value or even increase if they are limited edition. Chanel likes to raise their prices though so I have yet to take the plunge and spend 6k-8k on a purse. But who doesn't love the Chanel vibe?! You can get a similar style for $88 at Good Night Macaroon with this Chanel inspired purse, the Maisy Houndstooth bag.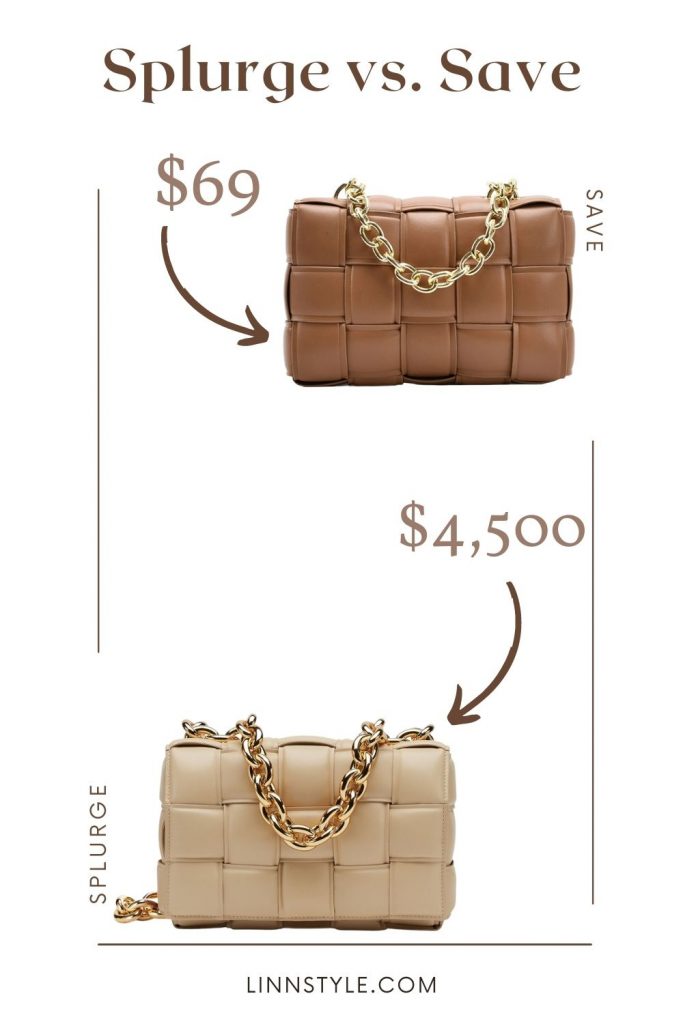 The understated sleek style of Bottega Veneta instantly catches your eye but the price tag can make you do a frightened double take. You can splurge for the super stylish sophisticated bag or save and buy the Maddie Intrecciato Faux Leather Chain Strap bag.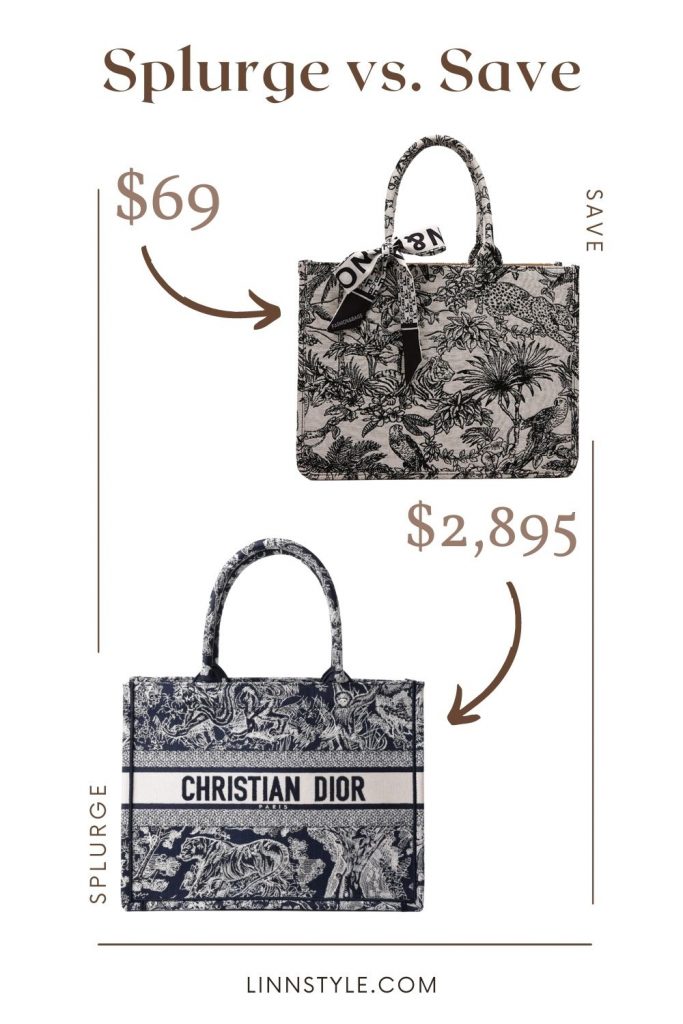 Next we have the ever trendy Dior tote. This tote is on every bloggers "worth the splurge" list and I see why. However, that is a lot to pay for fabric so an affordable designer inspired bag is the Talia Animal Embroidered Tote.

I hope you found these designer inspired finds helpful in determining is you should splurge or save!
---
Designer Inspired Bags