Language is such an interesting concept. It changes and morphs each generation and we end up with completely new words like SHACKET. The first time I heard this word I was like, yo, isn't that just a jacket. I finally decided to give the shacket trend a try and honestly, shacket us the perfect name for it. They're essentially an oversized button-up shirt but heavy enough to be a jacket. Shackets are the perfect way to add a little dimension to any outfit. You can wear a shacket with just about anything! Throw one on over a t-shirt, or if you're like me and feel uncomfortable in a crop top, layering with a shacket can help give you more coverage. You definitely need to try the shacket trend so I'll make it easier sharing how to style a shacket!
This pink shacket is so comfortable and I love the color. I picked it up at Altar'd State and have worn it so much this winter. The pale pink color will also be great going into spring and summer. A shacket over a swimsuit is too cute!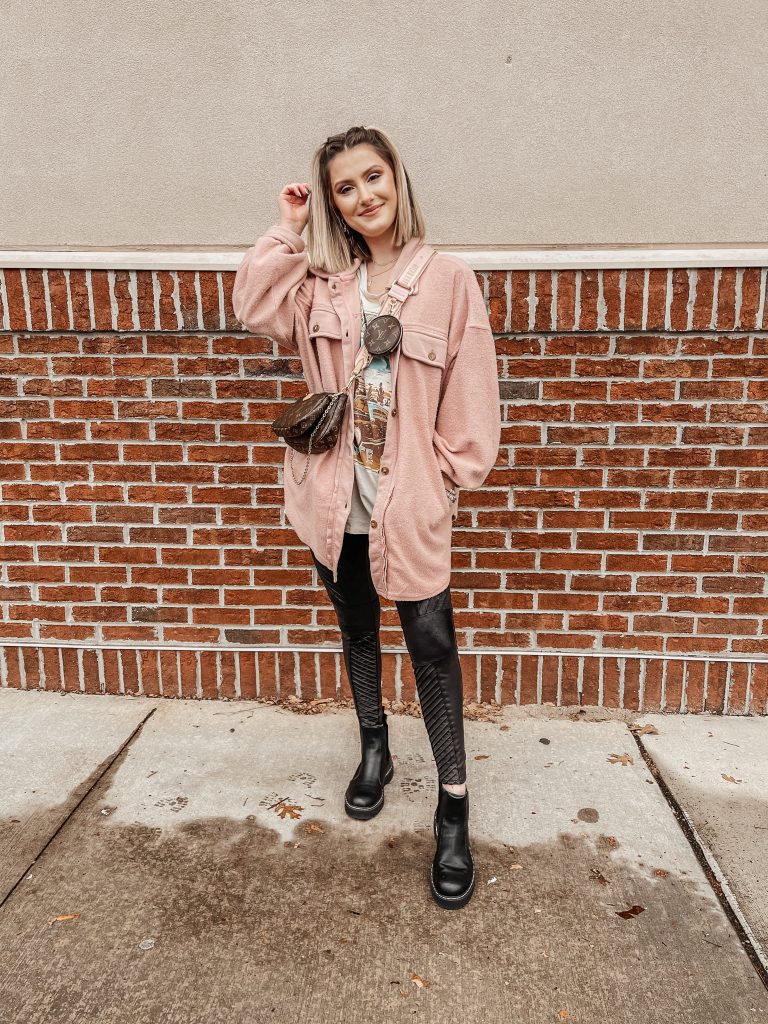 The first way I styled this shacket is with some Spanx Faux Leather Moto Leggings, an oversized t-shirt, and combat boots. My bag is Louis Vuitton but here is an affordable alternative! I also have a post on How To Style Spanx Faux Leather Leggings!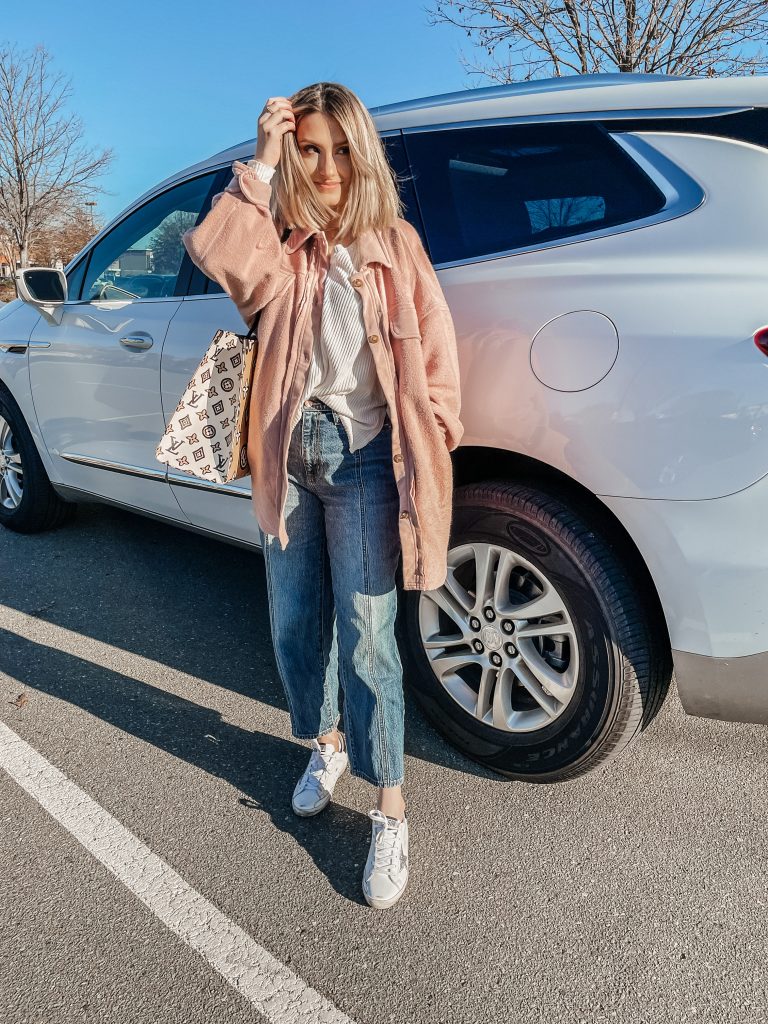 The second way I like to wear a shacket when it's colder out is over a long sleeve shirt, jeans, and sneakers. Here is an affordable alternative to my bag!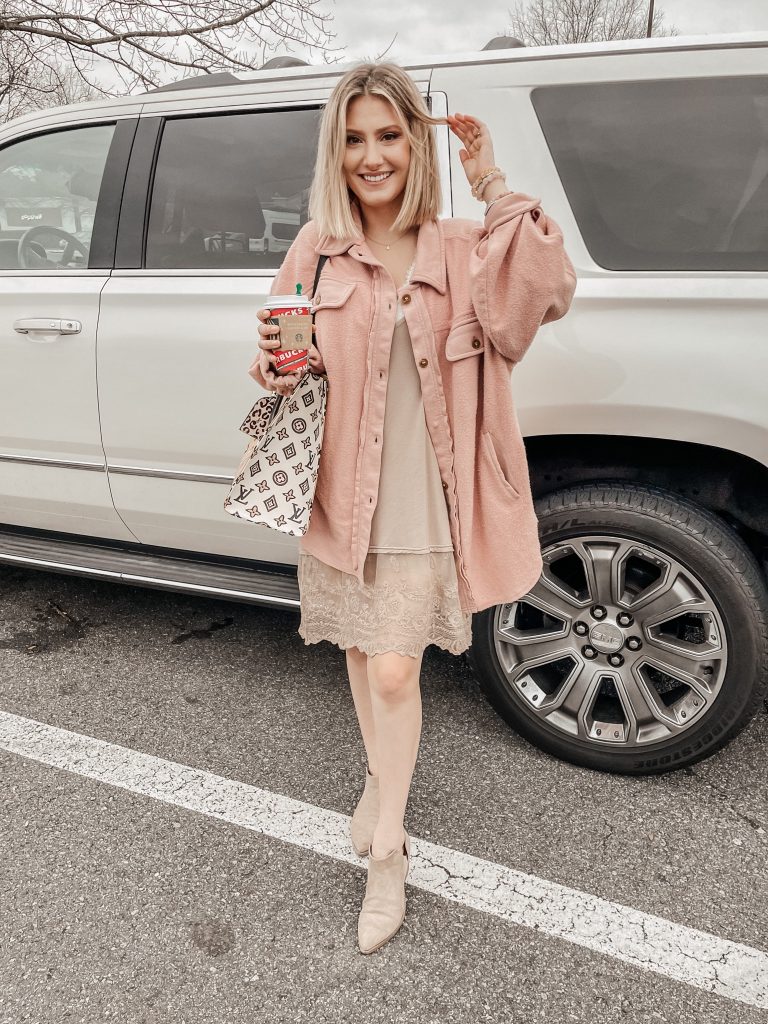 For my latest go-to look at warmer days, I wore my favorite lace slip dress and threw on my favorite pink shacket over it with some booties.
I hope this post gave you some ideas on how to style a shacket! Which look is your favorite?