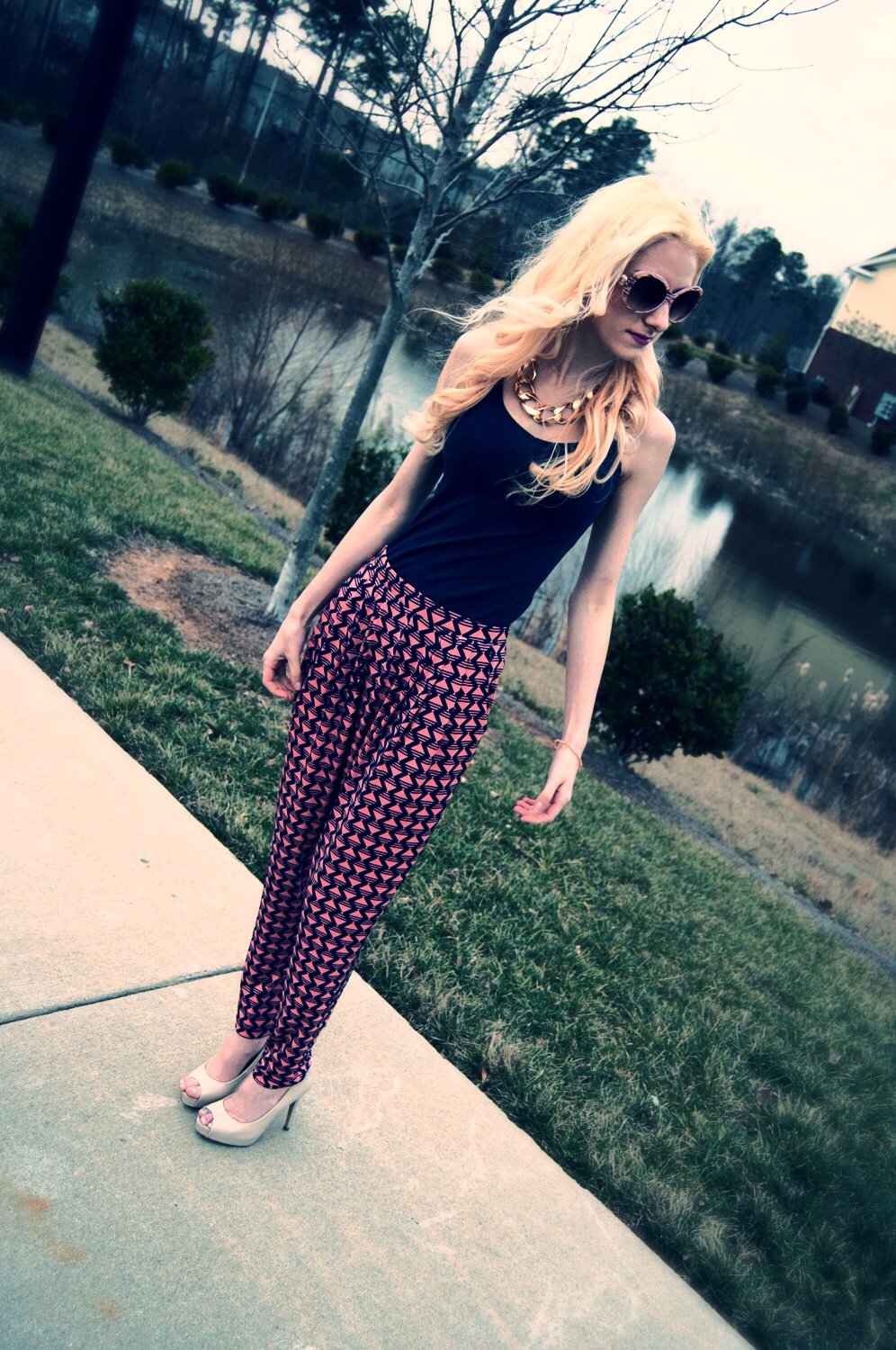 I seriously would have never even touched these pants not long ago, but I have been purposely shoving myself out of my comfort zone, and trying different things.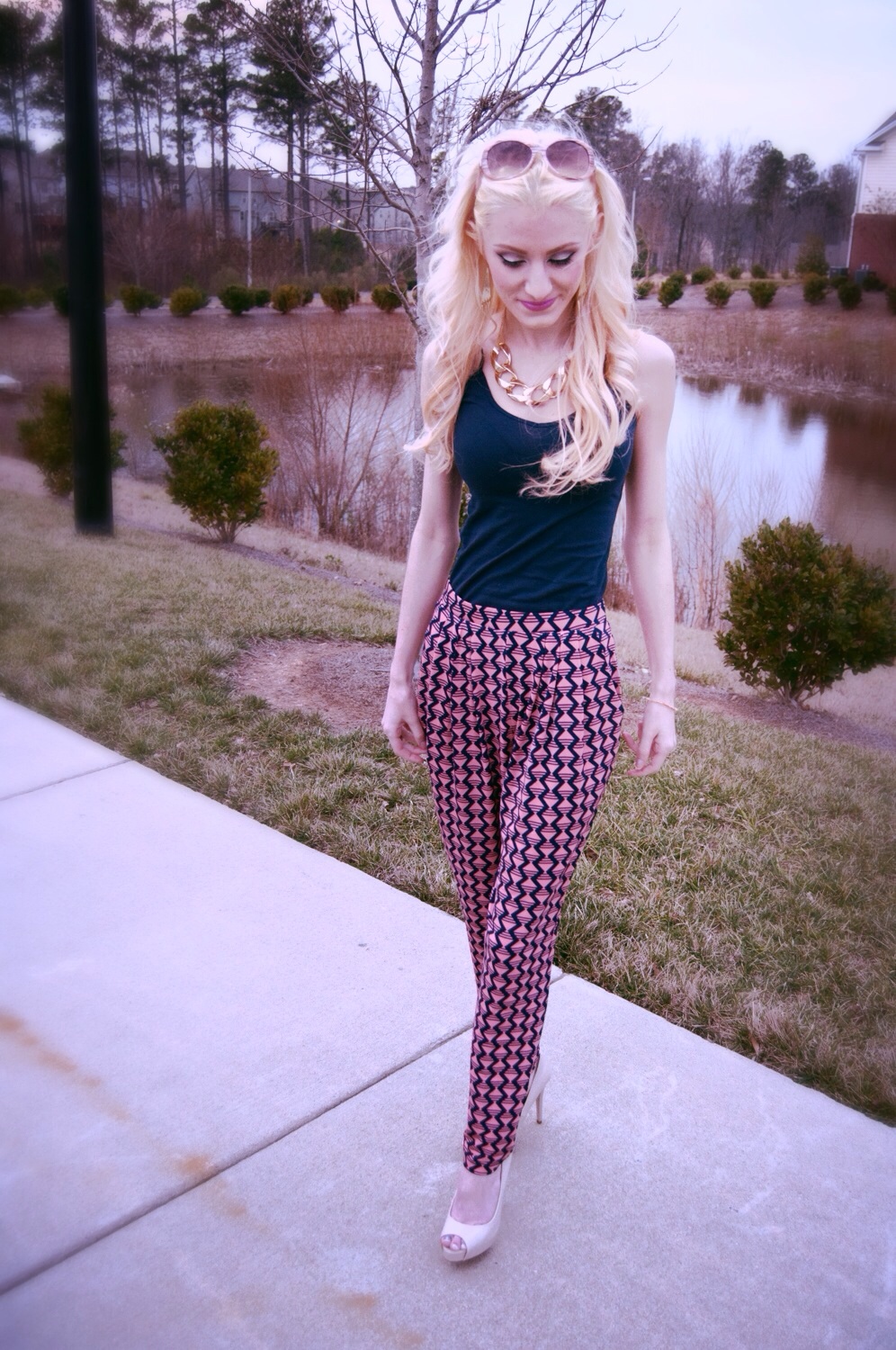 Since the pants have a very bold pattern, I opted for a simple solid colored tank top.  I used navy to go with the navy lines in the pants.
And I have truly loved just about everything thing that I've tried. These harem pants are no exception. They are not only fun and gorgeous, but super comfortable.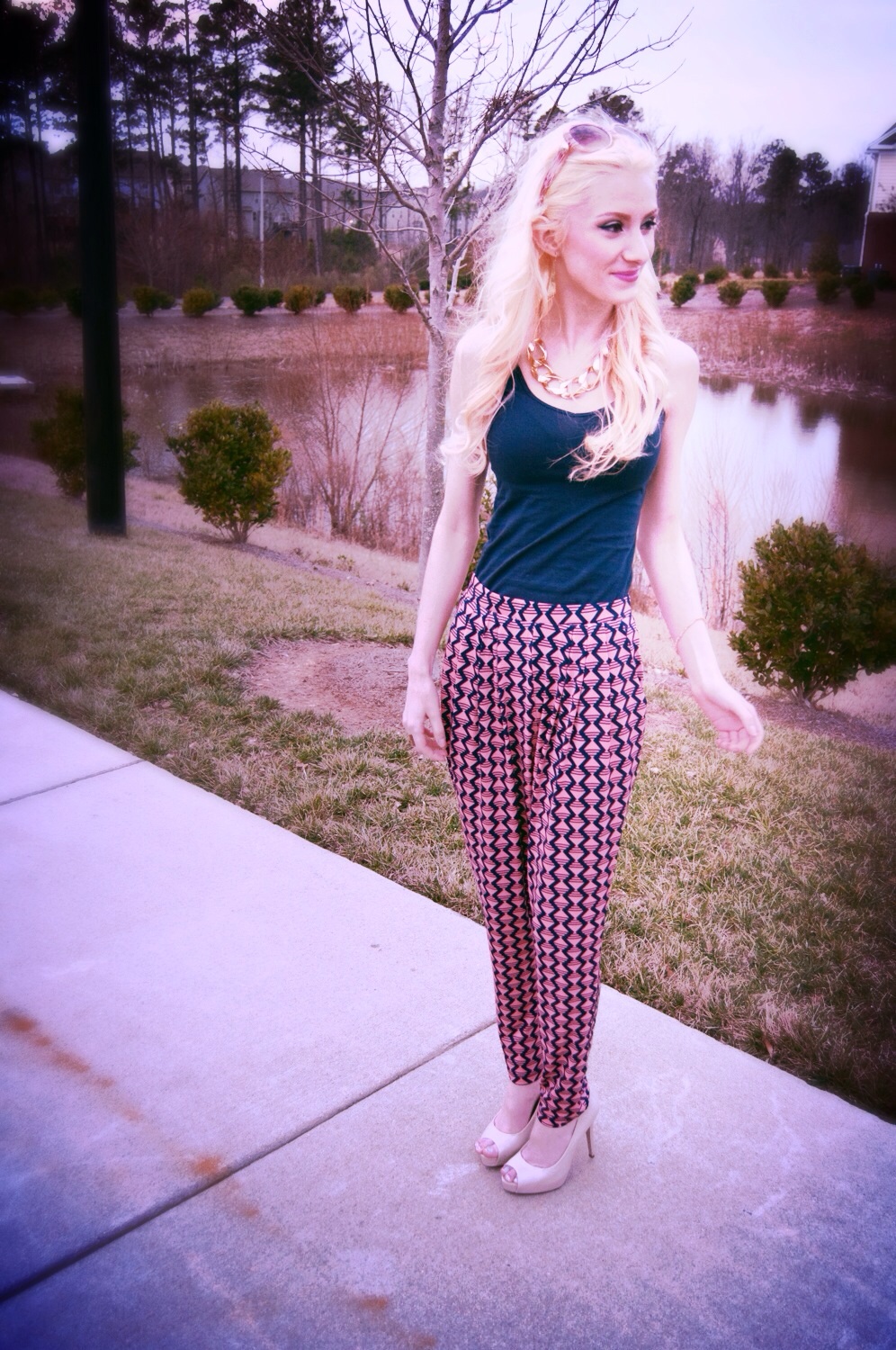 The shoes- not so comfortable (no close ups due to poor piggies being squooshed out of the peep toe). Apparently, I bought the wrong size… But they're beautiful enough to endure the discomfort, no?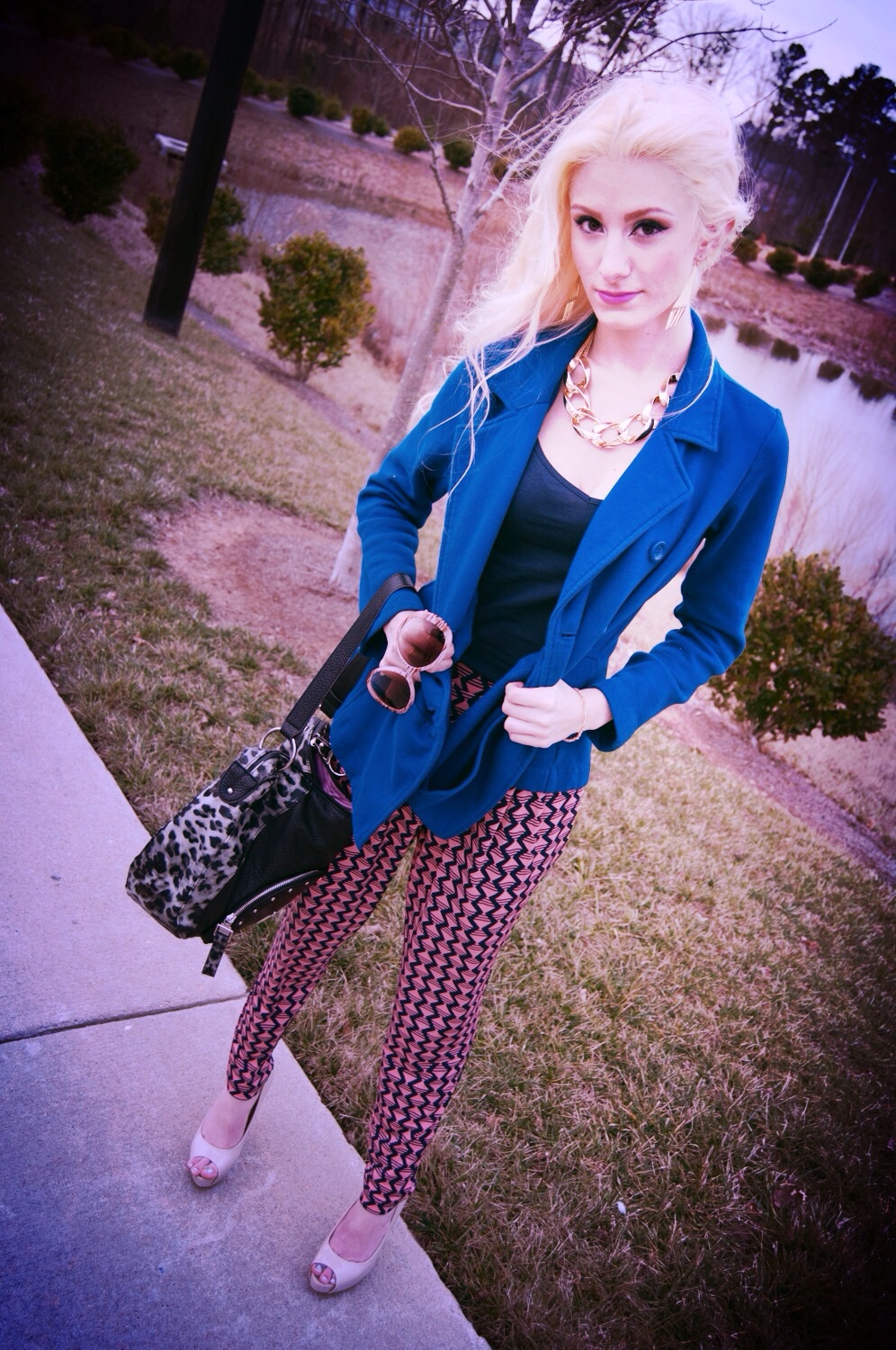 It was incredibly cold out, so I threw on this jacket that I've had for probably about two years. It's so cute, I'm still in love with it.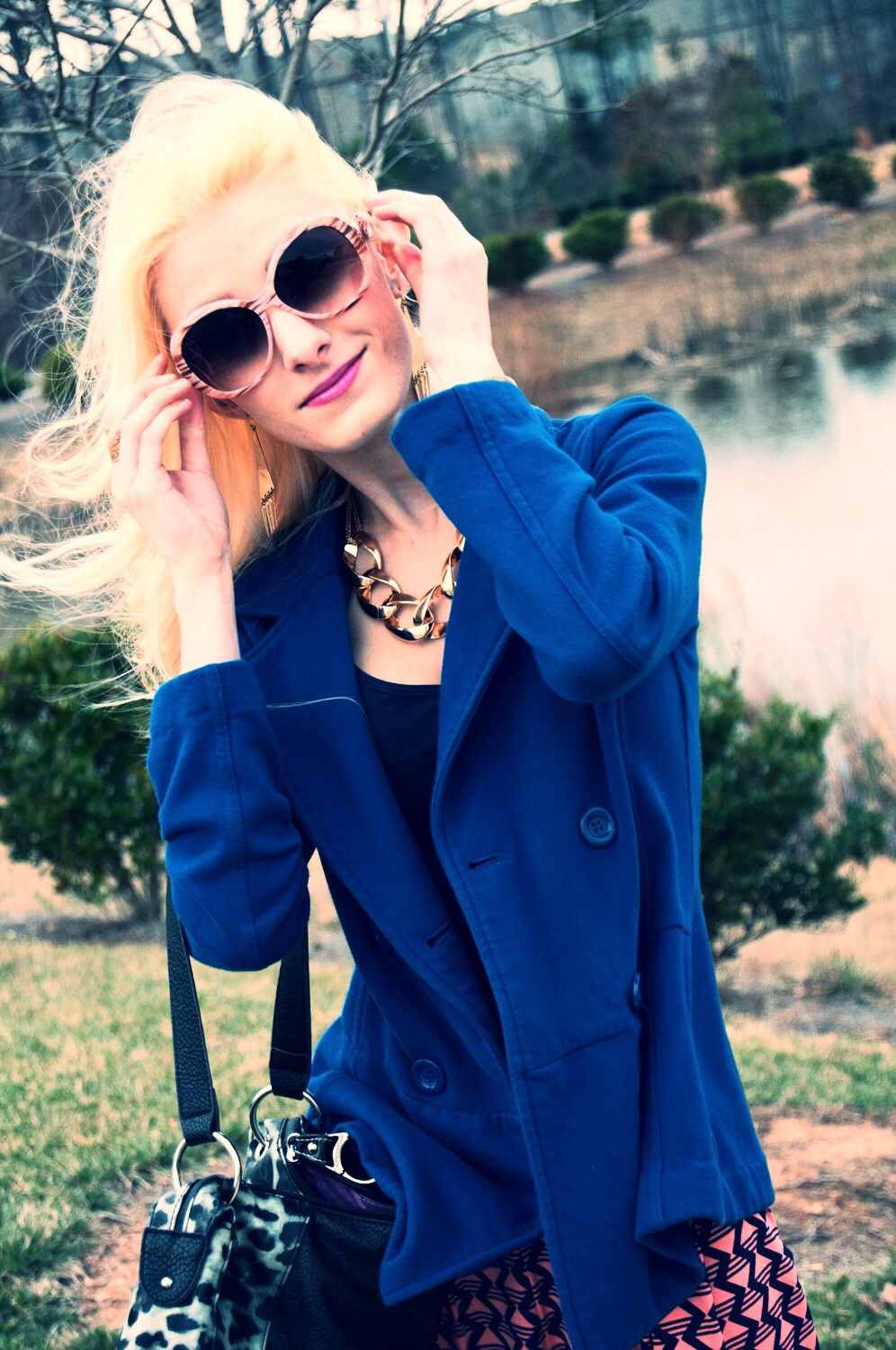 Jacket :: Forever21
Tank Top :: Forever21
Pants :: Forever21
Shoes :: Guess
Purse :: Kathy Van Zeeland
Necklace :: Forever21
Sun Glasses :: Liz Claiborne
Earrings :: World Market