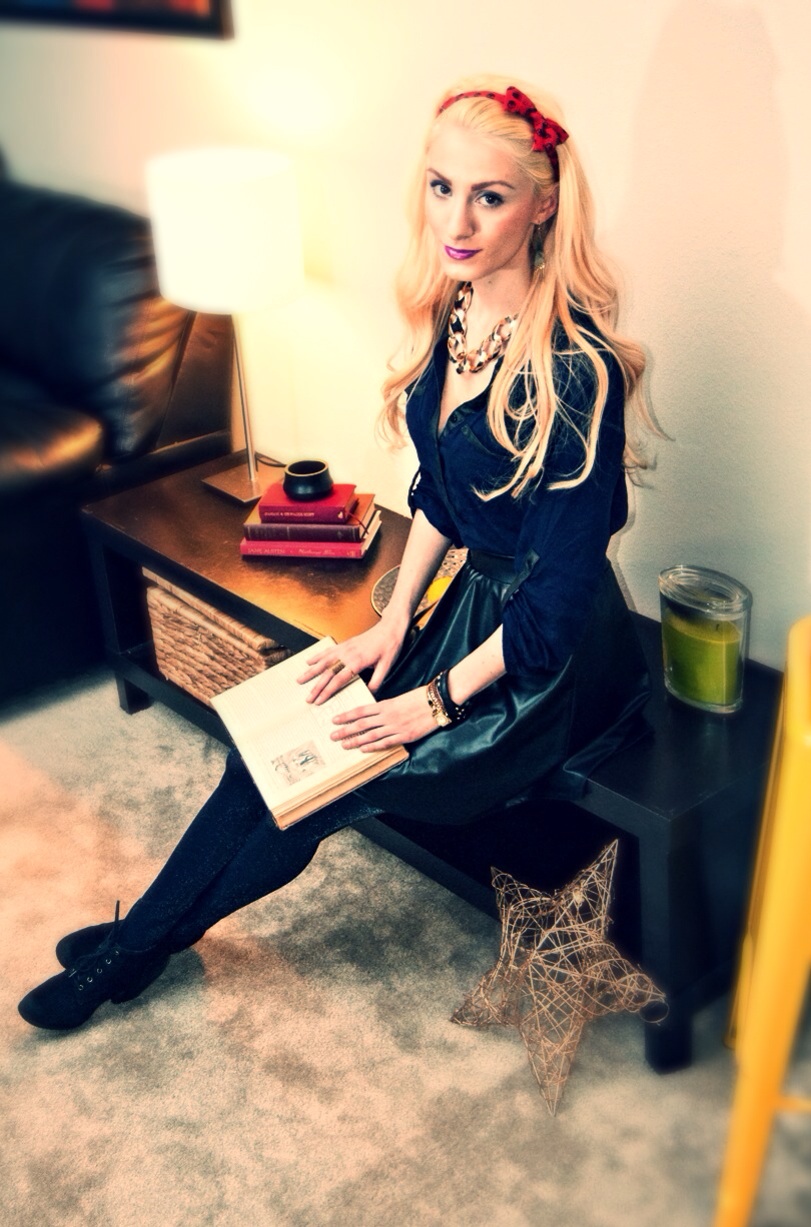 Today, I did something that I never do… I went out without eye liner! I figured that since my outfit was very dark and my lips were dark, I probably should not make my eyes dark as well.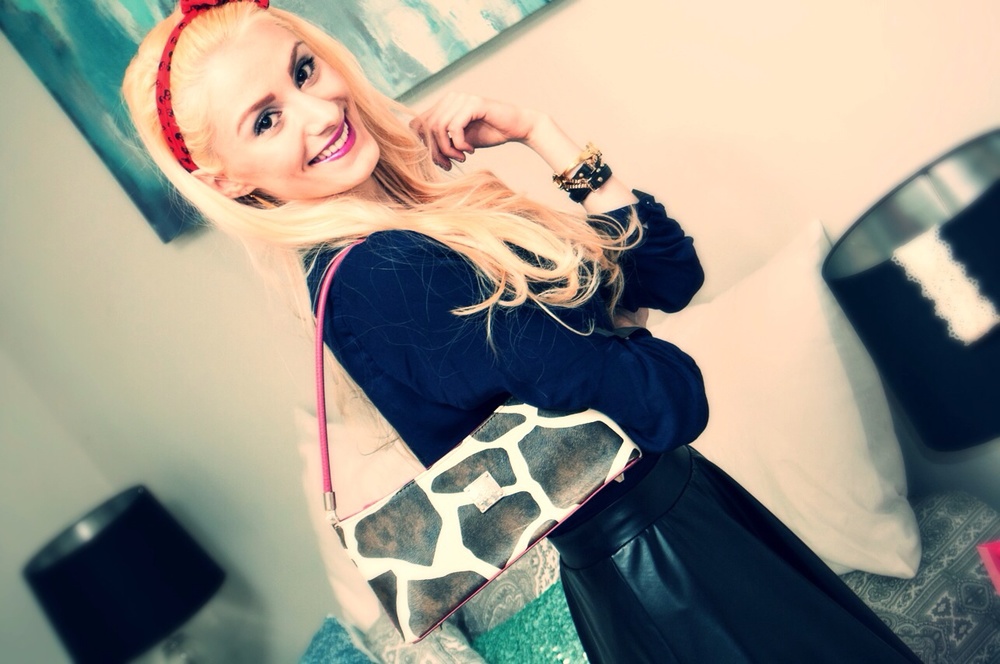 In order to keep from over doing makeup, only highlight one feature at a time.  If you want bold lips, do lighter makeup on your eyes.
I was surprised by how much I liked it. I got my makeup done much faster, and I could actually rub itchy corners of my eyes without them getting smudged.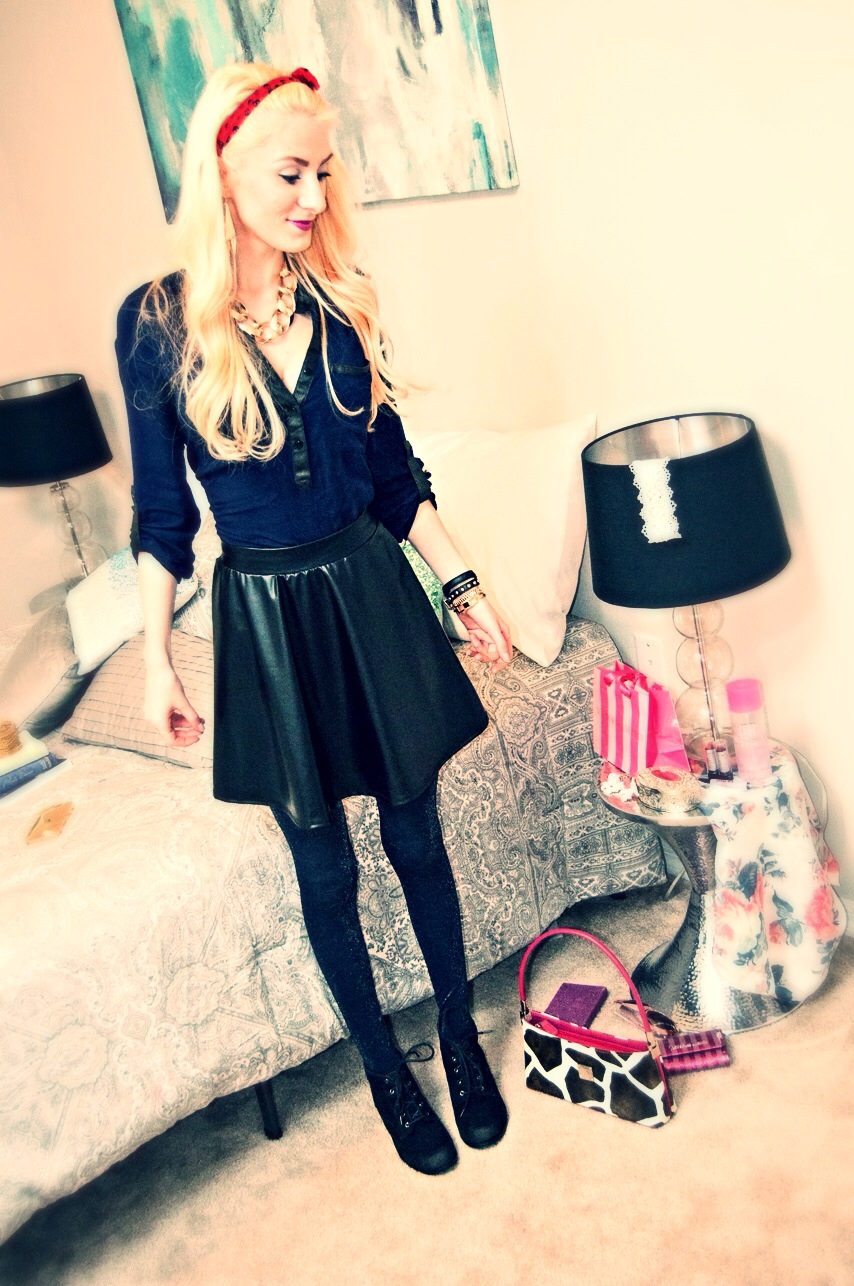 I just wore this skirt in a recent post, but pairing it with a different shirt and different tights, makes it look like a completely new outfit. (I think that I like the skirt with this outfit more than the last one).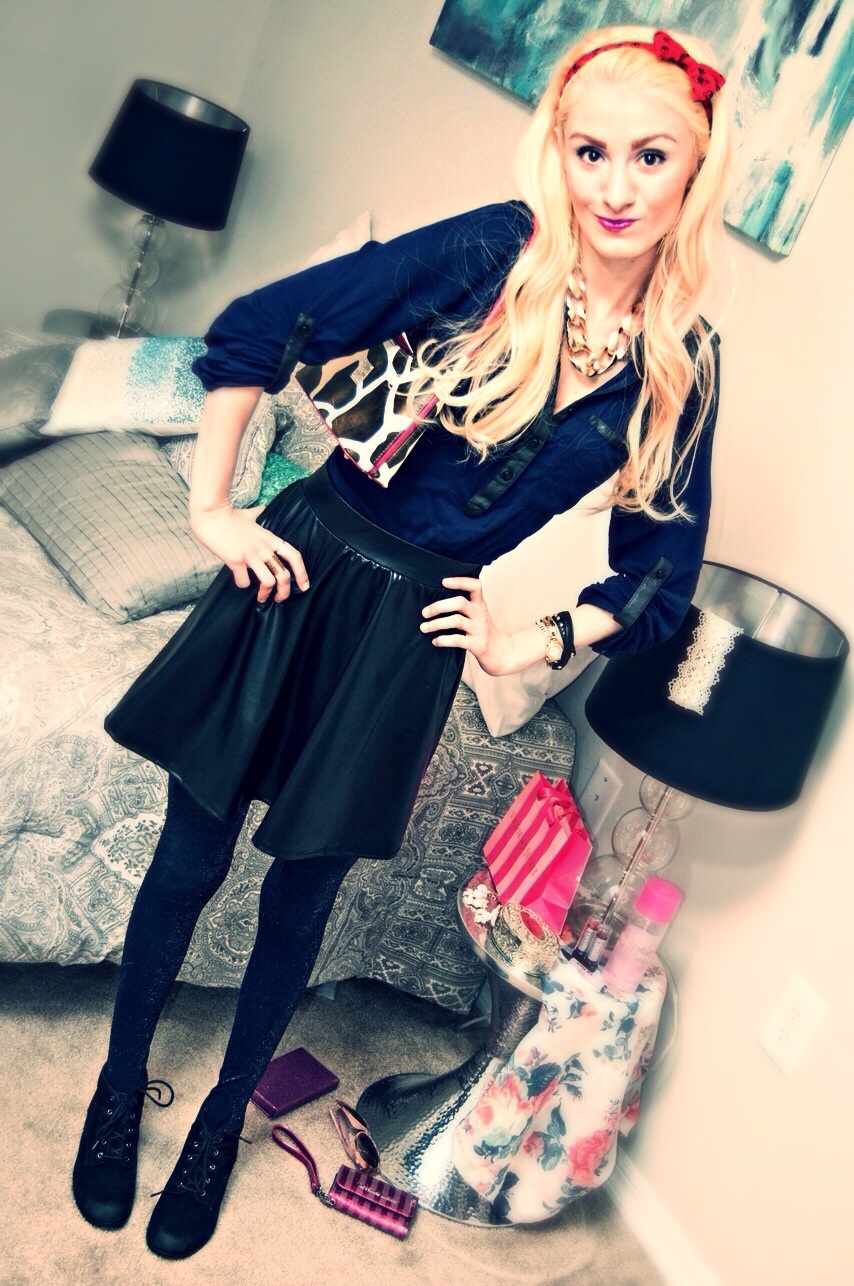 Making silly faces at the husband
Since every piece of this outfit was a dark solid color, I tried to add some brightness and pattern with my purse and head band.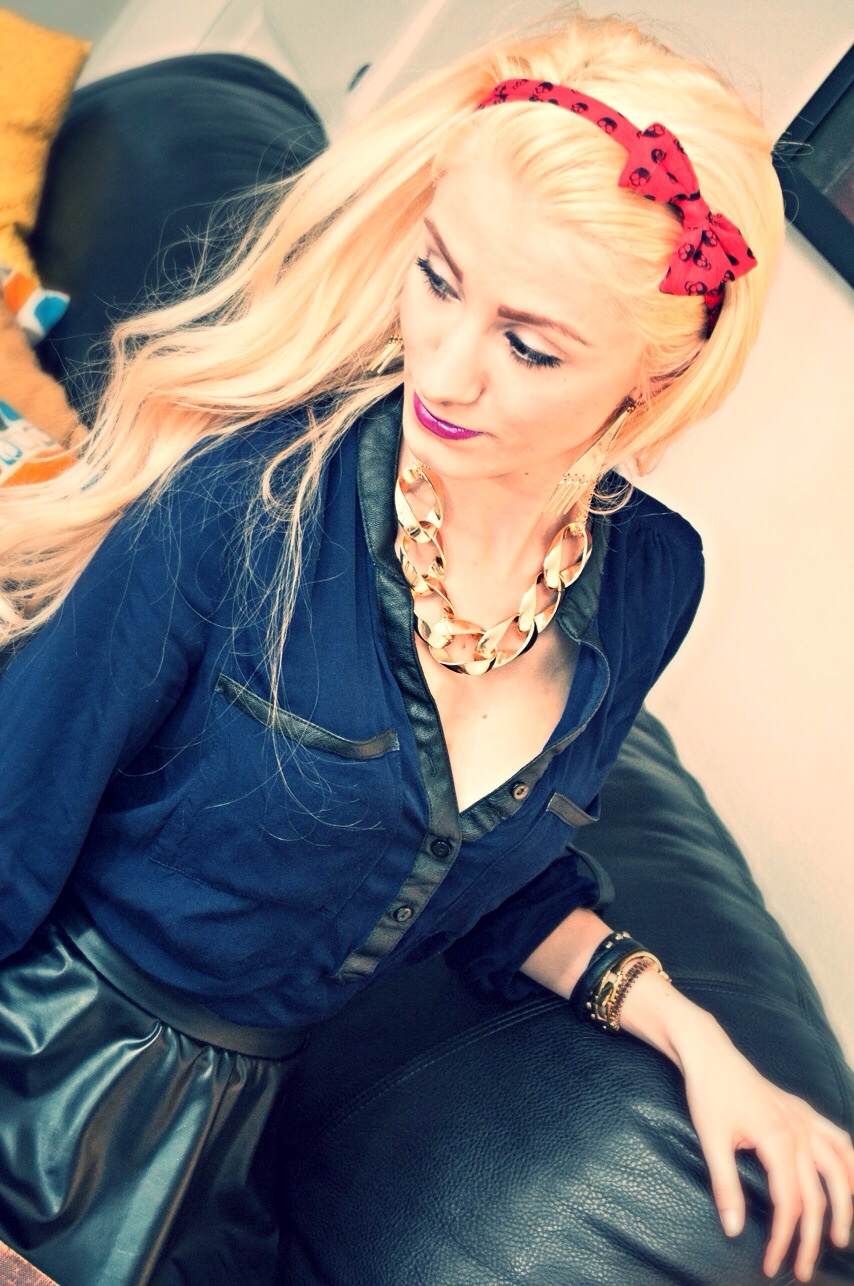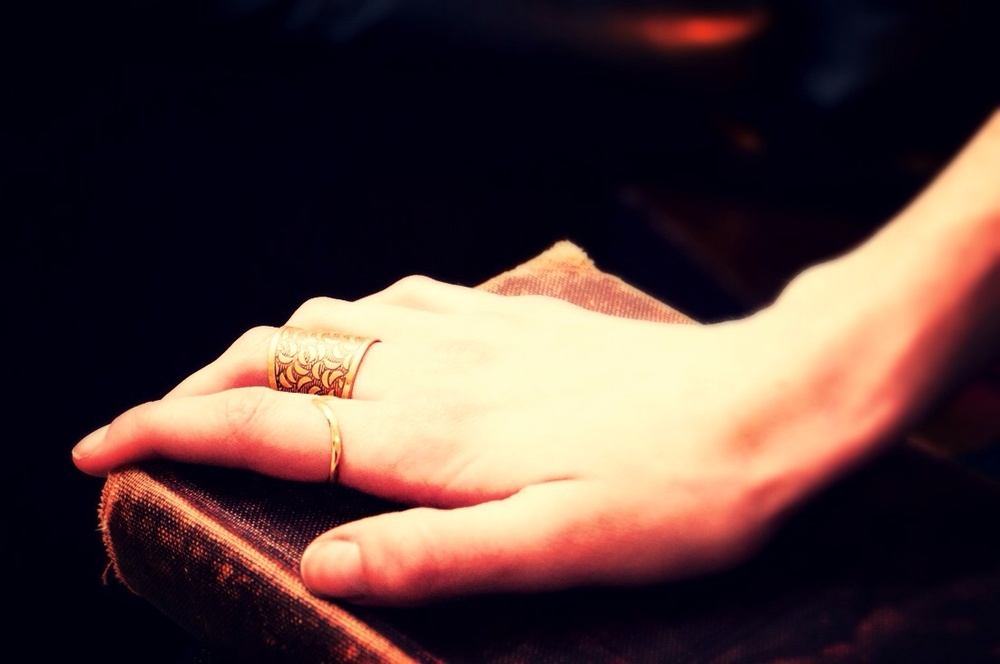 Shirt :: Ross
Skirt :: Marshall's
Tights :: Forever21
Shoes :: Rue21
Purse :: Dooney and Bourke
Head Band :: Rue21
Necklace :: Forever21
Earrings :: World Market
Rings :: Ten Thousand Villages and World Market