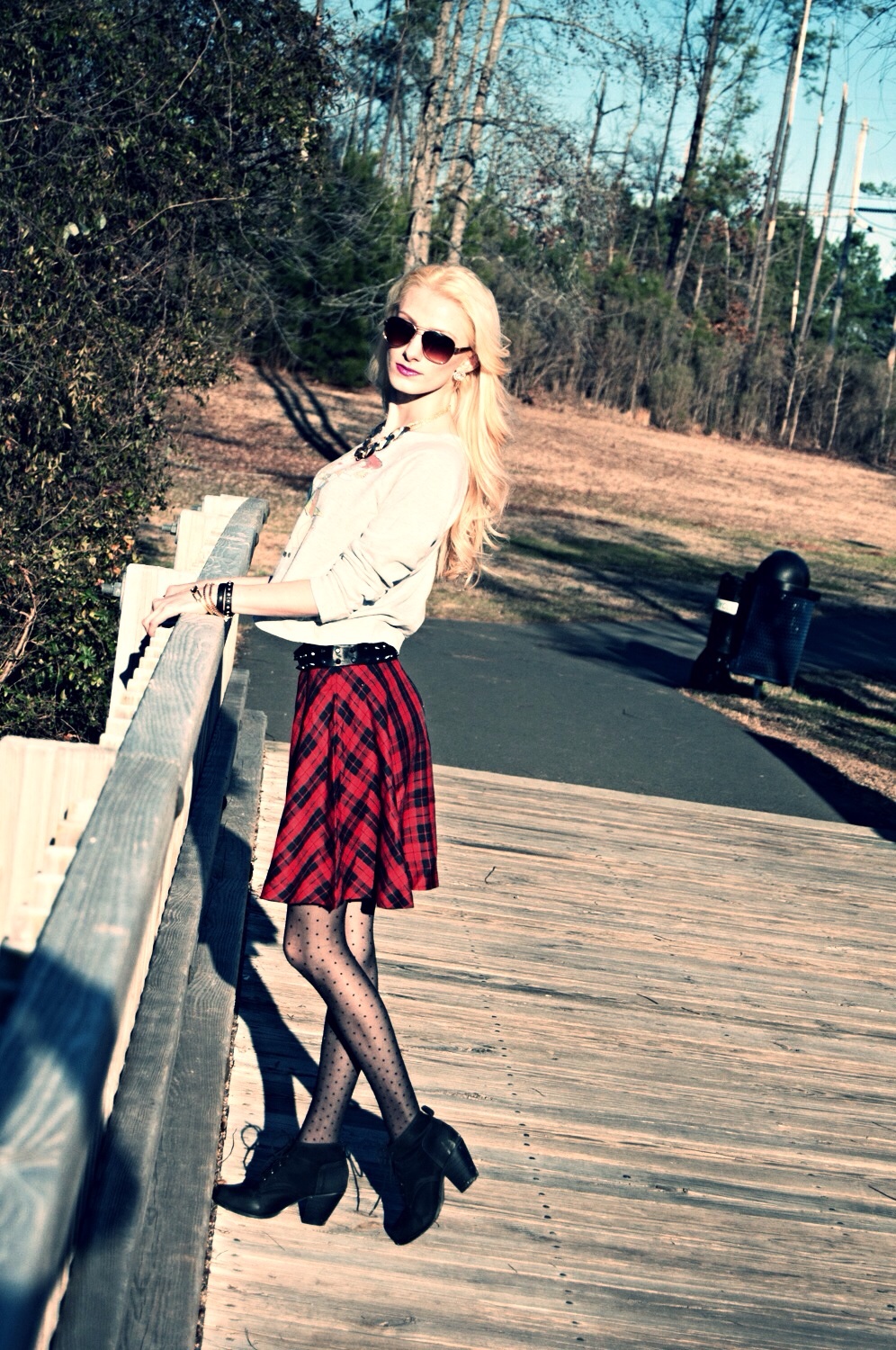 Apparently I have an obsession with leathery clothing and accessories.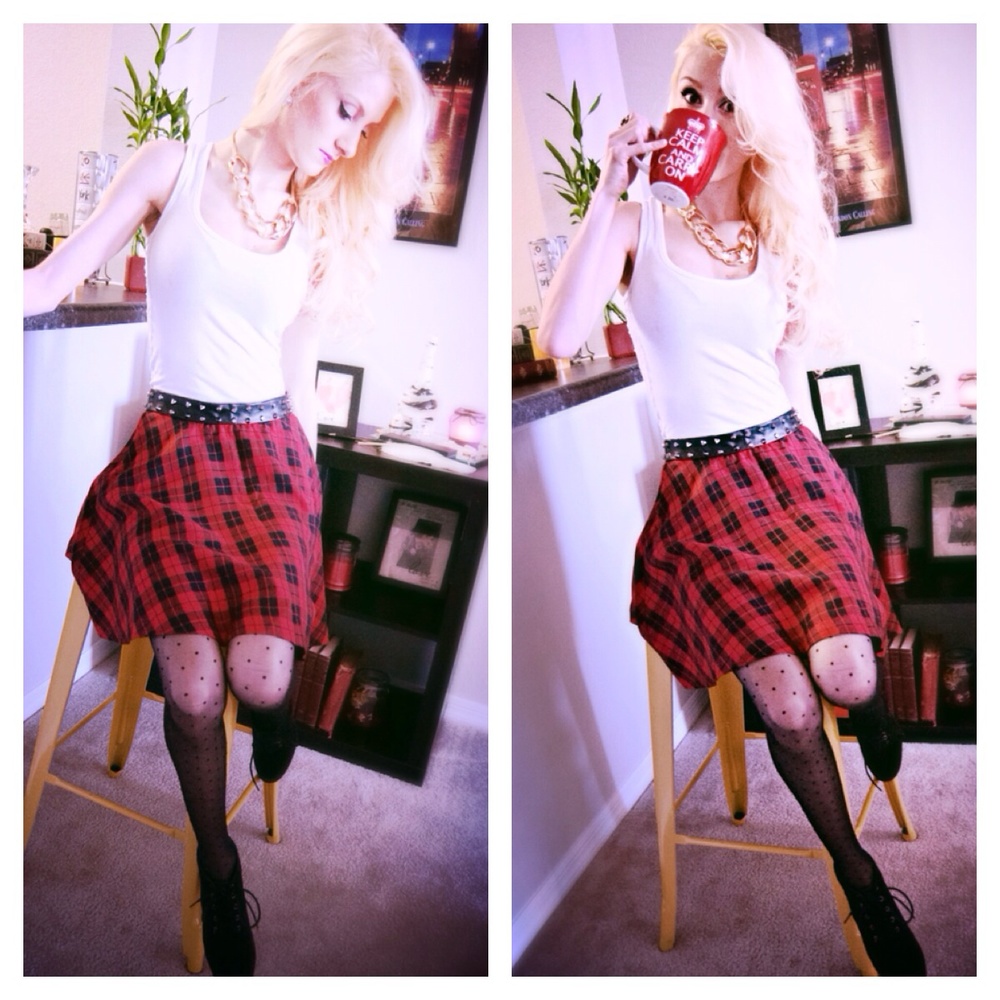 I first paired this vibrant plaid skirt with a simple white tank top with lace down the sides.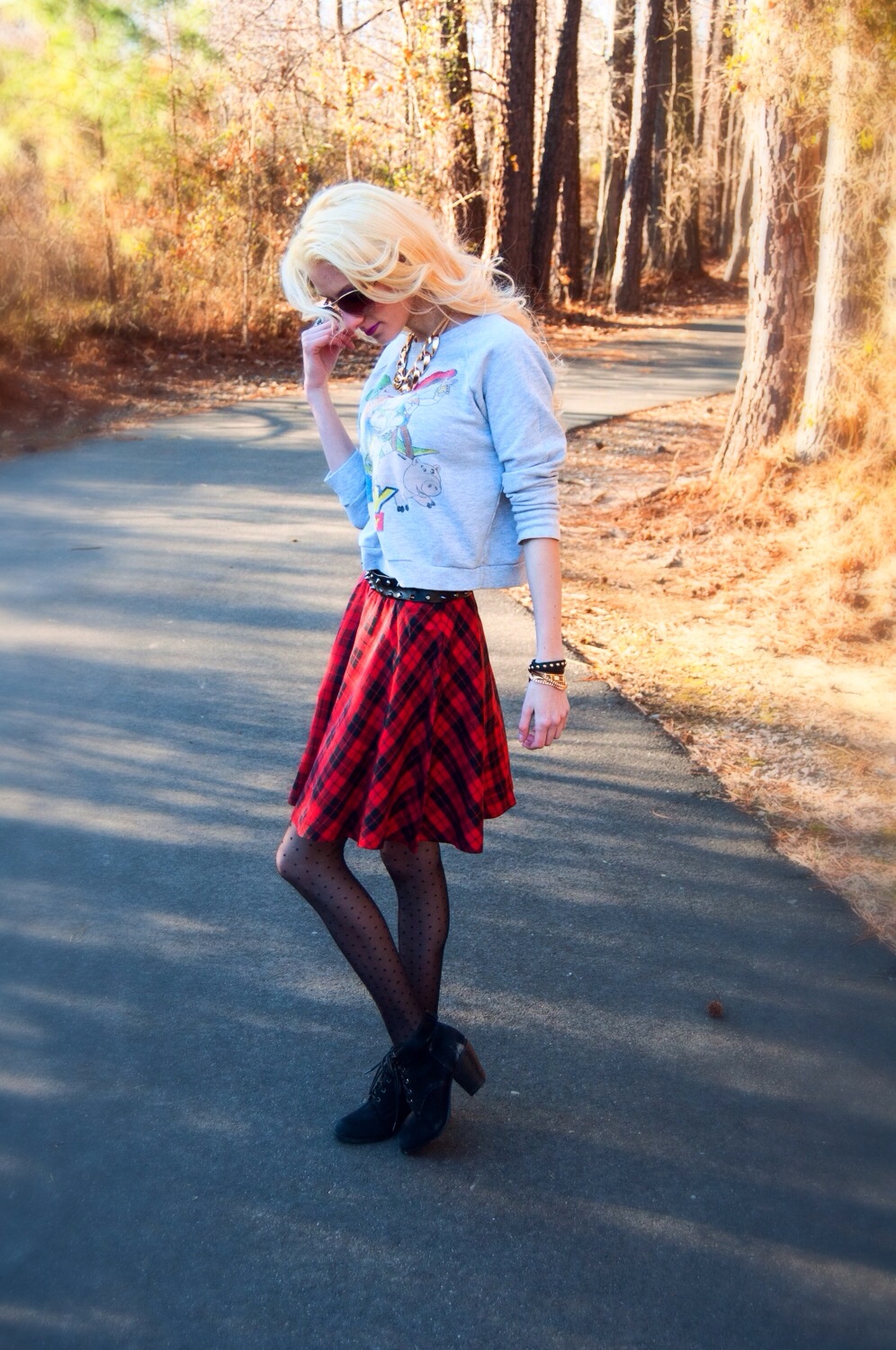 I very quickly realized that it was far too cold, and threw on this adorable Toy Story sweater.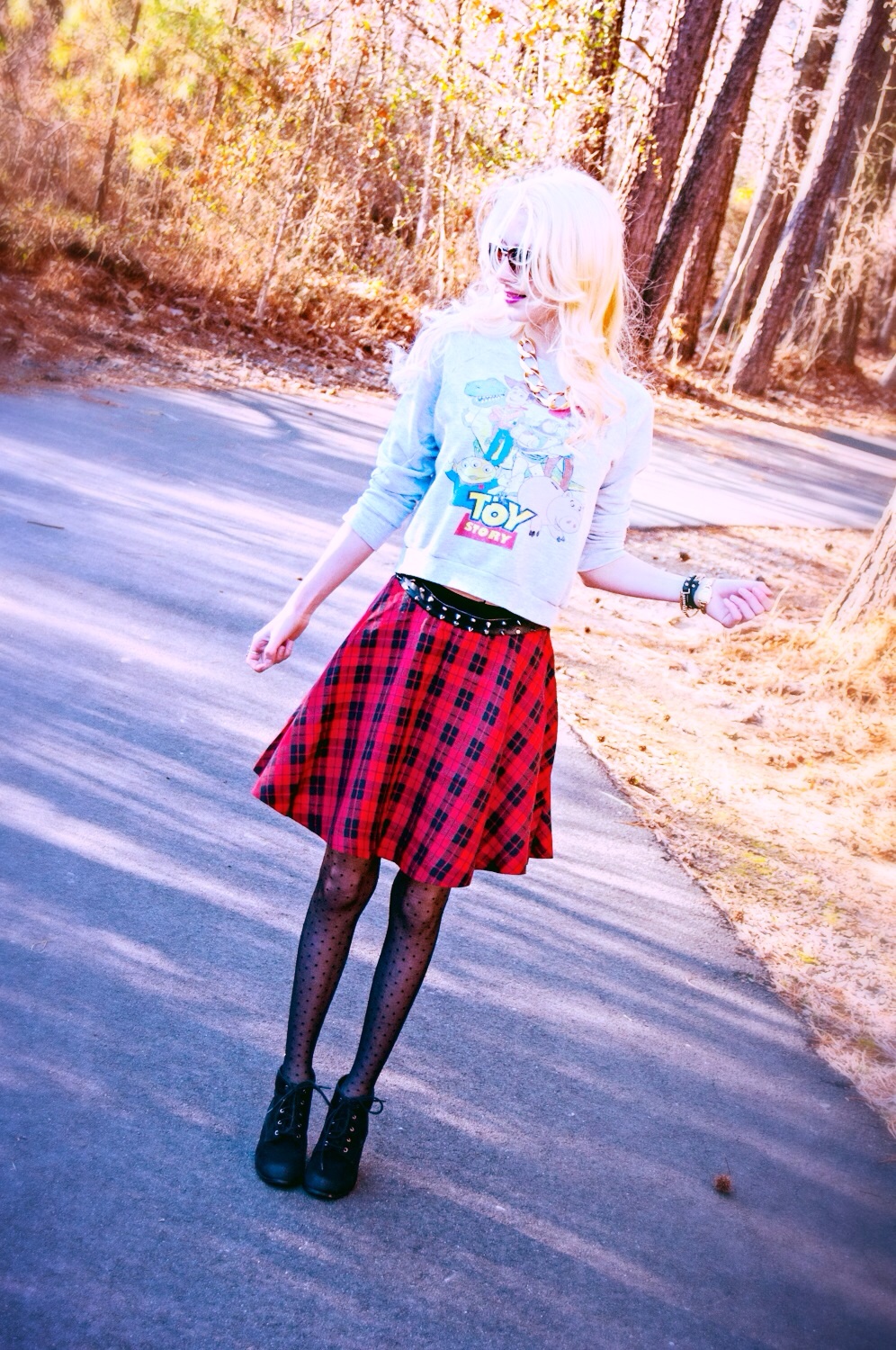 Since the husband was home to help with my little bud, I actually got to curl my hair! I also decided to dye it. My "platinum" hair turned out to be slightly yellow. (Quick hair tip: I have learned through this hair dying experiment, that if you go dramatically lighter, it is very common for it to turn yellowish or orange. Apparently, toner needs to be used after dying so that your hair doesn't look like it should be glowing in a laser tag arena).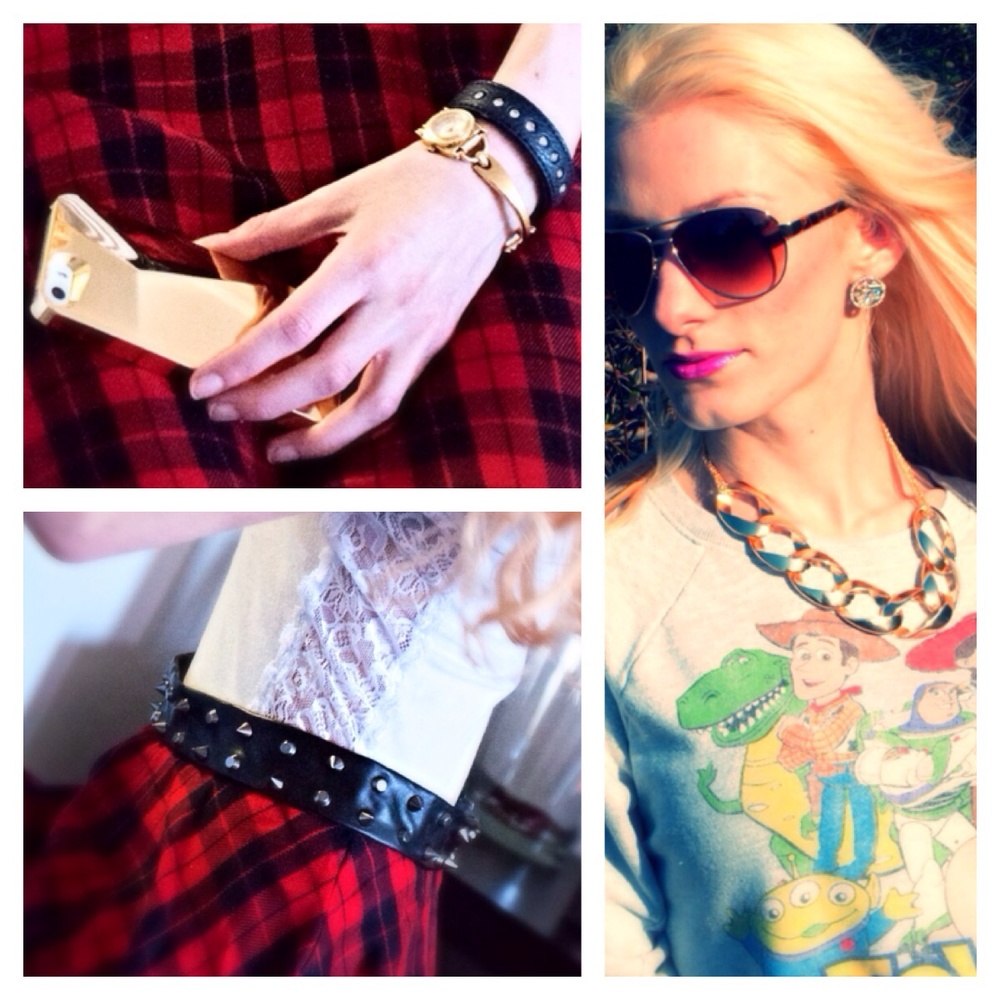 Tank Top: Papaya/ Sweater: Forever21/ Tights: Charming Charlie's/ Shoes: Rue21/ Bracelet: Papaya/ Watch: Anne Klein/ Neckalce: Forever21/ Phone Case: Forever21/ Sun Glasses: Ross
I found this gorgeous plaid skirt at Forever21, on sale for about $7!